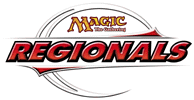 Welcome to the StarCityGames.com Regionals Tech Center; your one-stop resource for Darksteel-legal Type 2 information and everything you need to know to win Regionals!
[Get The Singles You Need!]
[Discuss Regionals Decks!]
[View Other Type 2 Articles!]
Decklists! – Top Eight Regionals Decklists From Around the World! – Decklists!
Click here to view the most comprehensive Regionals 2004 deck database on the web! Hundreds of top eight decklists from around the world are at your fingertips!
04/21 Inside the Metagame: Regionals 2004 – Red Green Landkill
by Nate Heiss
Could G/R Land Destruction be the rogue deck that wins Regionals? Nate breaks it down…
[More]
04/21 Toward Regionals 2004: The Will Decks
by Will Reiffer
Will provides some excellent insight into Regionals 2004…
[More]
04/20 Translating Testing to Results
by Dan Paskins
Dan discusses how to maximize your playtesting…
[More]
04/20 You Will Pay A Lot For That Muffler!
by Joe Gagliardi
Joe unveils his new U/W deck, then sends it into battle against the Regionals Gauntlet!
[More]
04/19 Steamboat Willie and My Changes to Twelvepost
by Antonino DeRosa
Antonino explains why this G/W Control deck is WAY better than it looks!
[More]
04/16 Richie Goes Random
by Richie Proffitt
Richie discusses the changes he's made to "Lynch Mob" — new decklist included!
[More]
04/14 Who's Afraid of the Big, Bad Circle?
by Dan Paskins
Dan discusses why red mages need not fear the red hosers…
[More]
04/12 The Lack of Rogue Decks Has Been Greatly Exaggerated
by Joe Gagliardi
Could a blast from the past be the key to winning this year's Regionals? Joe thinks so…
[More]
04/08 Sitting Dead Red for Regionals
by Dan Paskins
After unveiling his new decklist, Dan proves that mono-red Goblins is MUCH better than people think…
[More]
04/08 Yawgmoth's Whimsy #98: The End of Days Comes Later
by Peter Jahn
Peter continues discussing the Regionals metagame based on results from around the world…
[More]
04/07 Double or Nothing: Bath's English Nationals Qualifier
by Jim Grimmett
Jim reports from the front lines of Bath's English Nationals Qualifier… complete with tons of decklists!
[More]
03/31 Whispers of My Muse: Dissecting Standard
by Jim Ferraiolo
If there's anything that Jim knows how to do, it's how to come up with a plan of attack for the Standard environment…
[More]
03/30 Predator/Prey Relationships: A Modern Example of Flores' Theory of Rogue Decks
by Sean McKeown
Sean walks you through the evolution of his latest rogue deck; a mono-red monstrosity that main decks both Furnace Dragon AND Obliterate! If he could attend this year's Regionals, this is the deck that he'd be playing!
[More]
03/29 The Complete Goblin-Bidding Primer: Part One
by Iain Telfer
Everything you ever needed to know about Goblin-Bidding!
[More]
03/29 The Complete Goblin-Bidding Primer: Part Two
by Iain Telfer
Part two of Iain's complete Goblin-Bidding primer!
[More]
03/29 Inside the Metagame: Regionals 2004 – Cemetery Cloud
by Nate Heiss
Nate Heiss presents his Cemetery Cloud decklist, then provides a complete matchup analysis!
[More]
03/29 Yawgmoth's Whimsy # 96: More Regionals Metagame Coverage
by Peter Jahn
Peter continues analyzing Regionals decklists/results from around the world!
[More]
03/25 Analyzing Your Regionals Options
by Mike Krzywicki
Mike explains which deck has the best chance of beating Affinity… and why!
[More]
03/24 The Black Perspective: Working Towards Regionals
by Osyp Lebedowicz
The Pro Tour Venice Champion debuts at StarCityGames.com and begins analyzing each of the major Regionals contenders! First up: Goblin-Bidding!
[More]
03/24 The Wicker Man – Beating Ravager Affinity With… Affinity?
by Adam Grydehøj
In this excellent article, Adam introduces his answer to Raffinity…"The Wicker Man"!
[More]
03/24 Evolution: A Quirky Look at Tron
by Star Wars Kid
Once again, don't let the name fool you. After months of playtesting,"Sugar Crisp" just may the Regionals deck you've been looking for!
[More]
03/24 Ornithopter for the Win! Report of a Regionals Champion
by Lucas Bertu
This Regional Champion details how he teched out his Ravager-Affinity deck and qualified for Brazilian Nationals!
[More]
03/23 De Rosa's Ramblings: Stop Complaining and Tighten Up!
by Antonino DeRosa
Antonino discusses the TwelvePost deck he'd play if Regionals were tomorrow. Includes an all-new decklist and a complete matchup analysis!
[More]
03/23 Yawgmoth's Whimsy #95: European Regionals Metagame Analysis
by Peter Jahn
Peter analyzes the 1st and 2nd place decklists from several European Regionals. Here are the results…
[More]
03/19 Inside the Metagame: Regionals 2004 – Mono-White Control!
by Nate Heiss
An updated MWC decklist plus a complete matchup analysis. What more could you ask for!
[More]
03/18 The Continuing Adventures of the Lynch Mob with Special Guest: Reactorsaurus Rex!
by Richie Proffitt
Richie discusses the updated version of"Lynch Mob"!
[More]
03/18 Baloths Are Sneaky?
by Iain Telfer
Iain analyzes G/W Control for Regionals!
[More]
03/12 Mixed kNuts: The Early Regionals Metagame!
by Ted Knutson and Pugg Fuggly
Ted and Pugg"game the metagame" for Regionals…
[More]
03/10 Inside the Metagame: Goblin-Bidding!
by Nate Heiss
Nate drops a brand-new decklist on us, then explains how to play it against each of the major archetypes!
[More]
03/05 Lynch Mob and Regionals
by Richie Proffitt
Richie offers a complete analysis of the"Lynch Mob" sideboard and explains how to sideboard in each of the major matchups!
[More]
03/03 College Dropout: Slide in Darksteel Constructed
by Joshua Claytor
Josh discusses an Astral Slide deck that has been devastating in his playtesting!
[More]
03/02 Inside the Metagame: Clamp-Affinity!
by Nate Heiss
Nate takes the lessons learned at Pro Tour Kobe, and updates Affinity for Type 2!
[More]
02/26 Attacking Skullclamp!
by Mike Flores
Mike analyzes Skullclamp's impact on Regionals, then follows it up with his brand new AnGGRRRy Slug decklist!
[More]
02/26 Fluffy Little Death Clouds!
by Jim Ferraiolo
Jim attempts to break Death Cloud with his brand new B/G Cemetery deck!
[More]
02/26 You Gotta Have Blueberries!
by Richie Proffitt
Richie shows us why he has a 2019 Constructed rating… by riding his Darksteel-legal Aggro-Black deck to a 17-1 record!
[More]
02/25 Sarnia Affinity 2.0
by Geordie Tait
Sarnia Affinity 2.0 decklist, match-up analysis, sideboarding strategies and more!
[More]
02/24 Inside the Metagame: Zombies!
by Nate Heiss
Nate unveils a brand new Zombie decklist, and shows you why going tribal is the way to go!
[More]
02/23 Mono White With A Twist
by Antonino DeRosa
Antonino shows you just how powerful this new version of MWC can be, and wins $1,000.00 in the process!
[More]
02/20 Digging Into Post-Darksteel Cemetery
by Bennie Smith
Bennie walks us through the history of Oversold Cemetery decks, then gives us his Darksteel-updated decklist!
[More]
02/20 The Road To Regionals 2004: Adding Some Blood To White Weenie
by Dave Meddish
Dave explains why White Weenie players may want to consider adding a few red cards to the deck!
[More]
02/17 Inside the Metagame: White Weenie
by Nate Heiss
Nate reveals his latest version of White Weenie and explains how to pilot it against the field!
[More]
02/16 Martyrdom
by Rob Dougherty
After unveiling his new decklist, one of Magic's greatest constructed minds goes infinite with Clerics!
[More]
02/13 DNA: Mind's Desire for the Masses: Part II
by Jim Ferraiolo
Jim explains how to properly play DNA vs. the rest of the field…
[More]
02/10 Inside the Metagame – Regionals 2004: W/R Slide
by Nate Heiss
Nate's brand new W/R Slide decklist along with a complete matchup analysis…
[More]
02/10 French Food For Thought: A Standard Gauntlet With Darksteel
by Yann Hamon
One of the world's top ten players presents his updated versions of Affinity, U/W/G Control, Mono Red Goblins and Goblin Budding…
[More]
02/06 Teddy Bear Christmas
by Star Wars Kid
Don't let the writer's name fool you. In this excellent article, Star Wars Kid goes rogue with a three-color deck. However, this three-color deck not only includes a full compliment of Urza's lands and Cloudposts, but a bunch of silver bullets as well! Full decklist, card explanations and matchup analysis inside…
[More]
01/23 DNA: Mind's Desire for the Masses
by Jim Ferraiolo
After months of tuning, I've created a Mind's Desire deck that works consistently, doesn't fold to artifact hate, holds its own against creatures, and authors some awe-inspiring synergy that's left more than a few onlookers mesmerized…
[More]
[Get The Singles You Need!]
[Discuss Regionals Decks!]
[View Other Type 2 Articles!]