Dominaria United preview season is underway! Below you'll find each card previewed from Thursday, August 25.
Mythic Rares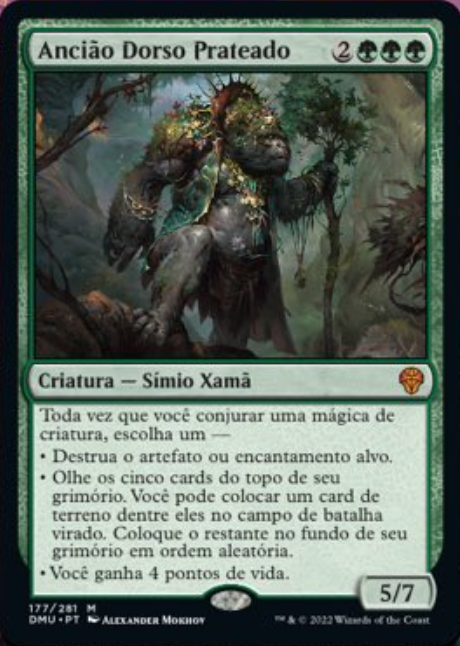 Silverback Elder — Source
Translation:
Silverback Elder — 2GGG
Creature — Ape Shaman
Whenever you cast a creature spell, choose one —
Destroy target artifact or enchantment.
Look at the top five cards of your library. You may put a land card from among them onto the battlefield tapped. Put the rest on the bottom of your library in a random order.
You gain 4 life.
Rares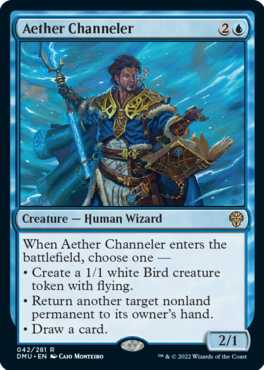 Aether Channeler — Source | Shadow-Rite Priest — Source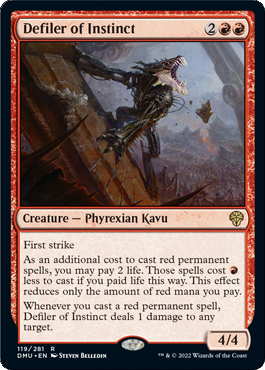 Defiler of Instincts — Source
Uncommons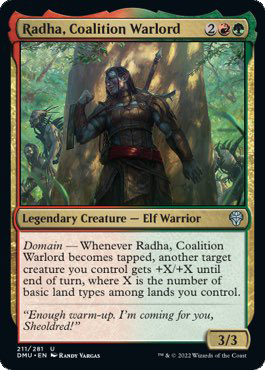 Radha, Coalition Warlord — Source | Relic of Legends — Source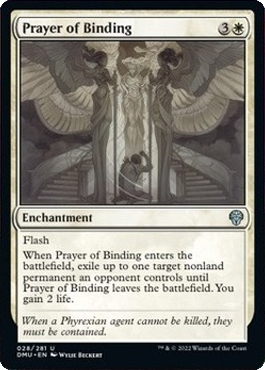 Prayer of Binding — Source
Commons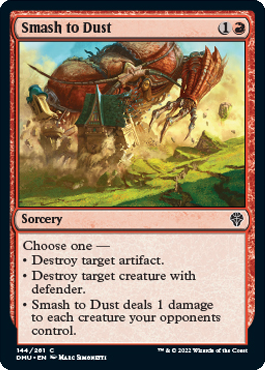 Smash to Dust — Source | Sunbathing Rootwalla — Source
Catch Up
Dominaria United Story
Previews
Dominaria United is scheduled to release on September 9. View our official preview gallery.