For the last few Invitationals, established pros Gerry Thompson, Reid Duke, and Todd Anderson have taken the Invitational crown. That all ended last Sunday, when New Jersey native Erik Smith emerged victorious from the 339-player #SCGINVI field and announced himself to the world as the Open Series' newest rising Star. Erik played Jund Midrange in Standard and U/W/R Delver in Legacy and was the only player in the Invitational Top 8 playing either deck, but David Reed and Gerard Fabiano (aka Gerrard Capashen) won the Standard Open and Legacy Open, respectively, with those same two decks.
As the summer rolls on, several questions are up for debate. Can anything unseat Jund Midrange from atop the Standard metagame? Will the unique U/W/R Delver strategy keep winning, or is it a flash in the Legacy pan? Can new strategies that emerged in New Jersey, like G/W Elves piloted to a Top 8 finish in the massive 961-player Standard Open by William "Huey" Jensen or Depths Lands piloted to a 7-1 record in the Invitational by Kurt Spiess, continue to do well and eventually take down a trophy of their own?
The first stop to answering these questions on the trail towards the next Invitational in Indianapolis, Indiana on October 25-27 is this weekend, when the Open Series drops in on Minneapolis, Minnesota and the Classic Series visits Knoxville, Tennessee!
First up, let's talk Twin Cities.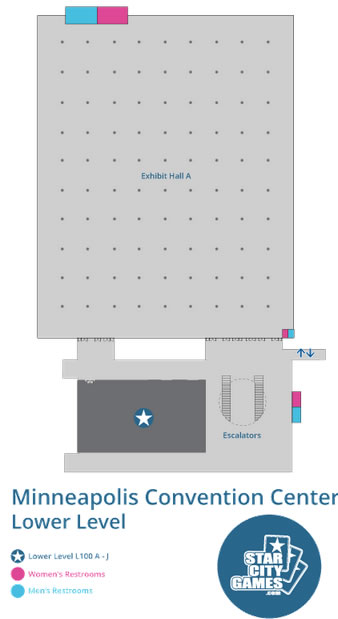 I love Minneapolis. The city is gorgeous and welcoming, and the event site is within walking distance of not just plenty of hotels but also a bustling downtown district. Provisions are plentiful and varied. I suggest Quang Restaurant, a scant mile and a half from the venue, for some delicious Pho. Fo' sho'.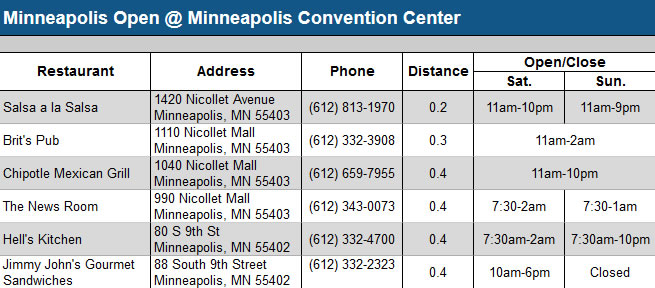 And what would the Open Series be without plenty of artistic beauty? This weekend we have two alterists as well as Magic artist Jeff Miracola!
Jeff Miracola has been a freelance artist since 1993, and his work appears on such notable Magic cards as Bouncing Beebles, Bubbling Beebles, Donate, Firespout, Firestorm, Frantic Search, Manamorphose, Propaganda, Sterling Grove, Thrashing Wumpus, and Wipe Away.
Sveta Young is a Magic card alterist specializing in extending art using oil and acrylic paints. She has been creating altered Magic cards for over two years. With low prices and excellent art, you have to check out her Facebook page.
Bringing her talents to the StarCityGames.com Open Series, Hannah Montgomery's broad artistic experience ranges from traditional Japanese to contemporary portrait. Known mostly for her intricate playmats and card alters, she is rapidly becoming very popular with players in search of something unique to bring to the table. You can see some of Hannah's creations on her Facebook page and her deviantART page.
I'm pretty jealous of Patrick Sullivan, Shaheen Soorani, Glenn Jones, and the rest of the crew because Minneapolis is one of my favorite cities to visit. It's also a hotbed of Magic talent, so watching the tournament is certainly going to be a treat. Happily, @SCGLive will be broadcasting the entirety of #SCGMINN on Saturday and Sunday! Tune in for all of the Standard and Legacy Open action, use the hashtag #SCGMINN to keep up with all of the social media happenings, and use @SCGPairings to help with all of your table seating needs.
Simultaneously, the StarCityGames.com Classic Series is taking a trip to Knoxville, Tennessee!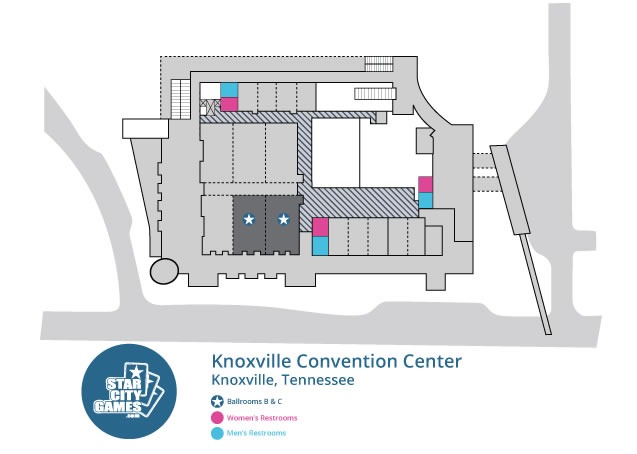 Once more we are blessed with bountiful food options within walking distance. There's even a 24-hour McDonald's very close to the site for those of you lucky to stay late enough at the site to necessitate such measures.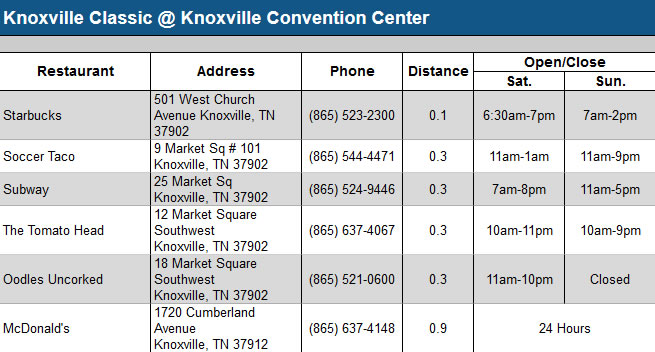 Your thirst for artistic ventures will be quenched in Knoxville by one of the Open Series' best!
Ron Faris will be painting custom card alterations at the event. Check out his unique alters by following his Facebook or his blog. As always, you can e-mail him at [email protected] for commission information!
No live coverage for Classic as per usual, but you can follow the action on Twitter at hashtag #SCGKNOX.
Good luck, have fun, and get on the road again!
Video and Coverage Content Associate and Social Media Delver for StarCityGames.com
Listen to the @InContention podcast! It's the official podcast of the StarCityGames.com Open Series with@kstube, @affinityforblue, and myself. Our most recent episode, Start Brewin' with guest star bigheadjoe, can be found here.