Jared Sylva here, taking the reins of Ben's Blog to address one of the biggest questions and concerns that has been expressed to me about Grand Prix New
Jersey: "How do you prepare for such a large event?" As the Organized Play Manager for StarCityGames and a Level 4 judge, often at the head of Grand Prix
events for other organizers, players will often approach me with their concerns regarding how Grand Prix are run. Because of the issues that people
routinely see at large events, many feel that larger events are just impossible to run so that they are enjoyable for all attendees.
I respectfully disagree.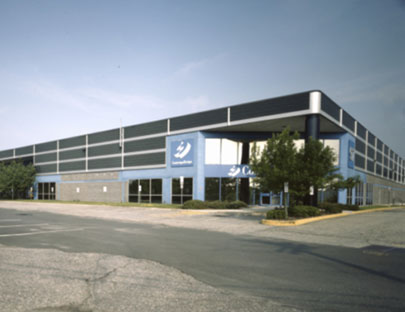 With proper foresight and planning, as well as leaning on StarCityGames experience running three of the six largest Grand Prix of all time over the past
two years, I believe that we can make even the largest event an enjoyable experience for everyone. Today I am going to go over some of the things that we
are doing to get the logistics out of your way so that you focus on having a wonderful weekend full of Magic.
First off, when you have a lot of people coming to your event, the first step is to find a place to put them. For this event, we decided that we'd need the
entire New Jersey Exposition and Convention Center. We will have full run of the facilities with the main event in the enormous 130,000 square foot exhibit
hall, and the VIPs and judges broken off into smaller ballrooms in their conference center. With seating for nearly 6,000 at a comfortable three matches
per eight foot table, we will have room to increase the capacity if necessary.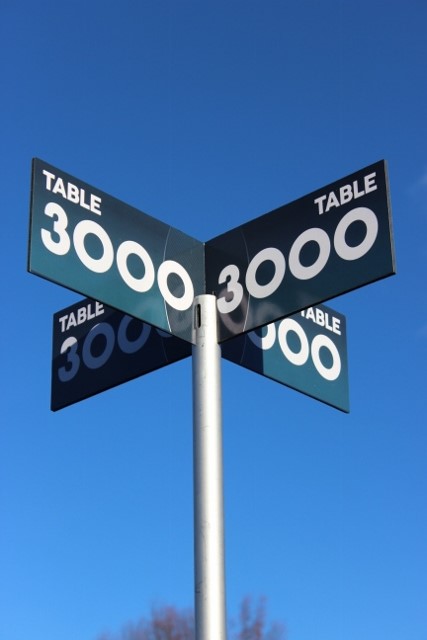 A room that large can be intimidating, so we have taken some steps to make sure that you have some signs to navigate – literally! At this event, we are
introducing some new "Street Sign" style signs to mark the location of tables. These signs are designed to have high visibility and to give players an easy
way to determine where they need to go in a large room.
Another thing we prioritize at StarCityGames events is having clear locations for players to get information. If you have any questions, you can visit our
info booth in the lobby where you will find none other than Ben himself, often alongside StarCityGames president Pete Hoefling.
Inside the hall, the best place to have questions answered is the Customer Service station at the Side Events Stage. The introduction of the Customer
Service station at Grand Prix Orlando gave players a single location to have all of their questions answered and to build on that success, we are
increasing staffing for GP New Jersey in anticipation of the larger attendance.
Another challenge with a large room can be making your way to the pairings boards each round. As usual, StarCityGames will be tweeting an electronic
version of the pairings from the Twitter account @SCGPairings with the events hashtag (#gpnj) so that players
can find their table assignments on their phone. As for the pairings boards in the room, we will actually be splitting the letter ranges into seventeen
different ranges instead of the traditional six to minimize the number of players who need to get to each pairings board.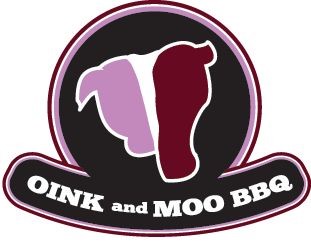 So we have
space for players, and a plan to help them navigate the room, but now that they are in the room, what about their basic needs? What about food? Well we
have been working with the New Jersey Convention and Exposition Center to make sure that their concessions stand is stocked and ready for our expected turn
out – we specifically mentioned that energy drinks are a favorite of our crowd. They also approved us to bring in a food truck for the lunch rush. We are
pleased to announce that we will be joined by Oink and Moo BBQ daily from 11:00 am – 3:00 pm to provide some delicious fuel to keep our players going.
Check out them out here and start planning your midday fuel up!
With lots of players, and lots of food, the next thing isn't glamorous, but it's necessary – bathrooms. The New Jersey Convention and Exposition Center has
four sets of bathrooms located throughout the facility, but we have seen that sometimes these larger convention centers can get overwhelmed at events where
people stay through the whole day. To make sure that there are sufficient facilities for everyone, we have arranged to augment the Expo Center's facilities
with 24 standard port-a-potties, as well as four ADA accessible units. Like I said, not glamorous, but pretty important.
So that about covers the facilities necessary to accommodate a huge event, but what about the staff? At StarCityGames, we firmly believe that the staff and
judges that you interact with at an event have the largest impact on your enjoyment of the event. To make sure that every player has access to the judges
and event staff that they need, we are bringing in an unprecedented number of judges – the current staff is 205, the largest judge staff ever assembled.
Supporting those judges is the entire StarCityGames Organized Play department (except for JW who will continue to handle your e-mails from the office!), as
well as 13 of the top admin and scorekeeping staff in the world. I'll have a lot more to say about the staff and judges who will be running Grand Prix New
Jersey next Wednesday!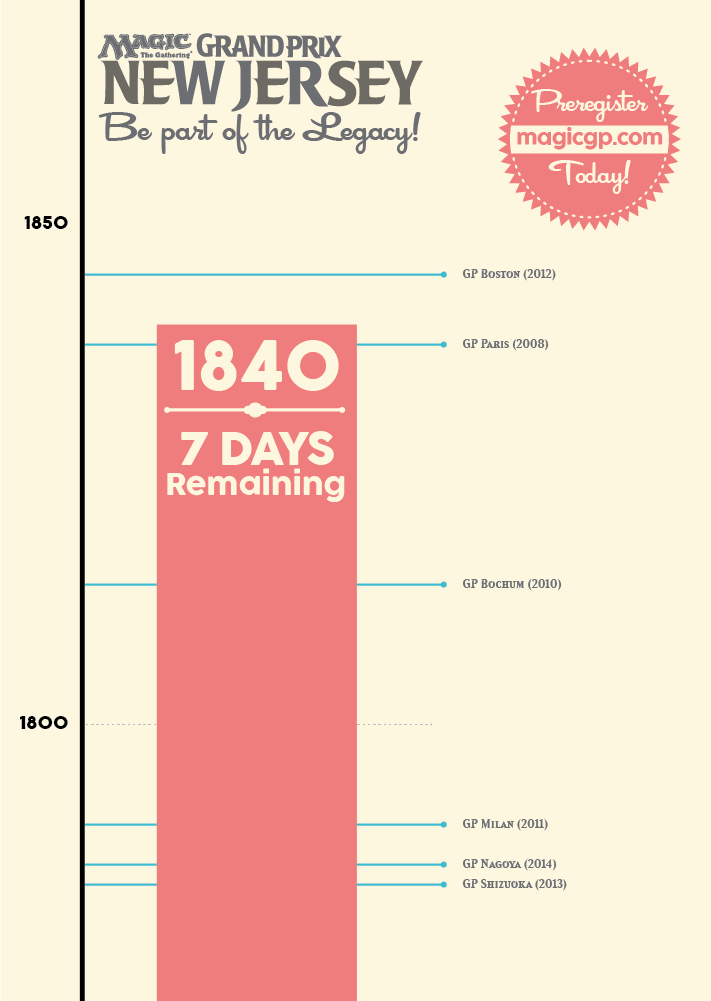 Before I go, let's take a look at the current preregistration numbers. We have 1,840 players registered and have just passed Grand Prix Paris (2008). We're
currently on pace to break the top 10 most attended Grand Prix events in history before the weekend is through! Now is a great time to get registered so that you will be able to relax
and take advantage of our "Show Up and Play" preregistration.
So there you have it! From the location, to the food, to the staff, we are preparing to make sure that every player and every attendee has everything they
need to have a great time at Grand Prix New Jersey!
Previous Grand Prix New Jersey Daily Updates:
– 8 Days Out: Artists and Vendors
– 9 Days out: Side Events Lineup
-10 Days Out: Rewards For Playing