As part of Magic: The Gathering's 30th anniversary, Wizards of the Coast (WotC) released a video offering a peek into what's coming in the next three years.
The video goes over the remaining products to be released in 2023 then dives into every release slated for 2024, and even reveals information on sets that are coming in 2025 and 2026.
Wilds of Eldraine is the start of a new three-year story line, beginning the Omenpath arc (first year). Players will start to see the ramifications of the Phyrexian War and meet a new character, Kellan, who plays a big role in the upcoming story.
The Lost Caverns of Ixalan is a backdrop set, meaning the plane is the same, but it isn't Ixalan Part 2. It introduces special guests, which are highly desired reprints that match to the world and flavor of the world they appear in. These cards will be in Collector Boosters and The List in Set Boosters.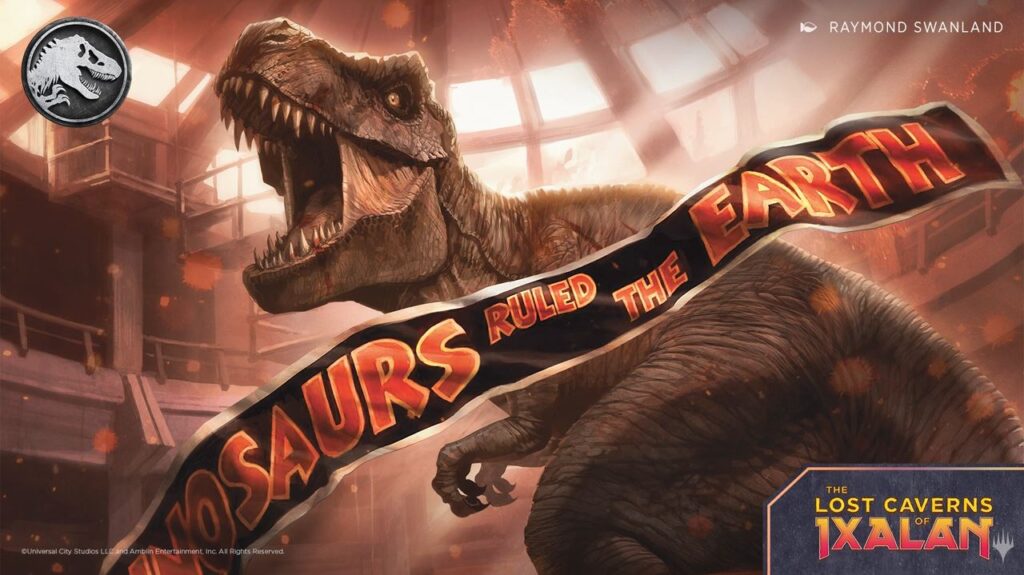 The Lost Caverns of Ixalan will also have a Universes Beyond tie-in with Jurassic World. Cards will be inserted in packs similar to the Transformers cards in The Brothers' War and span 30 years of story telling. The cards will have brand-new Jurassic World artwork showcasing iconic characters and scenes. Some cards will be mechanically unique. Cards will be available in Set Boosters and Collector Boosters. Of course, there will be two Secret Lair drops for Jurassic World to cap the product.
The Holiday Release for The Lord of the Rings: Tales of Middle-earth will contain new treatments, some new cards, and new scenes. The borderless poster treatment that will be coming in Collector Boosters can be seen below.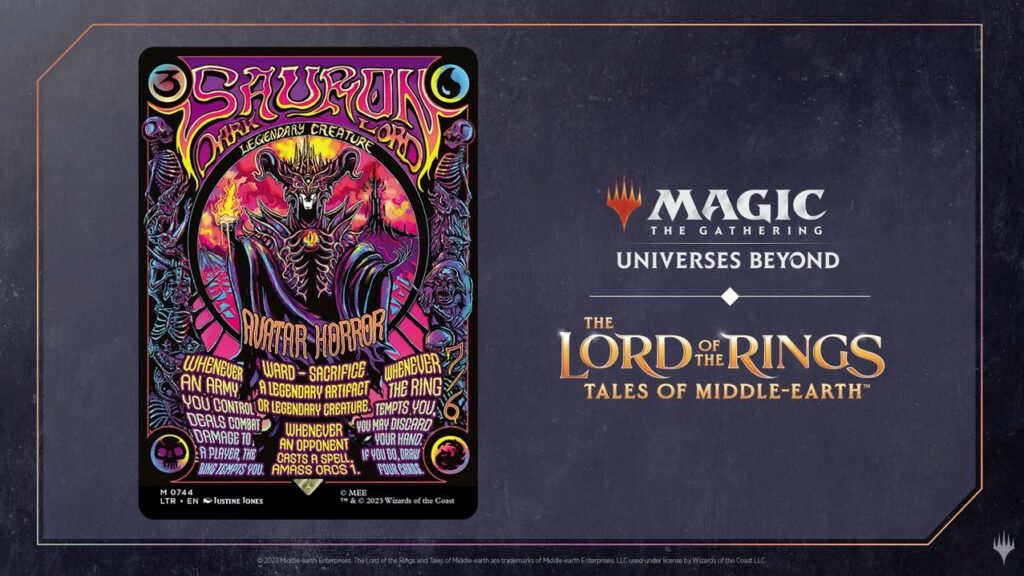 2024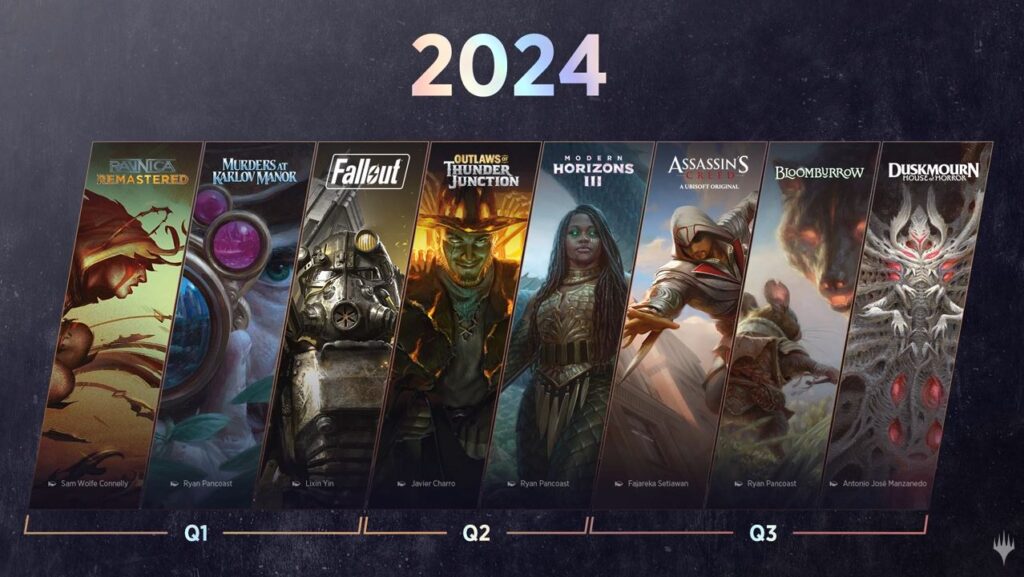 Ravnica Remastered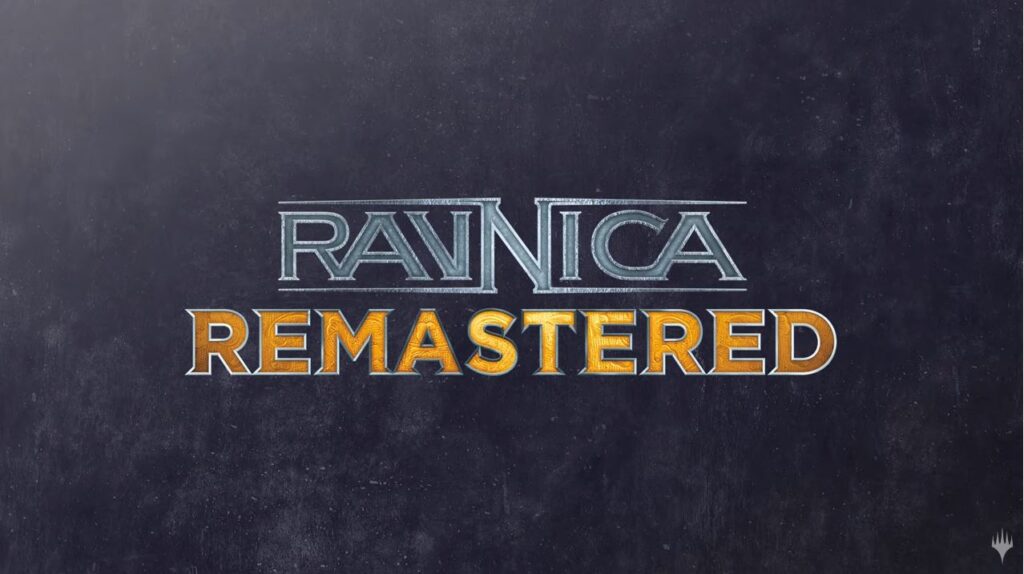 Ravnica Remastered kicks off 2024 and uses cards from all three Ravnica blocks and puts them together for a fun draft environment.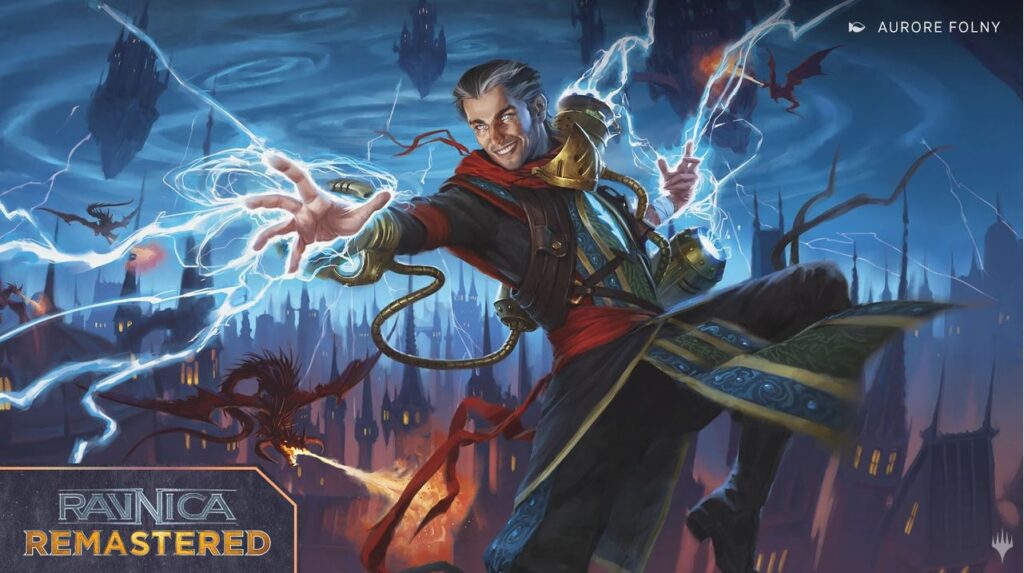 As a throwback set, it will feature retro-frame versions of ionic cards, like the original Ravnica Shocklands.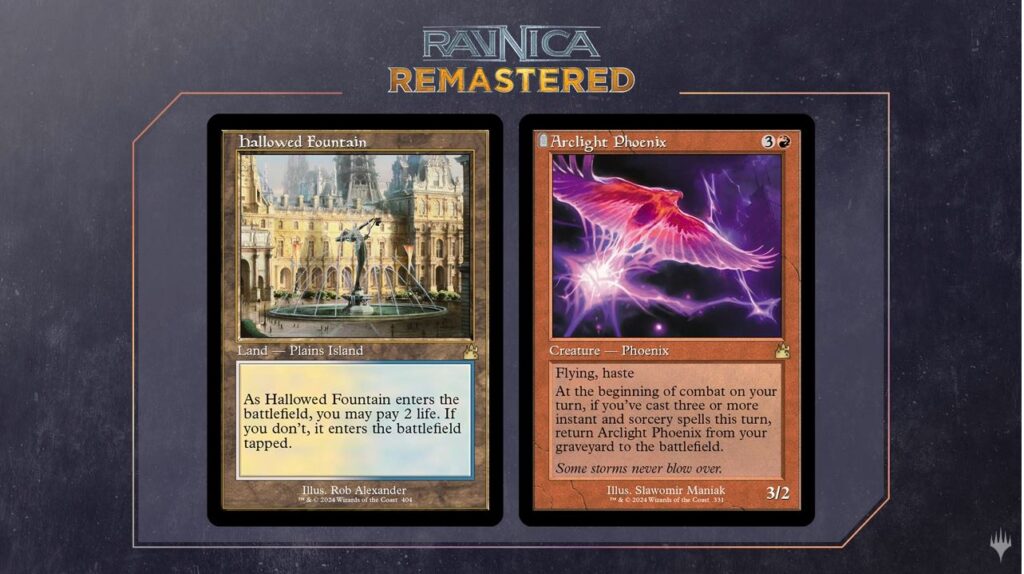 Murders At Karlov Manor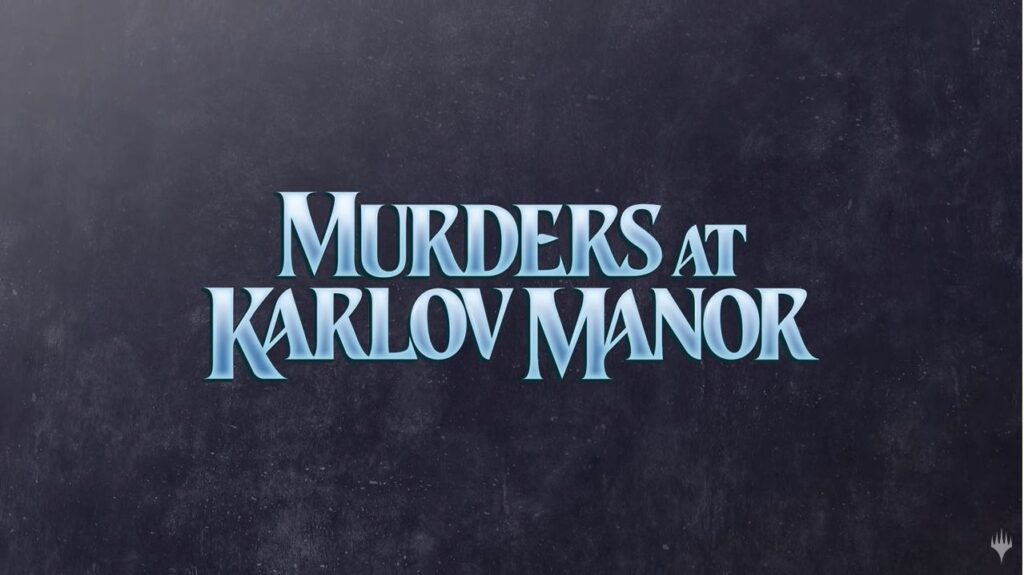 Murders at Karlov Manor is a top-down murder mystery set taking place on Ravnica but it is not a normal Ravnica set about the guilds.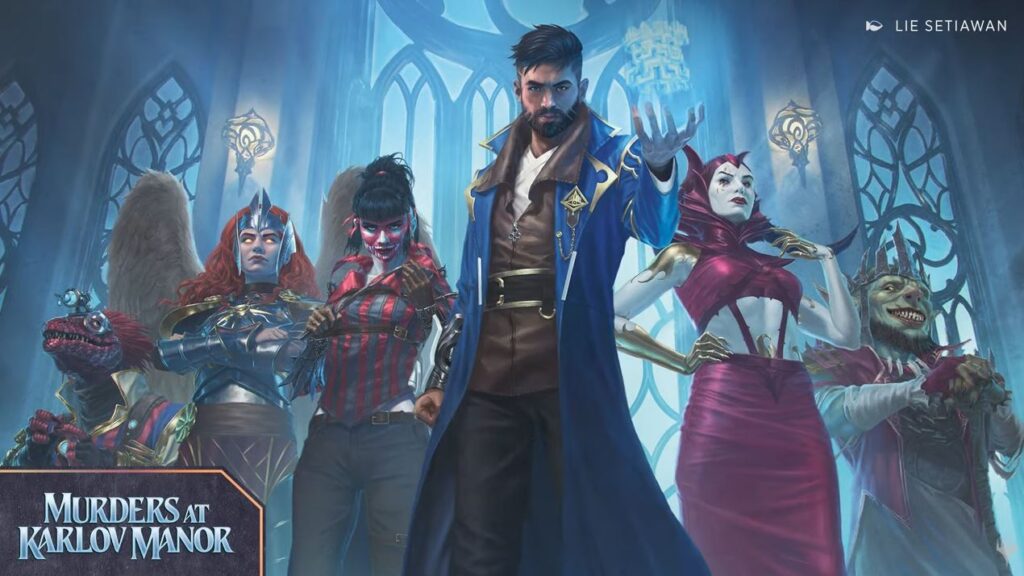 Murders are woven into the story and mysteries are woven into the game, which will allow players to solve puzzles in game.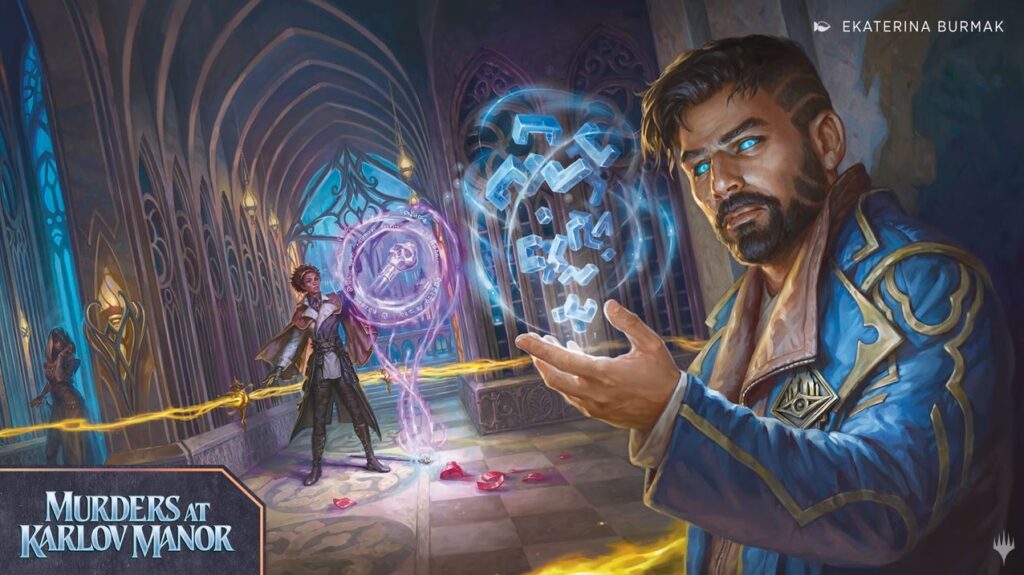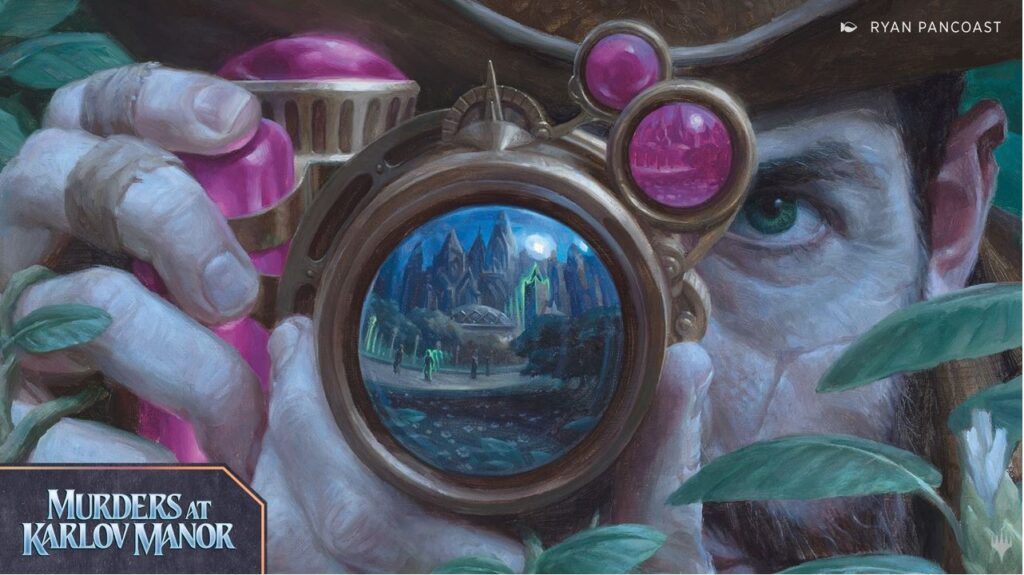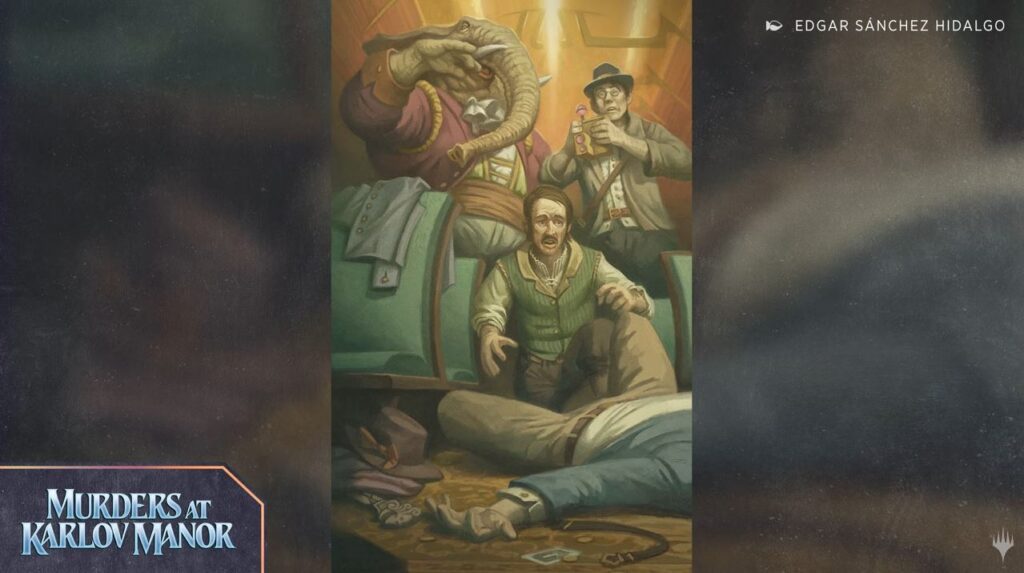 Murders at Karlov Manor will also have a Universes Beyond offering in Ravnica Clue Edition, a new form of multiplayer Magic that welcomes fans of Magic and Clue alike to unleash their inner sleuths and solve the mystery as Ravnica's premier detectives.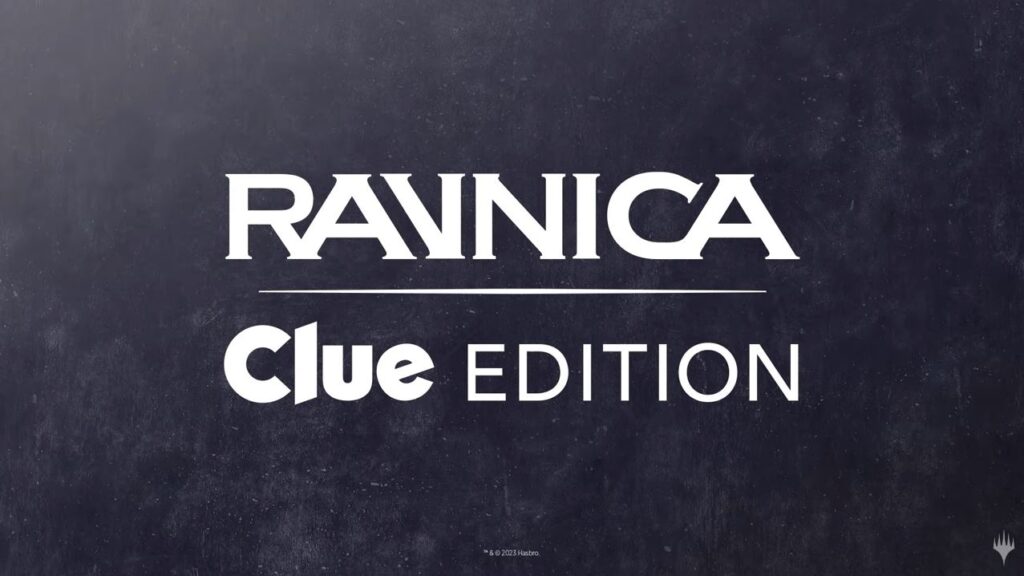 As part of Clue's 75th anniversary, check out Clue if it was set in Ravnica.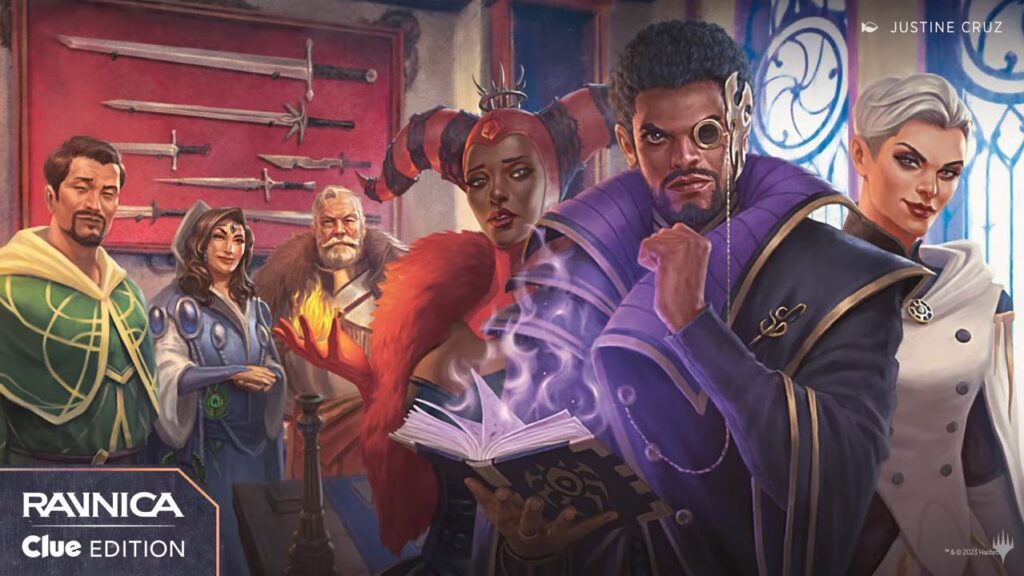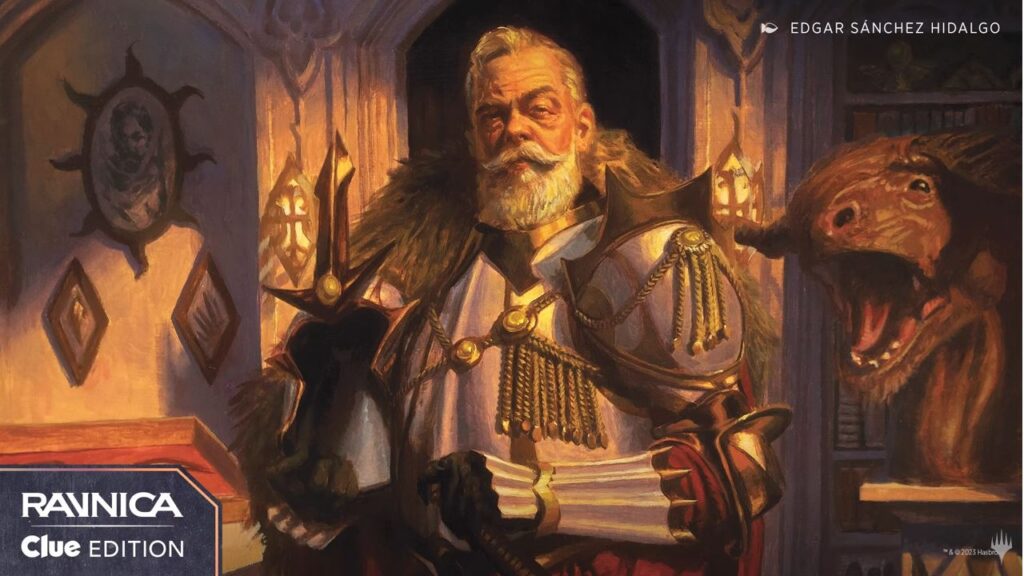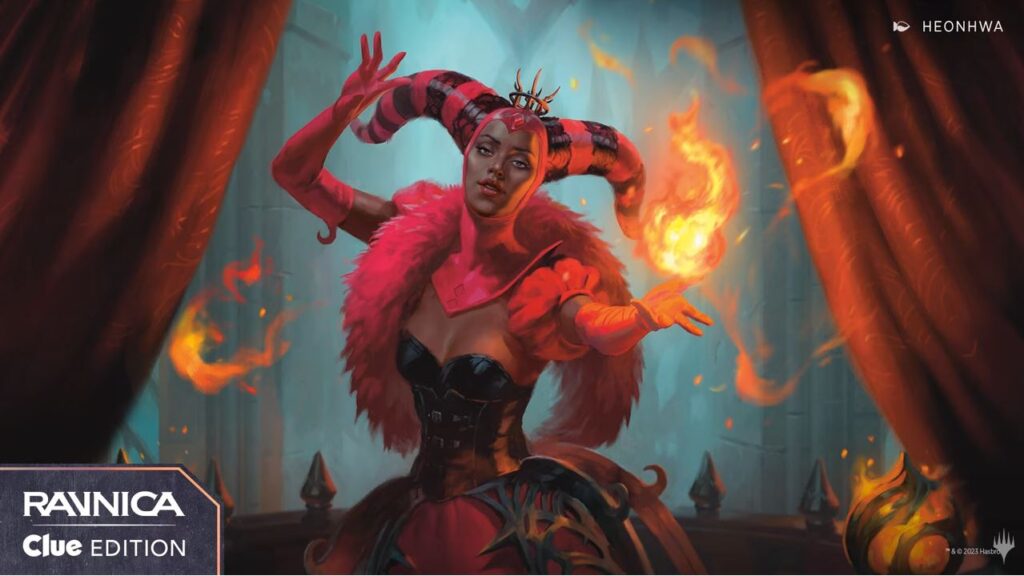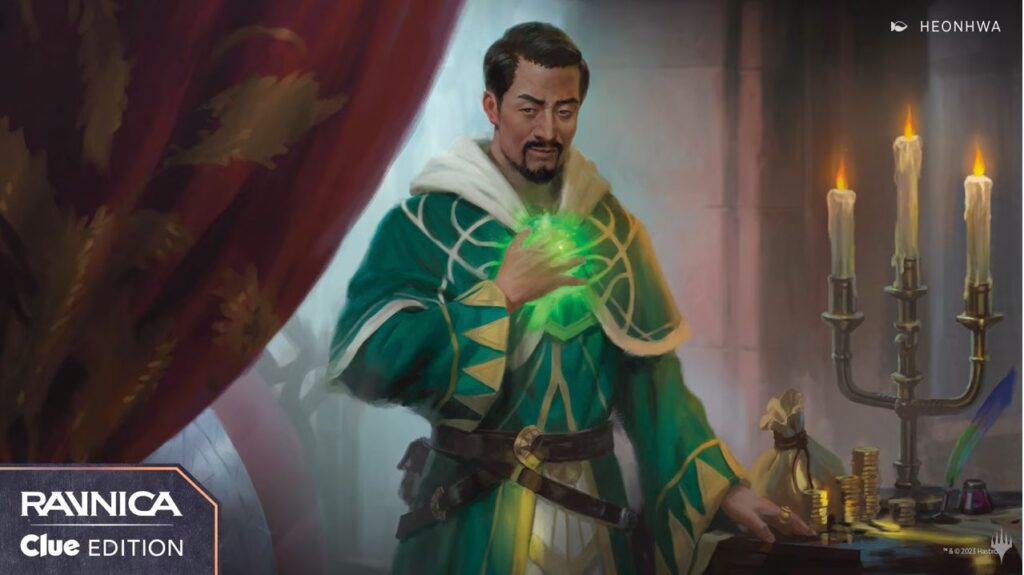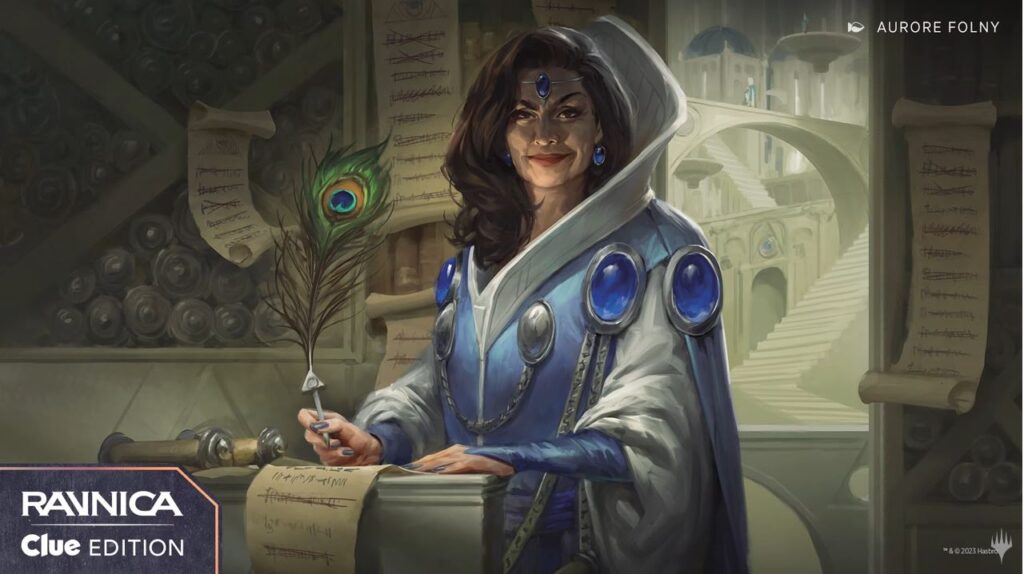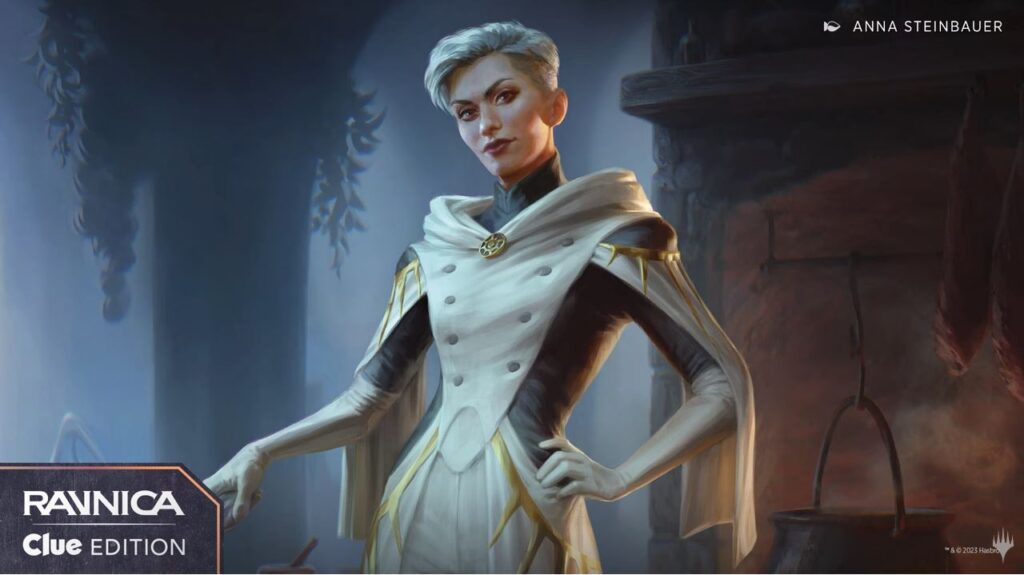 Fallout Commander Decks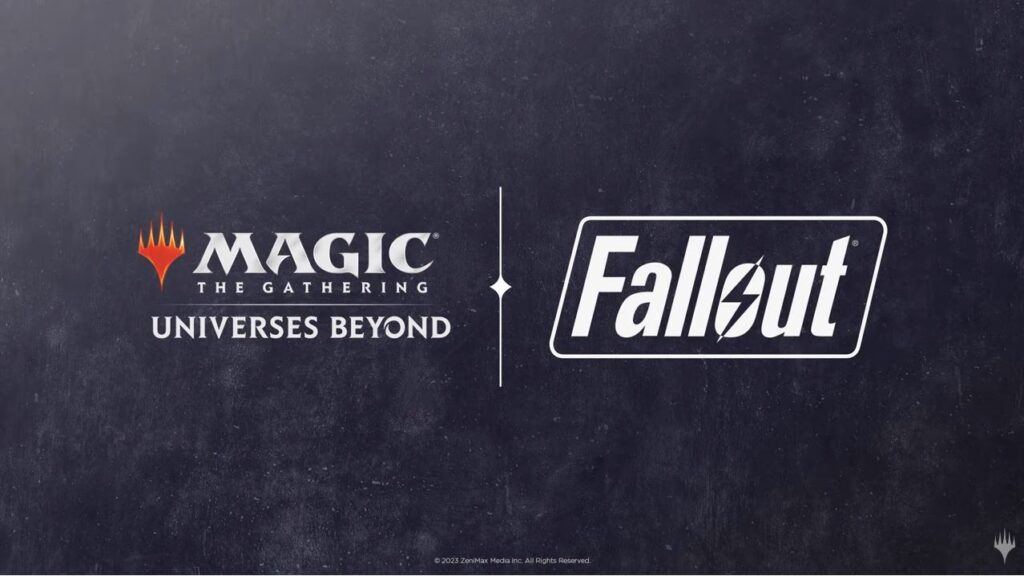 Another Universes Beyond product will be the Fallout Commander Decks. These decks and cards are set in the post-nuclear alternate reality world of Fallout.
Outlaws Of Thunder Junction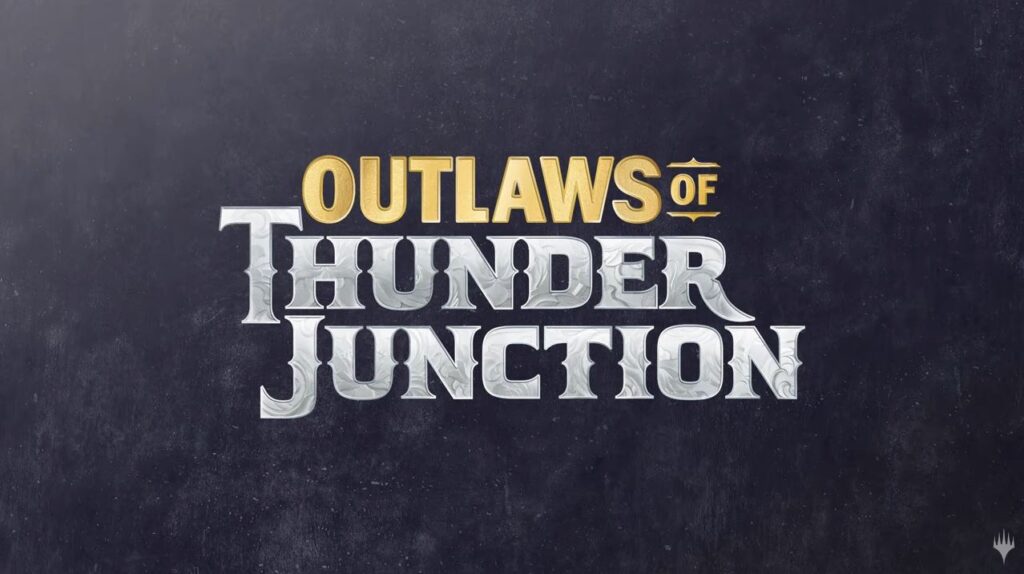 Outlaws of Thunder Junction is Magic's first take on a western genre, using a fantasy frontier setting to showcase a new plane all about the villains from across the multiverse.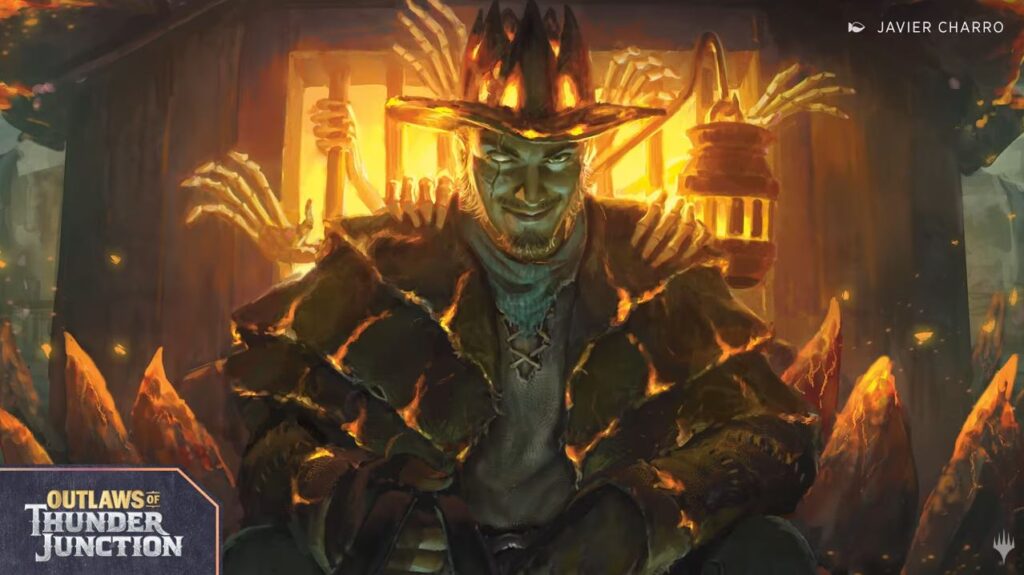 And that could be Oko making a return.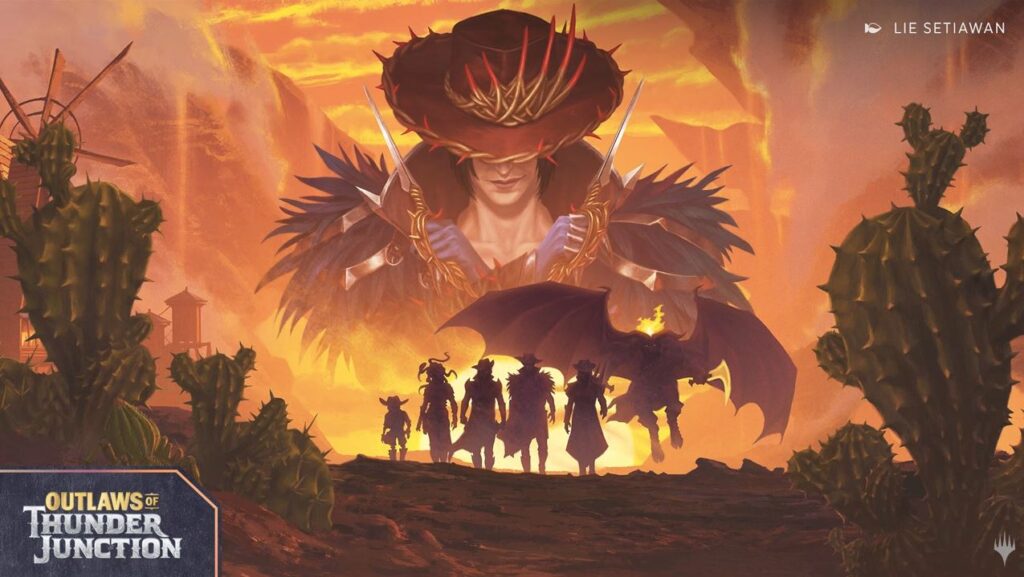 Modern Horizons 3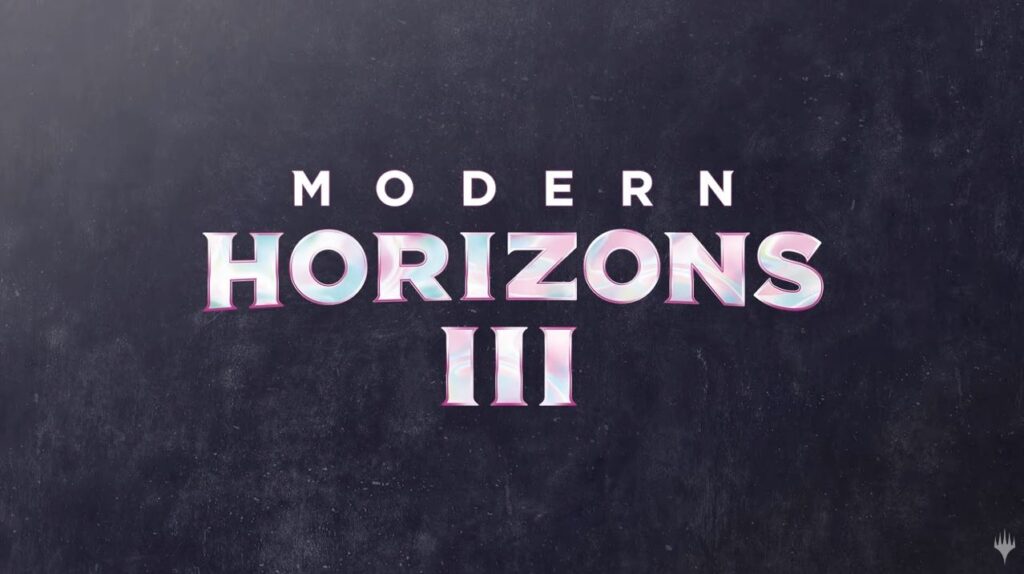 Modern Horizons 3 is bringing even more cards to the non-rotating format with a complex draft format. The big draw for this set is that it features double-faced cards, something neither of the previous Modern Horizon sets included.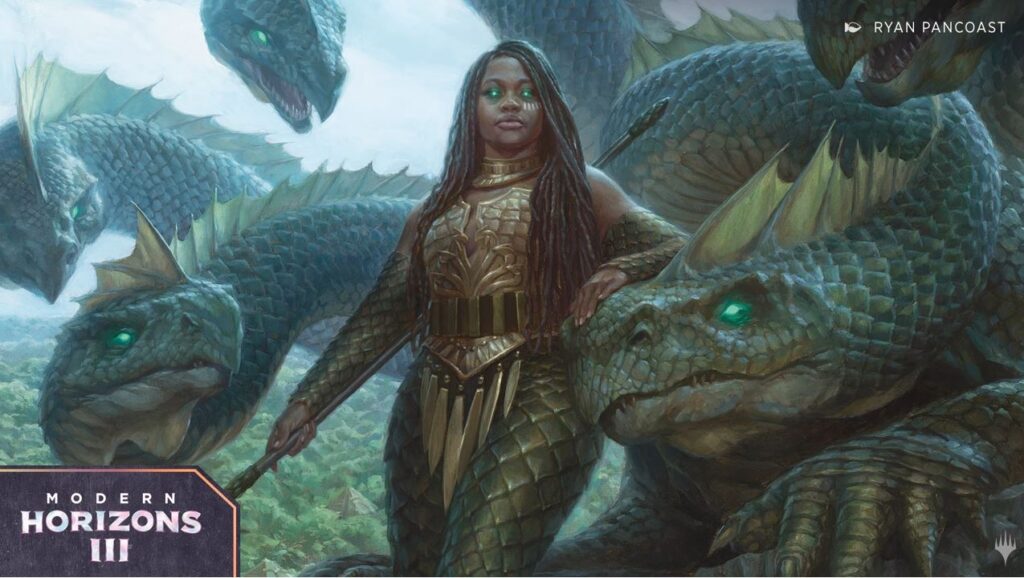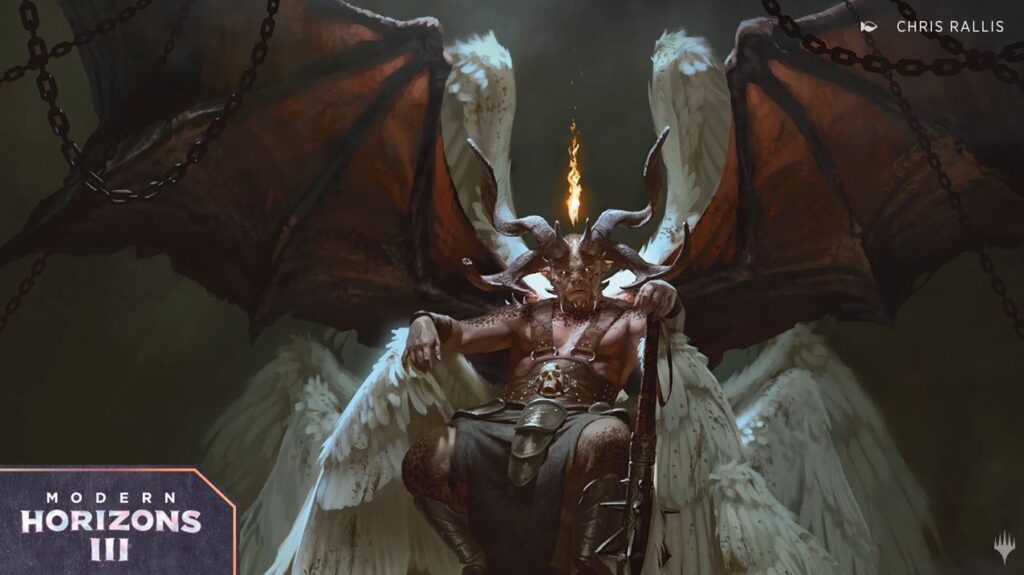 Modern Horizons 3 will be fully added to MTG Arena to add another draftable set to the client. It seems likely that the cards will be legal in Historic, but the video clearly states that it doesn't mean Modern is coming to MTG Arena.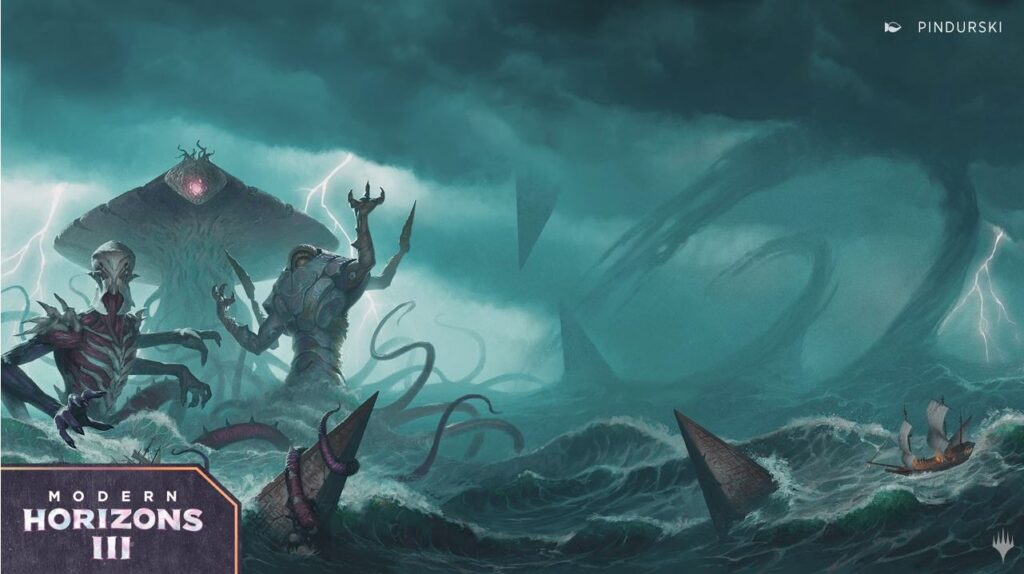 Assassin's Creed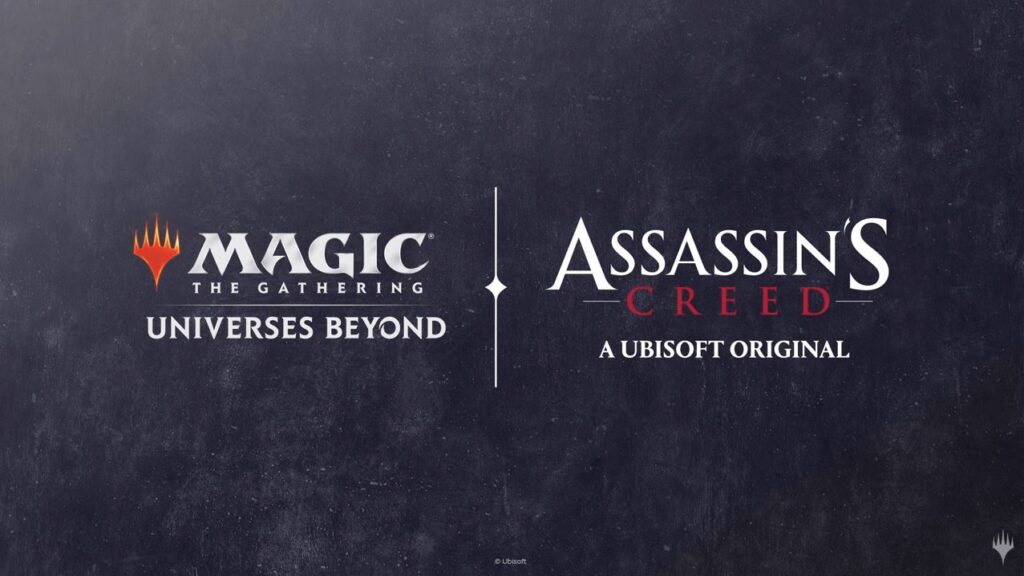 The July 2024 Universes Beyond offering will be the first to have Beyond Boosters. These new boosters are non-draftable packs that take you on a journey unique to its universe. There will be new cards and reprints featuring favorite characters and moments from all of the Assassin's Creed video games. The cards will be legal in Modern.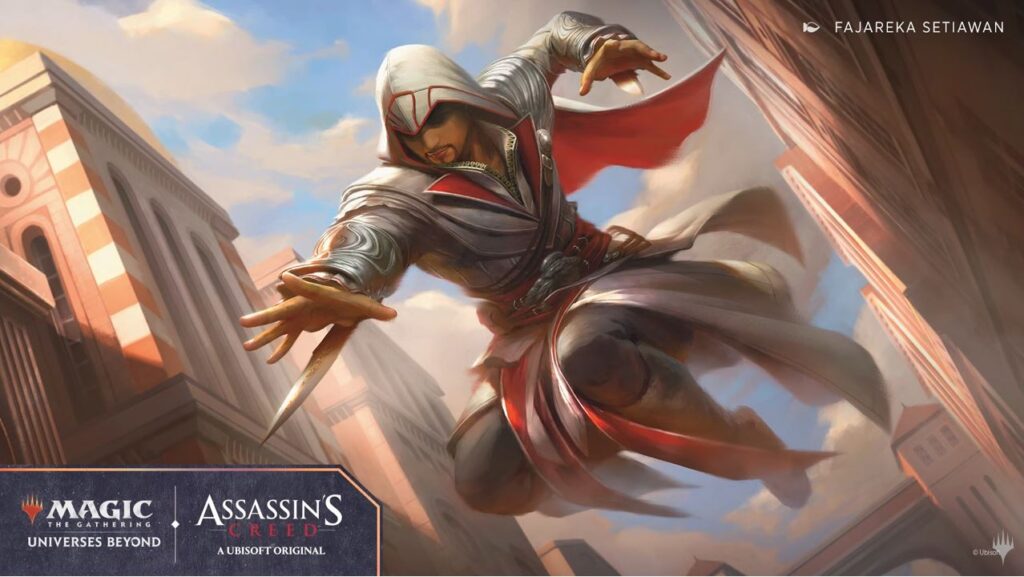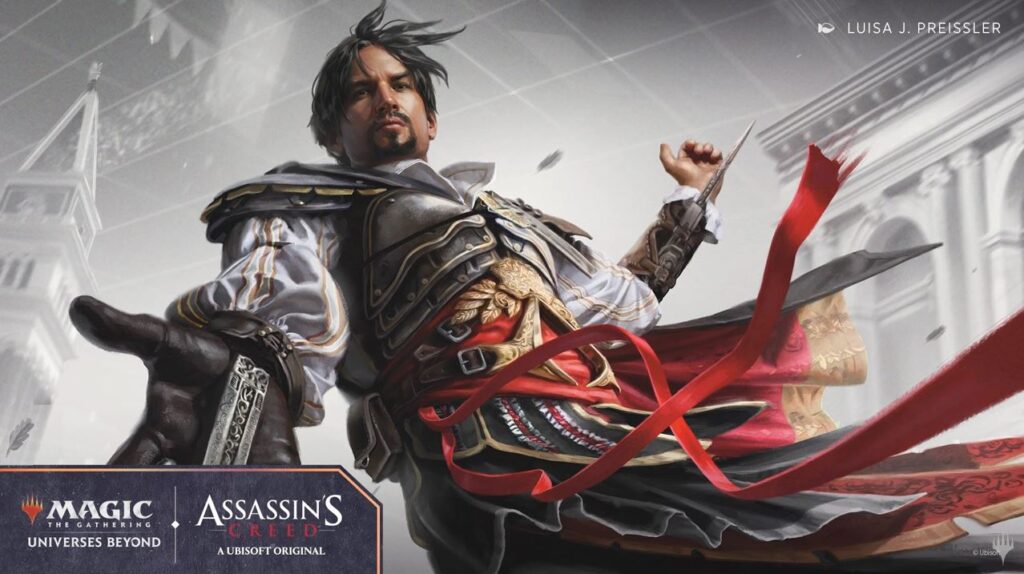 Bloomburrow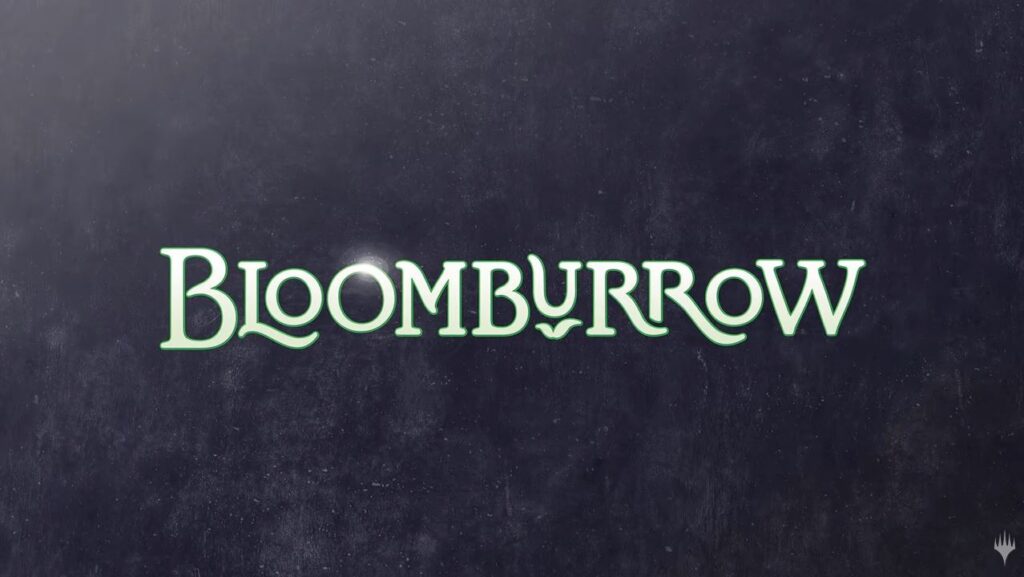 Bloomburrow is another new plane, showing off a world of anthropomorphic animals with no humans. The animals are the main characters and are in scope, so animals are actual size, wear clothes, and have weapons. Mark Rosewater calls the set charming and says it leans into the fantasy setting.
Bloomburrow also starts the second year of the new story arc and it is called the Dragonstorm arc.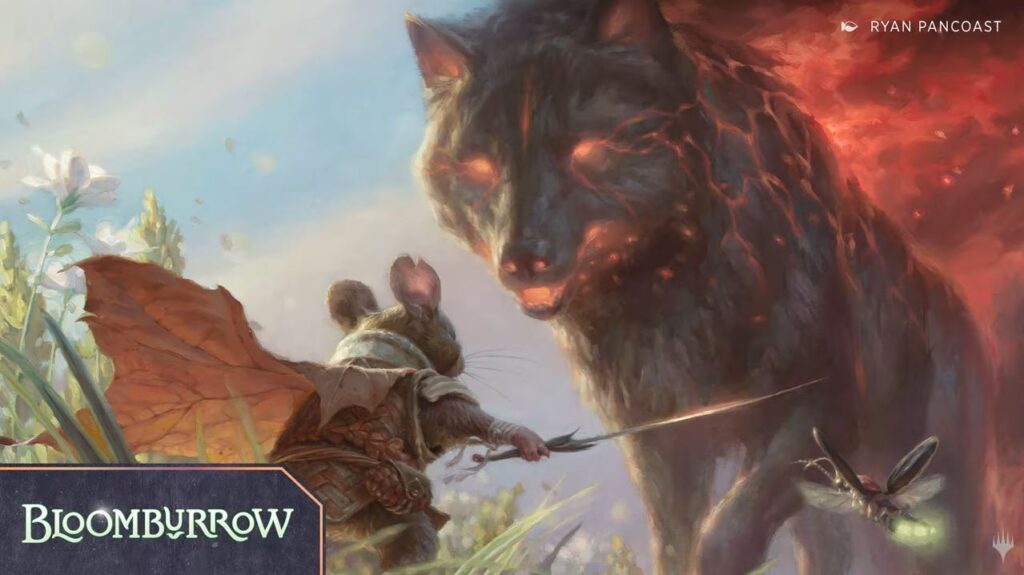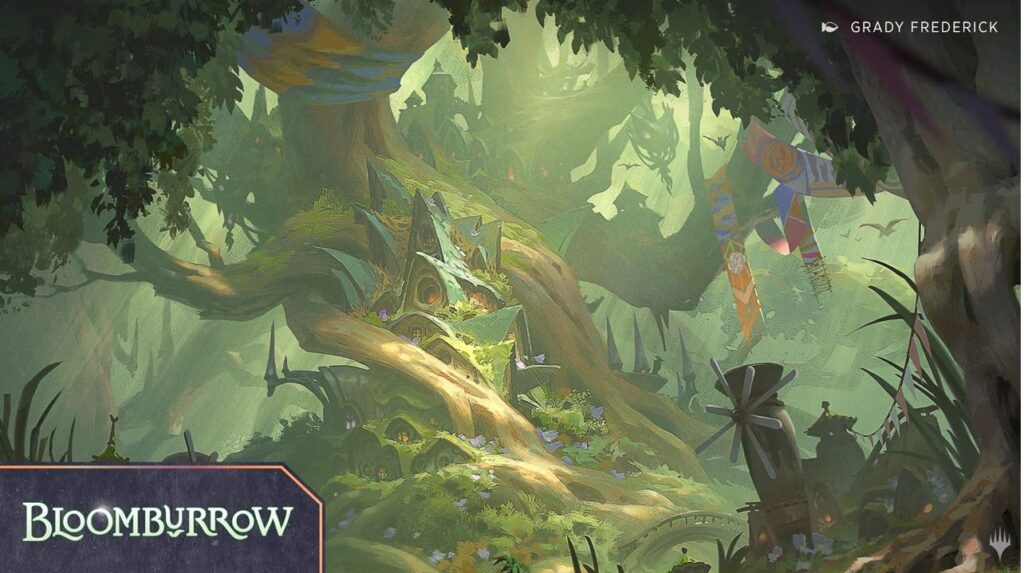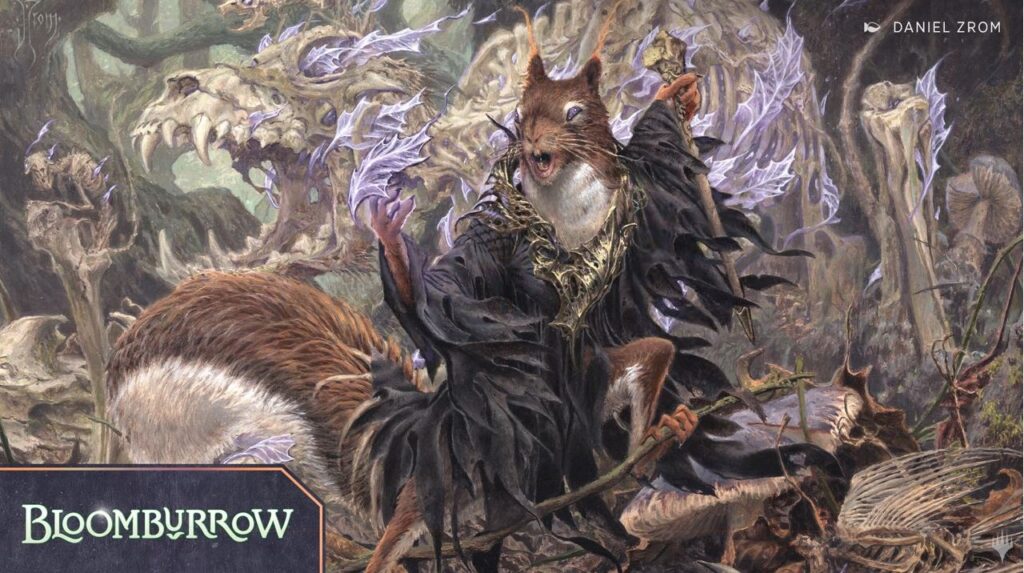 Duskmourn: House Of Horror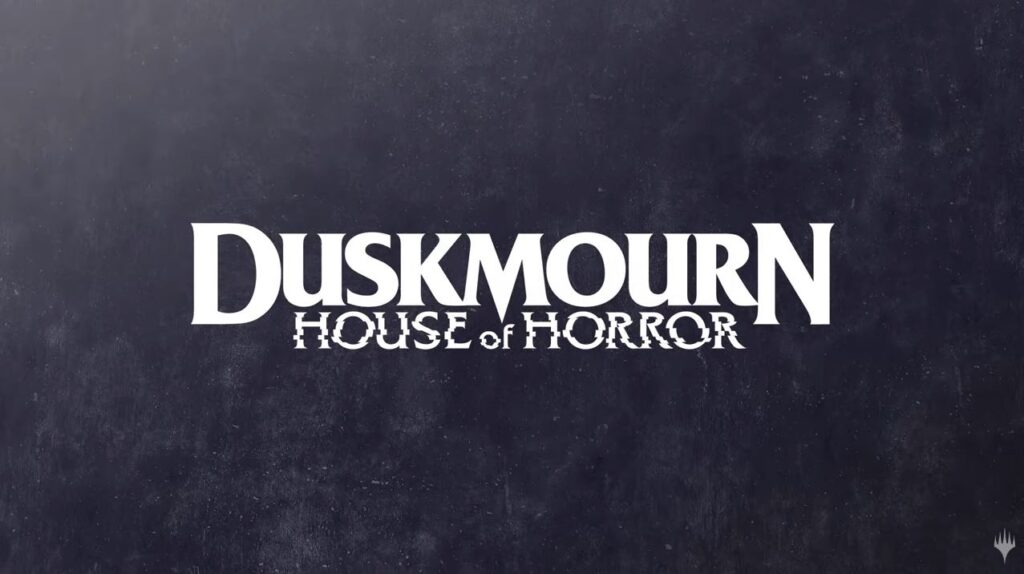 Duskmourn: House of Horror is a top-down modern horror set, think 70s-80s horror movies, where the whole world takes place inside a giant mansion. This set will use horror differently than Innistrad sets or Phyrexian sets.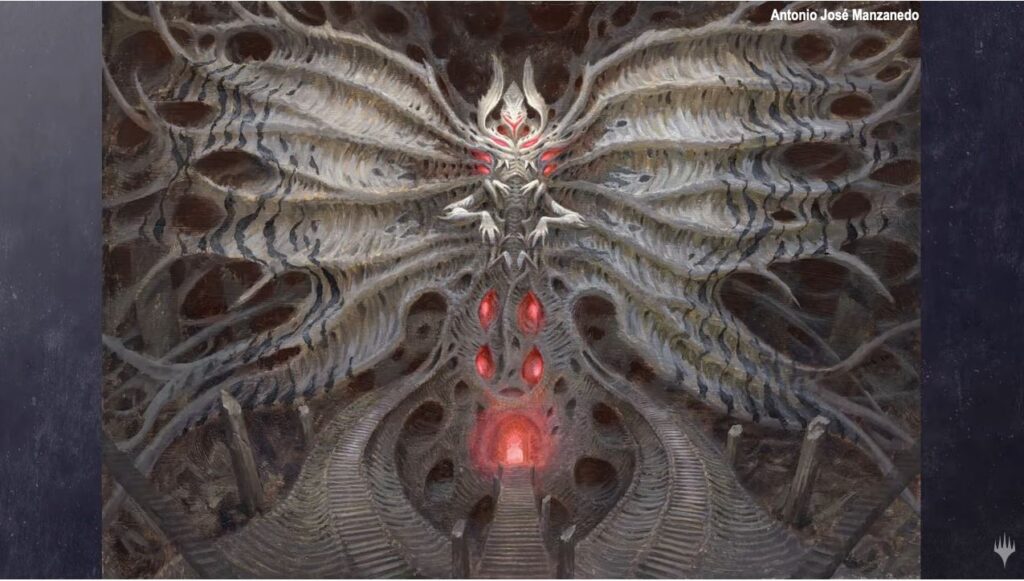 MTG Arena Improvements
2024 will be a big year for MTG Arena. Check out some the plans for the client set for this year and next:
Before the end of 2023, the entire Khans of Tarkir set will be released on MTG Arena. This will help get Pioneer on the platform and allow players to relive or experience the draft format for the first time. It will not be a Remastered set.
Improved duplicate protection will be implemented with the release of Wilds of Eldraine.
A new achievement system will be coming to provide rewards that go beyond wins and losses.
Shadows Over Innistrad Remastered will be the last remastered set for a while.
Modern Horizons 3 will be on MTG Arena in its entirety for drafting and cards will presumably be legal in Historic.
The MTG Arena team has a goal to have all of "tournament Pioneer" on the client by the end of 2024. Pioneer Masters will have an influx of cards deck's need to make the move from Explorer to Pioneer and will be draftable. Cards needed for tournament-level Pioneer play should be on MTG Arena. Casual play will still be supported by Explorer Anthologies and having format-legal cards show up on bonus sheets for upcoming sets.
There are plans to further integrate tabletop play with MTG Arena. Tabletop matches will have in-client rewards, like XP for mastery pass.
2025-2026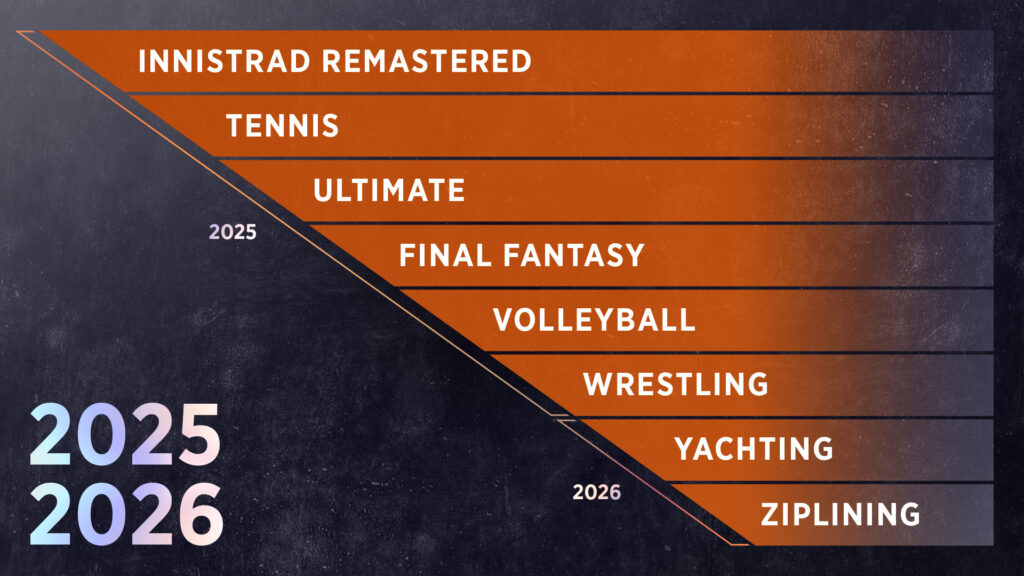 The reveals kept going for 2025-2026, but outside of two products, all of the releases are using codenames. All of the content shown for this time period are ideas of things to come with nothing finalized quite yet.
The year begins with Innistrad Remastered as remastered sets continue to be a hit and players love Innistrad.
Tennis will be a "death race set." It will take place on three worlds, two of which are returning worlds prominently featured in premier sets, while the last world will be new, but has been seen on cards. These three worlds will be the track for the death race.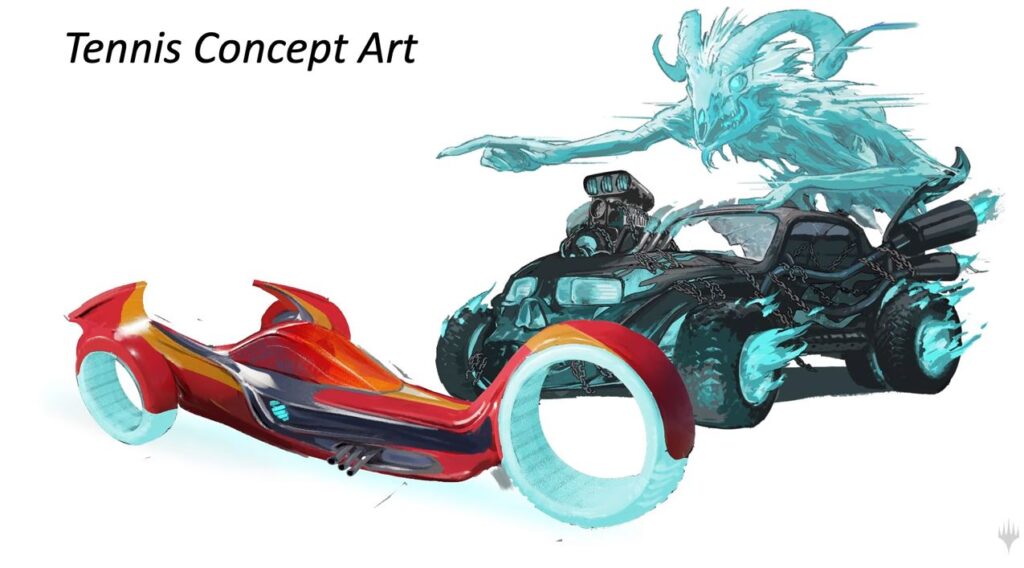 Ultimate is the long-awaited return to Tarkir. The set will be "the best of both worlds," using the awesome stuff from Khans of Tarkir and Dragons of Tarkir.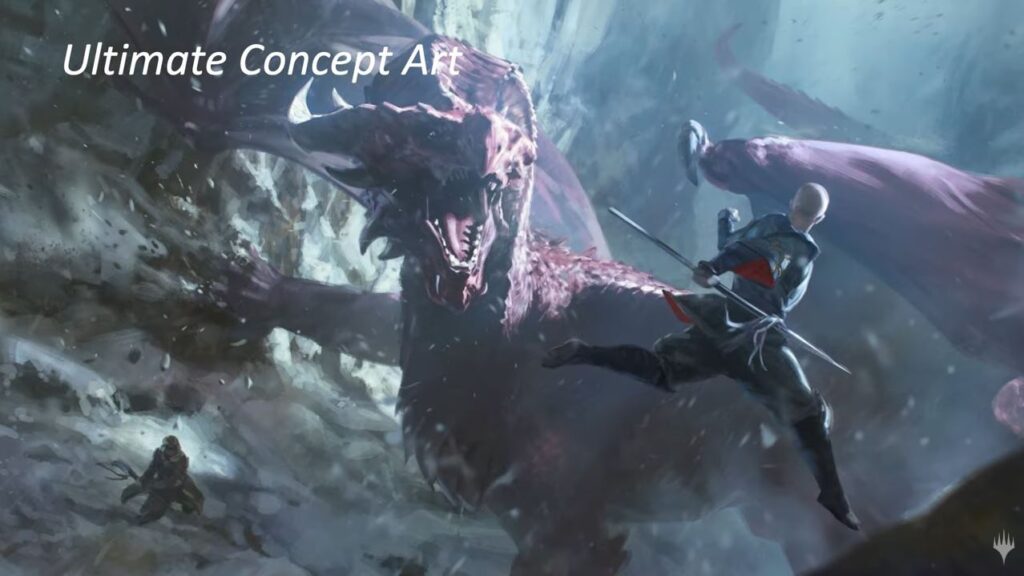 The next Universes Beyond full booster release will be the Final Fantasy set. It will cover all of the games and be on MTG Arena.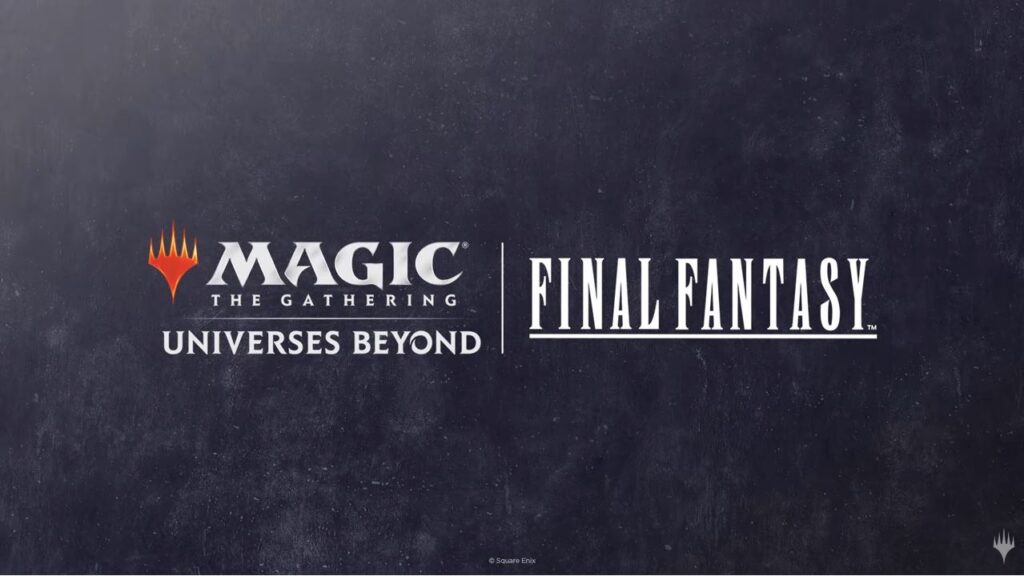 Volleyball kicks off the third year of the story arc, and it's name is censored for now as it would reveal spoilers. Rosewater said it is a top-down space opera set.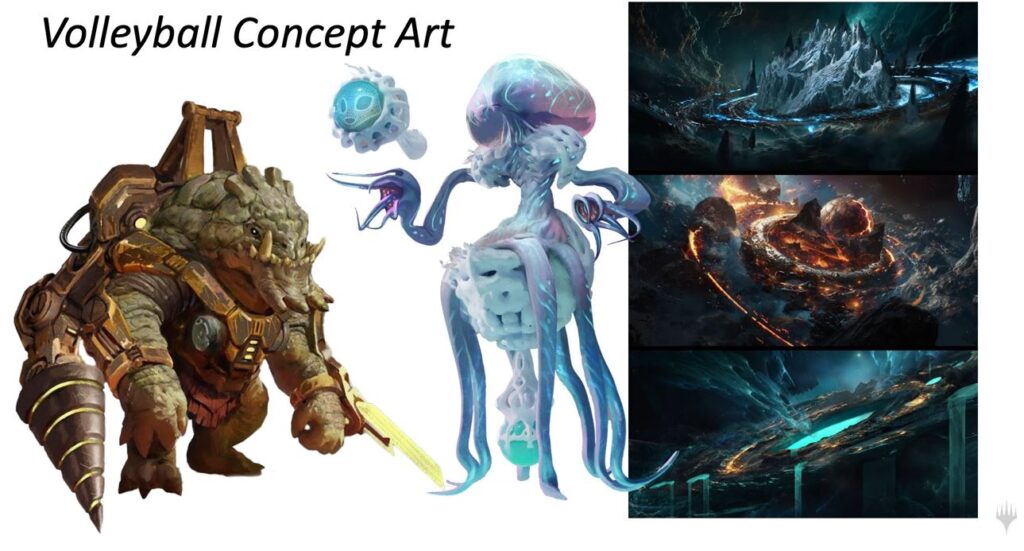 Wrestling is a return to Lorwyn while Yachting is a return to Arcavios, the home of Strixhaven.
Ziplining, similar to War of the Spark or March of the Machine, is a capstone event se and will feature the finale of the storyline. No other details were revealed.