Wizards of the Coast (WotC) has revealed the rewards for Japan's Planeswalker Friendly Match program and Friday Night Magic (FNM) including new promos, playmats, and more.
According to WotC Japan, the Planeswalker Friendly Match series will begin in September and support Magic's Standard format. WPN Premium locations across the region will be able to host these events with new promo versions of Liliana of the Veil (illustrated by Yuichi Murakami) and Braids, Arisen Nightmare (illustrated by Daisuke Tatsuma). A foil Phyrexian Rager will also be included as a participation prize.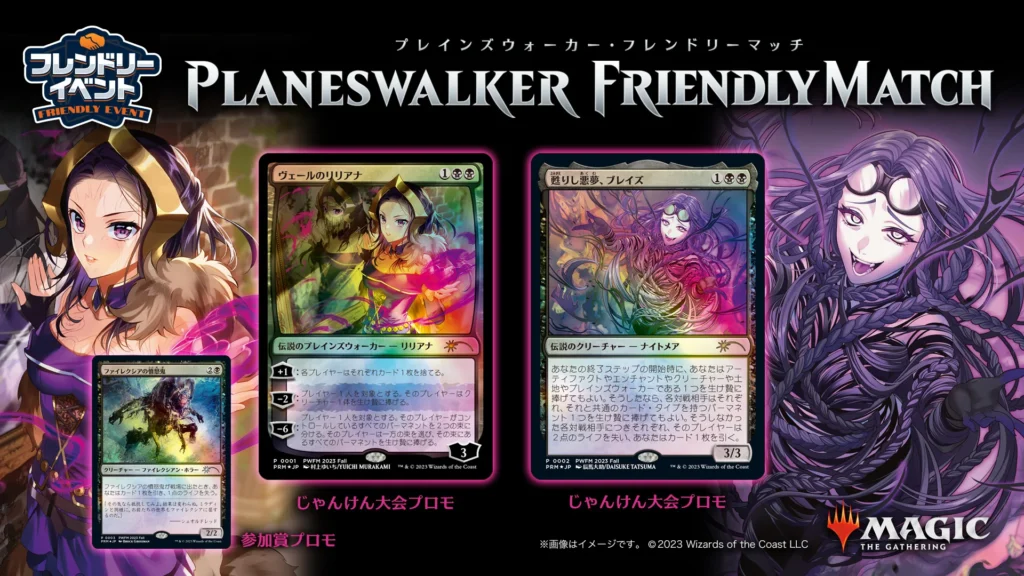 Players will also have plenty of opportunities to earn exclusive promos at Standard FNM events running September through December. These promos are based on crossovers with Duel Masters and will rotate weekly throughout the season.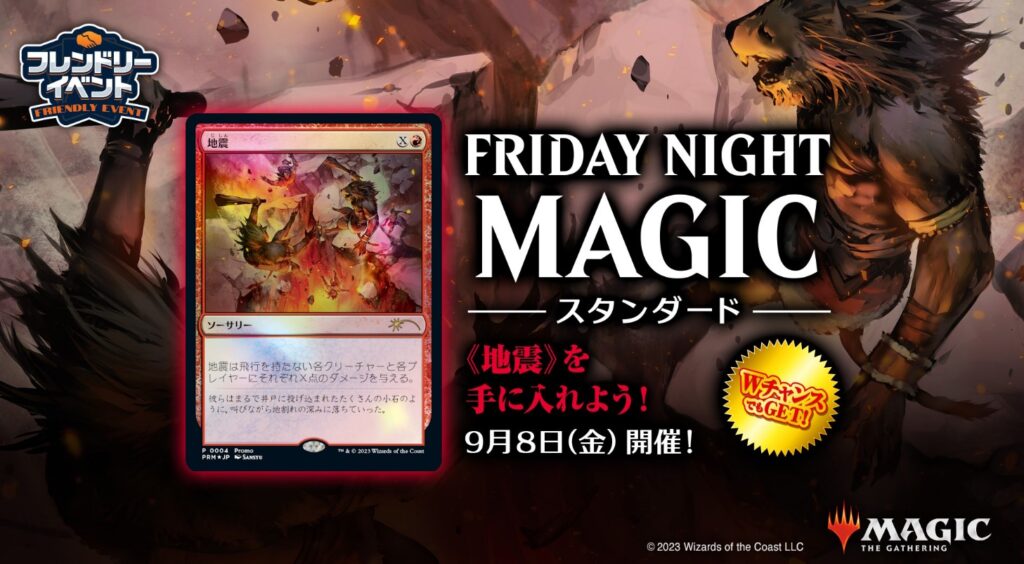 Earthquake: September 8th / October 6th / November 3rd / December 1st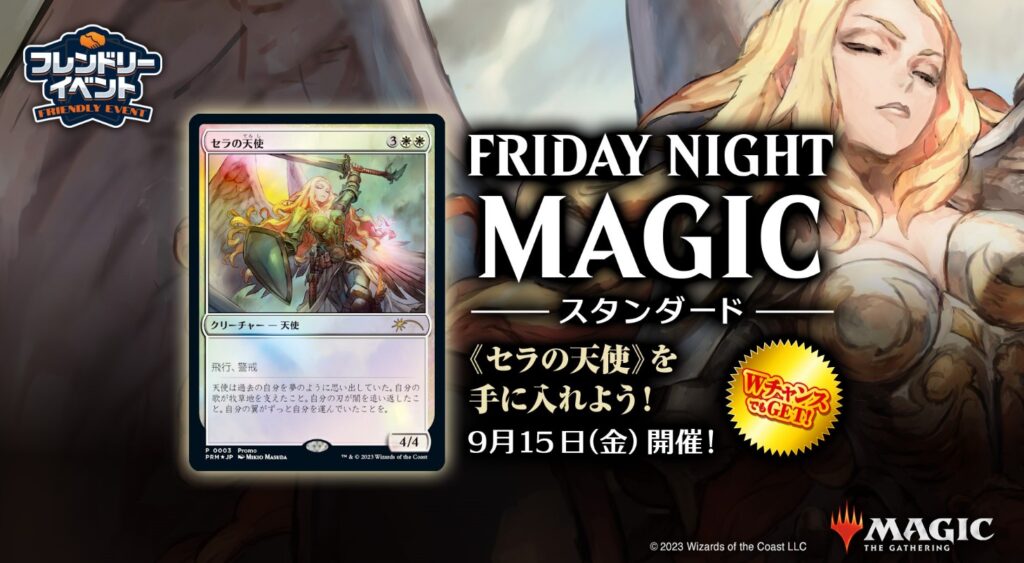 Serra Angel: September 15th / October 13th / November 10th / December 8th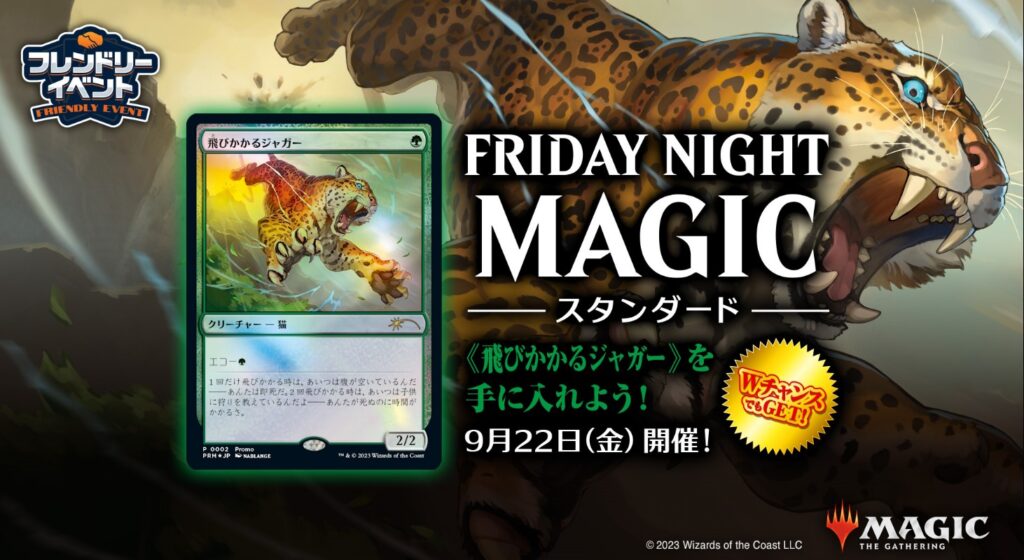 Pouncing Jaguar: September 22nd / October 20th / November 17th / December 15th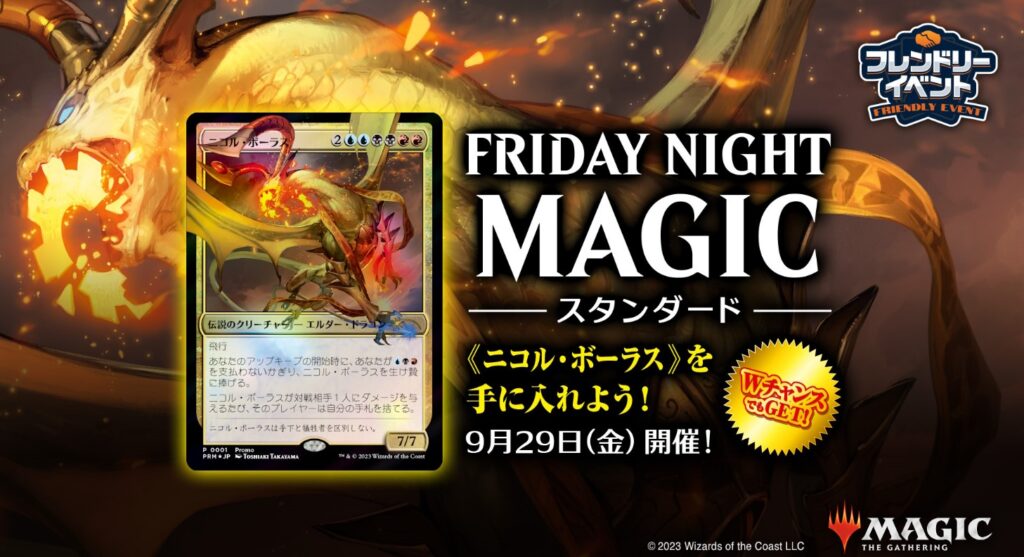 Nicol Bolas: September 29th / October 27th / November 24th / December 22nd
Other rewards up for grabs include a playmat and sleeves featuring the Spectral Sailor art from Jumpstart 2022, illustrated by Fuzichoco. These will be available during Japan's "Silver Week", a string of consecutive holidays in September.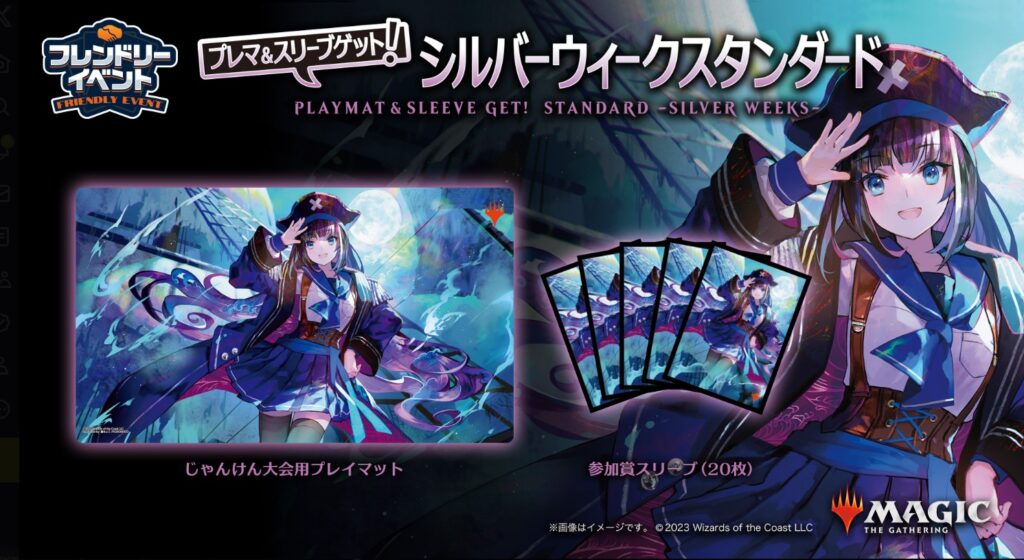 Lastly, dedicated players can earn fun chibi-style stickers featuring various characters from Wilds of Eldraine, illustrated by Usagimen. Participants can earn a new sticker each week, with more characters being revealed toward the end of preview season.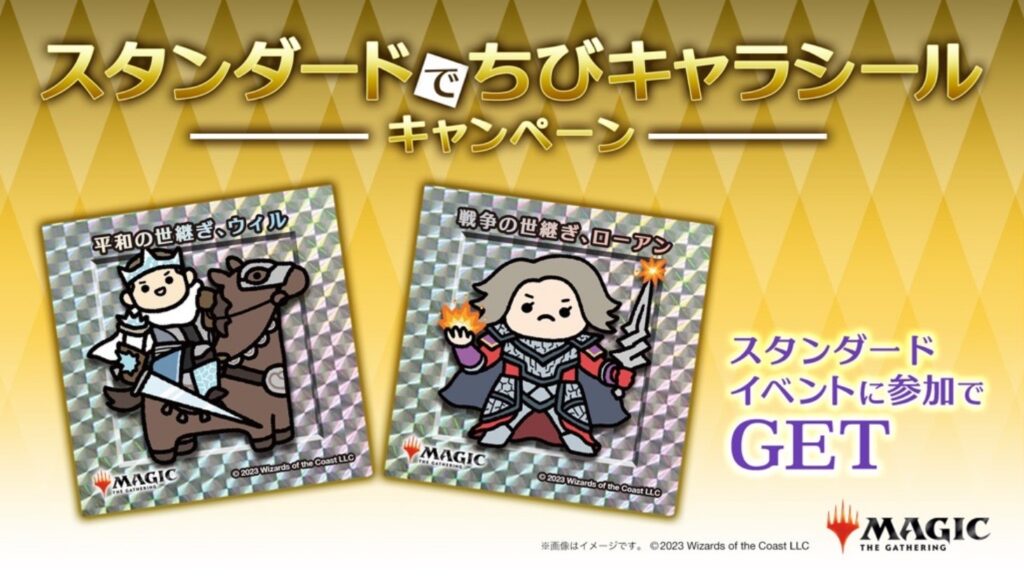 Read the original article from WotC Japan.