Four more borderless full-art Slivers showed up in Secret Lair drops as the bonus card, bringing the total that we've seen to six.
The first one posted to the Magic TCG Subreddit was Horned Sliver on July 5 and the second was Two-Headed Sliver on July 18. Four more popped up today, ranging from Slivers from the first batch in Tempest to one recently printed in Modern Horizons.
Check out Brood Sliver (Legions), Tempered Sliver (Modern Horizons), Ward Sliver (Legions), and Winged Sliver (Tempest).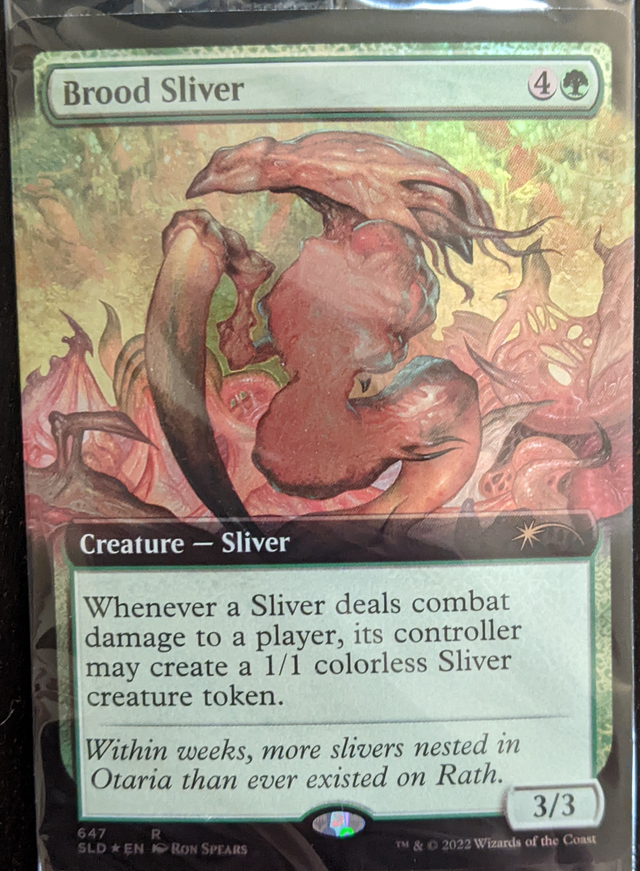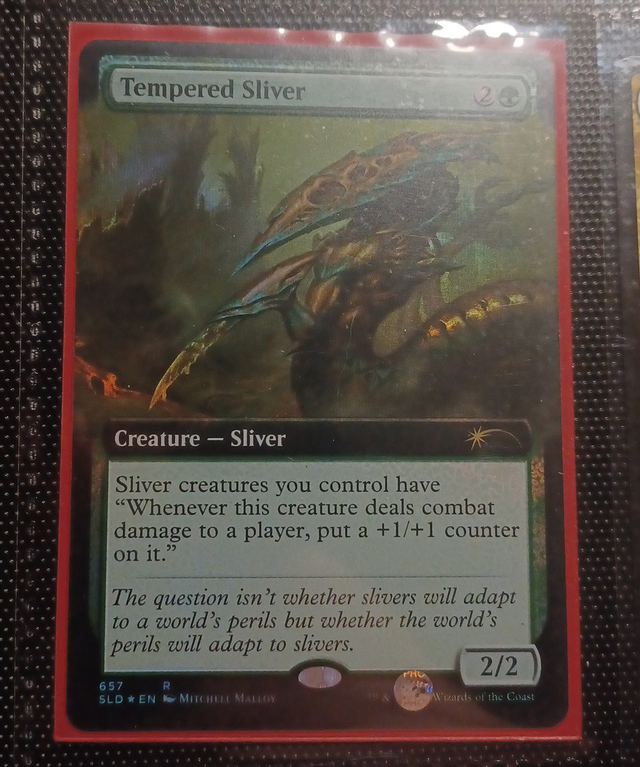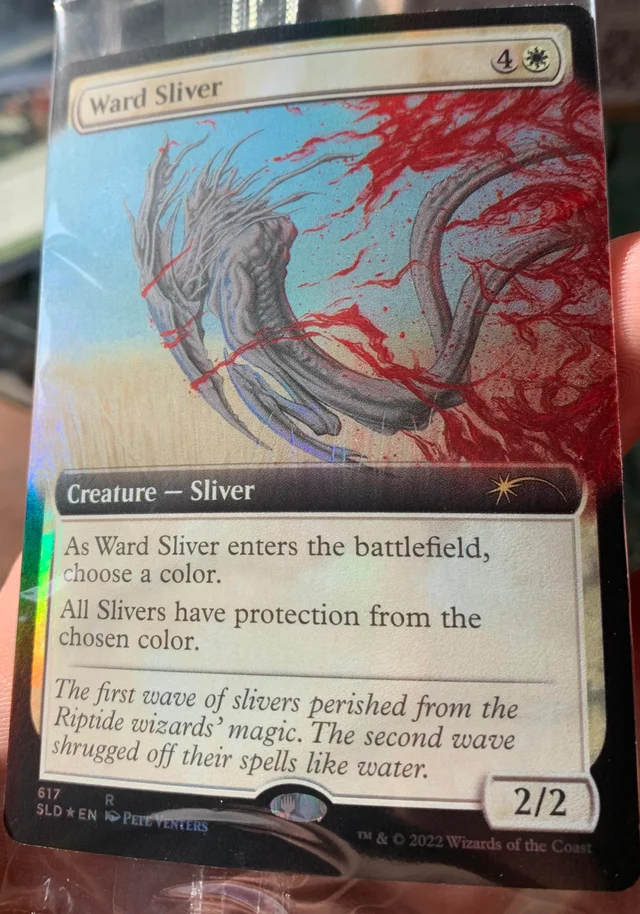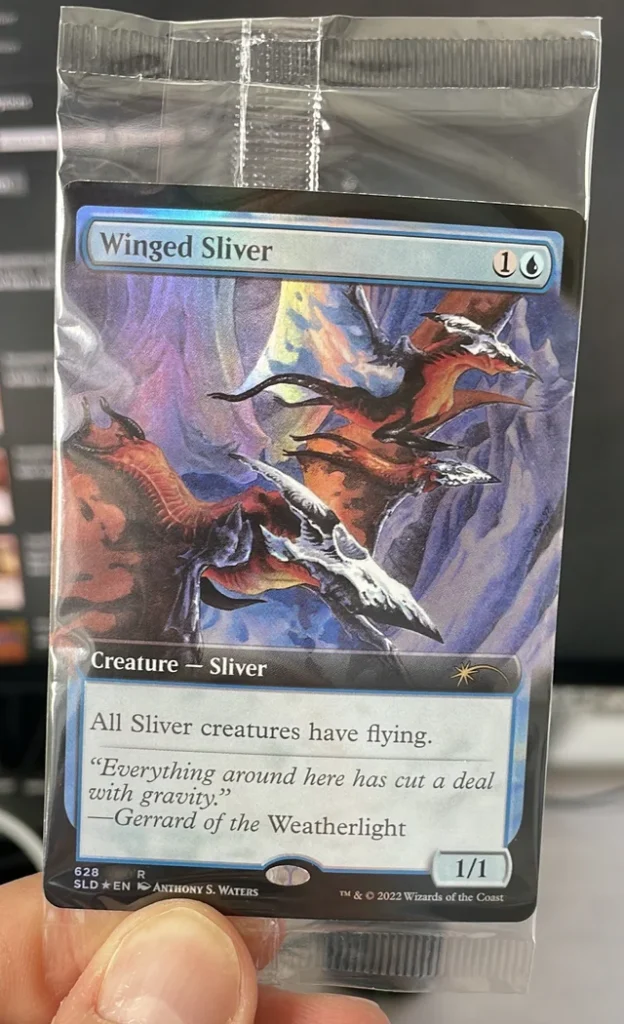 The Tempered Sliver was opened in a Showcase: Neon Dynasty Neon Ink Secret Lair drop and the Winged Sliver came from a Shades Not Included drop. It is unclear which drops the other two Slivers came from. The collector numbers have ranged from 617 through 657, so we still don't know how many borderless full-art Slivers could be coming.
What do you think of the latest batch of Slivers? How many do you think there will be? Could this hint at the return of Slivers in Dominaria United? Let us know what you think in the comments over on Facebook and Twitter.