A new alternate art version of Persistent Petitioners was opened in a Secret Lair drop, marking the sixth variant of the fan-favorite common from Ravnica Allegiance.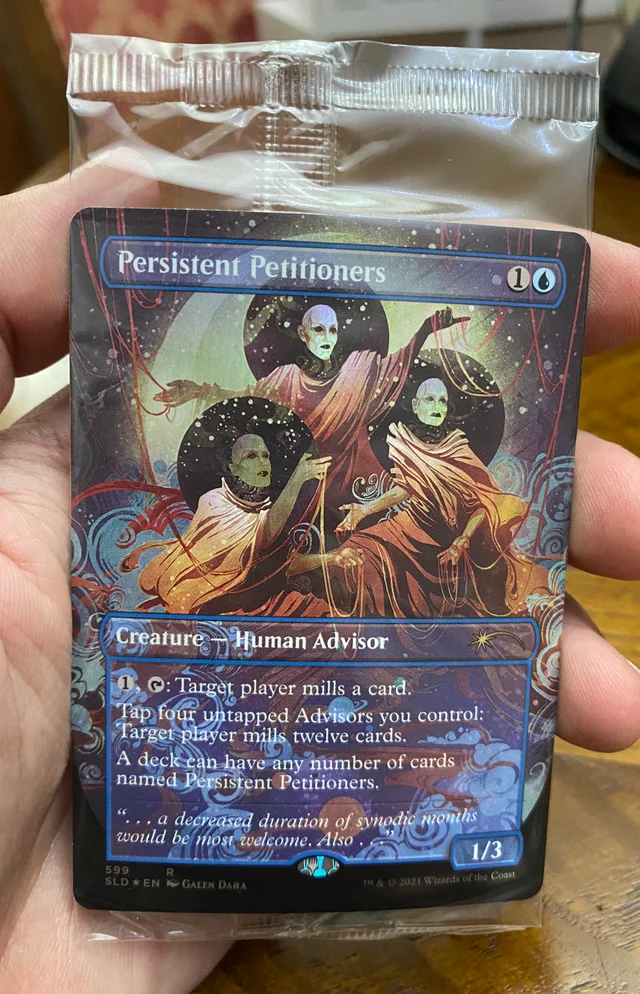 Reddit user melopasopipa posted the image to the r/MagicTCG subreddit, claiming to have opened the new version as the bonus card in the foil Shades Not Included Secret Lair drop. This take on the 1/3 Human Advisor has art by Galen Dara. The card has gained popularity as one of the few cards that breaks the rule of only having four copies of a card in a deck.
Other variants of Persistent Petitioners fetch a pretty penny, ranging from $80-$400. The version below, featuring art by Brandi Milne, is the most sought after variant. Milne illustrated the cards in the Valentines Day 2021 Secret Lair drop.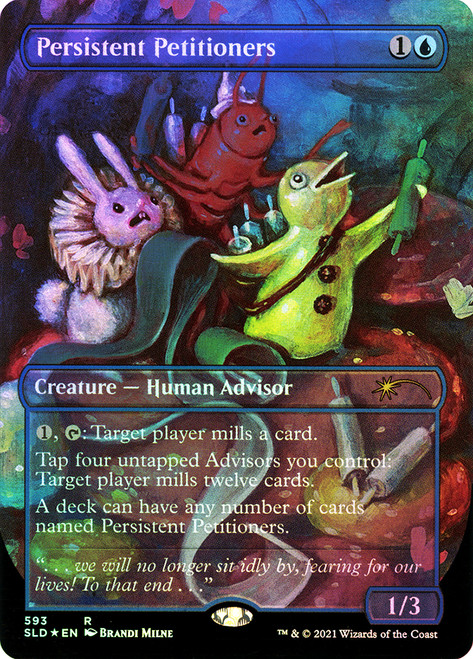 What do you think of this version of Persistent Petitioners? How many more variants could be out there of this loved card? Let us know what you think in the comments over on Facebook and Twitter.