A second full-art foil Sliver has been found in the Shades Not Included Secret Lair drop as the bonus card.
Twitter user TheGcsmith made a post showing off the extra cards in two Secret Lair drops — one being the already seen full-art foil Horned Sliver and the other a full-art foil Two-Headed Sliver.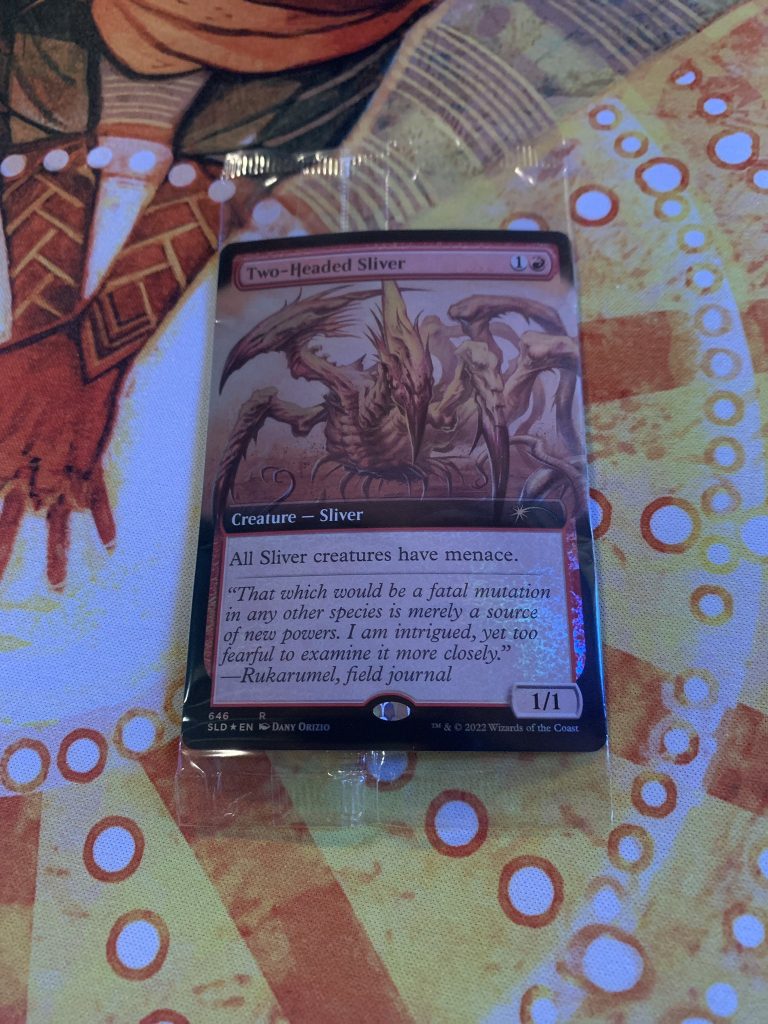 The Horned Sliver garnered plenty of hype due to it being the only reprint of the card originally from Tempest and the first foil version ever, but Two-Headed Sliver has been reprinted and has appeared in foil twice already. With both Slivers showing up in the Shades Not Included Secret Lair drop, now we have to wonder how many more Slivers will be discovered as players open their Secret Lair drops.
What do you think of this bonus card? How many more Slivers do you think we'll see show up in drops? Let us know what you think in the comments over on Facebook and Twitter.