Wilds of Eldraine is the 97th Magic: The Gathering expansion. This Standard-legal set brings players back to a war-torn Eldraine, reeling from the Phyrexian incursion. This article will be updated with new information leading up to the set's release, so be sure to bookmark and check back frequently!
Important Dates
First Look: July 28
Debut and Previews Begin: August 15
Digital Launch on MTG Arena: September 5
Prerelease Events: September 1–7
Digital release: September 5, 2023
Global Tabletop Release: September 8, 2023
Set Symbol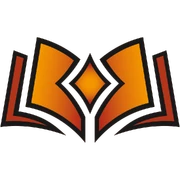 Product Details
Draft and Set Boosters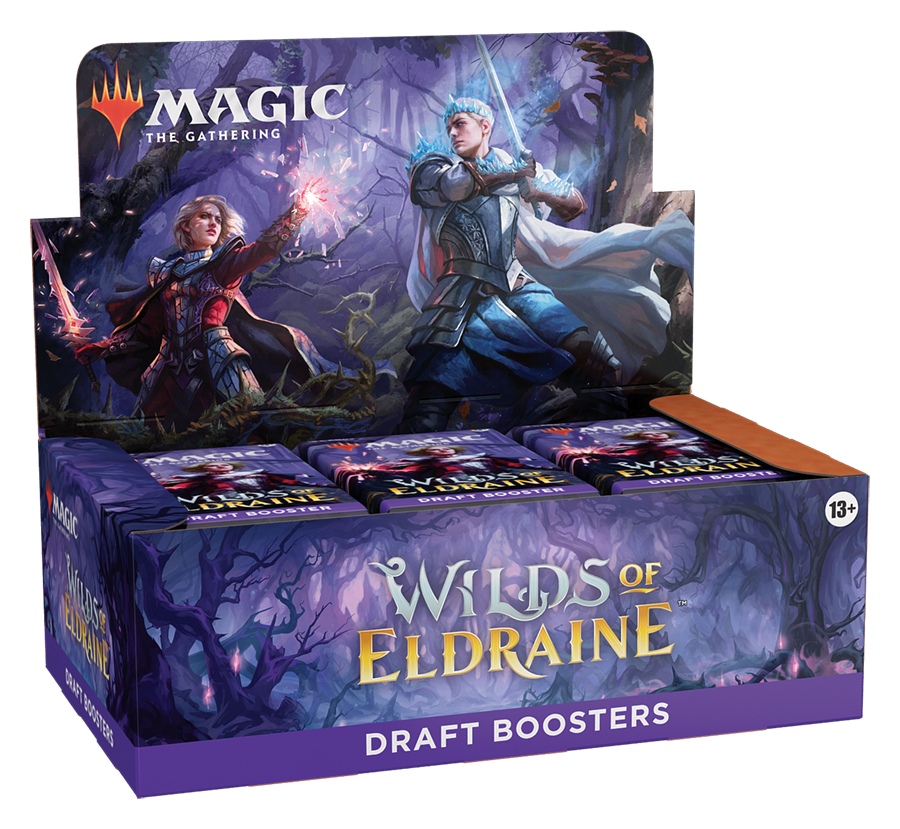 15 Magic: The Gathering cards per booster
36 Boosters per box
1 card of rarity Rare or higher in every pack
3-4 Uncommon cards
9 Common cards
1 Land card (Full-Art Land in 33% of boosters)
At least 1 special Borderless card of rarity Uncommon or higher
1 Traditional Foil card replaces a Common in 33% of boosters
Prerelease Pack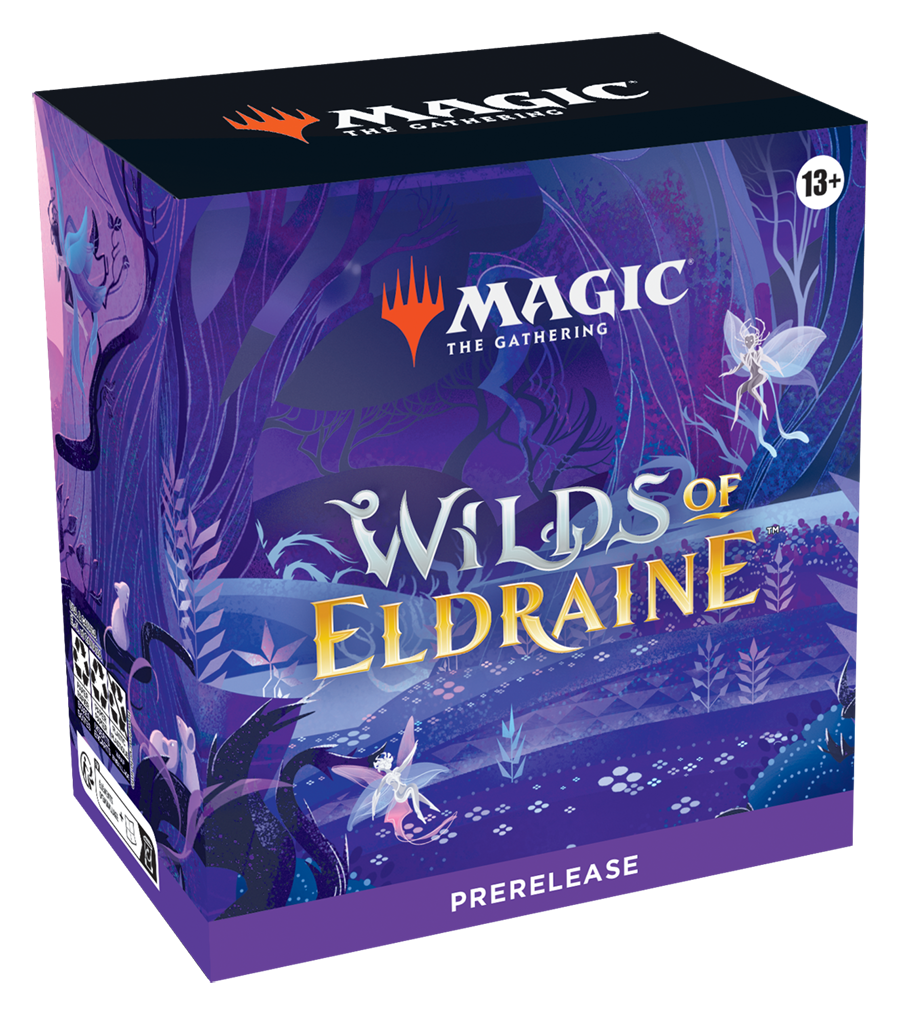 6 Wilds of Eldraine Draft Boosters; each Draft Booster contains 15 Magic cards
1 foil, year-stamped Rare or Mythic Rare
1 Magic: The Gathering Arena code card (only available in select regions)
2 token cards
1 deck box
1 Spindown die
Bundle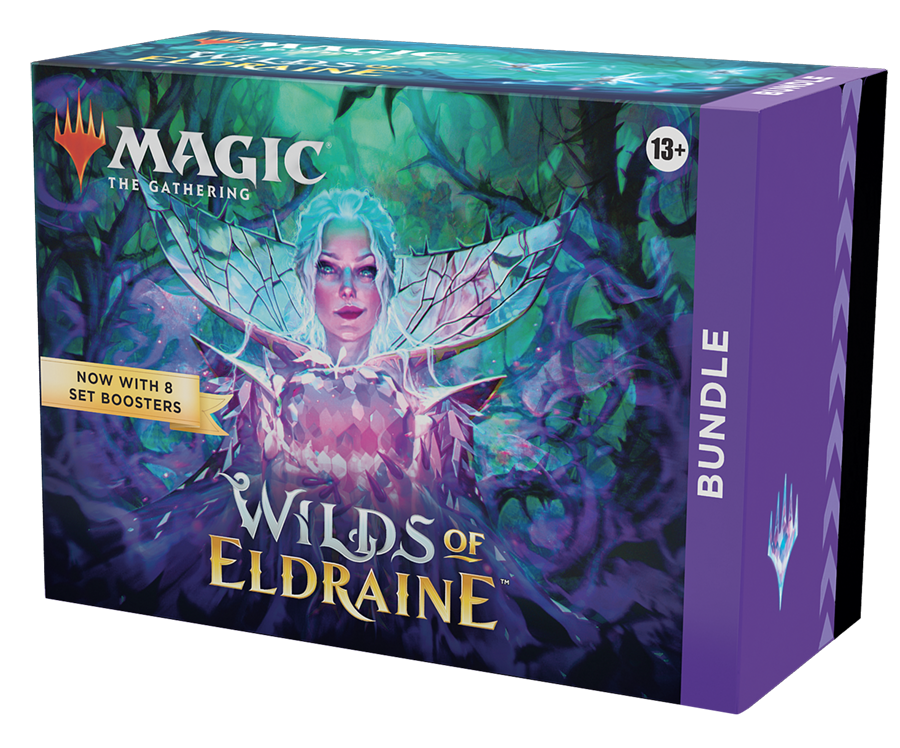 8 Wilds of Eldraine Set Boosters; each Set Booster contains 12 Magic: The Gathering cards
1 Traditional Foil alt-art promo card
40 basic lands (20 Traditional Foil + 20 nonfoil)
1 Spindown life counter
1 card storage box
2 reference cards
Collector Boosters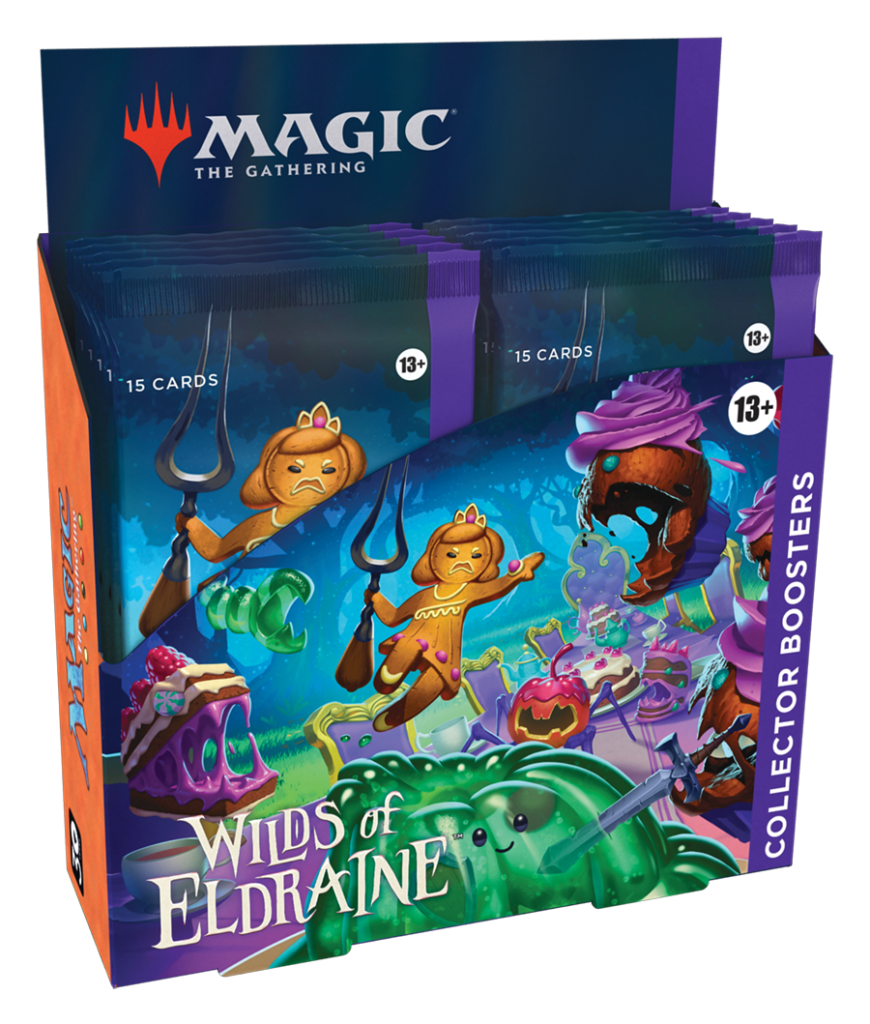 12 Wilds of Eldraine Collector Boosters
15 Magic: The Gathering cards
5 cards of rarity Rare or higher in every pack
5 Uncommon cards
4 Common cards
1 Full-Art Land
10-12 Traditional Foil cards in every pack
At least 3 special Borderless cards per booster
1 Traditional Foil double-sided token
Commander Decks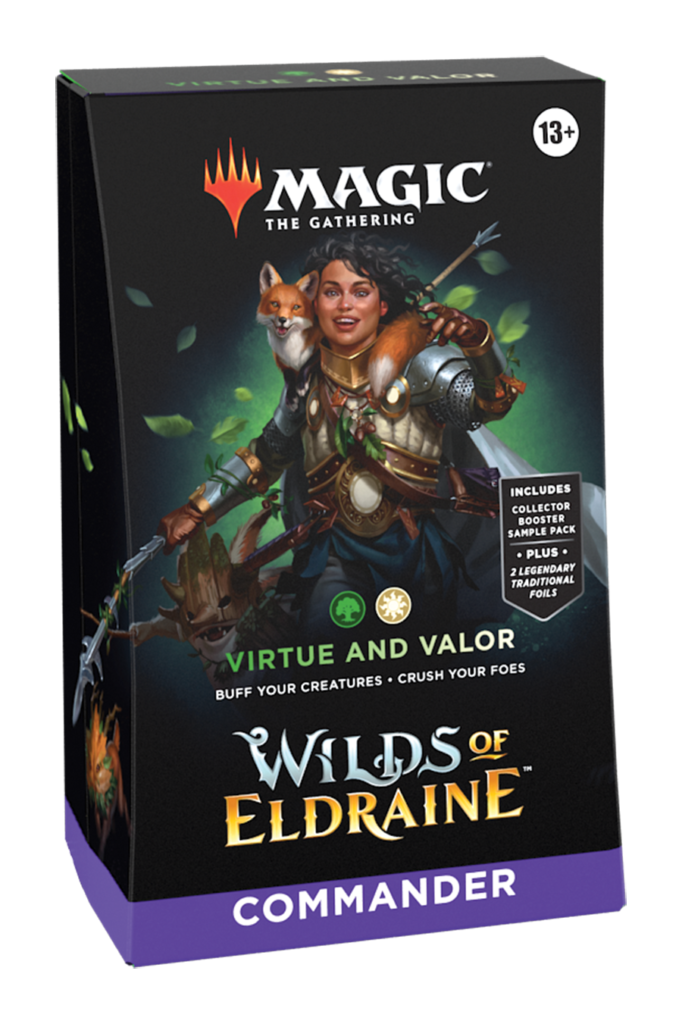 Wilds of Eldraine is scheduled to release on September 8, 2023.