Lorcana's Instagram, Twitter, and Facebook accounts were busy this week, hosting a series of polls on what type of card players wanted to see unveiled next, with the options being Hero, Villain, or Ally. Lucky for us, three new cards – split between each account – were revealed. Check out Scar, Aladdin, and The Wardrobe!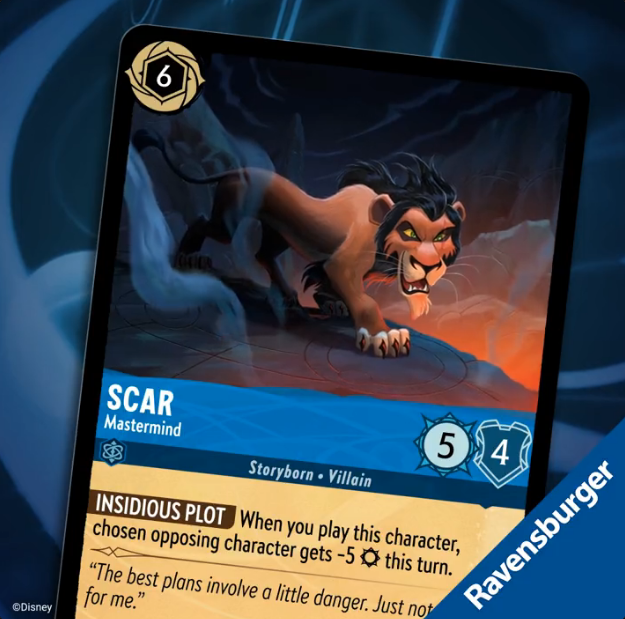 The infamous villain from The Lion King, Scar is aligned with sapphire ink and appears to cost six resources to play and has five attack and four defense. When you play Scar, his Insidious Plot ability activates and reduces an opposing character's attack stat by five.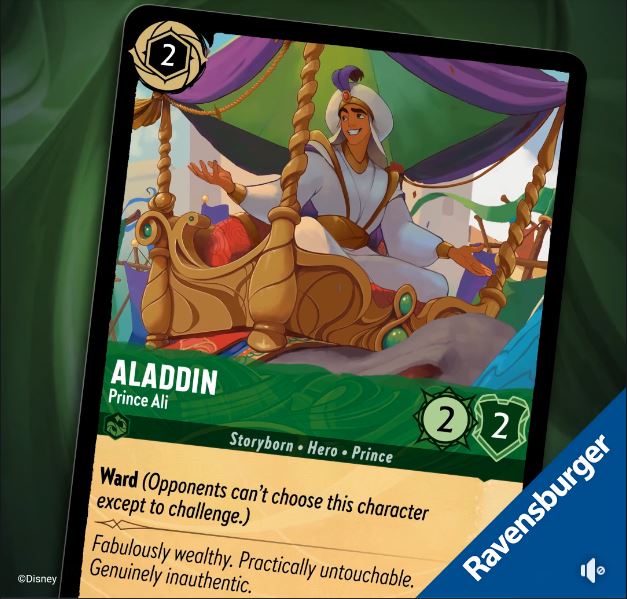 A hero who needs no introduction, Aladdin is aligned with emerald ink and costs two resources to play. Aladdin has classic Grizzly Bear stats (2/2 for 2), but also comes equipped with the ward ability, which prevents opponent's from choosing him for anything other than a challenge.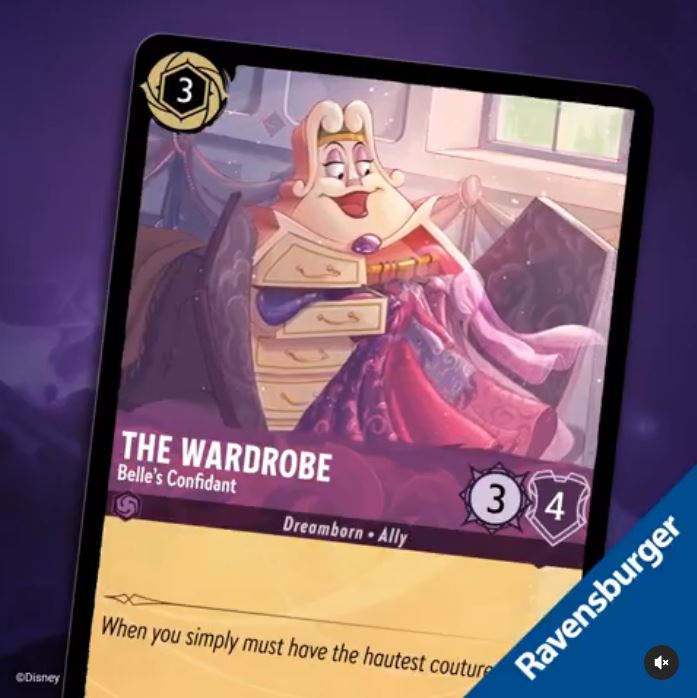 Lastly, we have The Wardrobe from Beauty and the Beast. A vanilla card (meaning it has no abilities), this Dreamborn Ally is amethyst aligned and brings three attack and four defense to the table for three resources.
While these three cards don't provide any additional hints toward Lorcana's gameplay, the wait is almost over, as the full mechanics reveal is coming this spring, followed by The First Chapter's release this August.
If you're just now learning about Lorcana, be sure to read our comprehensive articles below, detailing the game's product lineup, early mechanic information, deckbuilding, and more.