Disney's upcoming trading card game (TCG), Lorcana, has shared a series of exciting new details, including an official release date, new artwork, starter deck details, and more.
Release Timeline
August 3-6, 2023 – Select products available for Gen Con attendees
August 18, 2023 – Local game store (LGS) launch
September 1, 2023 – Retail launch
The First Chapter Details
Lorcana's first set – The First Chapter – will have over 200 playable cards, available in English, French, and German languages. These cards can be collected through booster packs, starter decks, bundles, and more. You can view a breakdown of the revealed products below.
Products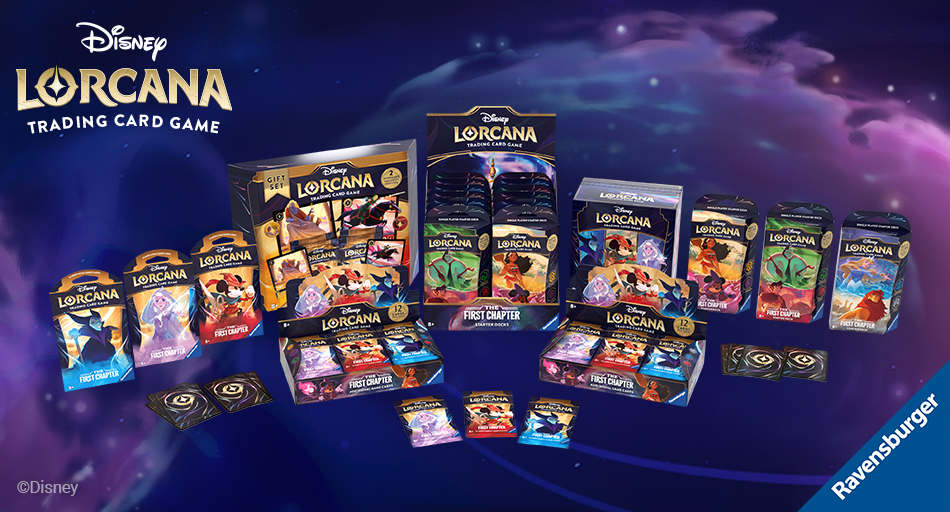 Booster Packs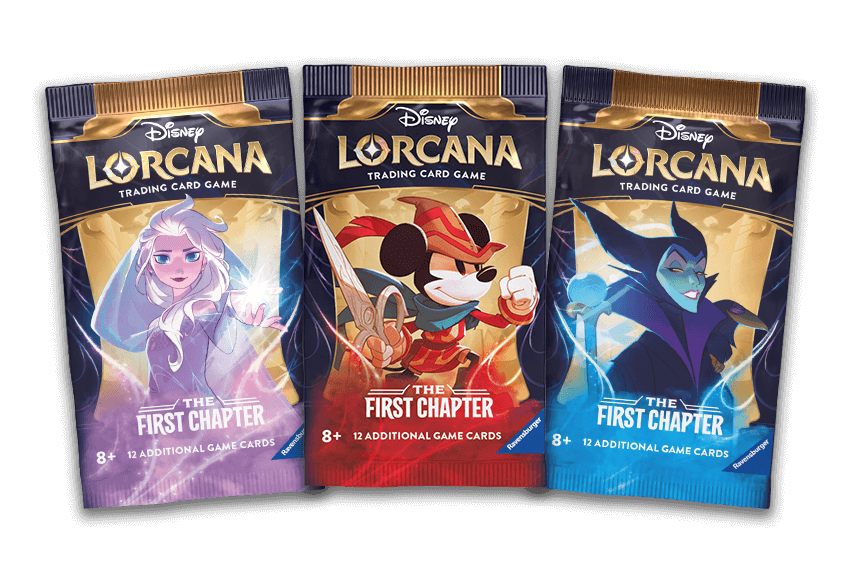 Each Lorcana booster pack will include the following:
Twelve (12) total cards

6 common cards
3 uncommon cards
2 rare, super rare, or legendary cards
1 foil card
Starter Decks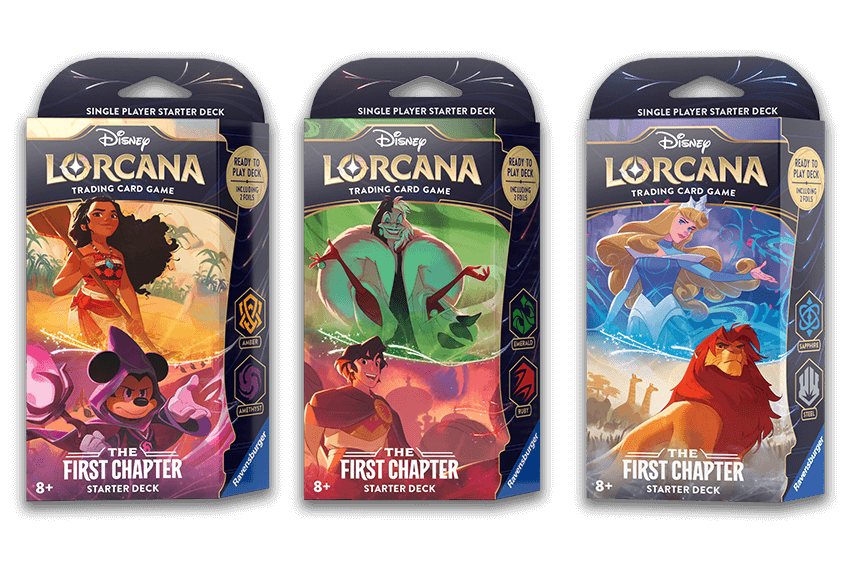 Three unique Starter Decks
Each 60 card deck will feature two ink combinations.

Amber and Amethyst – Sorcerer Mickey x Moana
Emerald and Ruby – Cruella x Aladdin
Steel and Sapphire – Princess Aurora x Simba

Each starter deck comes with one (1) booster pack
Each starter deck comes with foil versions of the two face cards
Eleven (11) game tokens
Illumineer's Trove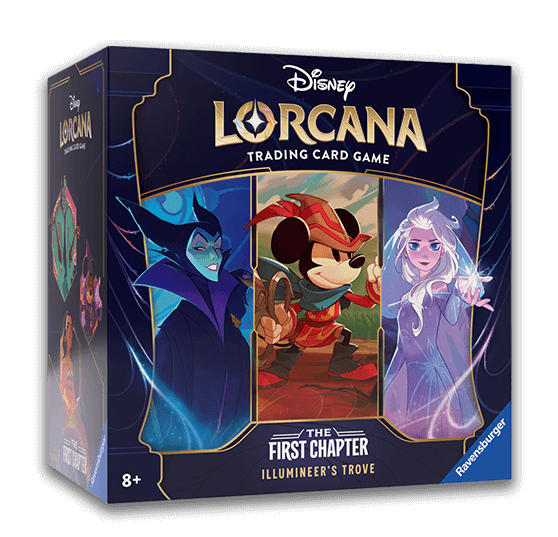 The Illumineer's Trove is a collectible bundle which will include:
Eight (8) booster packs
Two (2) deck boxes
A player's guide,
A Themed storage box
Fifteen (15) Game tokens
Mulan and Hades Gift Set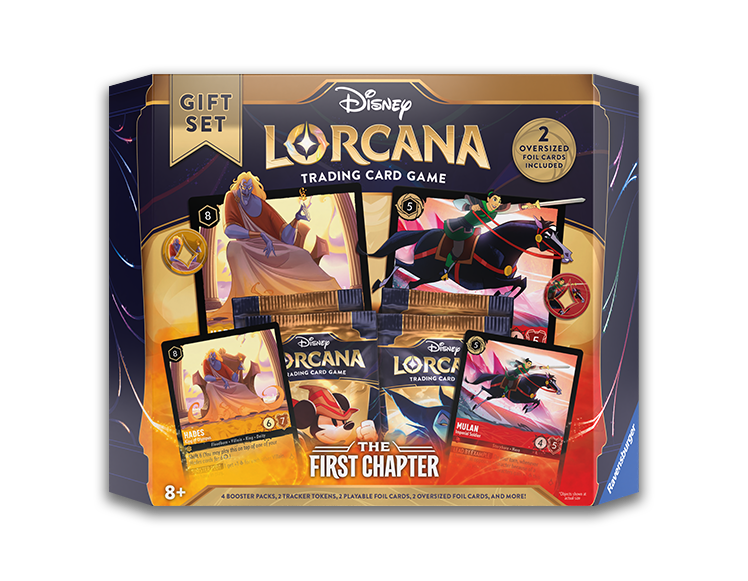 Featuring Mulan – Imperial Soldier and Hades – King of Olympus, the Gift Set will include:
Four (4) booster packs
Two (2) foil game cards
Two (2) oversized foil cards
Thirty-four (34) Game tokens
Additional Accessories
Card Sleeves

Matte finish, 65-count
First sleeves will feature art of Captain Hook, Elsa, and Mickey Mouse

Deckboxes

Deckboxes will hold 80 cards and will feature Captain Hook, Elsa, and Mickey Mouse

Portfolios

Space for 64 regular cards plus eight oversized cards
Featured artwork will be Stitch and The Queen

Playmats

Featured artwork will be Maleficent, Maui, and Mickey Mouse
New Artwork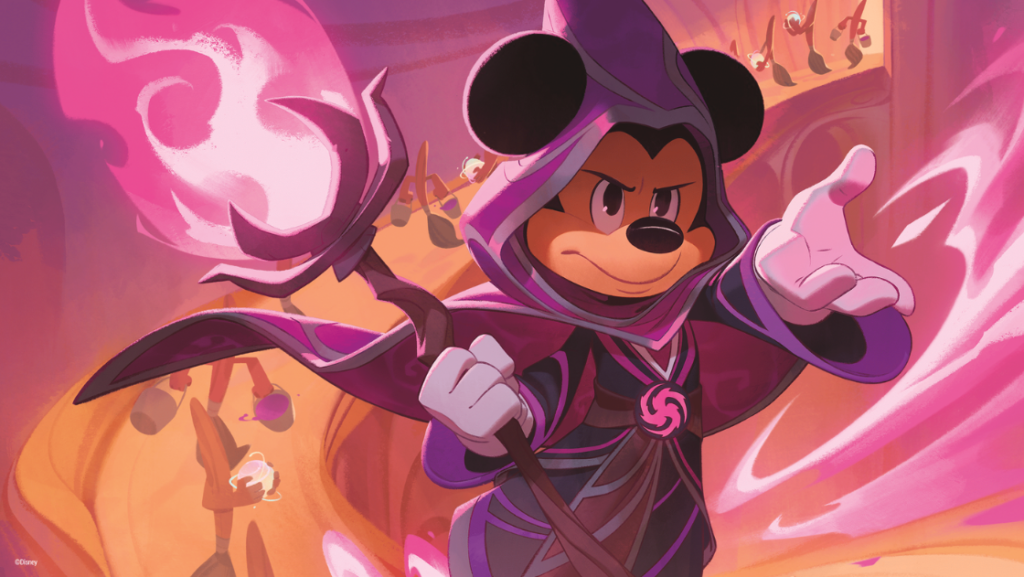 Sorcerer Mickey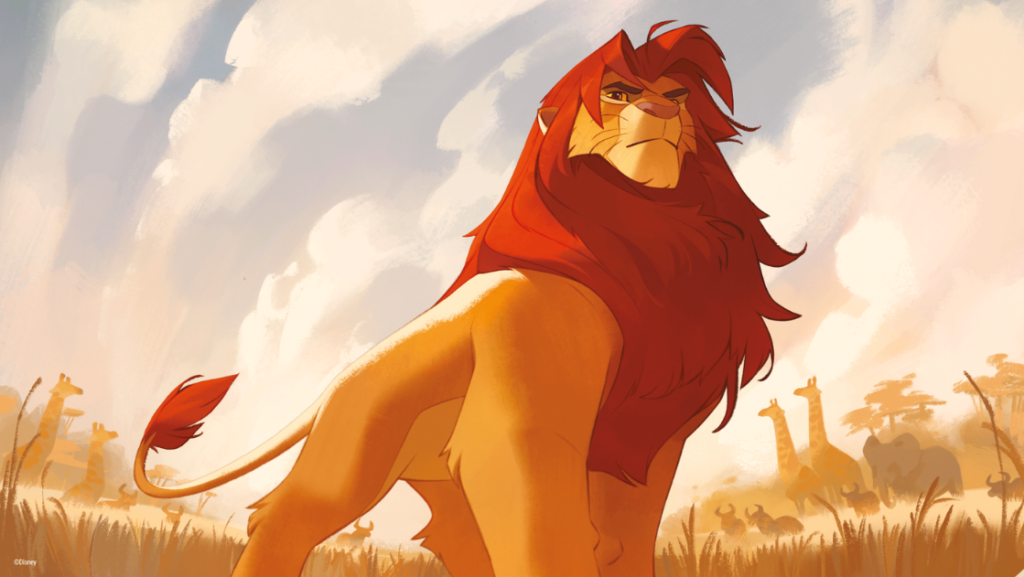 Simba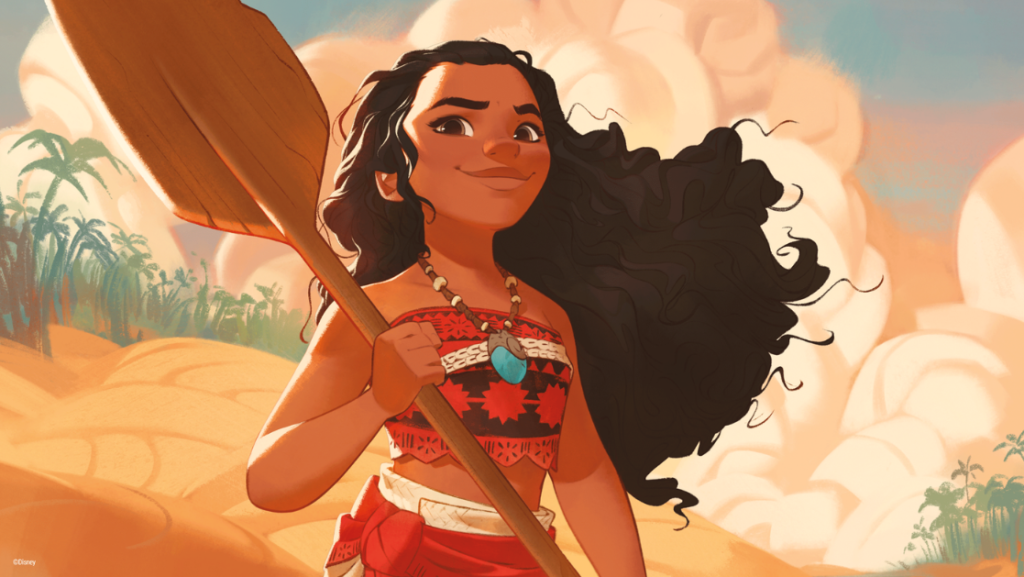 Moana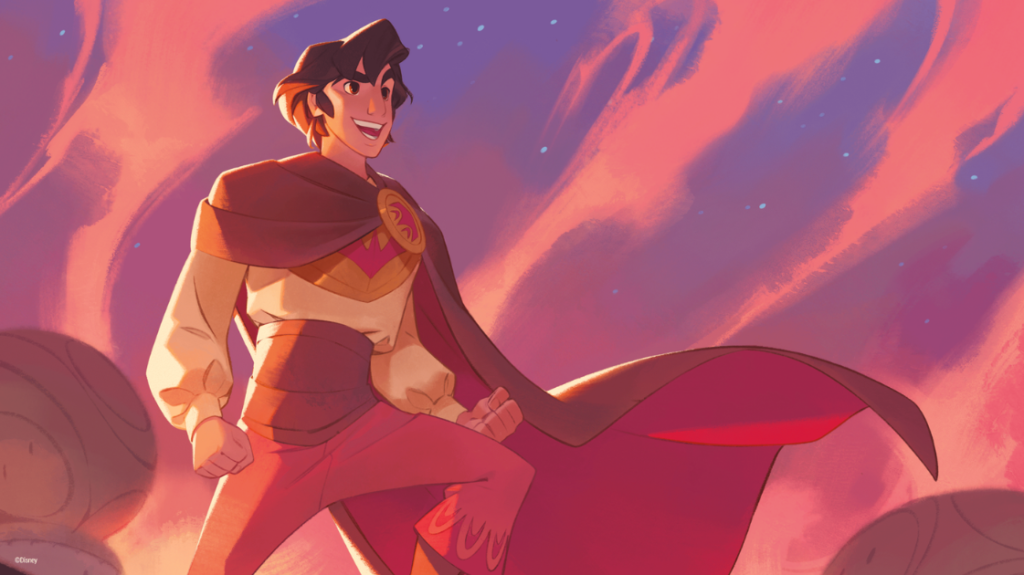 Aladdin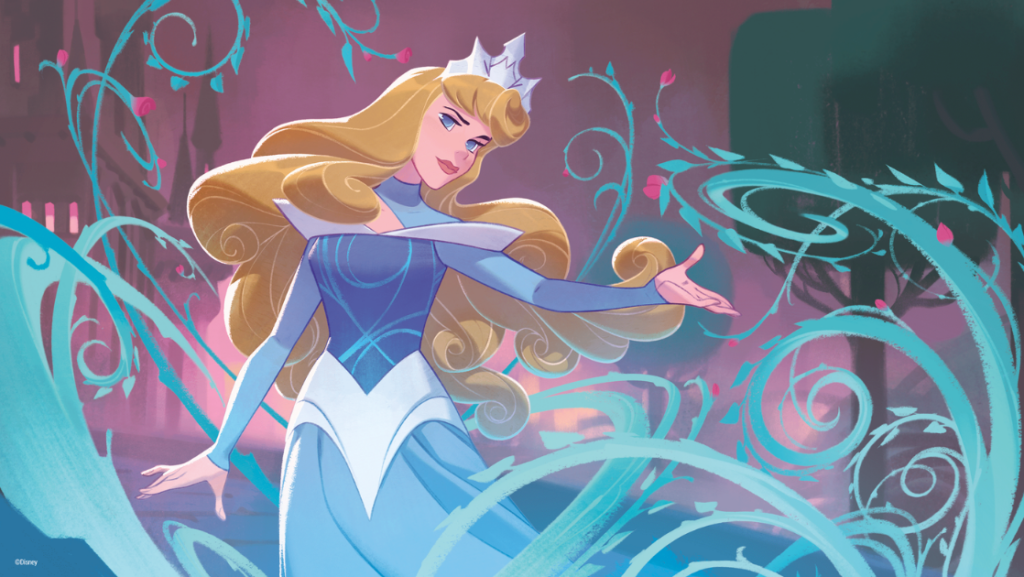 Princess Aurora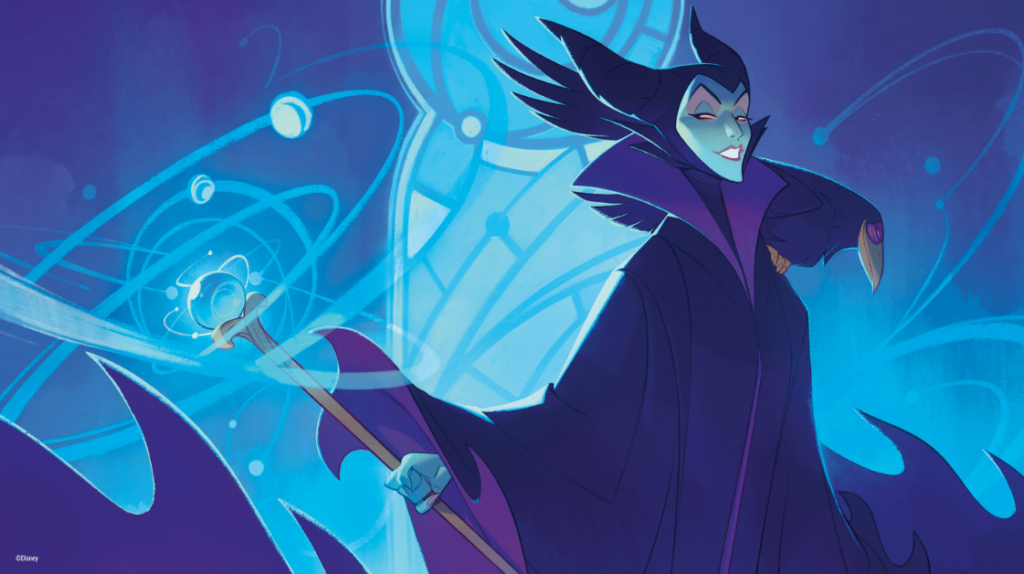 Maleficent
Catch Up
While we await Lorcana's official gameplay reveal this spring, be sure to check out the already previewed cards, and study up with our article detailing deckbuilding, mechanics speculation, ink alignments, and more below.
Read the original article from IGN.