The release of Disney's new trading card game (TCG), Lorcana, is coming up fast! Check out the first Merlin card to be revealed from The First Chapter — Merlin, Self-Appointed Mentor!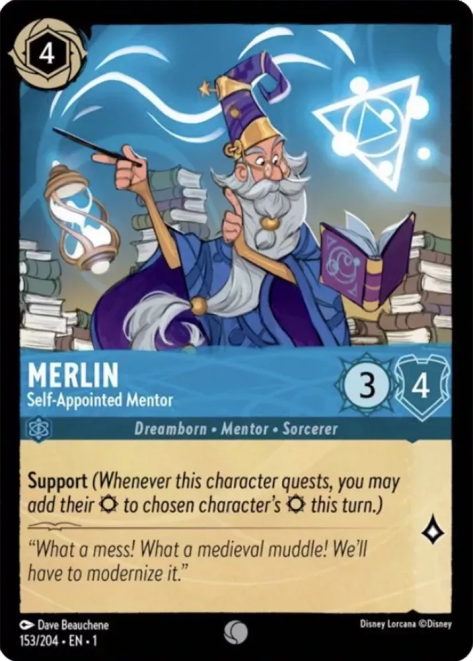 Merlin – Self-Appointed Mentor is a four-cost 3/4 that is aligned with sapphire ink. It has a decent stat line and a strong support ability that allows Merlin to add his strength to another character whenever he quests. Being able to quest with Merlin and then challenge larger threats with your supported character makes for a strong turn, especially when enabled by a common-rarity card.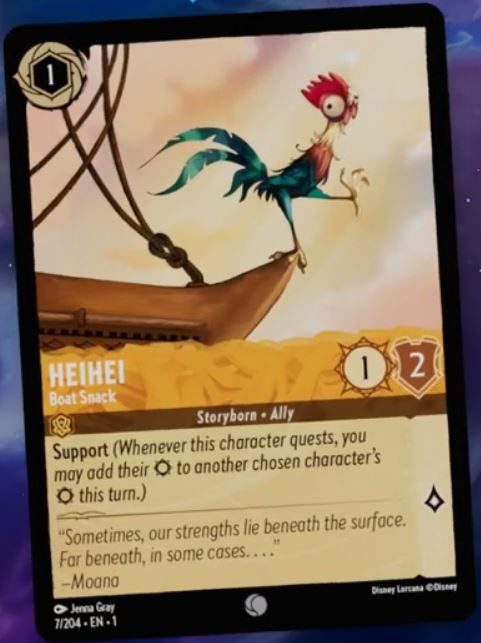 It's also worth noting that other cards with the support ability (like HeiHei above) state that the target must be another chosen character (meaning the supporter cannot select itself), however Merlin does not specify. While this is likely a misprint, it's worth keeping an eye on!
Lorcana's The First Chapter is scheduled to release on August 18 in local game stores and September 1 for mass-market retail.
If you're just now learning about Lorcana, be sure to read our comprehensive articles below, detailing how to play, the game's product lineup, deckbuilding, and more.