Today, I offer a history lesson.
We can learn so much from studying those that have succeeded at what we want to do. To me, the following names are the absolute best that ever played. I based this list on a variety of factors, including:
Dominance
This is most closely linked with Player of the Year standing, but also how dominant a player is or was in their prime.
Pro Tour Top 8s and Wins
Wins count double, Teams count as 3/4ths and Grand Prix only serve as a tie breaker.
Personal Experience
My personal experiences playing with the player (this includes how good they are today).
Lists like this are always difficult when you move away from strictly objective factors such as dollars won or Pro Tour Top 8s. However, I think it is a more accurate, more interesting list.
This list was very difficult to make, and many of the greatest of all time were unfortunately left off of this list due to space constraints. Mike Long? Mike Turian? Masashi Oiso? Tomi Hovi? Nicolai Herzog? Scott Johns? Where do you draw the line?
As I said, I based this list on Dominance, Pro Tour Finishes, and my personal experience with the player.
Honorable mentions go to:
Guillaume Wafo-Tapa
Let's begin with the current best player in the world. While Wafo-Tapa's run has only just begun, he has catapulted himself from premier deck builder to premier Constructed player to premier player period. Wafo-Tapa has been helping define the metagame for years now, but his first big tournament success came in Yokohama, Japan, last April, where he defeated Mark Herberholz on his way to a Pro Tour win.
Making Top 8 at a Limited PT last month in Malaysia is what finally put Wafo-Tapa over the top. Much like when Kenji Tsumura finally crossed over and achieved success at a Limited Pro Tour, this finish cements Wafo-Tapa as the total package.
He is one of the top deck builders in the world, masterminding 50% of all Blue decks built in the last two years. He is a Constructed master, currently rivaled only by Herberholz, Kenji, and Cheon. Now he has proven that he can learn Limited formats too.
He's probably the favorite to win Player of the Year this year, I predict another Top 8 this season for Guillaume Wafo-Tapa, though he has a long way to go to prove he deserves a spot on this list.
Olivier Ruel
Between his five Pro Tour Top 8s and record 21 Grand Prix Top 8s, Olivier will go down in history without question. I predict he will steadily move up this list as his career continues. I actually regret not putting him on the list, and would have gladly if I had weighted Grand Prix tournaments heavier.
Oli is an ambassador for the game, and one of the few players that is truly fully dedicated to the Pro Magic lifestyle.
Olivier has had disputes regarding various allegations, but has fortunately left his cloudy past behind him.
One of the best active players in the world, watch for Olivier in the year to come. He should probably be on the Top 10 list, but I guess I haven't had the pleasure of playing with him as much as most of the others listed here.
Now let's move onto the list proper. In reverse order: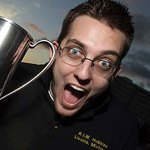 10. Mark Herberholz
Heezy is the most talented player in America, next to Jonny Magic. Mark is a savant.
Four Pro Tour Top 8s including a win in Hawaii has made the beginning of his career breathtaking, but the man is only getting started. Mark is a lock to Top 8 every year, and will continue to be as long as he feels inclined to show up.
He is a deckbuilding genius that has enjoyed success in both Constructed (where he is best known) and Limited.
Mark is charismatic and fun, but he's a ruthless competitor. He is probably most proud of "Putting Kai into Retirement" at Pro Tour: Philadelphia in 2005, Jedi Mind Tricking the most successful player in Magic History.
Mark's fire for the game comes and goes, but it cannot be forgotten that he makes Top 8 at half of the tournaments he prepares for. He has taught me much in my return, and I am eternally grateful for my opportunities to work with him. He is one of the greatest in the world, and he's building a legacy that will be remembered as one of the greatest of all time by the time he is done.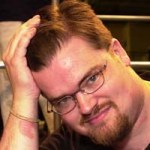 9. Darwin Kastle
I had a lot of trouble deciding where to put Darwin on this list. Darwin made Top 8 at the second ever Pro Tour, back in early 96. Seven years later, Darwin obtained his absolutely incredible eighth Pro Tour Top 8.
They say anyone who can average a PT Top 8 a year during active play is Hall of Fame material. Darwin did better than that for seven years straight!
With an impressive Grand Prix resume to add to one of the greatest careers on paper of any mage ever, one is left wondering why Darwin is not placed higher. Equally interesting is some historians' desire to leave Darwin off the list entirely. I shared my list with a few old school players who are well versed in Magic History, and no name caused as much controversy as Darwin.
Why is this? I suspect what is holding Darwin back is the lack of any period of dominance. See, Darwin has always been a good player, but there haven't really been any eras in which he was seen as a dominating force. He has always "just" been a good player… he just happens to have one of the longest careers.
I have a lot of respect for Darwin and his love of the game. While some argue that his game was never on par with some of the all time greats, I think there is a place in the history books for the Cal Ripken of Magic. Longevity means something, and consistency for so long in a game such as this is no small feat.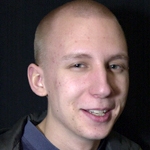 8. Olle Rade
Clocking in at number eight, we have the first Player of the Year, quite possibly the most impressive Constructed player of all time, Hall of Famer Olle Rade.
Olle has participated in something like 10 or 11 Constructed Pro Tours. He has five Top 8 finishes, including a win back in Pro Tour: Columbus, 1996. Not even Finkel and Kai can compete with Olle when it comes to consistent Top 8 finishes in Constructed play.
While a small shady cloud surrounds Olle's legacy due to allegations that his incredible history may have been tainted by cheating, I can say from experience that Olle is the real deal. The Littlest Viking was a true master with a photographic memory, an incredible intuition, and incomparable technical play.
Olle is also slightly held back on this list, as he is not a total player. He may be the greatest Constructed player of all time, but his Limited play was always downright terrible. The running joke used to be that he alternated between Top 8 and Top 16 of every Constructed Pro Tour, but would never make Day 2 of a Limited PT.
Finally, while most of the greatest of all time have required tons of work to play at their peak, such as Kai and Kenji, it should be noted that Olle is a natural player, like Finkel, in that he can pick up a deck of cards cold after years and pilot it to a Top 8.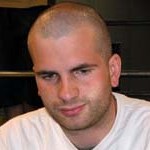 7. Dirk Baberowski
Dirk will forever be trapped in the shadow of his teammate Kai Budde, but those who have been around know that Dirk is every bit the Lou Gherig to Kai's Babe Ruth. Tied with Finkel for 3 Pro Tour wins (as well as two other Top 8 finishes), behind only his teammate Kai, Dirk did enjoy success as part of team Phoenix Foundation, but also won an individual Pro Tour among other high solo finishes.
Let it never be forgotten that Kai could never have reached his full potential if not for the help of his teammate Dirk Baberowski. Magic is not always just a one-man sport. Working with the right people goes a long way.
Despite five Top 8s, Dirk's career was abridged on account of great opportunities in other areas that took advantage of just how brilliant he is. Still, in the short time he was here, Dirk left his mark on the game, and he will always be remembered for being one of its greatest champions.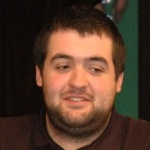 6. William Jensen
One player that was consistently ranked very highly by the experts I consulted was Baby Huey, one of the fiercest competitors to never reach their full potential.
Once upon a time, there were a few Magic Legends that were so good they could have dominated the Pro Circuit. Instead, they chose to focus their energy elsewhere, be that the foreign land that is poker, or business, or something else.
One name that consistently comes up when talking about this is Ben Stark. While Ben enjoyed modest PT success, the way his timeline actually progressed showed us that he was pretty good for a while… but then he got great. He quickly made Top 8 at a pair of Pro Tours back to back. Then he moved on to Poker, and his dedication lay there instead.
William Jensen is another of these players. Those in the know respected Jensen above just about anyone, but he chose to spend his time and energy on Poker. The difference is that in a short span of half-dedication to the game, Jensen still managed to achieve four Top 8s, including a win, as well as excellent Masters finishes.
Even without a heavy focus on the game, William Jensen accomplished more in a couple of years than almost anyone accomplishes in their entire career. If not for poker, there is reason to believe that Finkel and Kai would have a compatriot in the list of Elite Players.
One final thought on William Jensen: he has been bitten by the Magic Bug once more, and wants to get back into the game. As he's one of the most talented mages to ever sling a spell, I have no doubt he will be back in a big way.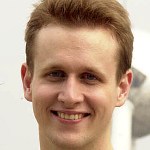 5. Bob Maher, Jr.
The Great One, Bob Maher, Player of the Year in the 99-00 season, is famous for many things.
Some people remember him most for the most powerful Invitationalist card to ever see print, Dark Confidant. Others remember him for his four Pro Tour Top 8s, including his legendary win with Oath against Ben Davis in Chicago in what was one of the greatest displays of mastery of all time. Bob could literally not win a single game on the merits of the draws, but somehow managed to pull off one of the greatest wins of all time through sheer force of will.
In fact, it is matches like this that make us remember Bob as having one of the greatest mental games in the history of Magic. Bob was not always technically perfect, nor did he play the best decks. Bob just relied on outplaying, well… everyone. His gamesmanship was second to none.
It wouldn't matter if you gave Bob a Sligh deck or a deck of Uno cards. Bob was a winner of such a magnitude that when excellent opportunities outside of Magic pulled him away in his prime, he had already cemented a spot among the greatest the game has ever seen.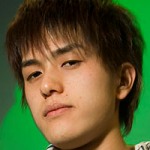 4. Kenji Tsumura
The 2005 Player of the Year, Kenji Tsumura will always be remembered for his flawless technical play and lovable charisma.
The most honorable and kindest man on the tour, Kenji is one of my highest role models, and not for how he slings spells. Kenji is an inspiration to me to live a better life, to be a better man. He is such a good person at his core; it actually affects people he meets to the point of being a life-changing influence.
Legends such as how Kenji stopped three players from forgetting to pay for their Pacts at Grand Prix: Toronto on his way to Top 8 only demonstrate that nice guys don't always finish last.
While Kenji has never won a PT, he does have five Top 8s in the last three years alone! Kenji may be stepping away from the game a little this year, but there is no question that he is one of the tightest players of all time. Originally regarded as a Constructed master (back-to-back Constructed Top 8s), Kenji worked with Rich Hoaen to develop his Limited game to the point of not only making Top 8, but actually getting an invite to the Invitational on the back of his Limited play.
Finally, let me just say that I have played against every one of these guys, and have been around the tour from year 1. I have bested Finkel, Kai, Bob, and Nassif, but I am 0-3 lifetime against Kenji. He is my kryptonite. He has beaten me while he was mana screwed in games I thought I couldn't possibly lose. He has taught me much.
Most of all, he is the finest technical player I have ever seen. I have never watched someone that plays so literally perfect. While he doesn't have the natural skill that Finkel commands, or the incomparable ability of Kai to always win, Kenji may be remembered for all time as the upper limit of the ability to play correctly.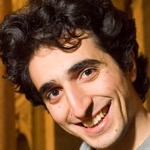 3. Gabriel Nassif
Papa Hats was the mage that finally wrestled the title of Player of the Year away from Kai Budde, not just ending the greatest run anyone has ever made in this game, but also beginning an exceptional run of his own.
As I said with Darwin, making Top 8 in a Pro Tour once a year is Hall of Fame-worthy. Nassif began his tear in 2001 with a Top 8 in a NY team PT. Over the next six-and-a-half years, Nassif accumulated a total of eight Top 8s, a feat matched only by Finkel, Kai, and Darwin.
Nassif has been a dominant force since he won Player of the Year in the 2003-2004 season. Widely regarded as one of the greatest Constructed players of all time, including present day, Nassif has enjoyed success in Team formats and Limited formats too, proving he is a well-rounded player.
One of the greatest deckbuilders in the world, Nassif has most recently enjoyed success with a 3rd place finish at the World Championships last year (and the year before).
As Nassif is still hot, look for him to eventually pass Kai for number 2 all time on the list of total Top 8 finishes. And of course, he has an excellent taste in teammates…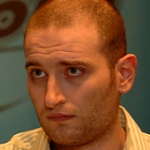 2. Jon Finkel
The actual poster boy of Magic, making Top 8 at Juniors in 1996 and adding 12 Pro Tour Top 8s soon after, including finishing first in Malaysia last month, Jonny Magic's legend will not only live forever… but it will continue to grow whenever he gets the fever.
As I have said, finishing in the Top 8 of a Pro Tour every year will Hall of Fame you. Jon has averaged better than a Top 8 a year… for the entire history of Magic.
I struggled with these final two slots, and predict that Finkel will overcome Kai again when all is said and done. Finkel is the most talented player to ever play a game of Magic, no matter what year it is.
He is a timeless competitor in every era. His legend is so great that he has even inspired forum-goers to use his name in a slew of laudatory "Chuck Norris" jokes. What other Magic Player has books written about them?
Many players have come to Magic, made their mark, and then moved on to make hundreds of thousands of dollars in other fields. Jon has hung around off and on and continued to dominate, despite spending his time enjoying unrivaled success outside of Magic. He very easily could have been one of those players that made an impact and left, but the thing about Jon is that he will continue to win as long as there is a Pro Tour. He just happens to be the best that's ever played.
So why is he not number one?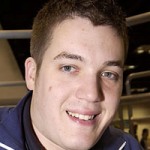 1. Kai Budde
As I said, I struggled with this pick. It is very easy to make a case for Jonny Magic as number 1 of all time, and from my experience, he probably is. Even now, I am contemplating reordering the list to put him number 1. The thing is, this list is supposed to be at least 33% my experiences, 33% paper stats, and 33% dominance.
Finkel is a better player in my experience, where as Kai is ahead on paper. That leaves dominance. And no one has ever dominated the game the way Kai did, and it's likely that no one ever will again. The man has four Player of the Year titles! No one else has ever won it twice. He won more Pro Tours in one year than anyone else has ever won in a career! That's right… Finkel has three wins. Kai won four in one year!
Kai is the greatest champion this game has ever seen. The man just knows how to win. Seven of his nine Top 8s ended with a Budde victory. Seven of his fourteen Grand Prix Top 8s also ended with a Budde victory. Simply put, the man is a champion.
Finkel is a natural player, and is great even when he isn't playing regularly. Kai, on the other hand, was the hardest worker the game has ever seen. His work ethic is an inspiration to me, and it demonstrates just what is possible if you put your mind to it.
I think Finkel will overcome Kai in time, but for now Kai's legacy is second to none. The man was better at Magic than any of us realized was possible.
…
So, do you agree with my choices? Would you place others on this list? And what of the order? Please, let me know what you guys think in the forums. See you next week!
Patrick Chapin
"The Innovator"