Welcome back to the Grand Prix Washington DC countdown blog! Yesterday, I showed you your travel options and places to stay this weekend at Grand Prix Washington DC. Whether you're flying into Ronald Reagan Washington National Airport or Dulles International Airport, you're one step closer to getting to the Walter E. Washington Convention Center for all of the festivities at Grand Prix Washington DC!
When I'm at any Magic tournament, one of my favorite things to do is try out the local cuisine. Yes, in theory, you could eat convention center delicacies all day, but why do that when Washington DC has such a fantastic food scene? So today, I'll be going over a few awesome restaurant options while you're in the nation's capital.
Starbucks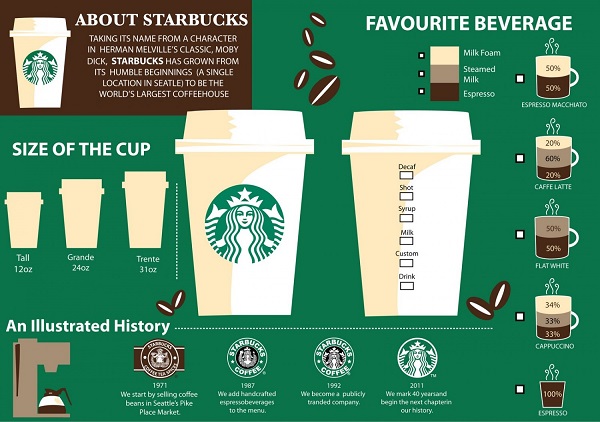 I know. I know. Starbucks are everywhere so why am I even mentioning it? Because even though I'm not a coffee person, most people are and many cannot function without their morning cup of Joe. Fortunately there are three Starbucks right around the venue for you to indulge at. So get that cup of coffee (or Dirty Venti Iced Chai Latte if you're like me) and prepare for a caffeinated weekend of spellslinging.
View Starbucks's menu here.
Matchbox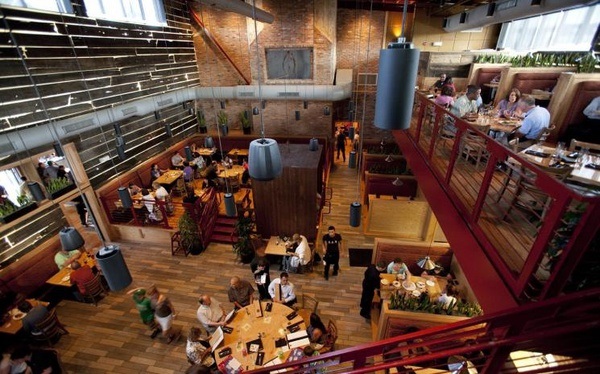 If you're like Gerry Thompson, pizza is your favorite weapon of choice. And at Matchbox, they've got quite the selection of wood-fired pies for you to select from. If pizza isn't you're thing, they've got plenty of other things on the menu. I've been to Matchbox many times during events in DC and it's a great place to go if you're looking for a laid-back atmosphere while sharing stories.
View Matchbox's menu here.
Ben's Chili Bowl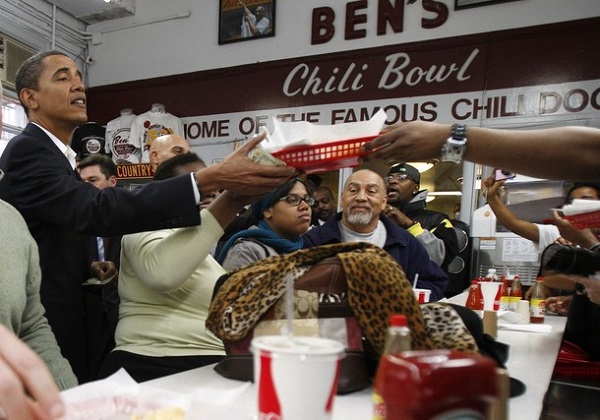 The king of the half-smoke, Ben's Chili Bowl is a Washington DC staple. So what's a half-smoke, you ask? Let someone far smarter than I am tell you. All I know is that Ben's is open until 4:00am on Fridays and Saturdays and I'm a night owl, so I'll be getting myself at least one of Washington DC's signature dish before the weekend is over. You'd be wise to do the same.
View Ben's Chili Bowl menu here.
Uprising Muffin Company
One of my teammates for the Grand Prix, Tommy Ashton, told me that we're eating muffins for breakfast Saturday morning. I told Tommy that I'm not much of a muffin guy. He told me to google Uprising Muffin Company. We're now 100% eating muffins for breakfast on Saturday. Here's why:
"Four years in the making, Uprising Muffin Company was raised on the belief that food should be simple, fresh and above all, seriously delicious. That's why every muffin we make for you starts from scratch with 10 ingredients or less, no preservatives, no artificial colors, nothing you can't pronounce. Sure, preservatives mean food can sit on a shelf longer, but we don't believe food was meant to last forever.
If our muffin isn't in your hands today, it's being donated to someone less fortunate and fresh muffins will be ready for you tomorrow."
View Uprising Muffin Company's menu here.
The Partisan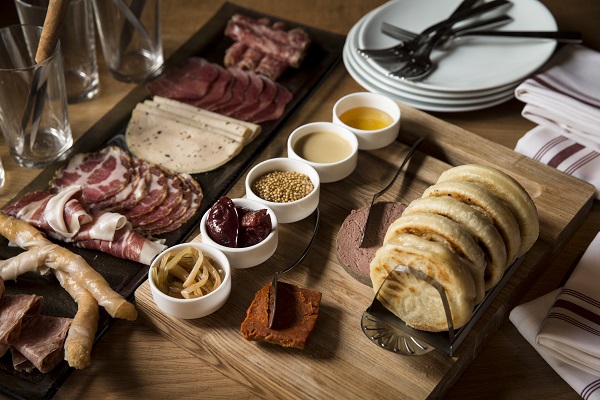 Are you familiar with the word charcuterie? Charcuterie is a fancy word for cold cooked meats collectively. So what does that mean? That means that if you want to beat the best bologna ever, you should go to The Partisan. Yes, they have other things like beef fat fries, salt-cured foie gras, and crawfish hushpuppies, but none of those are as fun to say as charcuterie!
View The Partisan's menu here.
Rasika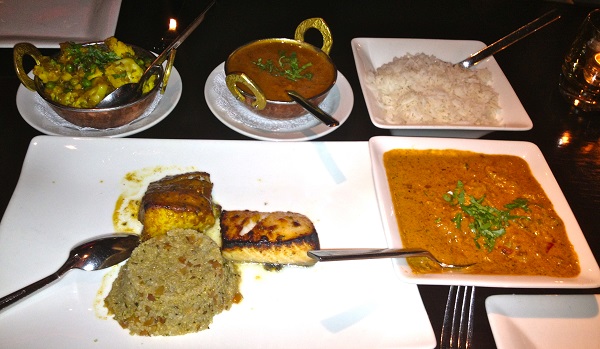 Back during my freshman year of college, my friends told me they were going to the local Indian buffet for dinner. I hadn't ever had Indian food before so I wasn't terribly interested, but they told me we were going to be booster drafting again afterward, so along I came. And it's a good thing I did, since Indian food has been some of my favorite food on the planet ever since.
As for that booster draft? I opened Umezawa's Jitte so I got to play easy mode.
View Rasika's menu here.
Shake Shack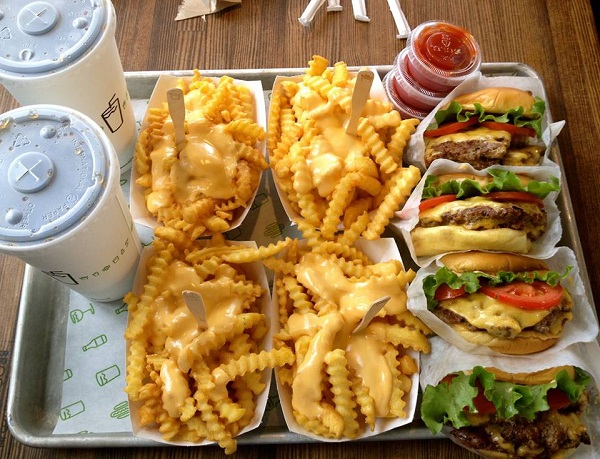 Why am I highlighting a chain burger joint? 1.) It's my article and I'll feature whatever I want! You didn't ridicule me for leading off with Starbucks! 2.) The Smoke Shack is divine and any time I can eat one, I will. 3.) Say it with me…concretes!
View Shake Shack's menu here.
Zaytinya
Familiar with the name Jose Andres? He has been named to Time's 100 Most Influential list and awarded Outstanding Chef by the James Beard Foundation. He has renowned dining concepts in Las Vegas, Los Angeles, Miami and Puerto Rico. So why go to Zaytinya? Because they feature modern interpretations on traditional cuisines of Greece, Turkey, and Lebanon.
View Zaytinya's menu here.
Chipotle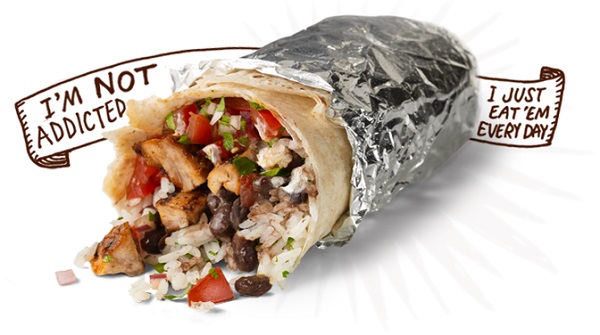 No one is above a burrito bowl. No. One.
View Chiptole's menu here.
What Tomorrow Brings
Now that you know more about how to make your belly happy, you're all set for Grand Prix Washington DC! Tomorrow's final entry into the Grand Prix Washington DC countdown blog will have a few miscellaneous notes worth noting, like the increase to the maximum main event seating capacity, the Rock N Roll marathon taking place, and Daylight Savings Time yanking an hour of sleep away from all of us. See ya then!
Previous Grand Prix Washington DC Blogs
Countdown To Grand Prix Washington DC: 11 Days Out – Event Overview!
Countdown To Grand Prix Washington DC: 10 Days Out – Registration Options and Rewards!
Countdown To Grand Prix Washington DC: 9 Days Out – Main Event Registration!
Countdown To Grand Prix Washington DC: 8 Days Out – Side Event Information!
Countdown To Grand Prix Washington DC: 7 Days Out – Guest Of Honor!
Countdown To Grand Prix Washington DC: 4 Days Out – Artists!
Countdown To Grand Prix Washington DC: 3 Days Out – Cosplayers!
Countdown To Grand Prix Washington DC: 2 Days Out – Travel And Lodging!