Sam, my fiancée, thinks I'm woefully underqualified to write this article. We once left to do a swanky weekend in the mountains and I forgot to pack shirts. Not "enough underwear." Not "a light jacket for a chilly evening." I didn't pack one of the two core items I needed to be in public.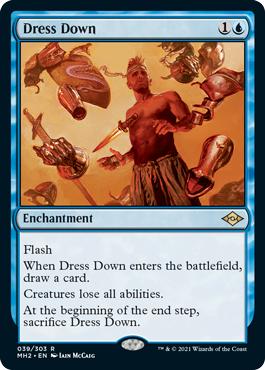 What was my plan? To Crash Bandicoot into the party and really SpongeBob it up? We stopped at an outlet mall and I bought a shirt that I have not worn since.
I feel like these humiliating gaffes steeled my resolve to not be the guy who blows it by showing up to the airport without his wallet again. With CommandFest Richmond fast approaching, I wanted to lay out for you (and definitely not me) everything I'd put on my checklist before taking off. I also tossed in a "Pro Tip" for each section, all of which are Sam-approved and only one of which is a joke.
Proof of Vaccination
During the pandemic, I've had the displeasure of traveling for work more often than I'd like. If I've learned anything, it's that COVID-19 rules are like barbeque sauce: it feels like each state has its own way of doing it. What's even more apparent is that situations remain fluid, even to this day, and can change at the drop of a hat.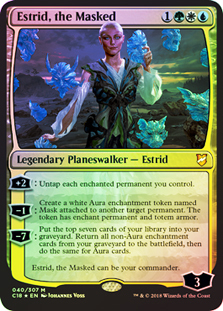 I'd rather be overprepared than stuck on the outside looking in, so I try to bring a physical copy of my vaccination card and extra masks with me. Fortunately, for CommandFest you can upload all of your documents using the 42Chat App prior to the event, but who knows? That Korean fried chicken spot everyone is going to Friday night might want to see your physical card.
Pro tip: Change your phone background to your card if you're bouncing around a few places and don't want to have to dig it out of your camera roll.
Decks (or Lands)
I had this as Decks (Obviously), and then it dawned on me that people would be attending just to jam some of this unique Limited format and to crack some Mystery boosters. If doing a ton of Draft and Sealed Deck is your yum, I'm the last person that's here to yuck you. Plus, it's an opportunity to be some of the first folks to get your hands on tangible Commander Legends: Battle for Baldur's Gate (CL2) cardboard. It's going to be special.
In terms of Constructed decks, I'm looking at four as my magic number. I'll cover them in more depth next week, but having a precon, a pure jank deck, a deck that's as powerful as it is clunky, and a deck bordering on cEDH leaves me with a lot of flexibility no matter who is at the table. At the end of the day, a sleeved deck with tokens and a deck box weighs about a pound, so the less weight I'm schlepping around all day, the better. Plus, my mom tried to buy stock in backpacks when I was a kid because I lost so many, so it's nice to not have all my eggs in one basket.
Pro tip: For $25, a Chipolo One will give you a Bluetooth alert if your backpack walks off or, if like me, you walk off without it.
A List of Cards to Get Signed, Sell, or Acquire
Right now, I'm probably on my eighth revision of which cards I want Mark Tedin to sign for me, along with a side quest of trying to find a heavily played Beta Sol Ring that he could take a Sharpie to. It's not that there are cards he can't touch, but rather I can't take up his whole afternoon and need to show a modicum of restraint. With a number of iconic artists showing up, I would think about priorities in advance and about what your Beta Sol Ring might be.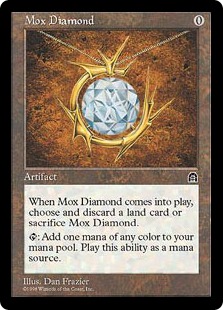 Of course, there's also the buylist to pay attention to as a way to dump a lot of value for cash with no questions asked. A lot of friends are actively powering down their decks at a time when a Mox Diamond can cover the cost of multiple new Commanders. Knowing what you're in the market for and what cards you might be willing to part with in advance can help make those decisions when you're exhausted from winning so many pods.
Pro tip: If you're not a fan of signatures, it can make a nice surprise for someone in your local playgroup who isn't making the trek.
Cosplay!
The last time I tried to get into a character, my fiancée told me we were going to a Euphoria-themed costume contest. I buzzed all my hair off à la Fezco and bought the closest thing I could find to a Coogi sweater off the internet before finding out it was A) just a costume party and B) there would be no prizes. I have no regrets.
While CL2 brings us back to Magic's fantasy roots, Streets of New Capenna definitely had some accessible looks that I'd love to see in Richmond.
Pro tip: Don't try to get a hammer through TSA.
Accouterments
I'll be honest: working eight-plus hours a day at my desktop has left me with posture my doctor has warned me "isn't getting any better." As much as I'd love to bring along every die and token I own, my goal here isn't to wreck my back while pack mule-ing around a decade worth of accessories.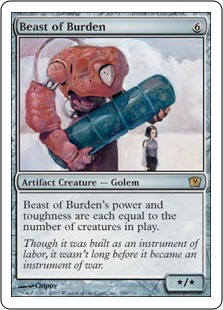 I'm keeping it lean with some recently acquired InfiniTokens, enough 12mm D6 dice to choke a small opossum, my small box of backup sleeves, and a playmat. Deciding which playmat is next to impossible, but I'm only bringing one.
Pro tip: I've saved on bag space by picking up some of these items, especially sleeves, at the event itself. Vendors will usually bring around products with slow-moving intellectual property to dump at a discount, which is why I have so many Ron Weasley and Henry Cavill as Superman decks.
Solid Snax
I say this with kindness in my heart: no one wants to eat convention hall food. Yet, it continues to exist. We've all tried to fuel our bodies with "one more game" and then had to panic purchase a $12 slice of frozen pizza before getting hangry. Even worse, leaving the floor doesn't guarantee you a decent meal at a reasonable price, as the number of dollar signs next to restaurant names goes up around convention centers. They're counting on you blowing it.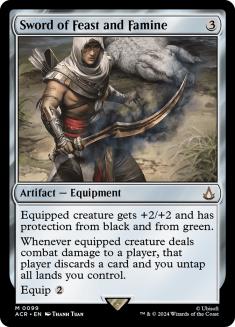 I try to bring around a pound of food for each day I'm going to be there. Being from Colorado, I try to break it down like a hiker, with bags of bars, nuts, dried fruits, jerky, and some pure fun like dark chocolate. You'll eat better, play better, and feel better.
Pro tip: I always ask people who work at the event center where they eat on their break to get an idea of what options are around that will fill me up without breaking the bank.
A Budget
If it weren't for a couple of lucky spins at the Wheel of Fortune machine in Las Vegas last year, the Channel Fireball event would have been pretty brutal in terms of cost for me. It's not called Sin City because it's cheap. I made the mistake of not budgeting, and when I was jumping in random drafts I didn't really have time for, I was burning cash. Know what you can afford and look for places you can cut corners if there's a big, splashy purchase you want to make while you're in Richmond.
I'm not a financial advisor, and this is not financial advice. I just know how rough it can feel paying off a credit card for a weekend that was a year ago.
Pro tip: Bring a checkbook so you are forced to have an awkward interaction where the person tells you they can't accept personal checks. It'll make you think about how badly you really want something!
Shirts
Pro tip: Bring shirts or a shirt-adjacent garments!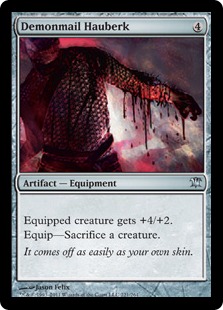 Okay, now this all feels very real and there's no going back. I can see it now. We're tapping lands, making moves, and having fun with friends and strangers alike. We're eating GORP out of a plastic baggie that someone else shoved in our direction. And we're so hydrated in our shirts. It's the best.
CommandFest Richmond
On the weekend of June 3-5, thousands of Magic: The Gathering fans will converge upon the Greater Richmond Convention Center to celebrate their favorite 100-card format at CommandFest Richmond! Experience Commander Legends: Battle for Baldur's Gate for the first time and meet dozens of fan-favorite Commander personalities and special guests. Register now for the can't-miss Magic: The Gathering event of the year!