The next installment in the Secret Lair Artist Series will feature iconic Magic: The Gathering artist John Avon. Courtesy of Donny Caltrider, of Hipsters of the Coast, check out the four-card drop: Artist Series: John Avon.
The four cards include:
Emrakul, the Promised End
Progenitus
Brainstorm
Serra Angel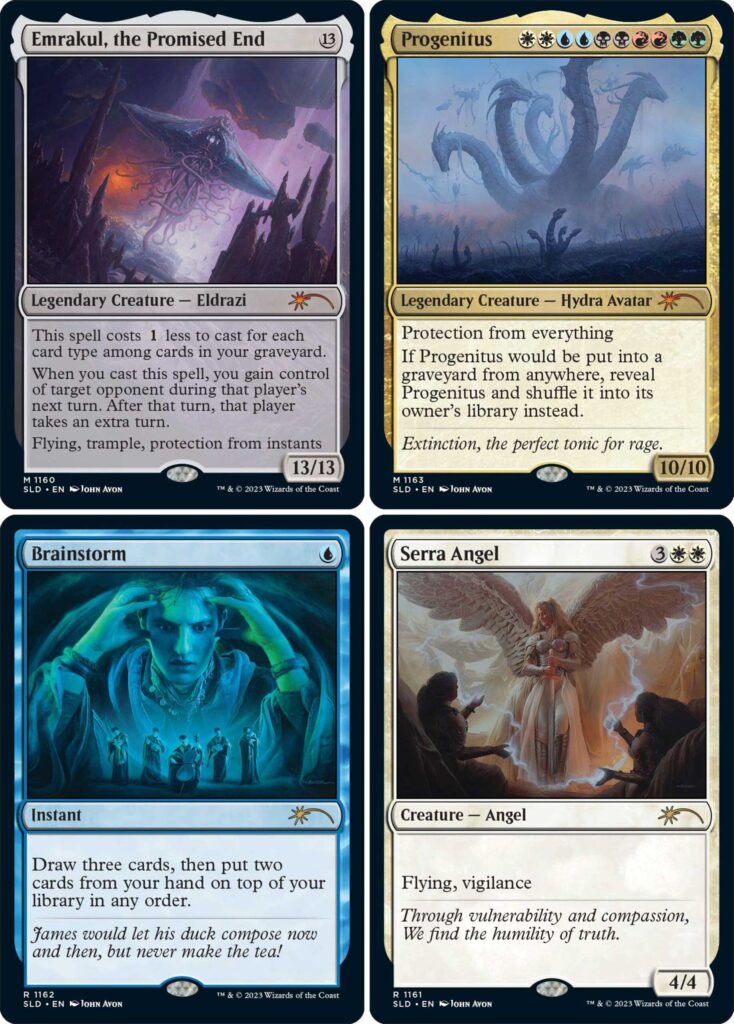 This Secret Lair drop will be available in traditional foil $39.99 and non-foil for $29.99. It goes on sale at 9 AM PT on October on the Secret Lair website. It will also be available in an upcoming Superdrop — more details will be available at MagicCon: Las Vegas next weekend.
Read more about the drop, including an interview with Avon, in the original article from Hipsters of the Coast.