Wizards of the Coast (WotC) announced the 2024 MagicCon schedule today, revealing events in Amsterdam and Las Vegas in addition to the already announced MagicCon in Chicago in February.
On top of locations, we now have dates, accompanying events, and formats for the marquee competitive tournaments associated with each MagicCon in 2024.
February 23-25, 2024 – MagicCon: Chicago featuring Pro Tour Murders at Karlov Manor
June 28-30, 2024 – MagicCon: Amsterdam featuring Pro Tour Modern Horizons III
October 25-27, 2024 – MagicCon: Las Vegas featuring Magic World Championship 30
There will be an additional standalone Pro Tour in Quarter 2 between MagicCon: Chicago and MagicCon: Amsterdam for Outlaws of Thunder Junction. More details for its date and location will be coming soon. The formats for the upcoming Pro Tours and World Championship can be seen below.
Pro Tour Murders at Karlov Manor: Pioneer Constructed and Murders at Karlov Manor Draft
Pro Tour Thunder Junction: Standard Constructed and Outlaws of Thunder Junction Draft
Pro Tour Modern Horizons III: Modern Constructed and Modern Horizons III Draft
Magic World Championship 30: Standard Constructed and Duskmourn: House of Horror Draft
Notably, MagicCon: Chicago will also feature a $75K Standard Open, similar to the Limited Open in Las Vegas earlier this year. The Top 8 players will earn invites to Pro Tour Thunder Junction in addition to their share of the $75K prize pool.
The MagicCons return with featured artists, panels and events on the Main Stage, vendors, play experiences, and the return of the Secret Lair Showdown. The Secret Lair Showdown includes three new special promo cards for 2024.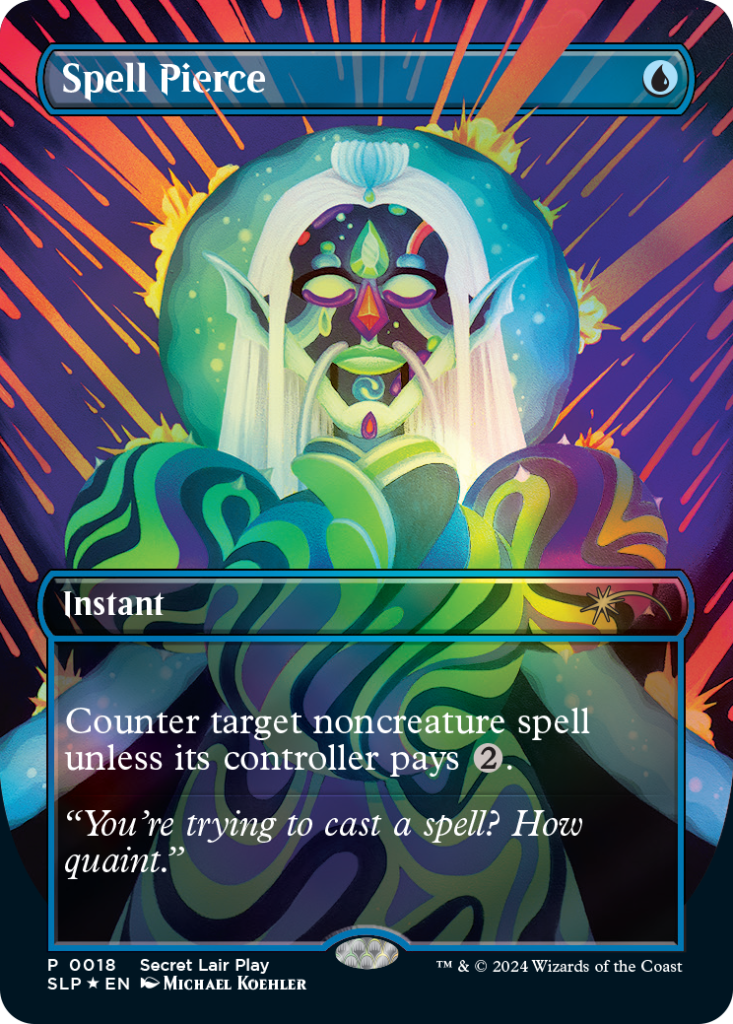 Each player who plays in a Secret Lair Showdown Qualifier will earn a Spell Pierce. Those who qualify for the Secret Lair Showdown Championship on Sunday get a Murktide Regent when they compete in the championship. The winner of each Secret Lair Showdown Championship walks away with a Dark Ritual.
Read the official announcement from WotC.