Welcome to Part 4 of Meet The Magic Pro League! You can find the previous installments here, here, and here.
Mike Sigrist – United States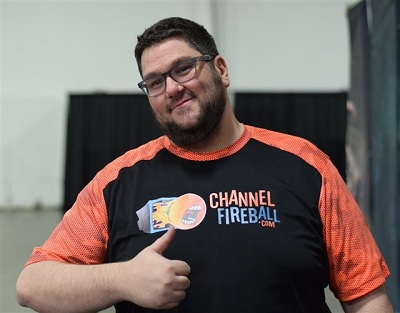 (He pronounces it "see-grist," but admits it's heavily in dispute, even among his family. But then why do we call him "Siggy" instead of "Seegy?")
How he got here:
The former Player of the Year, as always, had a stellar season. One Pro Tour Top 8, several Grand Prix Top 8s, and a 28th-place finish at PT 25th Anniversary. That was enough for Platinum, a Worlds invite, and a berth in the inaugural year of the MPL.
What he's known for:
Mike Sigrist once joined a Mike Sigrist lookalike contest and came in third. Brad Nelson got first.
Sadly, he'll probably never outlive that joke. Why don't we talk about how down to earth, friendly, and approachable Mike is instead? Maybe we can remind him how adorable his daughters are. Maybe we could just appreciate that Siggy is gas.
Why you should follow Mike on Twitter:
For the Draft advice and rivalry with Marcio Carvalho over who will hold the top Mythic spot for Limited.
Andrew Cuneo – United States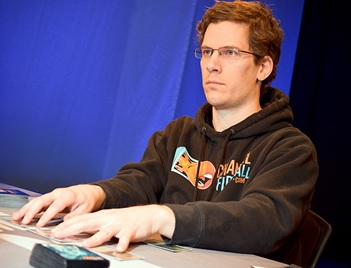 How he got here:
Andrew went on an absolute tear last year, making the Top 8 of three GPs in four attempts. He also had a 10-6 record at two PTs and an 8-6 at Pro Tour 25th Anniversary.
What he's known for:
If you play Magic for two decades, you're going to learn a thing or two. Despite staying relatively under the radar for this long, I doubt that will continue. Look, Ultimate Guard Pro Team isn't going to team with just anyone. They had their pick of basically any Magic pro, and they chose Cuneo for many reasons. His run last year demonstrated mastery in basically every format Magic has to offer, including Legacy.
His playstyle is unconventional, but that's valuable in a teammate. After all, you don't need someone who thinks the same as you do. People who are able to bring different ideas to the table are immensely valuable.
I would describe Andrew as "eccentric," and I mean that as a great compliment.
Why you should follow Andrew on Twitter:
A never-ending stream of Draft decks that only win with Clear the Mind.
Lucas Esper Berthoud – Brazil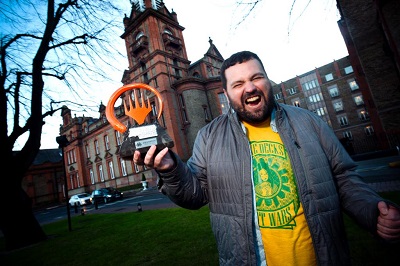 (He says Maria got the pronunciation of his name right in this clip.)
How he got here:
Due to his day job, Lucas tries to practice smart, not hard. Without many opportunities to attend GPs due to living in Brazil, Pro Points are hard to come by. Since Lucas is very smart, he makes the Pro Tours count.
Despite being a relatively unknown player, he won Pro Tour Aether Revolt, seemingly with ease. He downplayed his skill in the humblest manner, saying he couldn't believe his luck. Yet, a few short months later, he was playing for Top 8 again in Pro Tour Rivals of Ixalan. After that, he had an 8-0 start at Pro Tour Dominaria. A sixth-place finish at Pro Tour 25th Anniversary helped too.
What he's known for:
He cares very much about the little guy because he remembers being the little guy himself. Now that he's big time, he's still helping his friends for their RPTQs and posting tournament reports to r/spikes. You couldn't ask for a better ambassador for the Magic community as a whole.
Why you should follow Lucas on Twitter:
He gives credit where it's due, shares articles that he's learned from, and genuinely cares for the betterment of the community.
Luis Salvatto – Argentina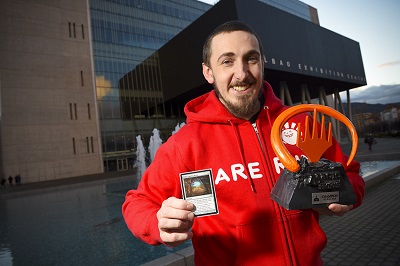 How he got here:
If you don't know the Pro Tour Rivals of Ixalan champion and reigning Player of the Year, it's a good thing I'm writing this piece.
What he's known for:
After winning the PT, he sold his business to chase the Magic dream. He went to GP after GP, fighting tooth and nail with Seth Manfield and Reid Duke for Player of the Year, eventually tying Seth and winning their playoff.
Then the MPL was announced and I can't imagine many people were as happy as Luis. He chased the dream, he's living it, and every single Magic player in Argentina is rooting for him.
Why you should follow Luis on Twitter:
If you want tuned Standard decklists, Salvatto is your man.
Marcio Carvalho – Portugal
How he got here:
A single Pro Tour Top 8 is a dream for many people, yet Marcio made the elimination rounds of two PTs this year. If that didn't get someone into the MPL, I don't know what would.
What he's known for:
Drafting. Lots and lots of drafting.
Can you imagine being a small child, in the Top 8 of your second Grand Prix ever, and trash talking Kai Budde in his prime?
You also can't deny Marcio's raw strength as a player. He takes frustrating, seemingly variance-heavy mirror matches like Mardu Vehicles, Rakdos Midrange, and Bant Company and is able to completely decimate his opponents. There is literally no one else in the world you want to sit down across from in a mirror match. Lucas said it perfectly here.
Why you should follow Marcio on Twitter:
The doges.
Seth Manfield – United States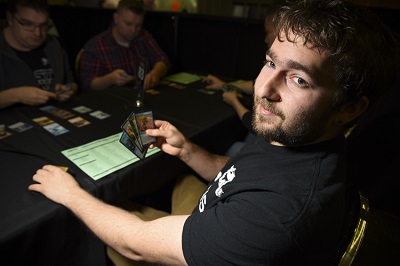 How he got here:
Seth won the first Pro Tour of the season, which gave him a huge edge in the Player of the Year race. Eventually, Luis Salvatto, another Pro Tour champion, caught up to Seth's lead at the very end, forcing a PoY playoff.
His season locked up his spot in the Magic Pro League easily, but Seth wanted that title more than anything. I fully expect him to be back with a vengeance this year.
What he's known for:
Back in the day when everyone money drafted after events, Seth was one of the people you always wanted on your team. Not only would he almost always put up a great record, but he could do it with a complete trainwreck of a deck. People wanted to call it luck, but Seth kept lining his pockets with their money, cackling along the way.
In the video era of coverage, you get to watch as many games as you want from Seth's side and now it all makes sense. He doesn't make mistakes. Period. He's a savant.
Why you should follow Seth on Twitter:
Seth is currently living his best life and that pure joy comes across in how excited he is about Magic and as wholesome as it gets.
Shota Yasooka – Japan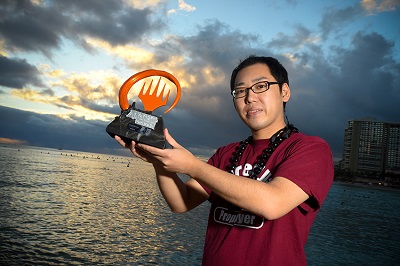 How he got here:
A pair of 11-5s and a 10-6 finish at the individual Pro Tours alongside some GP finishes was enough to lock up his spot in the MPL. As always, Shota's win percentage was completely absurd across the board, even if he didn't pick up any trophies this time around.
What he's known for:
Shota plays quickly and perfectly, and always has an interesting deck. We think he's mysterious because of his silent assassin nature and the fact that he might be a robot. It's not just the language barrier, though. Kenji Tsumura, who has worked alongside him for years, also thinks he's mysterious.
The things that Shota does do not seem possible for mere humans. No one is able to replicate what Shota does, which makes him larger than life.
Why you should follow Shota on Twitter:
The off chance that you will learn something via osmosis.
Yuuya Watanabe – Japan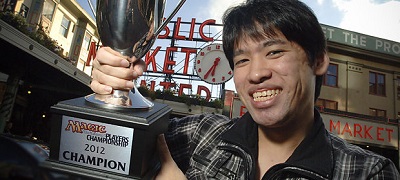 How he got here:
A Pro Tour Top 8, a PT Top 16, and a Nationals Top 8 helped further an already amazing resume.
Basically, Yuuya did Yuuya things like play good versions of good decks, and he played them better than anyone else. That will be his legacy.
What he's known for:
Very few people are in the conversation for "one of the best players of all time," but Yuuya is easily among them and has been for quite some time. His deck selection is slightly unconventional, but only when he knows it's right. He's not scared to take risks and it's that out-of-the-box thinking that turns someone from merely good into truly great.
To top it off, he's a great human.
Why you should follow Yuuya on Twitter:
The anime recommendations.
***
That's all 32 players! I hope you enjoyed getting to know a little bit more about the players themselves.
Let me know who your favorite is in the comments!