In case you missed the first two parts, you can find them here and here.
Christian Hauck – Germany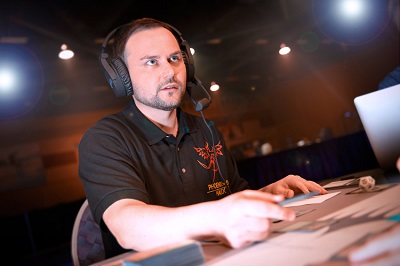 (Pronounced like "how-k.")
How he got here:
Christian probably has a friend's wedding to thank for being here.
His first Grand Prix was in 2005. He played some Pro Tours here and there but could never manage to string together enough invites to hit Gold. He qualified for Pro Tour Hour of Devastation, but couldn't attend because it was the same weekend as his friend's wedding. Wizards of the Coast deferred his invite to PT Ixalan, the first of the 2017/2018 season.
He made it count.
A GP Top 8 with Temur Energy lead into a PT Top 8 with the same deck a week later. Christian continued his season with solid GP results and two other deep runs at Pro Tours. His goal was to reach Gold but found himself within striking range of Platinum. He took the leap, was rewarded, and then the MPL offer came in. Since then, Christian quit his day job and has become a full-time Magic player and streamer.
What he's known for:
Temur Energy. Golgari Midrange. Abzan Aggro. Bant Eldrazi.
Notice a trend?
Why you should follow Christian on Twitter:
Travel photos, cat pics, what Christian's been winning with (and he wins a lot), and the occasional selfie from one of the most handsome members of the MPL.
Javier Dominguez – Spain
(Pronounced "ha-VEE-air.")
How he got here:
Javier's been around for a long time, always doing well and occasionally making sweet decks. Poker was his main source of income, while Magic was his passion. In any competitive endeavor, Javier was never too focused on the results and instead tried to learn as much as he could. Focusing on bettering himself translated into better and better results, whether it was through Poker, Hearthstone, or Magic, and eventually he wound up in the Magic Pro League.
A second-place finish at Worlds in 2017 lead to a first-place finish last year. Javier seems unstoppable at this point.
What he's known for:
It's hard not to root for Javier. He's humble, kind, works hard, and is chasing his dreams. To hear more of his story, you should check out the podcast we did that centered around Javier, his story, and his mindset.
Why you should follow Javier on Twitter:
Some food, some decklists, some friendship, and everything else. Javier does an excellent job of sprinkling in various things that make it easy to get a sense of his life and what he's actually like as a person.
Jean-Emmanuel Depraz – France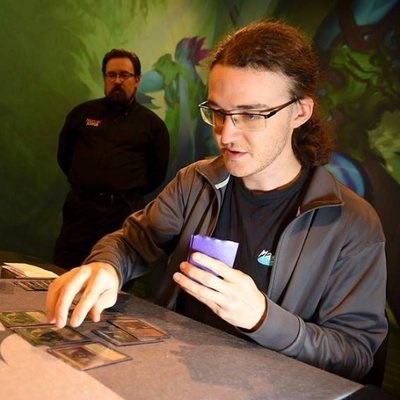 (Pronunciation tips from the man himself: "Marshall gets close here, except there is no liaison between Jean and Emmanuel. But really, the nasal vowel alone is hard enough for non-French speakers that I don't care about the details as long as they try. I would also be okay with some combination of the initials JED if it makes things easier.")
How he got here:
Though you might not know it, JED has been playing Magic competitively for seven years. A couple of PT invitations didn't go well, so he decided to change his attitude toward having fun and trying to be happy. Focusing on the process rather than the result was a large part of that.
He credits his quick ascension through the pro ranks to that shift in mindset. A Grand Prix win in Warsaw lead to a Pro Tour invite, which he managed to Top 8. From there, he's produced even more results, including his recent win at the Magic World Cup.
What he's known for:
At this point, it's about his meteoric rise. JED went from PTQ grinder to one of the top pros in the game in a single year. Can he keep it up?
Why you should follow Jean-Emmanuel on Twitter:
This Tweet.
Lee Shi Tian – Hong Kong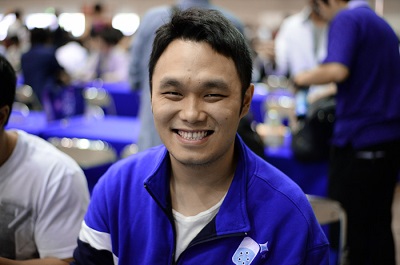 How he got here:
Lee has kind of been crushing it since 2008 when he won Grand Prix Birmingham. Some deep runs in PTs and excellent GP results eventually lead to Pro Tour Return to Ravnica and his first Top 8. He's been a mainstay ever since and was even inducted to the Hall of Fame last year.
A rough 2017/2018 season (for him, at least) didn't quite get him into the MPL, but Kelvin Chew declined to participate, which passed the slot down to LST as the next highest Pro Point earner in the APAC region. No one batted an eye.
What he's known for:
LST is a community leader and activist, and gave one of the best Hall of Fame speeches of all time.
Piotr Glogowski – Poland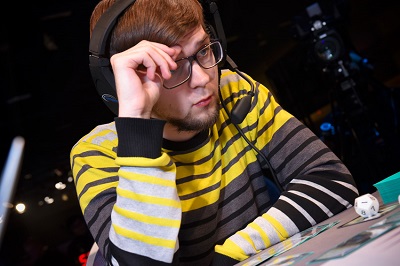 (Pronounced Peter Gwo-gov-ski, both o's are short, don't bother with Piotr. He's also known as "Kanister" after his Magic Online and Twitch handles.)
How he got here:
Like Christian Hauck and John Rolf, Pro Tour Ixalan was Kanister's springboard into an MPL-worthy season. A second-place at the World Magic Cup and another deep run at Pro Tour Rivals of Ixalan with his beloved Lantern Control deck were all he needed.
What he's known for:
Well before he was an MPL player, Kanister was a fan favorite due to his love of off-the-wall decks in the Modern format and his willingness to stream them. His name was synonymous with Lantern Control when it was at its height.
Why you should follow Piotr on Twitter:
How else would you know that Semblance Anvil was going to spike in price?
Owen Turtenwald – United States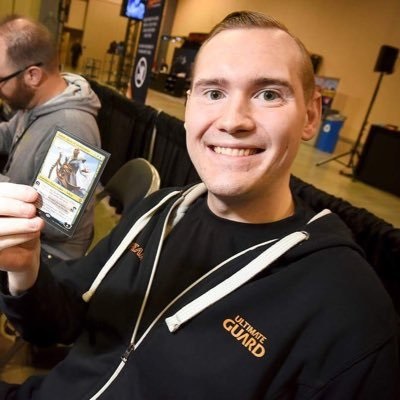 How he got here:
I watched Owen go from "above average" to "PTQ end boss" to "why isn't he Gold yet?" to "Oh, God, this kid is incredible."
He's made Magic his life and has frequently been in the conversation for best player in the world. Even if he doesn't quite win Player of the Year (which he's done, twice), he's always one of the top pro point earners per season.
What he's known for:
The Magic community, who will basically never completely agree on anything, is largely convinced that Owen is the best active player and has been for a few years now. That amount of consensus is truly incredible and speaks to the level of talent that Owen has cultivated over the years.
His bravado and downright arrogance is basically a meme at this point. Though he's toned it down in recent years, he can't help but brag about his team and the Peach Garden Oath.
Why you should follow Owen on Twitter:
Are you sure you know who runs the streets? Thankfully, Owen will keep you up to date.
William "Huey" Jensen – United States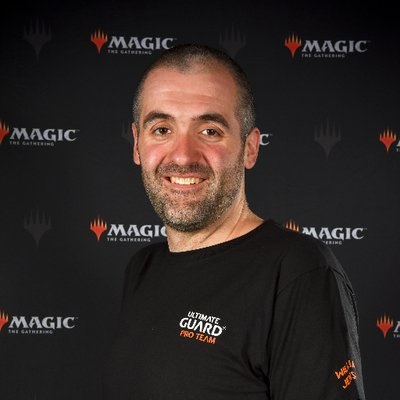 How he got here:
Huey is one of those people who has made a Hall of Fame-worthy career and is well into putting together a second. With a Worlds win in 2017 (that happened to be in his hometown), Huey further cemented himself deeper into Magic's history. He's also part of one of the one dominant teams on the pro circuit, so it's no surprise to see him here.
What he's known for:
A deserving World Champion, one of the most intimidating table presences I've seen in my life, and deliverer of one of the softest, nicest hugs you will ever receive in your life. Don't let his powerful stature fool you. Huey is one of the sweetest humans I've ever met.
Fun Fact: Huey and I were playing Poker at the same table in Las Vegas, we were both all-in preflop, and both had Aces. I lost.
Don't mess with Huey.
Why you should follow Huey on Twitter:
Lyra.
Reid Duke – United States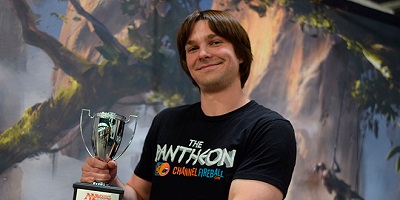 How he got here:
Like Owen, Reid is consistently on top of the standings for Player of the Year. A Magic Pro League without Reid Duke would be far more shocking.
What he's known for:
Nobody loves G/B/x strategies as much as Reid. He never gives up. He will play each game and each tournament to the conclusion. Seeing Reid turn a 4-4 record into a 12-4 record at a Pro Tour happened this year. Reid is also humble, kind, and, despite not being one to self-promote, he's one of the most popular figures in Magic. He's a living legend.
Why you should follow Reid on Twitter:
You'd need to give me a good reason not to and you don't have one.
***
That's it for Part 3. Join me tomorrow for the conclusion!