Hey everyone! We're only one week away from the doors opening at Grand Prix Orlando! Today, we're going to talk about online coverage of the Grand Prix
and give you the links to register for the Ice Age/Coldsnap and Lorwyn/Morningtide Sealed Deck Tournaments!

Let me hand over this article to Evan Erwin, so he can discuss coverage!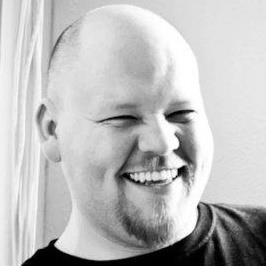 Hello everybody, let's discuss GP Orlando coverage for a moment, shall we?
SCGLive is the gold standard in independent MTG coverage, and as such, we'll be rocking it once again in the beautiful city of Orlando for the Grand Prix!
We have our premier commentator crew in the form of Cedric Phillips, Patrick Sullivan, and Matthias Hunt bringing you the action all weekend long.
Here are a few things we have planned:
VS Series LIVE! – 6PM Friday ET
Join two of the stars of SCG's incredibly popular Versus Series as they battle in front of a live audience! Watch at home as they build Sealed decks and
chat strategy with Cedric Phillips and Patrick Sullivan.
But Evan, you ask, how will it actually work? Here's how:
First we'll have Brian Braun-Duin sit down with Cedric Phillips and six packs of Khans of Tarkir. They'll crack the packs, discuss the build options, and
slowly build the #TeamBBD deck. Viewers at home are encouraged to share their thoughts and support by using the #TeamBBD hashtag.
After Brian is finished, Patrick Sullivan will sit down with Chris VanMeter and his six packs of Khans of Tarkir. They'll crack, discuss, and construct
his final forty live for the #TeamCVM deck. Just like with Brian, support your player using his respective hashtag.
Once the decks are complete, the play begins! As Chris and Brian are accustomed to providing their own commentary, we will let them do so as the crowd
surrounds their play. You'll hear the highs, lows, and triumphs live at #GPOrlando only on SCGLive.

But that's just kicking off the weekend. What about the main event?

We'll begin coverage with Round 1, covering every round of the event. Our crew won't just be focused on that, however–we'll be filming Sealed deck techs,
doing a roundup of each clan and their impact on the Limited environment, and much more!

The action continues on Day 2, where we'll cover the Draft portion of the event. We'll be running live commentary over the picks of one player while
filming the picks of another–allowing us to run back two full drafts on camera, complete with insight. This process will happen twice as there are two
drafts during the final six rounds of the second day, and we'll cover the final Top 8 draft as we barrel our way toward a champion!

Eighteen rounds of Magic. Three incredible commentators. One top-tier broadcast. Join us on twitch.tv/scglive, won't you?

Thanks Evan!

Registration opens for the two classic Sealed Events at 3:00pm EST today! Here are the links to register for each event:

Special Sealed Deck Side Event Details!

Each player receives 1 Tournament Pack of Lorwyn and 3 Booster Packs of Morningtide to build their deck.

Time: Friday, 10/3 at 2:30pm

Tournament Format: 4 Rounds of Swiss

Slots available: Max 36 Players for this event

Price: $60

Four Rounds, Challenge Style Prizes:

4-0:
18 Khans of Tarkir Boosters
3-0-1:
15 Khans of Tarkir Boosters
3-1:
12 Khans of Tarkir Boosters
2-1-1 or 2-0-2:
9 Khans of Tarkir Boosters
2-2:
6 Khans of Tarkir Boosters
Other:
3 Khans of Tarkir Boosters

Ice Age/Coldsnap Sealed Deck


Each player receives 2 Booster Packs of Ice Age and 4 Booster Packs of Coldsnap to build their deck. Note that you do NOT get any additional Snow-Covered
lands for your deck; you have to build with the ones that you open in these six packs! (You can get as many regular Basic Lands as you want for deck
construction, however!)

Time: Sunday, 10/5 at Noon (12:00pm)

Tournament Format: 4 Rounds of Swiss

Slots Available: Max 54 Players for this event

Price: $40

Four Rounds, Challenge Style Prizes:

4-0:
18 Khans of Tarkir Boosters
3-0-1:
15 Khans of Tarkir Boosters
3-1:
12 Khans of Tarkir Boosters
2-1-1 or 2-0-2:
9 Khans of Tarkir Boosters
2-2:
6 Khans of Tarkir Boosters
Other:
3 Khans of Tarkir Boosters

When we come back next week, I'll have updates about attendance and food options at and around the Grand Prix. See you on Monday, and have a great weekend!

Previous Grand Prix Orlando Daily Updates: