Grand Prix London is only three days away! It wouldn't be a Grand Prix without a variety of special guests, artists, and cosplayers, and Grand Prix London will have enough them to fulfill all your Magic needs… whether it be playing the game, meeting the stars, or satisfying your artistic tastes!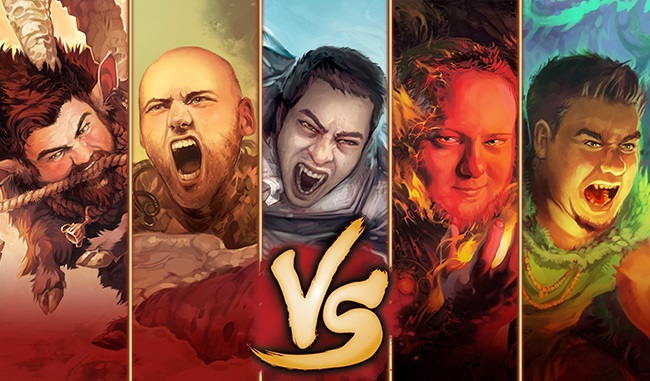 Looking for some last-minute tips before Grand Prix London's main event? We've got you covered! Join VS Series stars Brad Nelson, Todd Anderson, Tom "The Boss" Ross, Brian "BBD" Braun-Duin and Chris "CVM" VanMeter as they share their thoughts on the Standard format and take questions from the audience! This Standard-Format Seminar is free to attend for anyone who is registered for Grand Prix London!
Standard-Format Seminar: Friday, August 14th, 2:00pm – 3:30pm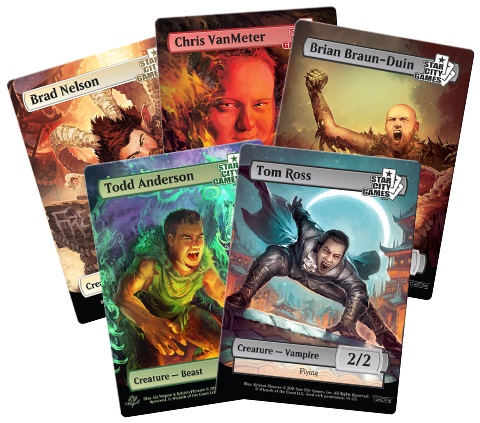 Later, all five will be on-site meeting fans, signing autographs, and posing for pictures. Gold and Platinum registrants can pick up their VS Series tokens Friday and commemorate their Grand Prix London experience by having all five of them autographed!
VS Series Meet & Greet: Friday, August 14th, 5:00pm – 9:00pm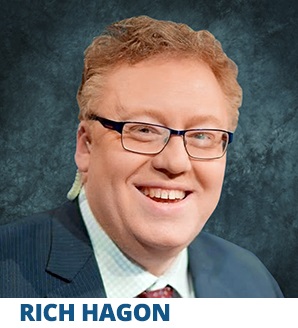 Rich Hagon is one of the game's most colorful storytellers, a core member of Wizards of the Coast's Pro Tour coverage team, and a staple on the European Grand Prix circuit. He will also be hosting his famous traveling game show! Come test your knowledge of Magic: The Gathering trivia while discovering interesting facts and tidbits about the game. Participation is completely free and cool prizes will be up for grabs!
Rich Hagon Trivia Game Show: Friday, August 14th, 6:30pm – 7:30pm
Aranel Cosplay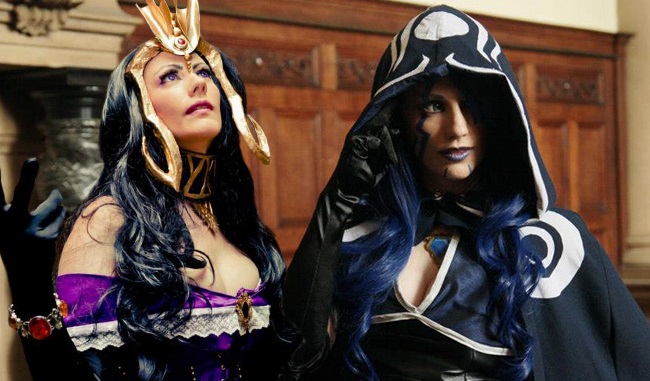 Aranel Cosplay began cosplaying in 2008 and has since created a number of cosplays based on her favorite game, Magic: the Gathering! Commemorate your Grand Prix London experience by taking your picture alongside some of the Multiverse's most iconic characters, including Jace Beleren and Liliana of the Veil!
Aranel Cosplay Appereance Schedule:

Artist Alley
A hallmark of Grand Prix events is their host of artists, and Grand Prix London is no exception! Bring your cards and get them signed by your favorite artists!
Svetlin Velinov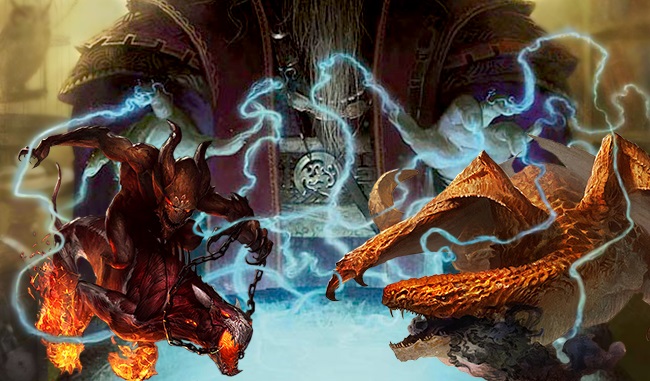 Svetlin Velinov has contributed more than a hundred illustrations to Magic, including some of the most-played cards in all of Magic's most prominent formats. Among the Bulgarian artist's contributions are Abrupt Decay, Disdainful Stroke, Goblin Rabblemaster, Memnite, Preordain, Temple of Enlightenment, The Mimeoplasm, Thundermaw Hellkite, Torpor Orb, Toxic Deluge, and the Modern Masters printing of Vedalken Shackles. See more cards illustrated by Svetlin Velinov.
Svetlin Velinov's signing times:

rk post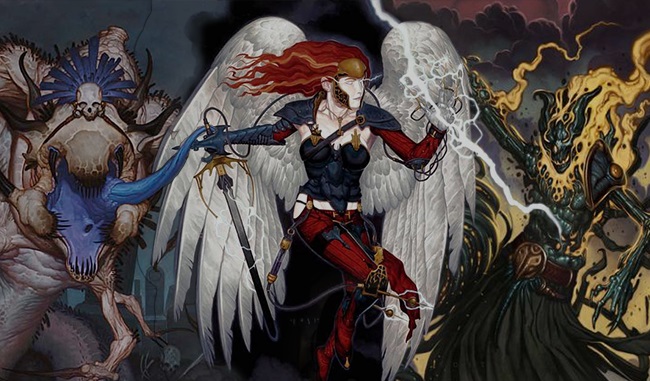 rk post's distinctive Gothic stylings have appeared on several of the most famous cards in Magic's history, including Morphling and Lightning Angel as well as popular Modern and Legacy cards such as Fulminator Mage and Ichorid. See more cards illustrated by rk post.
rk post's signing times:

Karl Kopinski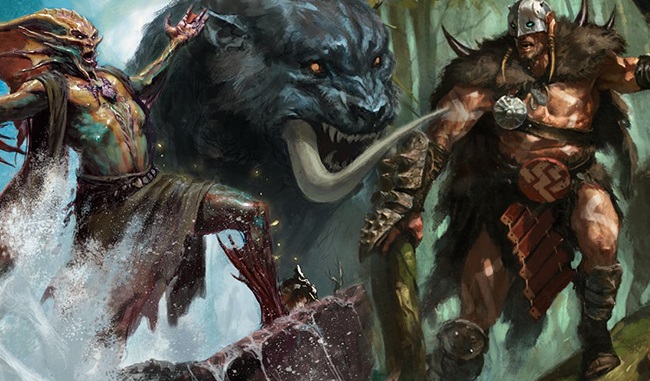 British artist Karl Kopinski has illustrated more than 100 Magic cards in a career distinguished by skill with landscapes, faces, and muscular figures. Among his works are Aether Vial (reprints), Butcher of the Horde, Chord of Calling (Magic 2015), Dragonlord Atarka, Elvish Archdruid, Garruk, Caller of Beasts, Master of Waves, Sidisi, Brood Tyrant, Slayers' Stronghold and Temple of Silence. See more cards illustrated by Karl Kopinski.
Karl Kopinski's signing times:

Filip Burburan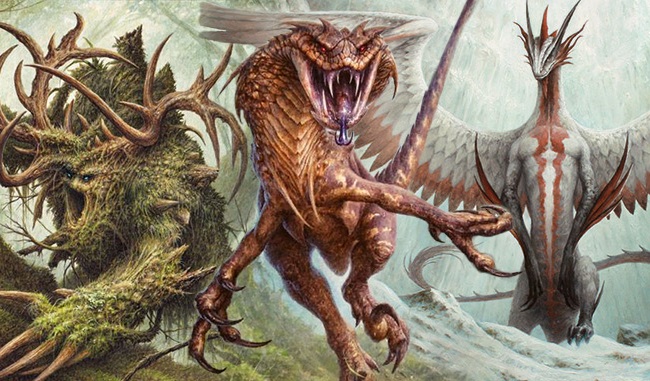 Croatian artist Filip Burburan has a unique style blending his interests in street art, fantasy, and traditional media. He made his Magic debut in the 2015 Core Set with the attention-grabbing art for Scuttling Doom Engine. Dragons of Tarkir features more than half a dozen of his illustrations, including popular green mythic rare Deathmist Raptor. See more cards illustrated by Filip Burburan.
Filip Burburan's signing times:

Chris Rallis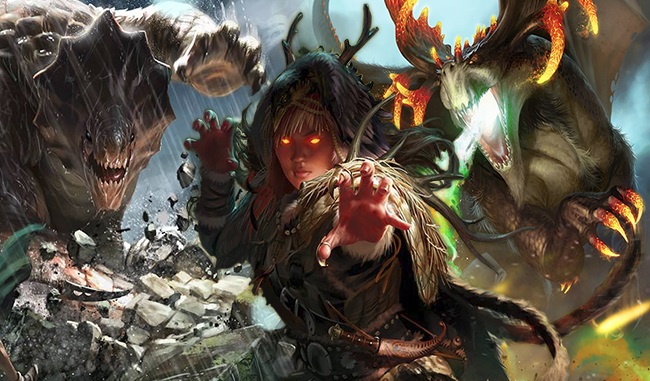 Magic newcomer Chris Rallis makes his Grand Prix debut in London! The self-taught UK-based illustrator's contributions to the game include Fate Reforged burn spell Bathe in Dragonfire, formidable mythic rare Dragon Whisperer, and the dramatic Shieldhide Dragon. See more cards illustrated by Chris Rallis.
Chris Rallis's signing times:

Miles Johnston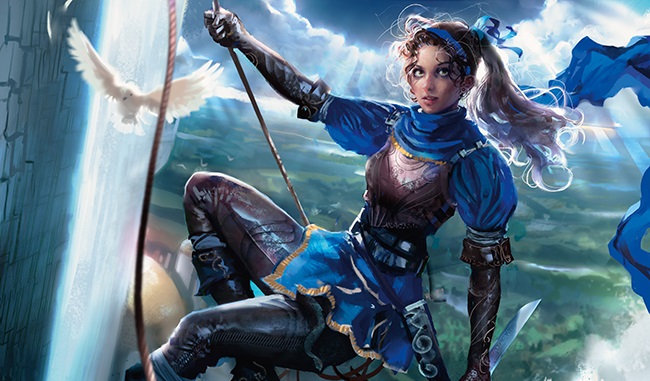 Miles Johnston is a talented newcomer with an eye for the surreal and incredible drawing skills. His first illustration for Magic: The Gathering, on the Ophidian-meets-Prowess blue creature Jhessian Thief, appears in Magic Origins. Miles also illustrated Cruel Revival and is very proficient in sketches.
Miles Johnston's signing times:

And we're not even done with all the special guests! Join us tomorrow as our resident Magic art expert, John Dale Beety, showcases a complete rundown of the accomplishments of Grand Prix London's special guests artists: John Avon and Aleksi Briclot!