Blake Rasmussen and Dan Musser previewed twelve cards, nine new and three reprints, coming in Modern Horizons 2 on today's episode of Weekly MTG.
New Cards
Dakkon, Shadow Slayer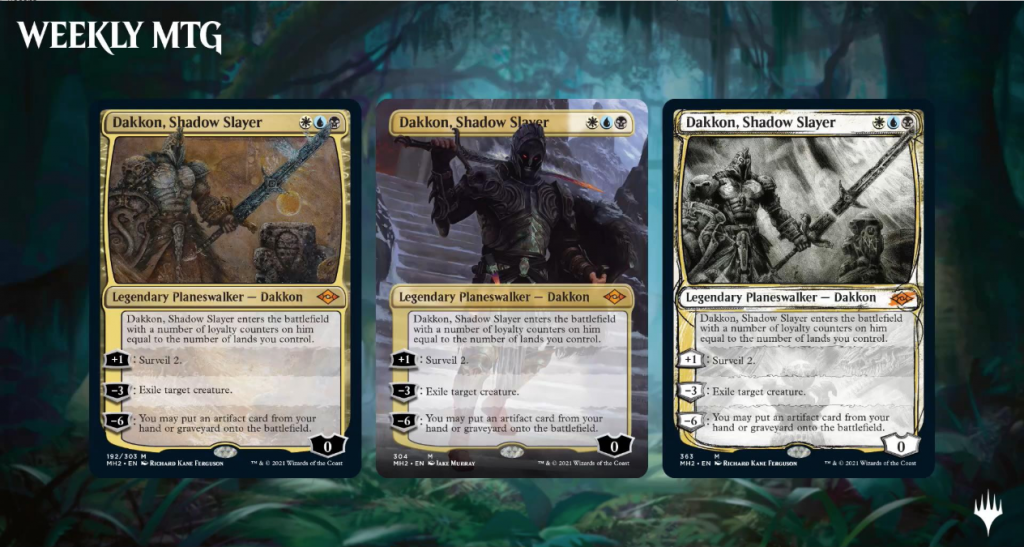 A callback to the original Dakkon Blackblade from Legends, Dakkon, Shadow Slayer is now a tri-color planeswalker that has flexible starting loyalty.
Timeless Dragon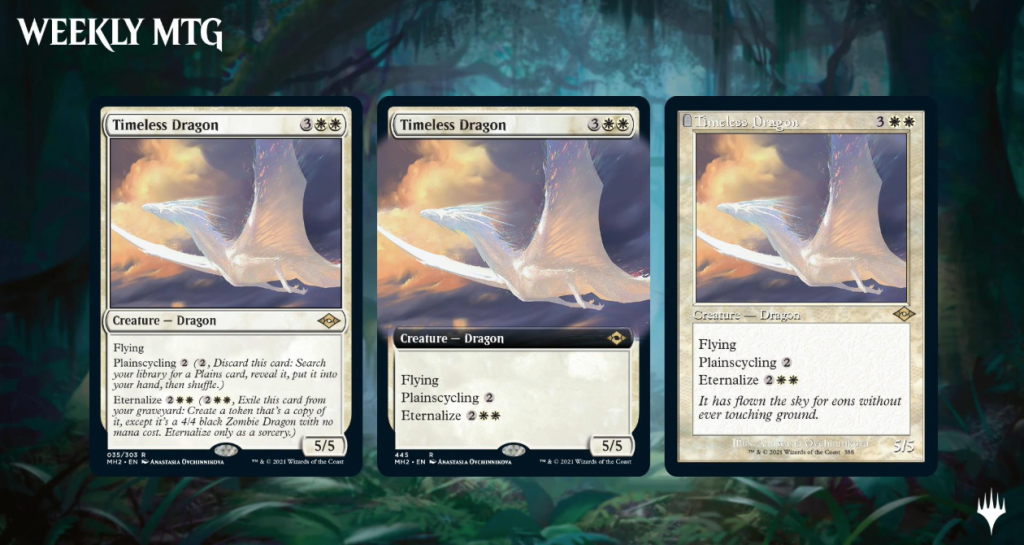 A spinoff from Eternal Dragon from Scourge, Timeless Dragon swaps its ability to return to the battlefield for the aptly named eternalize ability.
Rishadan Dockhand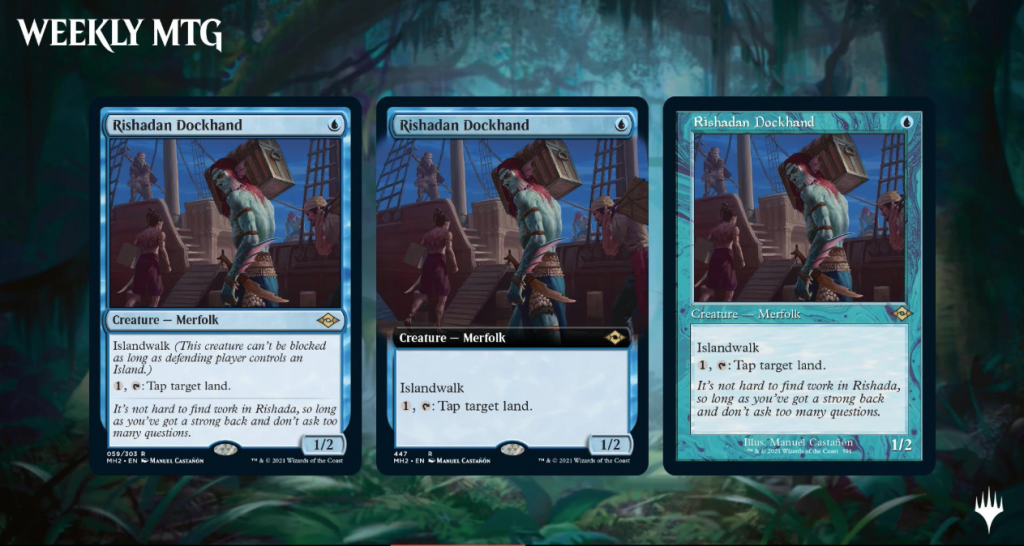 Rishadan Port won't be coming to Modern, at least not yet, but a one-mana Merfolk with its ability will. While it isn't white, the one-drop will fill in nicely for Merfolk tribal decks.
Grief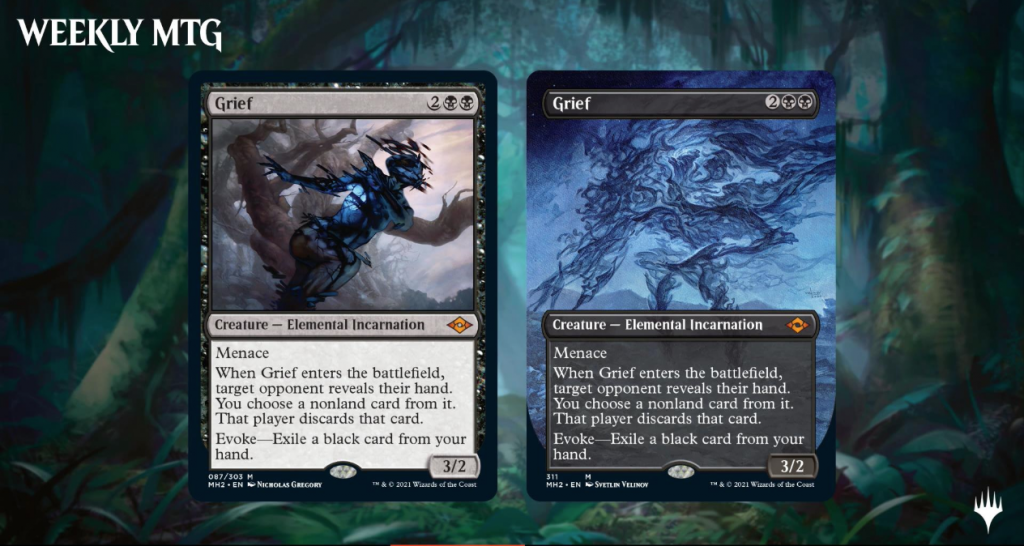 The first of a cycle of mythic rare Elemental Incarnations that all come with evoke costs requiring exiling a card of its color. Get your Ephemerates ready.
Profane Tutor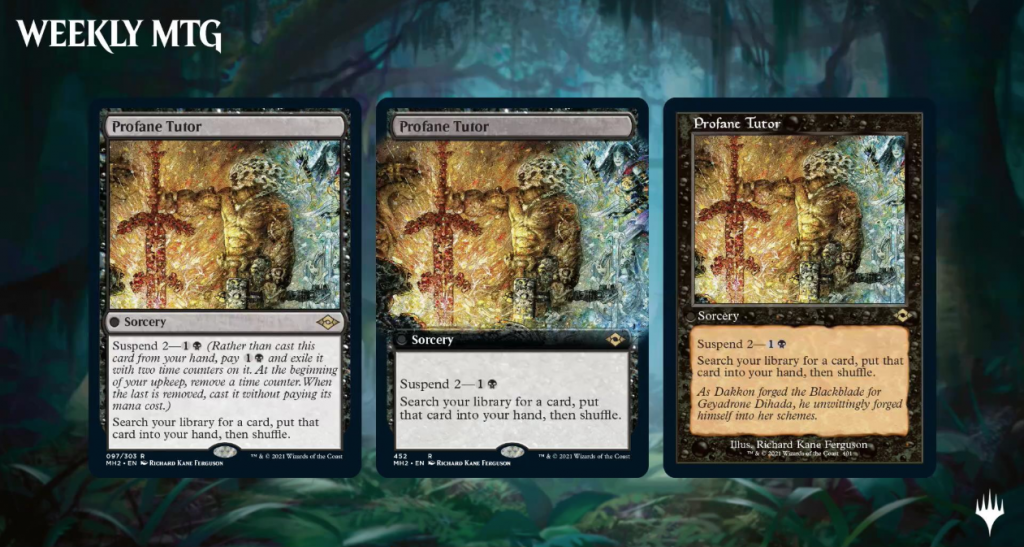 Another start of a six-card cycle, Profane Tutor is a suspended variant of Demonic Tutor that calls back to the already popular Ancestral Vision and Restore Balance.
Unmarked Grave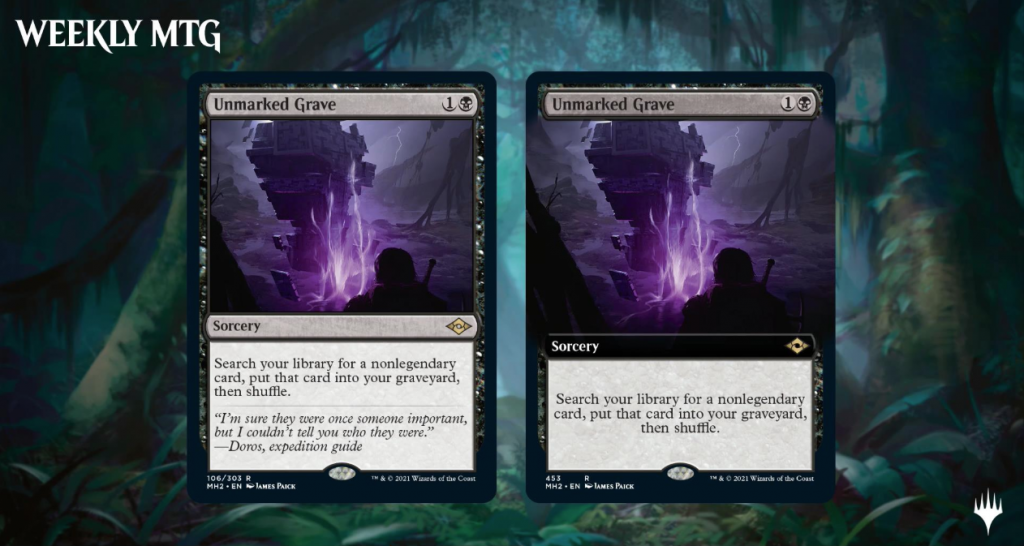 An Entomb-type card that doesn't make your reanimation target Griselbrand all the time.
Thrasta, Tempest's Roar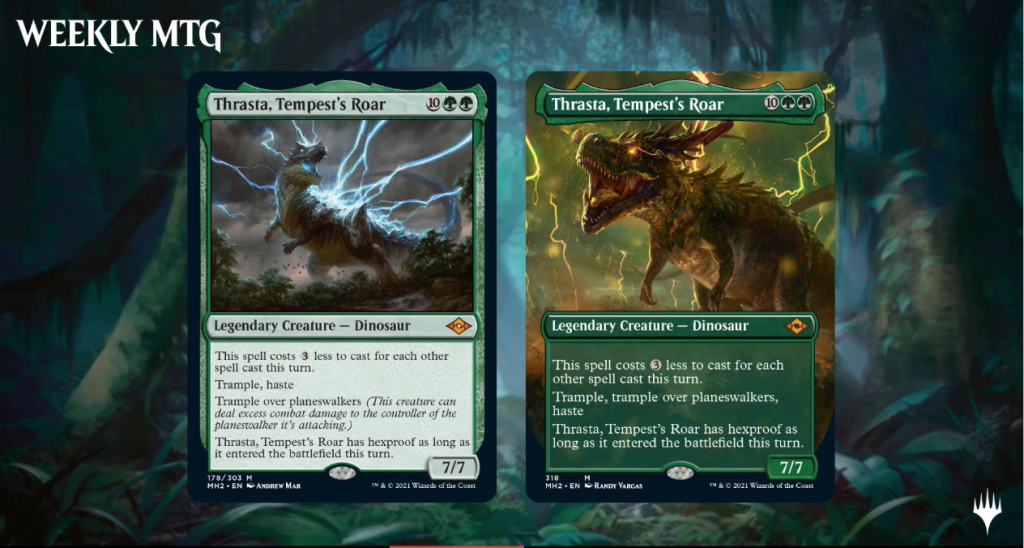 A new take on a Storm payoff and this time it is green! Thrasta, Tempest's Roar also introduces trample over planeswalkers as a new ability.
Flametongue Yearling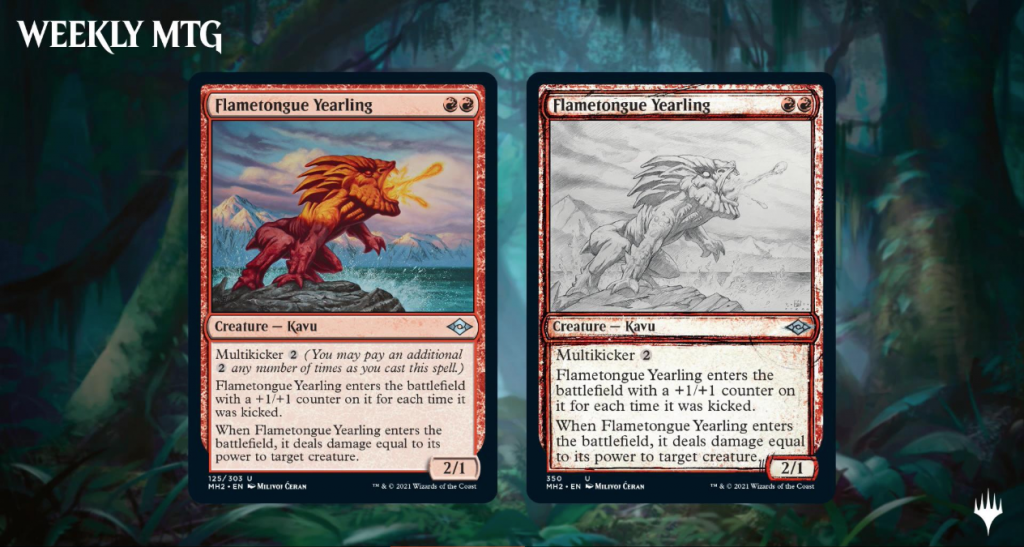 A more flexible version of Flametongue Kavu from Planeshift.
Yusri, Fortune's Flame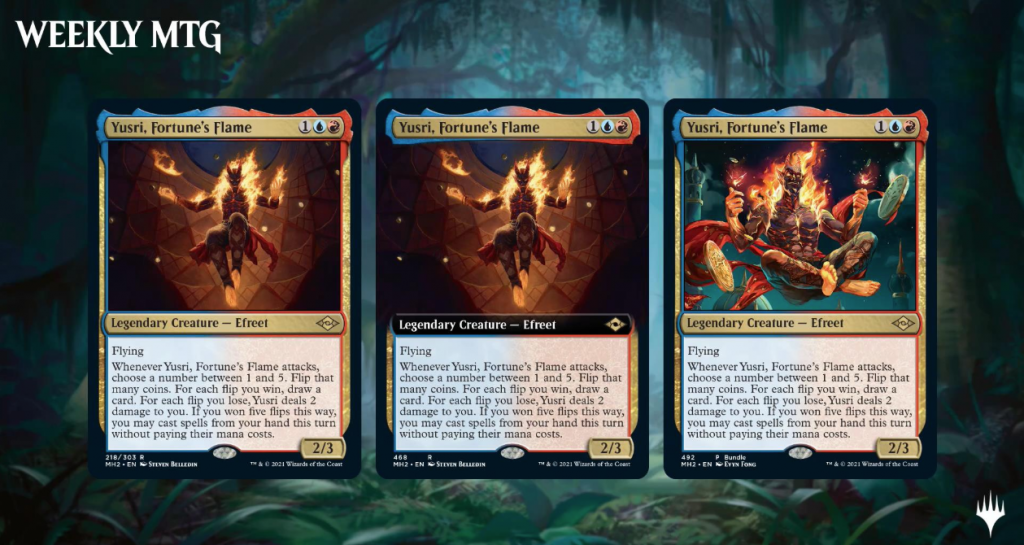 Bring your coins because it's time to flip. Yusri, Fortune's Flame is one of a handful of cards caring about coin flipping.
Reprints
Cabal Coffers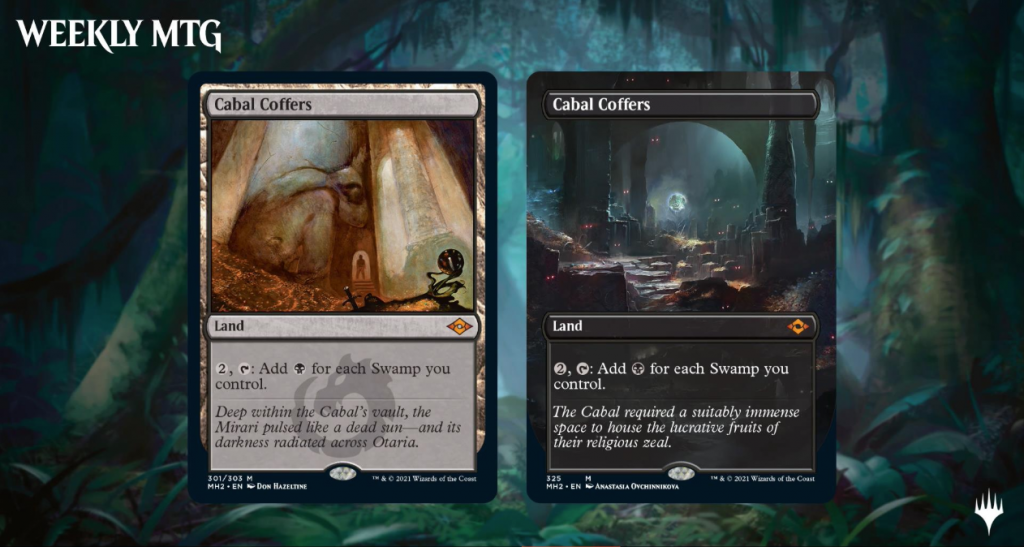 The Commander favorite is back as a mythic rare along with an amazing borderless art variant.
Giver of Runes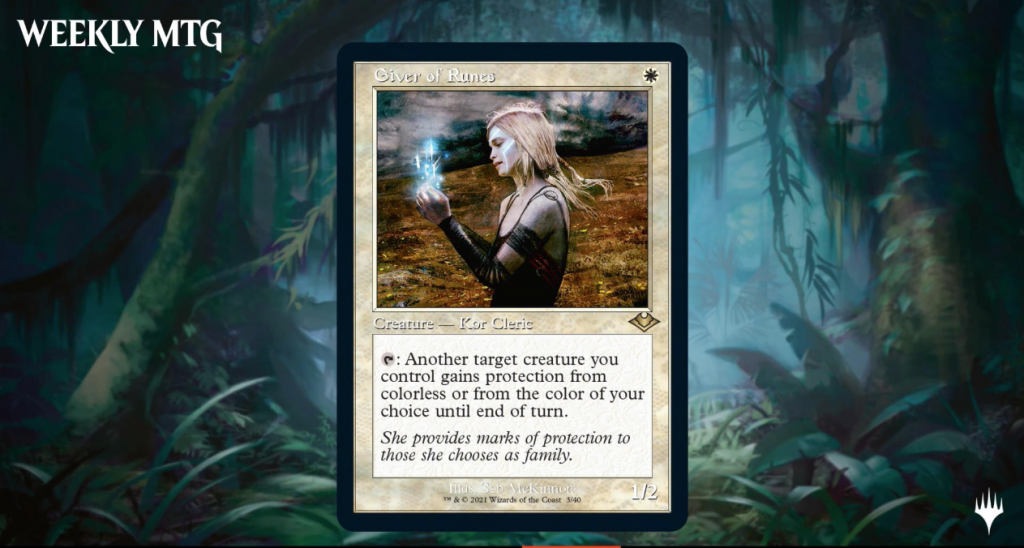 MH2 Collector Boosters will feature special old border reprints from the first Modern Horizons.
Force of Negation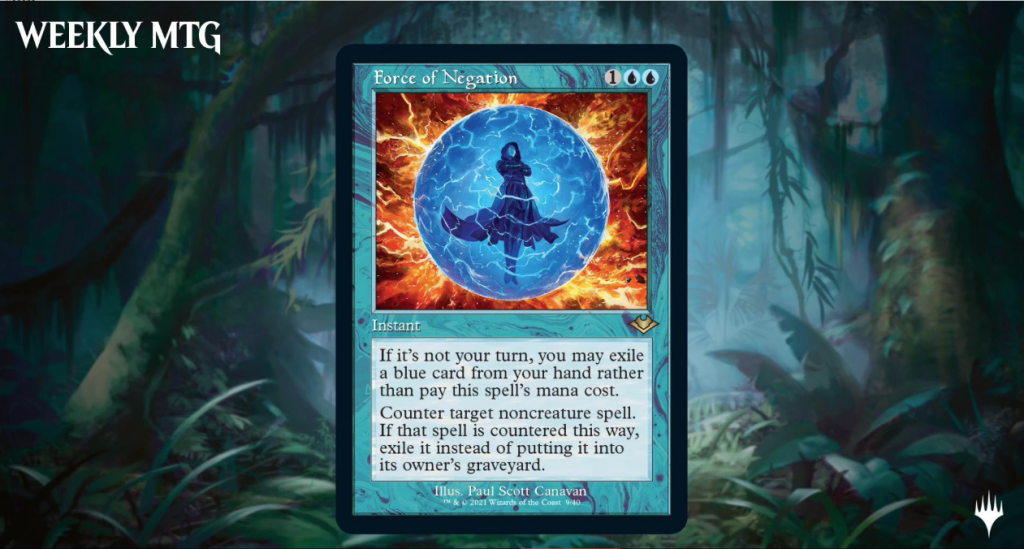 The second old border reprint.
Limited Archetypes
Lastly, Musser went over what to expect when playing MH2 limited. Check out the archetypes for each color pair.
Orzhov: Reanimator
Gruul: Storm
Azorius: Affinity/Artifacts matter
Boros: Aggressive affinity/Modular
Selesnya: +1+1 counters matter
Dimir: Discard payoffs
Izzet: Delirium
Rakdos: Madness
Goglari: Token sacrifice
Simic: "Junk" described as token collection matters