Early this morning, Wizards of the Coast (WotC) partnered with popular Magic YouTube channel Tolarian Community College to announce a new Secret Lair product featuring reprints of the five enemy fetchlands.
Secret Lair Ultimate Edition features enemy-colored fetchlands with brand-new, non-foil artwork, and comes packaged in a commemorative display case. The first week will feature a set of all five cards, then beyond release week, bundles with each fetchland individually will be available online as part of a Drop Series.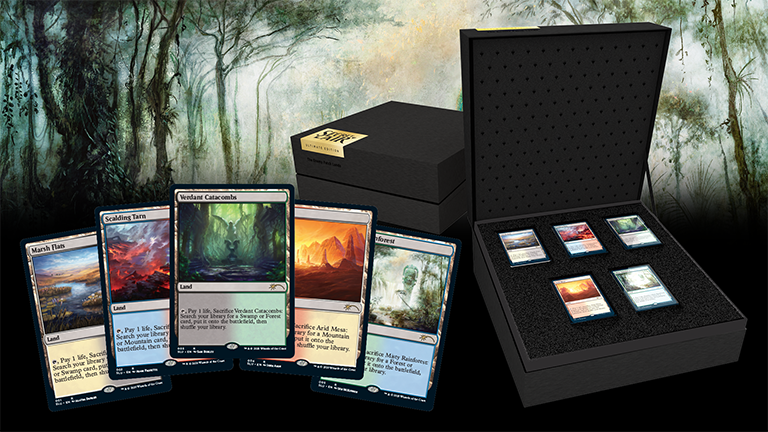 This Ultimate Edition will only be available via local game stores in the first week of release beginning May 29 and is reported to cost "a little over $165 USD."
Read more about the Secret Lair: Ultimate Edition from Wizards of the Coast and watch the full announcement trailer below.