Mark Rosewater took to Blogatog to clarify the Secret Lair X The Walking Dead cards showing up on Gatherer as not playable in any formats is an error that is being fixed.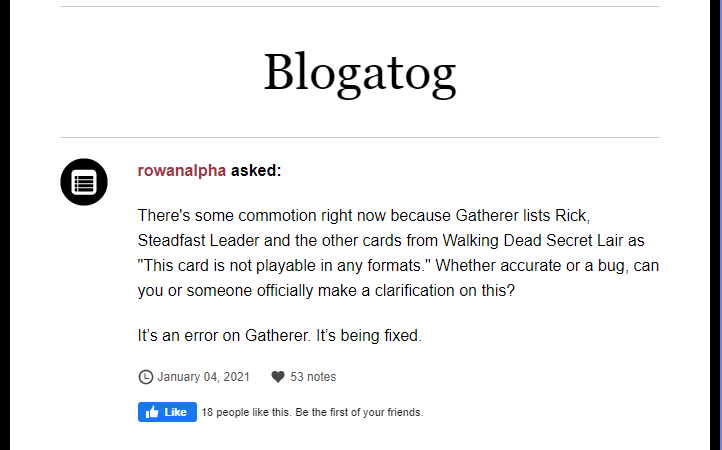 A Reddit thread from Monday posted that all the cards from Secret Lair X The Walking Dead had their legality changed. Commentators in the thread pointed out that other previously banned cards were still legal in their banned formats, hinting at a possible error.
Gatherer is currently down for server maintenance at the time of publication.