The next Secret Lair drop "Our Show Is On Friday, Can You Make It?" was revealed today, with art work inspired by psychedelic concert posters.
The five cards: Wrath of God, Gamble, Preordain, Decree of Pain, and Nature's Lore were illustrated by a cast of international artists with background in creating band posters and other merchandise.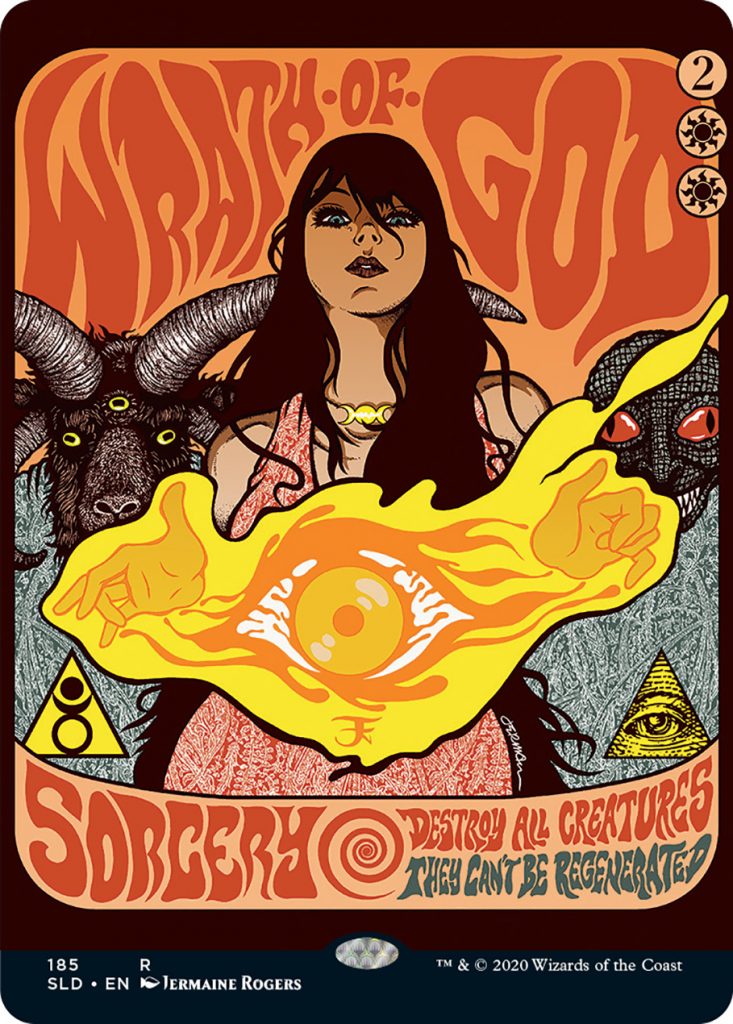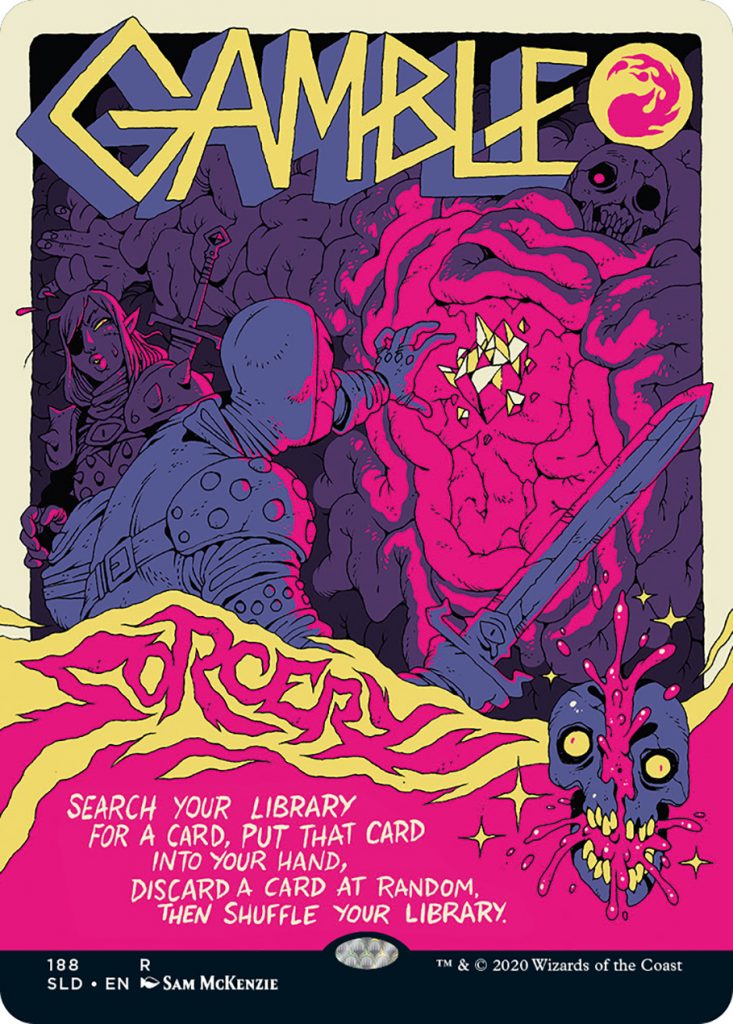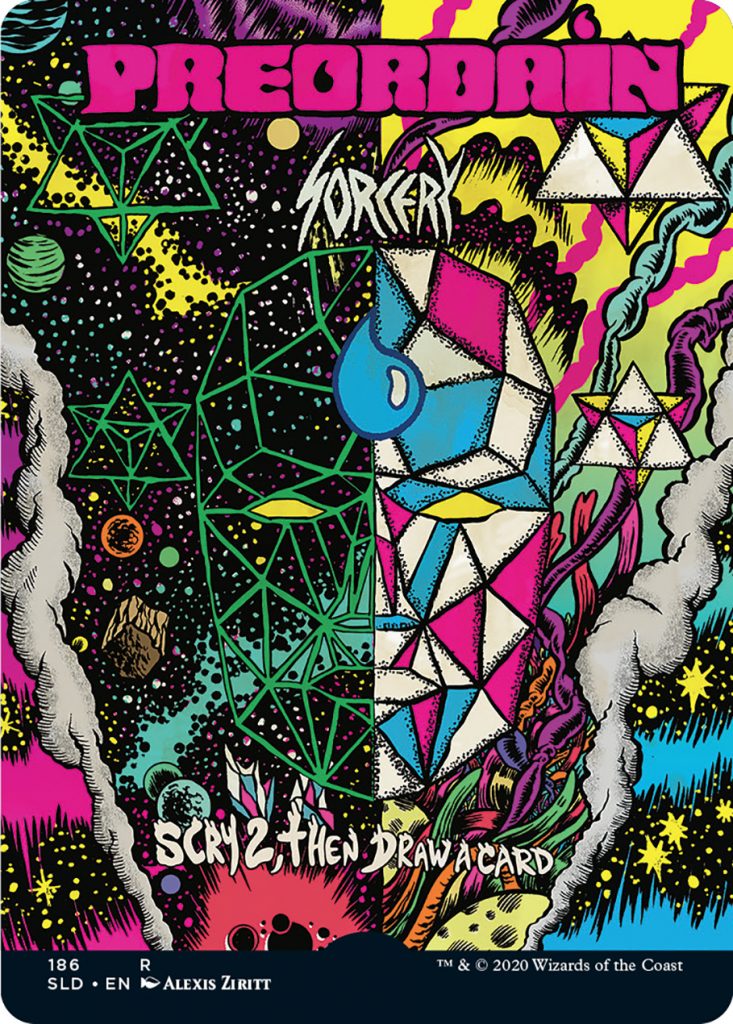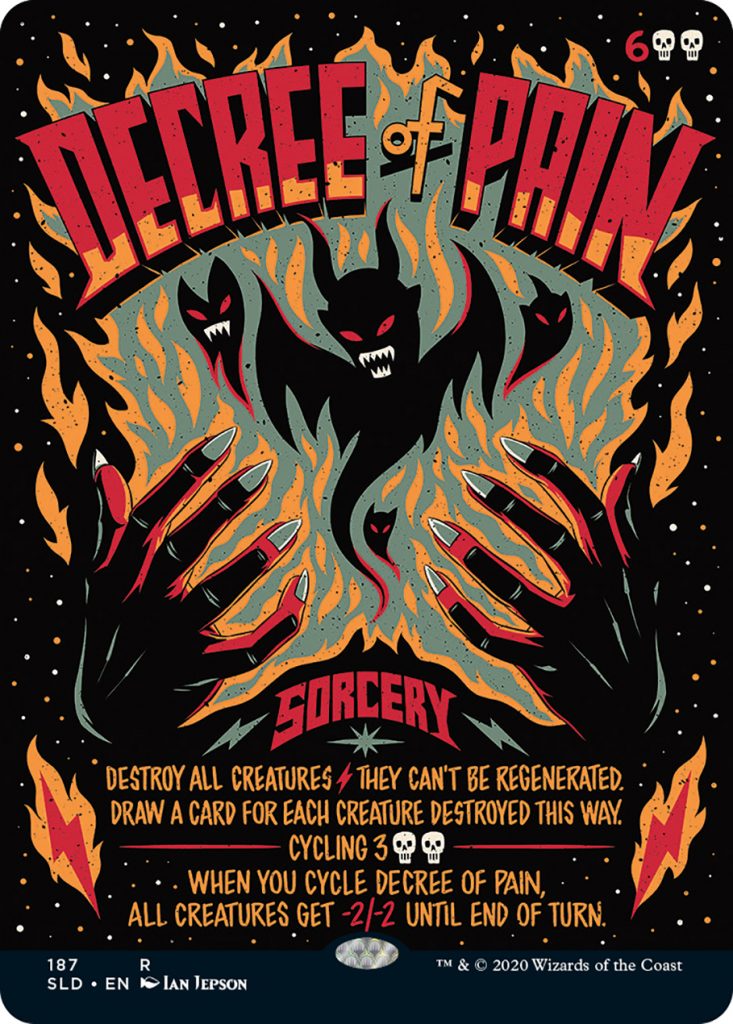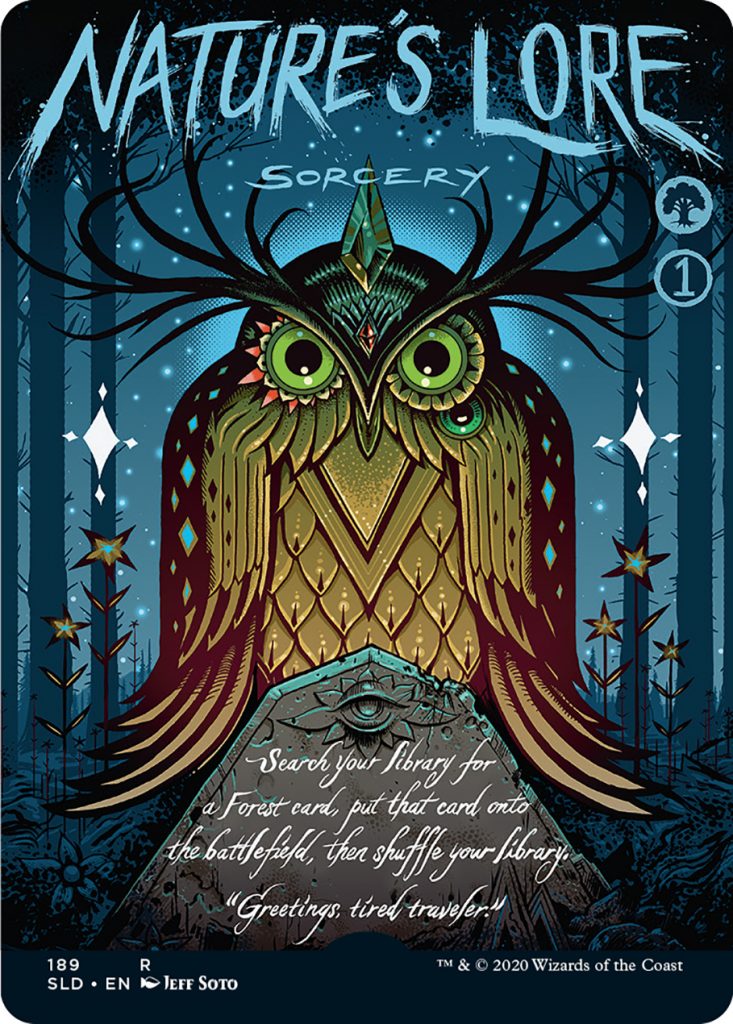 Preorders can be placed starting on April 26 running through May 28 for $29.99.
Read the preview article from NME.com.