With MTG Arena set to debut in early access on mobile January 28, Wizards of the Coast (WotC) has released a thread detailing important features users may find helpful when getting started.
Tap to View and Target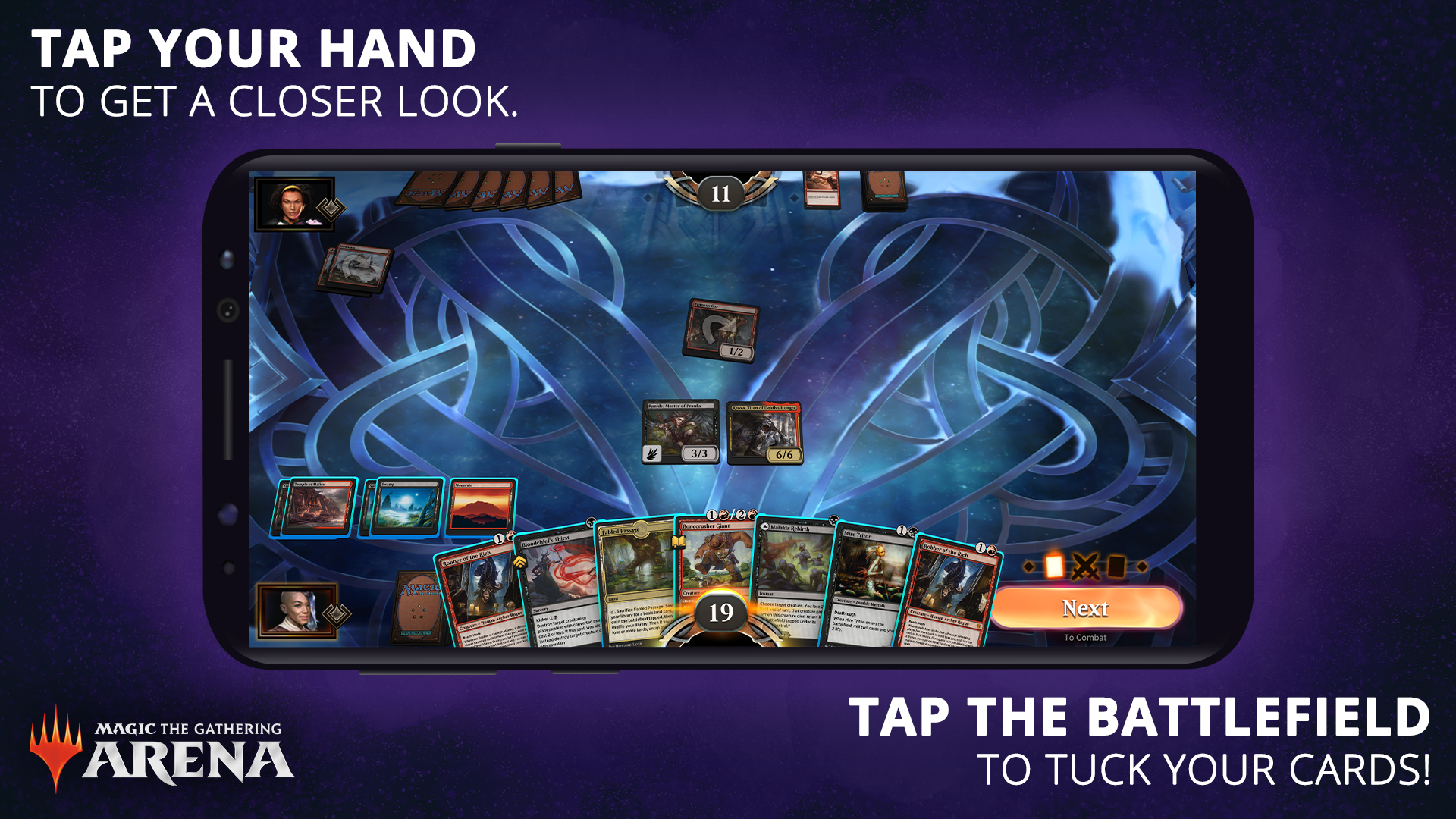 To better accommodate the size of phone screens, MTG Arena mobile utilizes a tap to view system that allows users to zoom and minimize their hand at will. This is helpful for reading cards up close as well as cutting down on on-screen clutter.
Similarly, Tap to Target provides an easy way to select the targets of your spells, activate the abilities of your permanents, and navigate through important steps.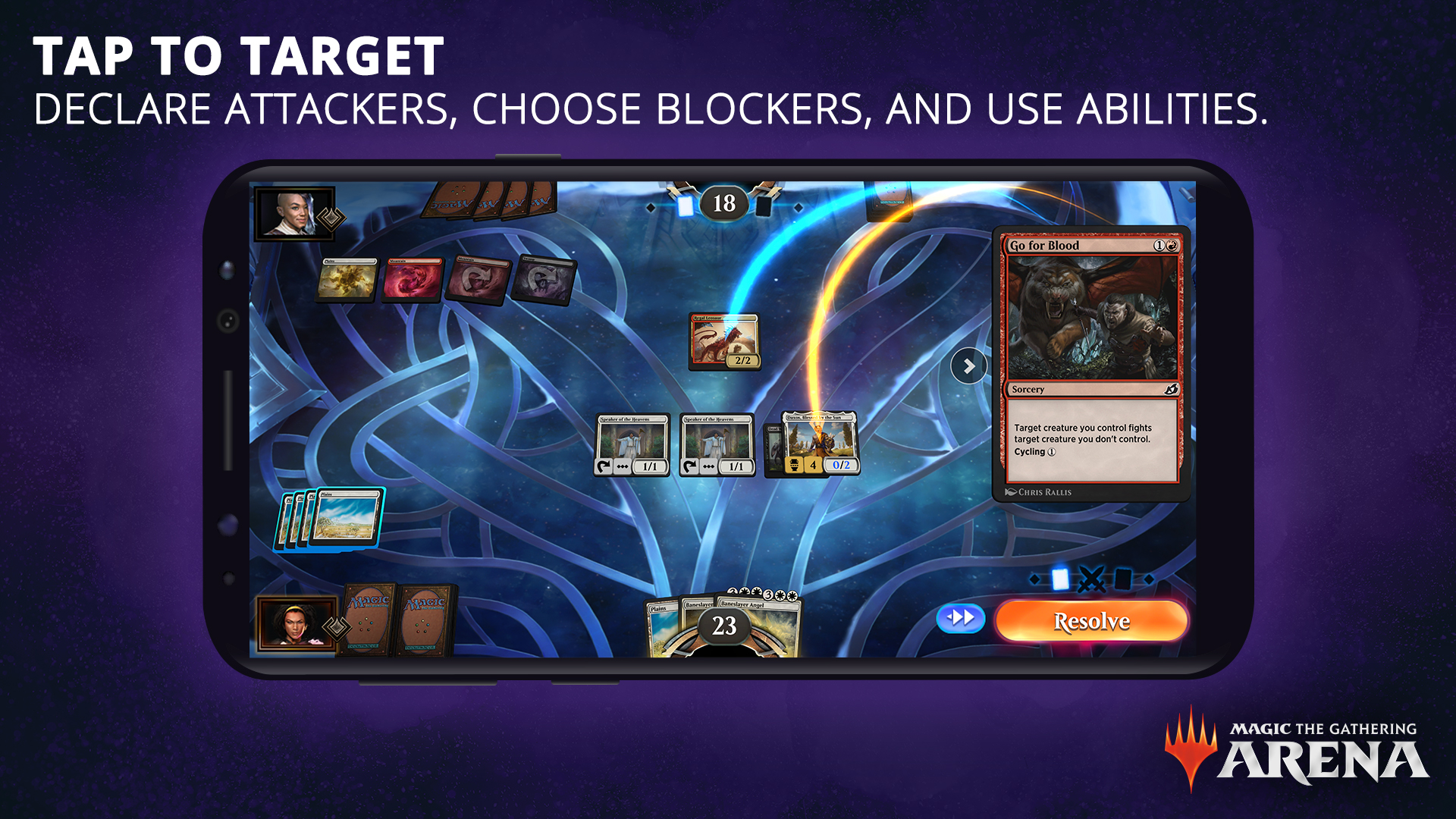 Drafting and Deckbuilding
Lastly, MTG Arena mobile implements a new way to draft and build decks. The on-screen collection can be tapped to select individual cards, but can also be swiped left or right to navigate through the full library. The same features apply to the library itself.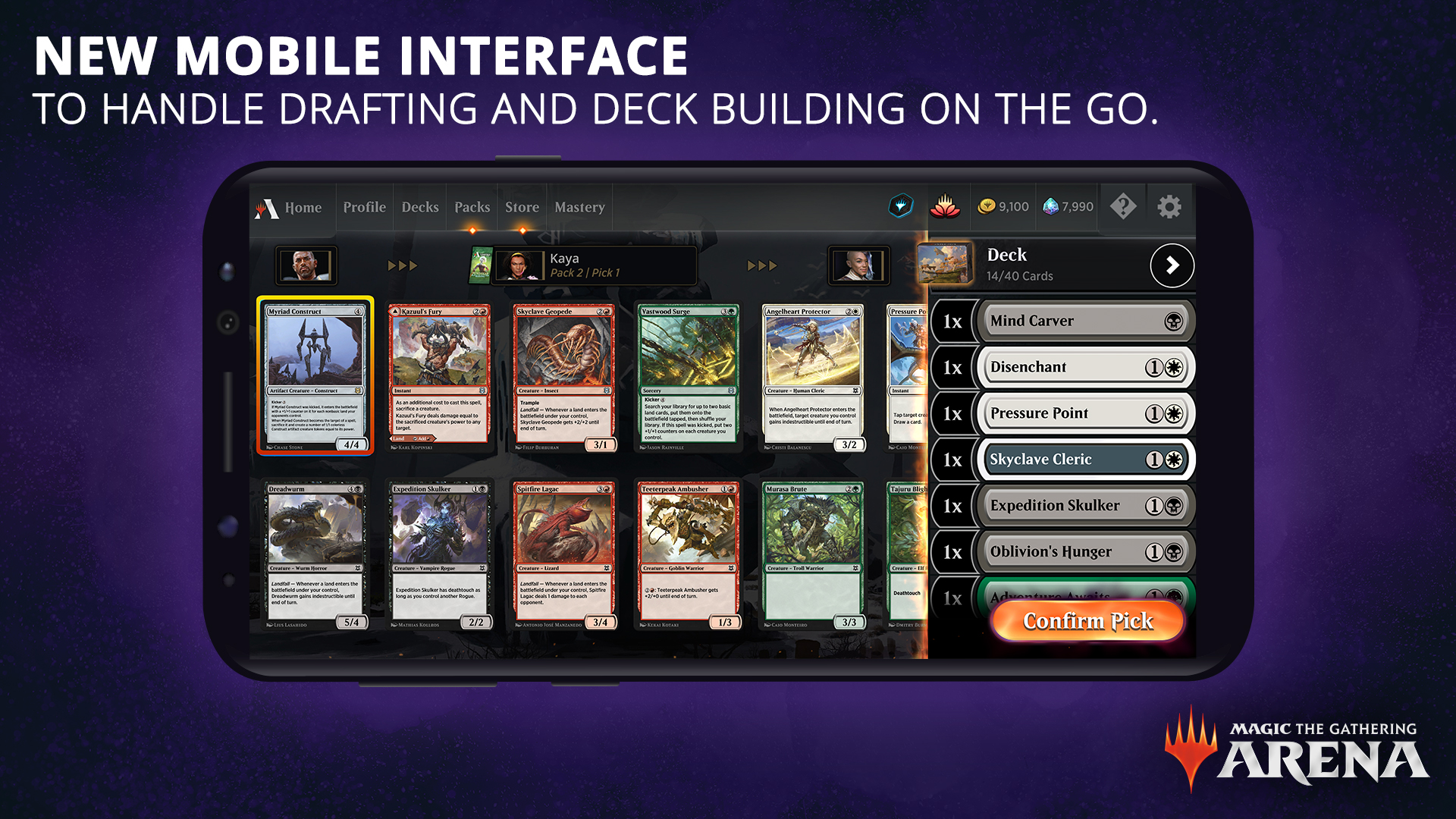 Required Specifications
Users curious whether or not their device will be able to run MTG Arena should refer to the information provided below.
Android Version: 6.0 (Marshmallow)
RAM: 4GB
Graphics API: OpenGL ES 3.0
Texture Compression: ETC2
Required Chipsets
Kirin 970 -or-
Snapdragon 845 -or-
Exynos 9810
Read the original article from Wizards of the Coast.