With the completion of the MPL and Rivals Gauntlets this weekend, the 16-person field for Magic World Championship XXVII was finalized.
Four slots remained to be filled coming into the weekend with the MPL Gauntlet awarding three qualifications on Saturday and the Rivals Gauntlet determining the last player to make it on Sunday. Each tournament featured 24 players with MPL and Rivals league qualifications for the next year's final season on the line, along with the four tickets to Magic World Championship XXVII.
Each Gauntlet trimmed the field over twelve rounds of Standard, leaving a Top 8, double-elimination bracket to determine who would punch their ticket for Magic's most prestigious tournament. The story of the MPL Gauntlet was the domination of the Japanese players and their take on Jeskai Mutate. Rei Sato, Yoshihiko Ikawa, and Riku Kumagai had a shot at Worlds on Saturday with Sato and Ikawa locking up their spots by winning two matches in the upper bracket.
Creatures (12)
Lands (21) Creatures (12)
Lands (21) Sato had to defeat Kumagai, sending him to the lower bracket where he beat Javier Dominguez to get one last shot at Worlds. However, France's Jean-Emmanuel Depraz took down the final match 2-1 with Dimir Rogues to prevent a sweep from Japan.
Creatures (16)
Lands (25)
Spells (19)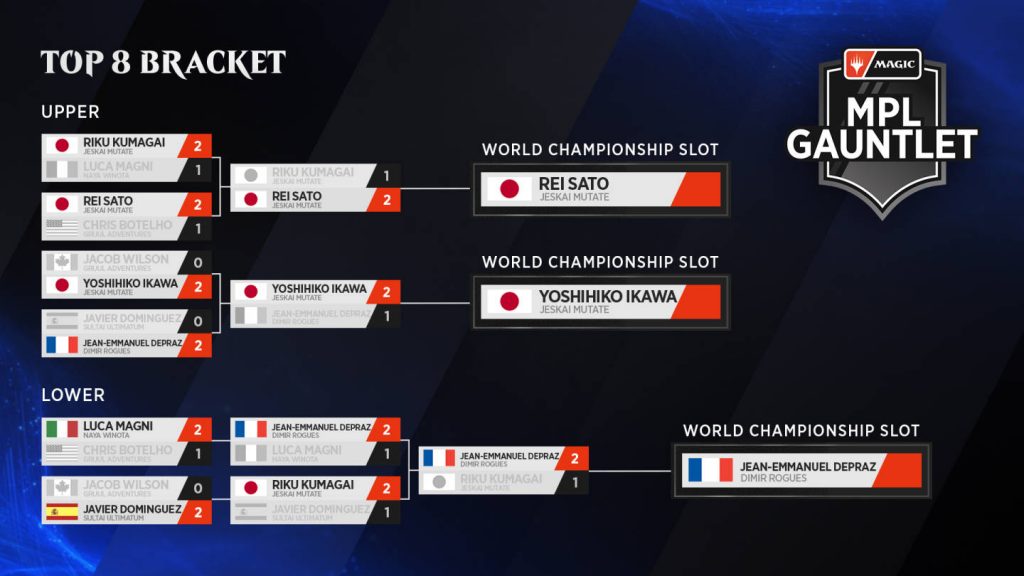 That left the Rivals Gauntlet to play out on Sunday to figure out the final player to reach Magic World Championship XXVII. Gavin Thompson of the United States reached the qualification match through the upper bracket with Gruul Adventures with a win over Jan Merkel, sending the German to the lower bracket. Merkel had to face fellow countryman Kai Budde in an Izzet Control (Yorion) mirror match to determine who would get the last shot at Thompson. Merkel edged out the German Juggernaut 2-1 to earn a rematch against Thompson.
Thompson had to win one match while Merkel would need to win two without dropping a set to move on to Worlds. The match went down to the wire as Merkel took the first set 2-0 and the second set came down to a Game 3. Thompson took a mulligan to six cards and kept a risky hand with no green mana, leading to a slow start as Merkel took control early and leveraged his card advantage into a victory.
Creatures (4)
Lands (33)
Spells (43)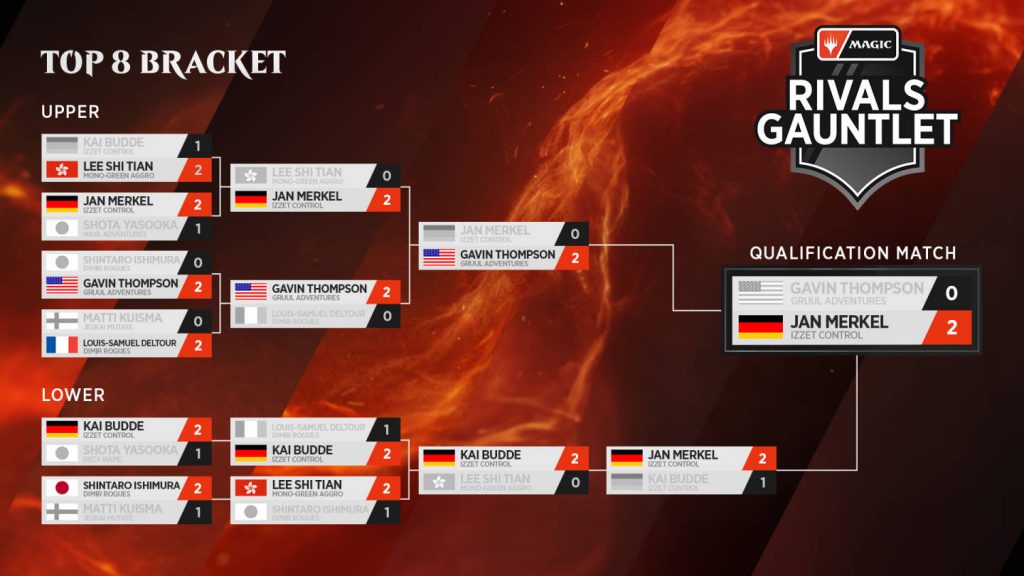 The field for Magic World Championship XXVII is now set. The sixteen players are:
Paulo Vitor Damo da Rosa
Ondrej Strasky
Eli Kassis
Stanislav Cifka
Seth Manfield
Gabriel Nassif
Matt Sperling
Yuta Takahashi
Sam Pardee
Noriyuki Mori
Arne Huschenbeth
Keisuke Sato
Jean-Emmanuel Depraz
Rei Sato
Yoshihiko Ikawa
Jan Merkel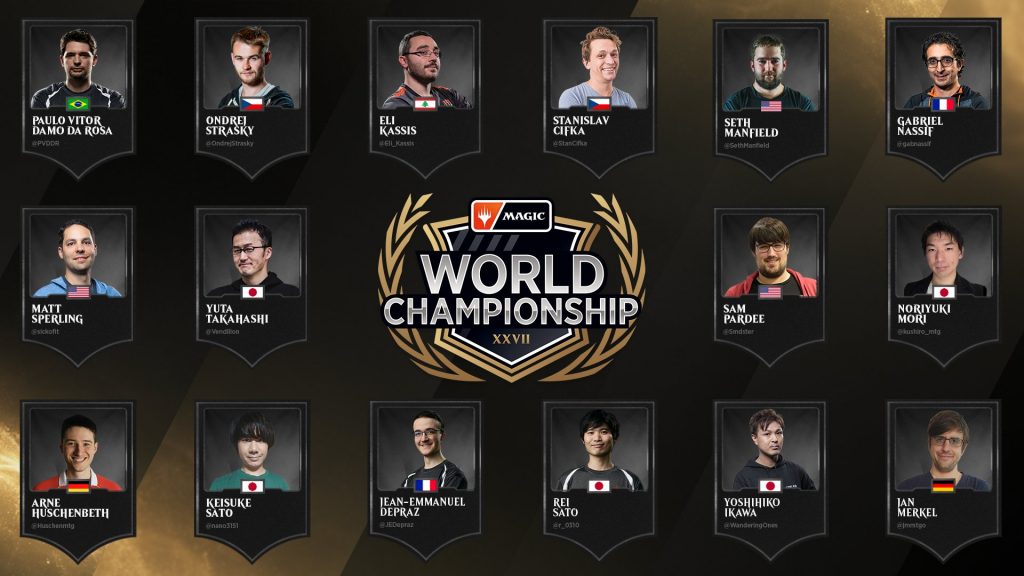 Magic World Championship XXVII is scheduled for October 8-10 with a prize pool of $250,000 on the line.
See all the MPL Gauntlet and Rivals Gauntlet decklists.