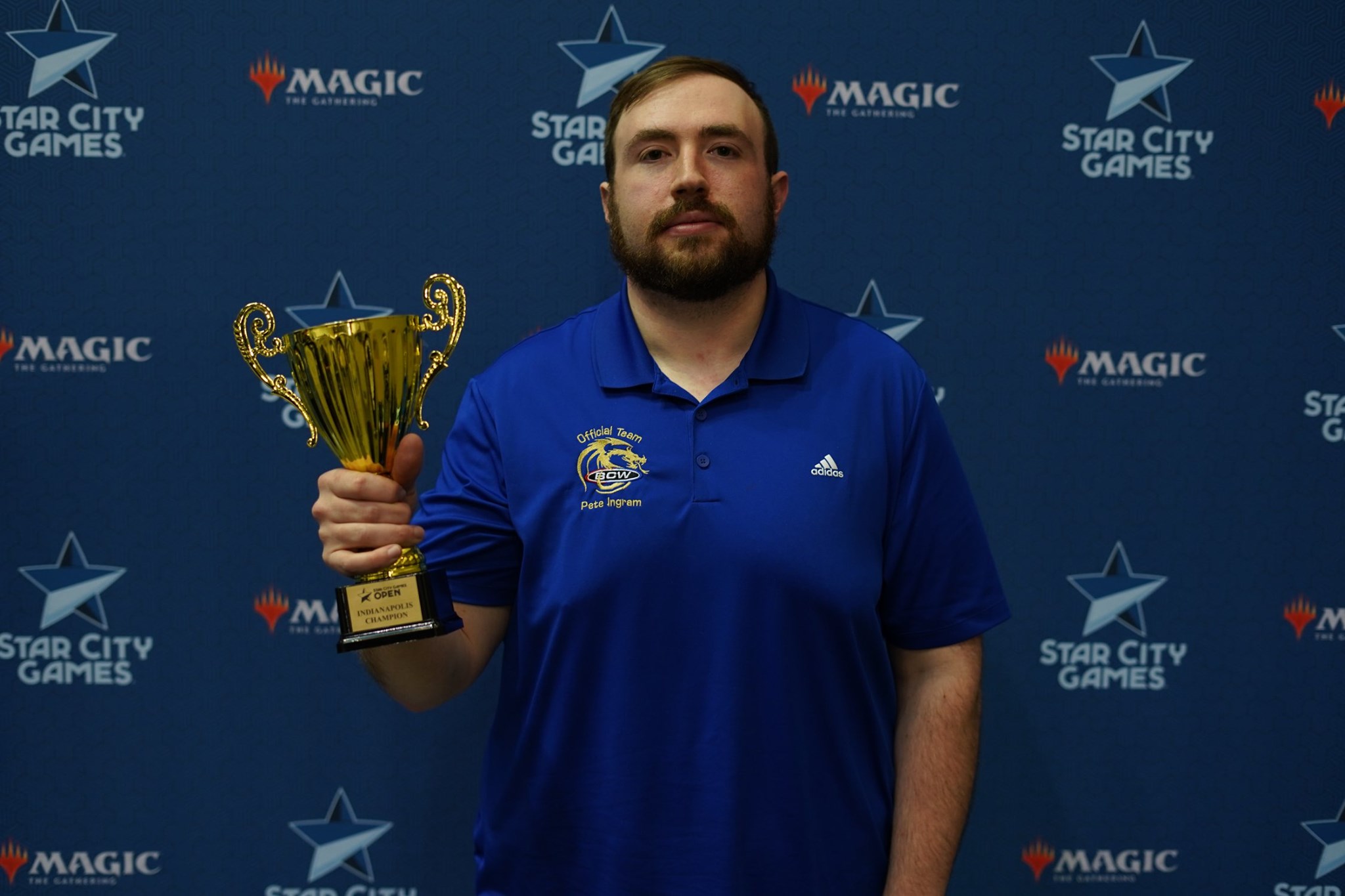 Pete Ingram
Pete Ingram can't stop winning with Dimir Inverter.
After an already great month including a Team Constructed Open win in Richmond and a Players Tour Top 8 in Phoenix, Ingram capped it off by taking down the Pioneer Open in Indianapolis. Ingram went undefeated on Day 1, entered the elimination rounds as the top seed, then won three straight Dimir Inverter mirrors to claim his fourth trophy on the SCG Tour.
Quarterfinals
5
Iaaali
Mono-White Devotion
7
Perdue
Mono-White Devotion
3
Mogelgaard
Azorious Control
Four players made the Top 8 with Dimir Inverter and Ingram beat the other three, leaving the rest of the bracket made up of two copies of Mono-White Devotion, and singleton copies of Azorius Control and Golgari Aggro. Ingram eliminated Collins Mullen in the quarterfinals and Julien Henry in the semifinals to set up his final mirror match against Ben Wienburg in the finals. His previous two matches were three-game slugfests, but Ingram managed to take the finals in two, winning the event by taking care of Wienburg's Pack Rat army with a clutch Legion's End to turn the game in his favor.
Creatures (7)
Planeswalkers (6)
Lands (19)
Spells (28) View all the Decklists from Day 2 of SCG Indianapolis.
Modern Classic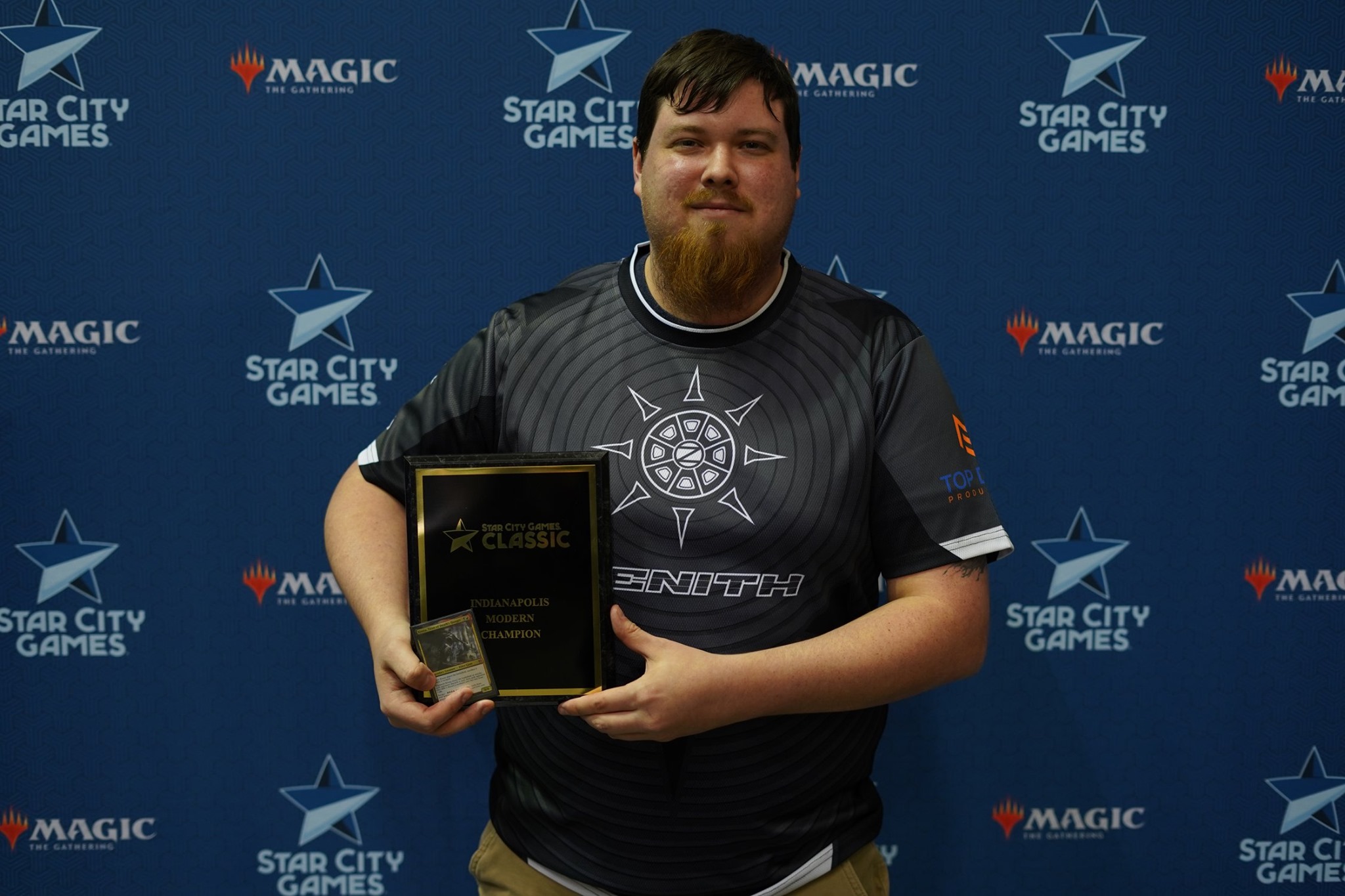 Michael Farrell
Michael Farrell came out on top of the Modern Classic with a new take on Jund, rising above the four Primeval Titan decks in the Top 8. Farrell's build of Jund included two copies of Kroxa, Titan of Death's Hunger and used Pillage, Fulminator Mage, and Ashiok, Dream Render all from the sideboard to fight the big mana decks. Farrell defeated Michael Bischoff on Jund Death's Shadow in the final, where both players had access to Kroxa.
Quarterfinals
2
Bennett
Grixis Urza Breach
6
Bischoff
Jund Death's Shadow
Creatures (12)
Planeswalkers (7)
Lands (22)
Spells (19) Pioneer Classic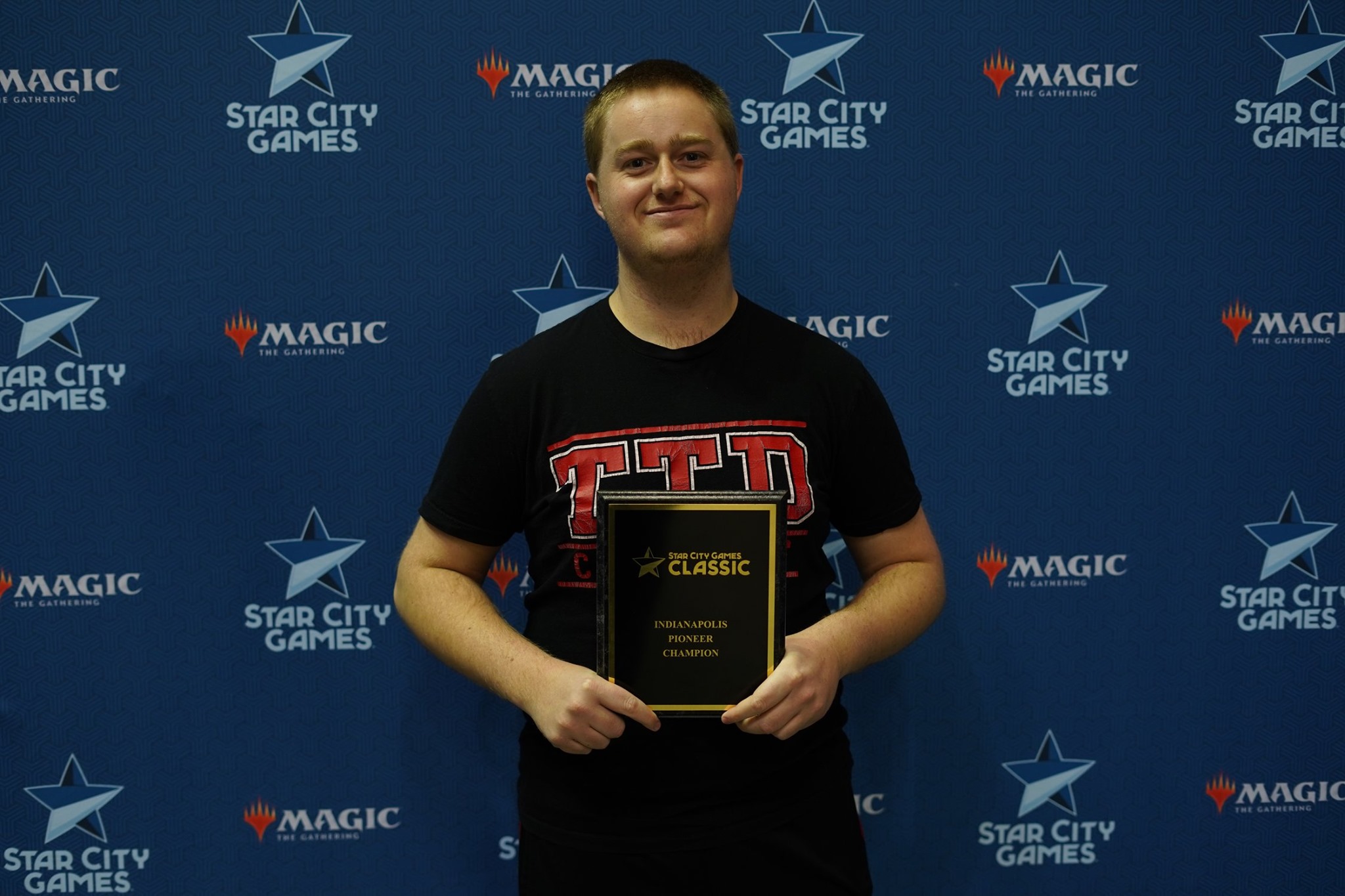 Derrick Davis
Derrick Davis won the Pioneer Classic with Sultai Delirium – a deck that didn't make the elimination rounds of the Open despite it being the second-most played deck – while not worrying about facing Dimir Inverter as the deck didn't make the Top 8 in the Sunday event. Davis beat James Johnston on Mono-Black Vampires in the finals, which was one of three black aggressive decks in the Top 8.
Quarterfinals
2
Strasler
Mono-White Devotion
7
Johnston
Mono-Black Vampires
Creatures (19)
Planeswalkers (3)
Lands (19)
Spells (19) The Star City Games Regional Championships return on March 7. Find a location and register to play today!