Gavin Verhey invited Mike Turian, Magic's principal product designer, onto today's episode of Good Morning Magic to talk about Magic's involvement with Extra Life and the upcoming Secret Lair that will benefit the organization.
Wizards of the Coast (WotC) has been working together with Extra Life for a while now, raising more than a million dollars for them last year, and is back again this year with a new charity stream and Secret Lair product.
Secret Lair Extra Life 2020 will be a new product including new, foil art of four iconic cards that celebrate children around the multiverse. The Secret Lair contains Amulet of Vigor, Collected Company, Consecrated Sphinx, and Teferi's Protection. The foil Secret Lair will sell for $59.99 with $30 from each sale going to Extra Life. It will be available for purchase from Nov. 6 — Nov. 9 directly from WotC.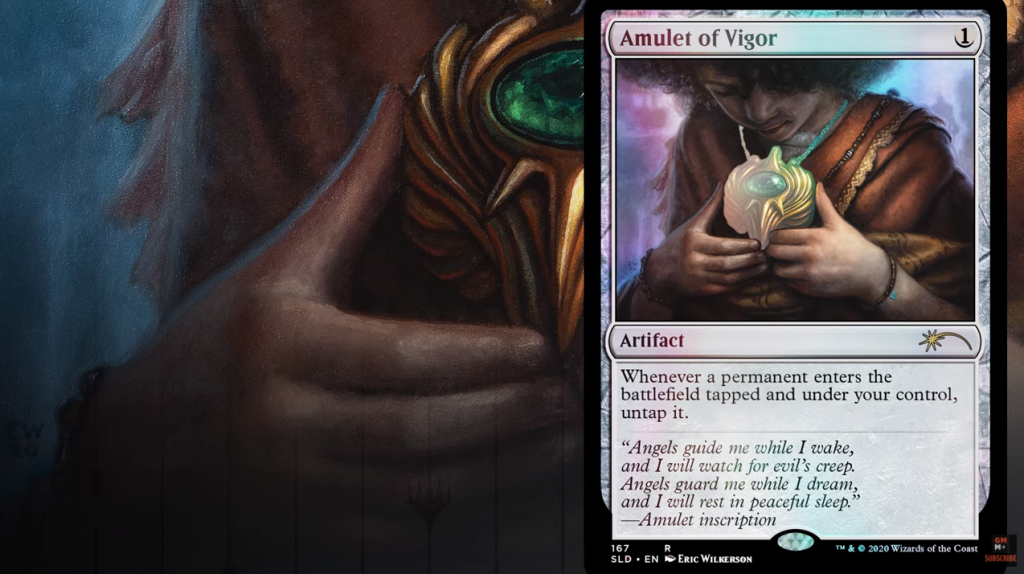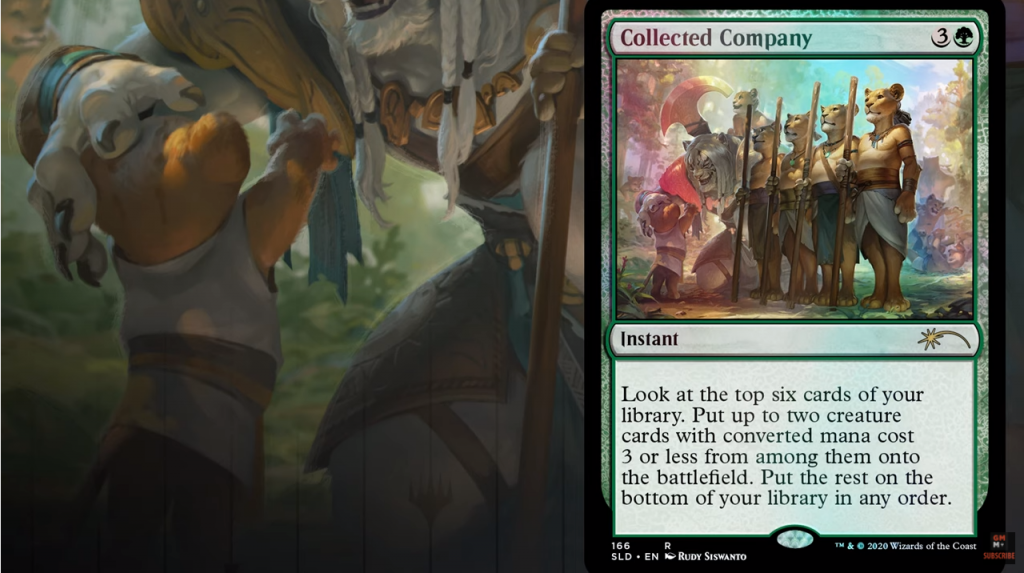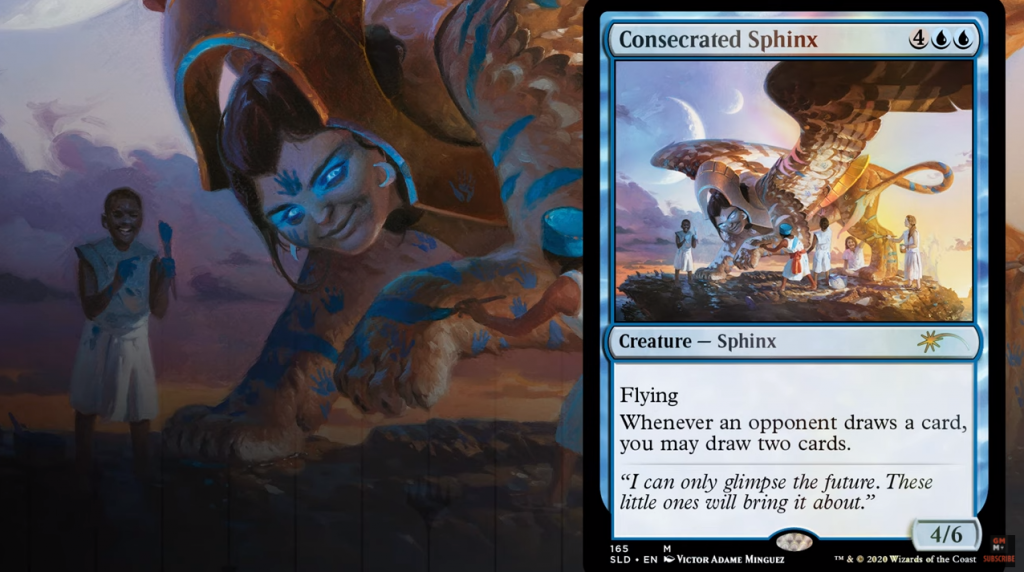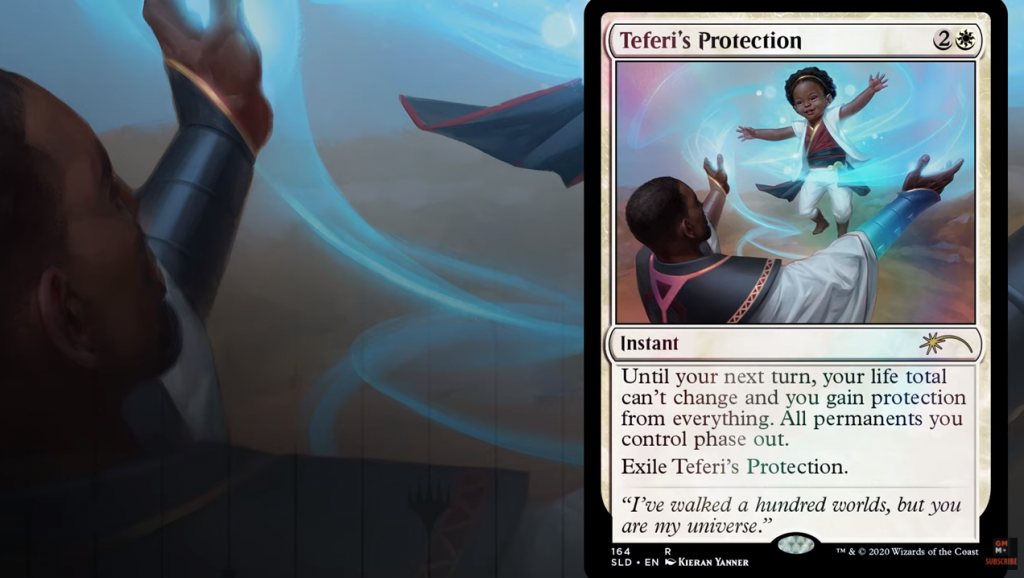 WotC staff will put on a stream on Nov. 7 hosted by Verhey, where WotC employees will play Magic stipulation drafts, play brew contests on Ironroot Chef, and even have Mark Rosewater host a segment of Ask Rosewater.
The team will also be auctioning off uncut sheets of Magic sheets on eBay, with the auctions of twenty sheets ending at the culmination of the stream. Available sheets include: Fifth Edition rare sheets in German, Alliances uncommon and rare sheets in Spanish, Ikoria: Lair of Behemoths showcase foil sheet, premium Teferi, Master of Time sheet with all variations of the mythic rare from Core Set 2021, and a Mystery Booster (Convention Edition) sheet with all the playtest cards.
The charity stream will kick off at 9 pm ET/6 pm PT on Nov. 7 and can be found at twitch.tv/Magic. Auctions for the uncut sheets will start on Oct. 29 and run through the stream.
WotC will also be working with Ultra Pro to sell playmats featuring the art from the Secret Lair cards at $21.99 each with $16 from each sale going to charity.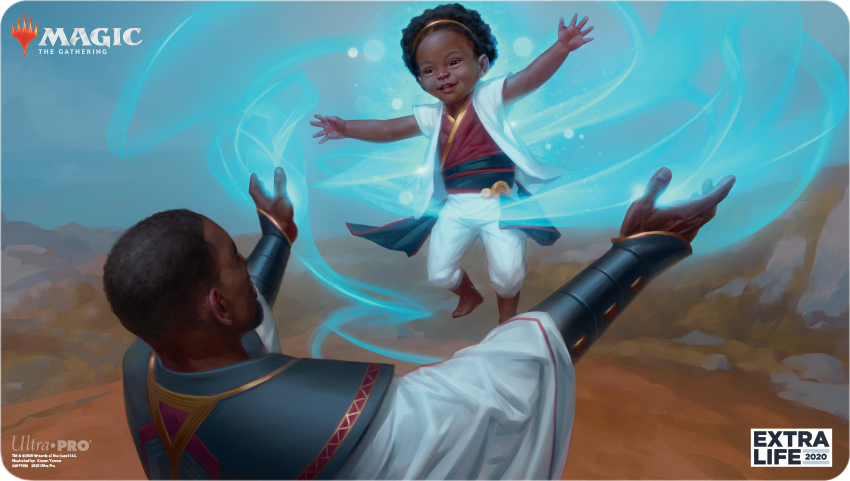 WotC is working with mtgproshop.com to sell shirts and playmats with the Ajani Extra Life logo as well. Check out extralifeshop.com for more details.