Basic lands with art from Bob Ross, as well as a craftable version of Evolving Wilds featuring art work from the late painter showed up on Magic Arena today following the latest client update.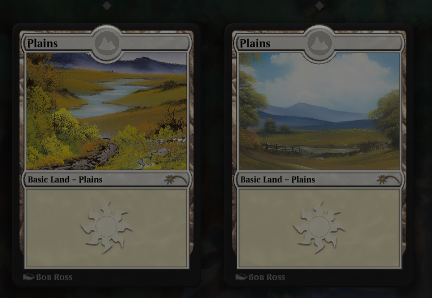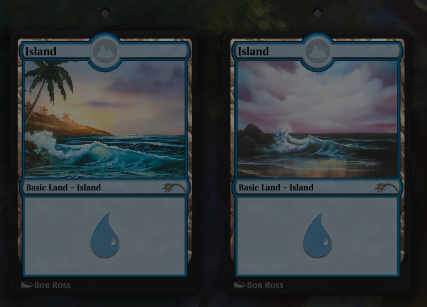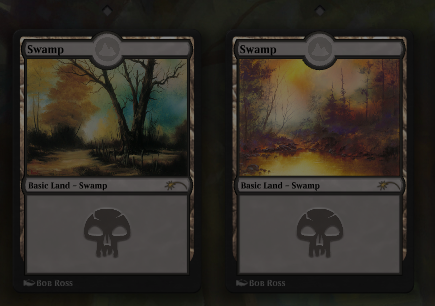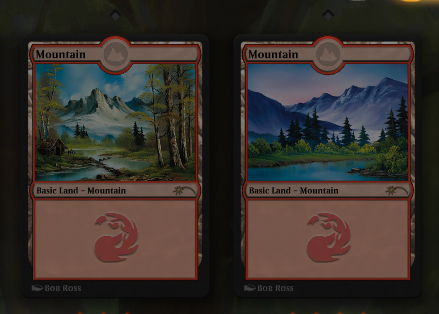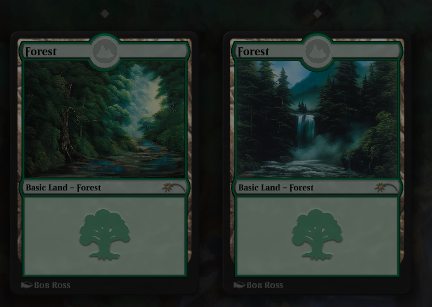 The new lands support the claim of new Secret Lair drops that surfaced from an Instagram post by the user "themtgfinanceguy" on October 19. The account posted five new drops that would be set to go on sale on Cyber Monday through Nov. 30. The rumored drops included a Bob Ross-themed land set, a Seb Mckinnon drop, a squirrel collection, a mana rock set, and a Thraximundar plus removal spell package.
The two new basic land arts and the Evolving Wilds can be found in the client when searching through the filters of not collected, rare, and land. The cards show up along with the APAC basic lands that were added to the store today. Evolving Wilds shows up next to other rare lands.
While the basic lands can't be crafted, the Evolving Wilds can be created using rare wild cards.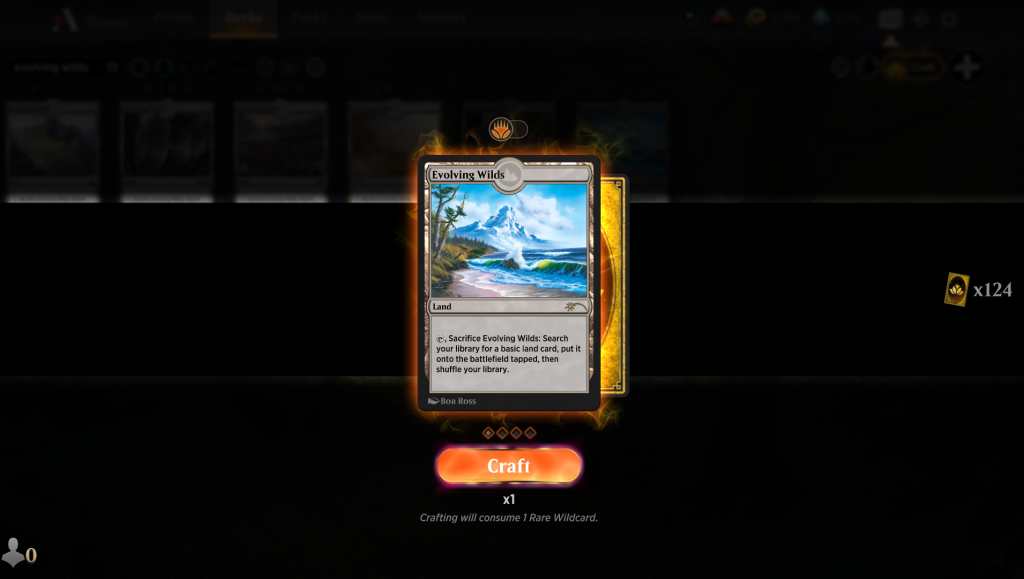 The Evolving Wilds even comes with flavor text from the star of The Joy of Painting.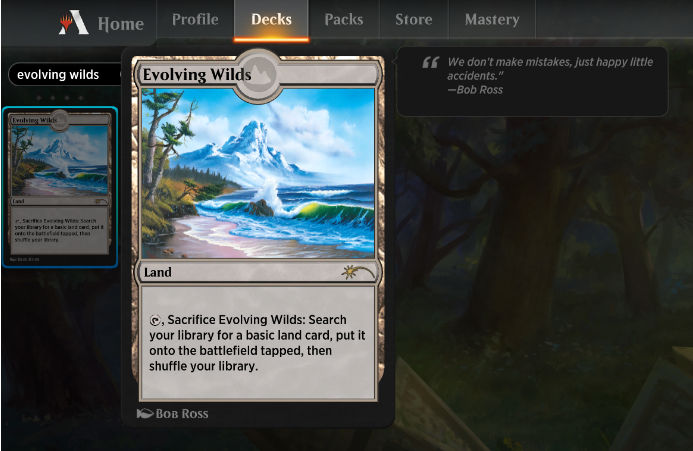 "We don't make mistakes, just happy little accidents," is one of Ross's famous lines from the show, which resurged in popularity after the series was streamed on Twitch a few years ago.