Courtesy of Wizards of the Coast (WotC) and Rooflemonger, take a look at the art for Ken in the upcoming Magic: the Gathering x Street Fight Secret Lair drop.
Ken is the third of the four characters set to be previewed this week, following Zangief and Blanka.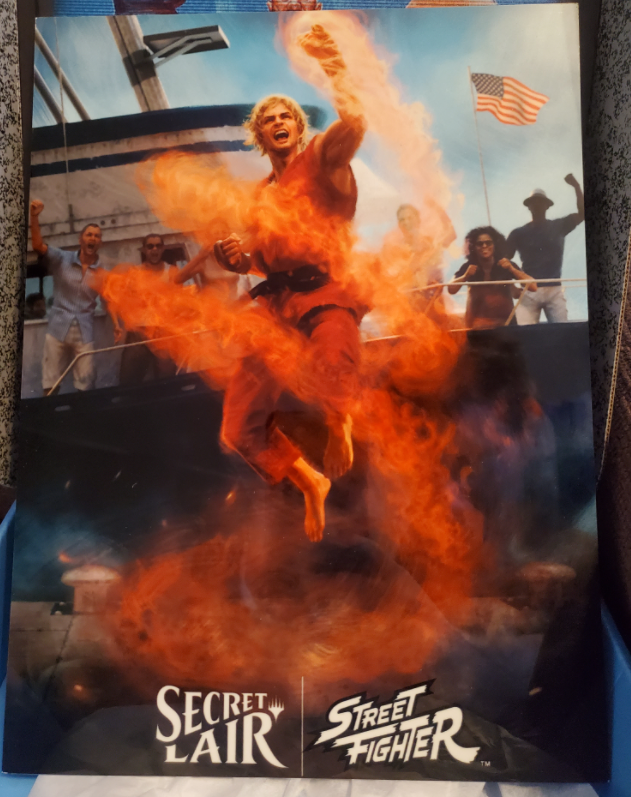 Ken is illustrated performing one of his signature moves in front of a new take on his stage, Battle Harbor, from Street Fighter 2.

The box also included a piece of art calling back to the trope of facing a new challenger, featuring Ryu and M. Bison.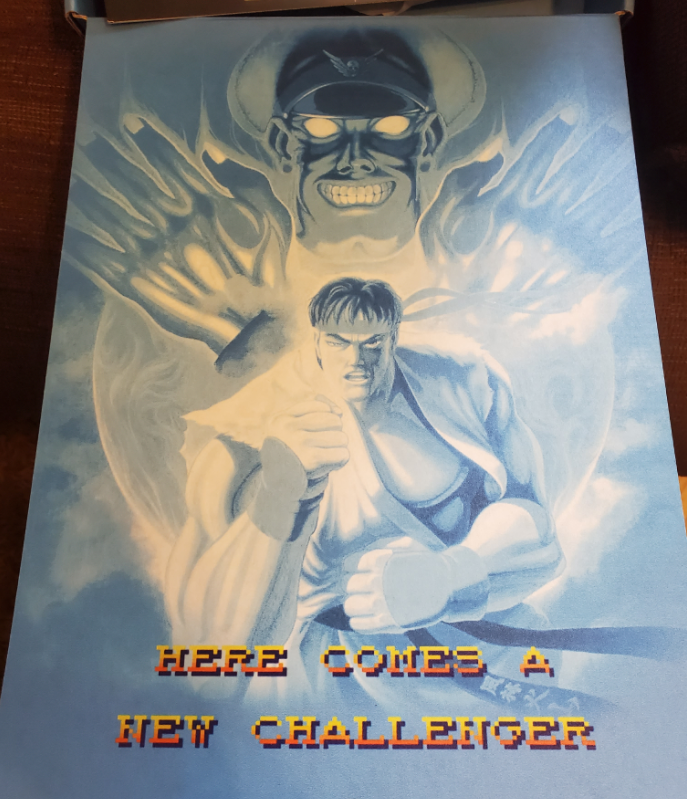 While we're still waiting for the actual cards that feature the art to be previewed, the speculation is flying as fast as Ken's moves.
What do you think of the art for Ken? What do you think his card will do? Let us know your thoughts in the comments.