Courtesy of Wizards of the Coast (WotC) and Joseph Johnson, check out the art for Blanka from the upcoming Magic: The Gathering x Street Fighter Secret Lair.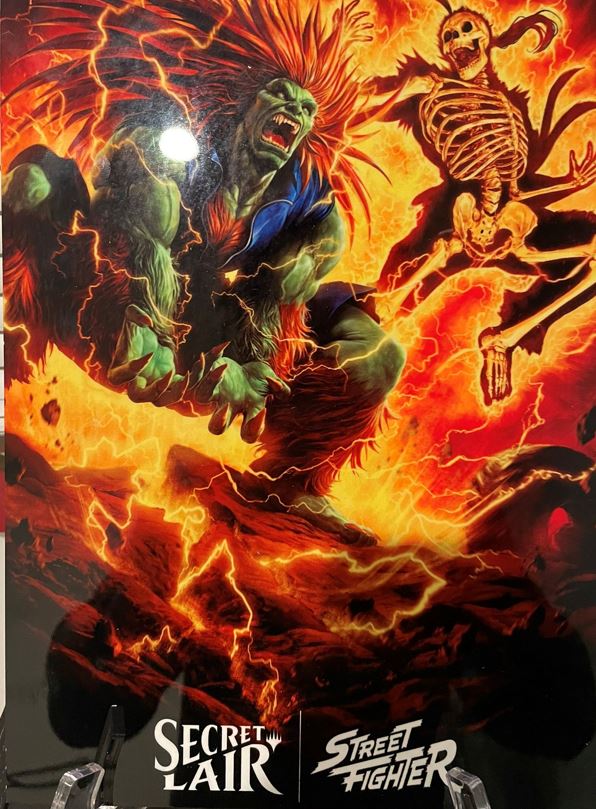 In the artwork we see Blanka using his shock attack on an unlucky opponent, presumed to be Dan Hibiki. If it turns out it's not Dan though, let's all remember this tweet:
So what do you think of Blanka's art? What will his abilities be? Which Street Fighter character would you want to see most on a Magic card? Let us know your thoughts in the comments.