Matthew Saypoff won the US Regional Championship at Dreamhack in Atlanta on Sunday with Mono-White Humans.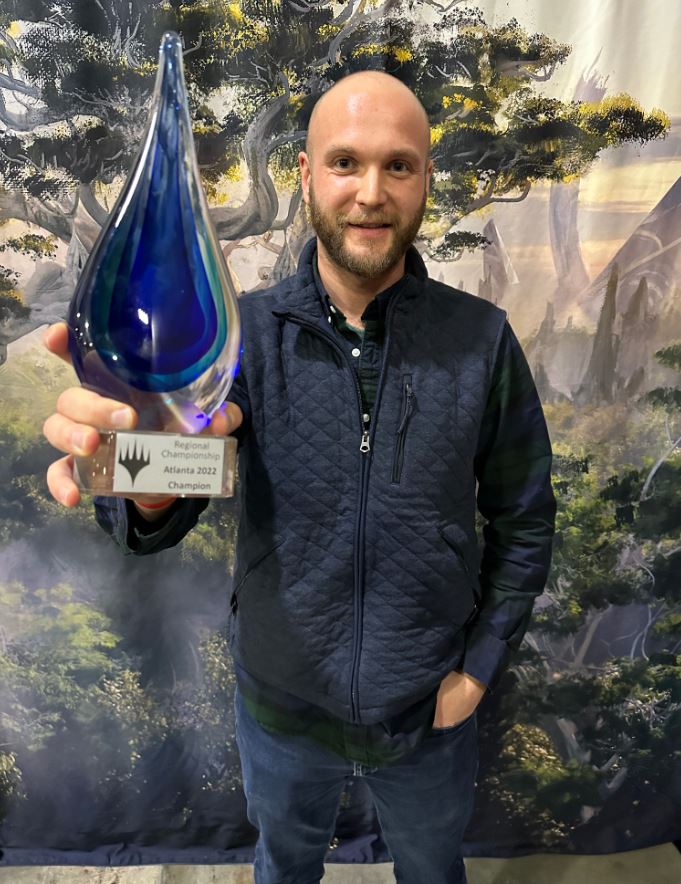 Creatures (34)
Lands (22)
Spells (4) The 928-person Pioneer event marked the return of marquee in-person tabletop Magic, with the Top 48 players earning invites to the Pro Tour, which makes its return in 2023. The Top 8 featured eight different archetypes, with Mono-Green Devotion — the most played deck in the event — missing out on the elimination rounds.
Saypoff made the Top 8 as the No. 8 seed with a record of 11-2 in the Swiss, setting up a quarterfinal match against Mythic Championship London 2019 winner, Eli Loveman on Rakdos Midrange.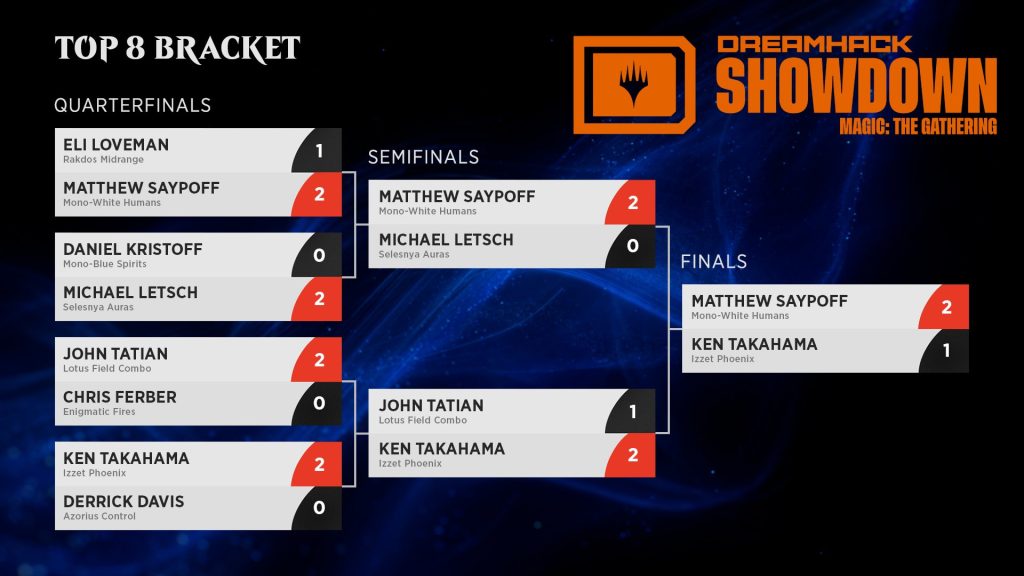 Saypoff moved on to the semis after a 2-1 win against Loveman and defeated Michael Letsch on Selesnya Auras (Jegantha) 2-0. Ken Takahama, on Izzet Phoenix, was all that remained between Saypoff and the title. The match went the distance with Saypoff taking the third game to lock up $30,000, the trophy, and a invite to the Magic World Championship. Takahama also snagged an invite to Worlds to go with $15,000.
Creatures (9)
Lands (19)
Spells (32) The Pioneer format proved diverse despite rumblings that bans were needed to impact decks like Mono-Green Devotion and Abzan Greasefang. Of the eight most played decks in the event, only four managed to get a copy in the Top 8. Mono-Green Devotion, Gruul Vehicles, Abzan Greasefang, and Four-Color Fires (Keruga) all missed on the elimination rounds. The top performing deck on the weekend was Lotus Field Combo, with only 16 pilots, but a 58 percent win rate.
View the Top 16 decklists from the event here. Check out the MTG Melee page for the Regional Championship for all decklists and a metagame breakdown.