Wizards of the Coast (WotC) has released their weekly MTG Arena update that includes details on Gladiator All Access, upcoming events, and more.
Gladiator All Access Starts Thursday
Gladiator, the fan-created 100-card singleton format, returns to MTG Arena later this week. Players bring Historic 100-card singleton decks and play best-of-three matches without sideboards. With the event being all access, players can build decks with all cards on the client.
The queue will be open from Thursday until November 28 and is free to play. One win gets you a Dockside Chef card sleeve. The second win rewards you with 1,000 Mastery Pass XP. Learn more about Gladiator here.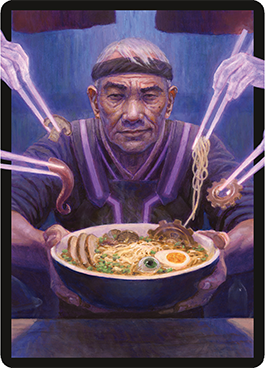 Arena Open Set For This Weekend
The Arena Open returns this weekend featuring The Brothers' War limited. Day 1 offers players Best-of-One or Best-of-Three Sealed queues. Win seven games in Best-of-One or four matches in Best-of-Three to make Day 2, which will include two Player Drafts.
Players who get eight wins on Day 2 earn $2,000 and a Qualifier Weekend invitation. Entry fee for Day 1 costs 25,000 gold or 5,000 gems. Players can enter Day 1 as many times as they wish. Entry also includes The Brothers' War sleeve.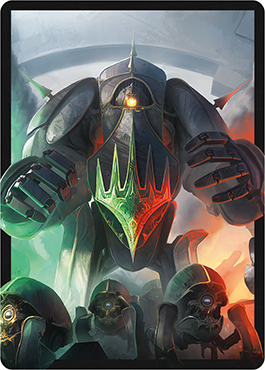 More details on the Arena Open can be found here.
Bug Fixes
Equinox card styles from Innistrad: Midnight Hunt will no longer cause cards to lose their text
Ward on Phyrexian Fleshgorger will no longer double charge players
The Golden Packs meter will no longer get stuck in an animation
The Brothers' War Mastery purchase option that includes +10 levels will no longer incorrectly show Dominaria United
Mishra's Bauble will now appear in draft packs
Event Schedule
Midweek Magic
November 22–24: Standard

November 29–December 1: Jump In!
December 6–8: Explorer All Access
December 13–15: Into the Future
Quick Drafts
November 11–15:

Kamigawa: Neon Dynasty
November 25–December 9: The Brothers' War
December 9–23: Streets of New Capenna Planeshifted Quick Draft
Other
November 15­–December 10: The Brothers' War Sealed (Best-of-Three)
November 18–21: Standard Metagame Challenge
November 24–28: Gladiator All Access
December 2–9: The Brothers' Brawl
Qualifier Weekend Events
November
Arena Open

Day 1, November 26: The Brothers' War Sealed Best-of-One and Best-of-Three

All participants will receive The Brothers' War card sleeve.

Day 2, November 27: The Brothers' War Player Draft

Two Player Draft events on Day 2.
December
Best-of-One Qualifier Play-In

December 3, 6 AM PT (14:00 UTC)–December 4, 6 AM PT (14:00 UTC)

Format: The Brothers' War Sealed

Best-of-Three Qualifier Play-In

December 9, 6 AM PT (14:00 UTC)–December 10, 3 AM PT (11:00 UTC)

Format: The Brothers' War Sealed
Read the original article from WotC.