With the heaviest of hearts, I'm here today to announce that this will be my last piece of content on StarCityGames.com. I've been with this company for almost a decade now, so as you'd probably guess, this decision was not made easily. Throughout all that time, Star City Games has given me a platform to create on and a dream to pursue, and believed in me even when I didn't believe in myself. Even today, they've given me the freedom to use their platform, one last time, in whatever way I wanted.
Well, I want to tell stories.

Not just any stories, though. Ones that show just how much this company impacted my life for the better. And there's no better place to start than at the beginning.
My Rise and Fall
My relationship with Star City Games started in January of 2011. I was just coming off the best season of my career, and was one match away from standing on the precipice of greatness: The Player of the Year Showdown.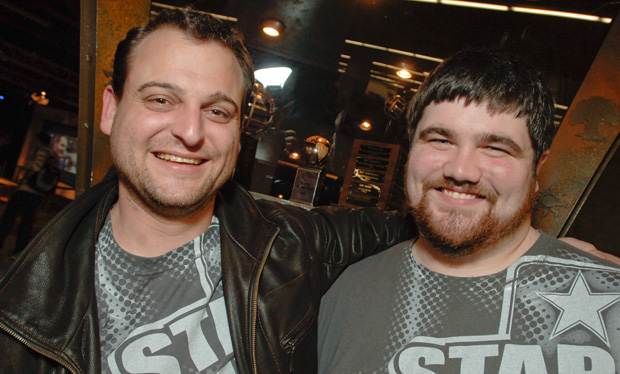 Steve Sadin, SCG Content Coordinator at the time, was eager to get me to produce content for the website, and pulled out all the stops once I agreed. We made a piece of content for each day of my first week, stickers for the upcoming Player of the Year match, and it all made me feel like king of the world.
I went on to win that match against Guillaume Matignon, becoming 2010 Player of the Year, but that was pretty much the only match I won all year. Complacency took over, and my results suffered immensely. I lost whatever part of me that made me successful the previous year and began to feel like my career was over before it ever started.
By December of 2011, I felt like a shell of my former self. I thought I was the laughingstock of the Pro community, and impostor syndrome had completely taken over. My contract with Star City Games was about to expire and I thought there was no way it would be getting renewed. I had already accepted being a Magic "one-hit wonder," and was looking for a new career path.
But that's not how Steve Sadin saw it. He understood the ups and downs, and saw my true potential even if I couldn't. Instead of being fired, Steve offered me an amazing opportunity. He told me about a series starting up where two Magic Pros played against each other in a studio and wanted me to be a part of it.
Moving from North Dakota to Roanoke saved my career. Instead of being completely removed from competitive play opportunities, I was drowning in them. Gerry Thompson, Todd Anderson, Brian Braun-Duin, and I started traveling every weekend it seemed to play on the SCG Tour. At first my results were pretty bad, but this wonderful group of players helped me reclaim what I once had – confidence.
I might have started off as a shooting star, but the truth was I had much to learn. When I got to Roanoke, I wasn't playing good Magic, had a pretty bad superiority complex, and could sometimes just be a mean person. Still, the people in my life stood by me with patience and love and eventually I matured to be the person I am today.
Looking back, this may very well be the best time I've had in my life thus far. I had great friends who I not only worked with and traveled to events with, but also barbequed with. We were together all the time, and sure that sometimes caused drama, but I still wouldn't have wanted it any other way.
To everyone who was a part of my life during my time in Roanoke, I want you to know this was a very special time for me, so thank you.
Grinder: The Brad Nelson Story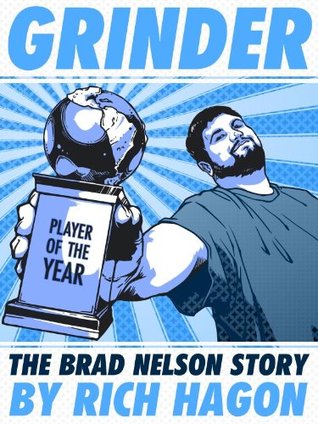 So you're telling me you didn't know Rich Hagon wrote a book about yours truly that Star City Games sold? Well, let me tell you, that actually happened. Rich presented the idea to me after I won Player of the Year, and planned on writing more books about other players if this one did well.
It did not.
So look, mistakes were made. Like, I get the idea that reading a story about a Pro Magic player would be cool. It's just that starting off with a player only eighteen months into their career might be a mistake. Rich did a very good job with the book, don't get me wrong; it's just that the source material up to that point just wasn't that good.
So yes, I can say that thanks to Star City Games I've had a book written about me! *
* Don't go looking for the book, though. It's no longer for sale because (checks notes) no one was buying it anymore.
The Andersons' Afterparty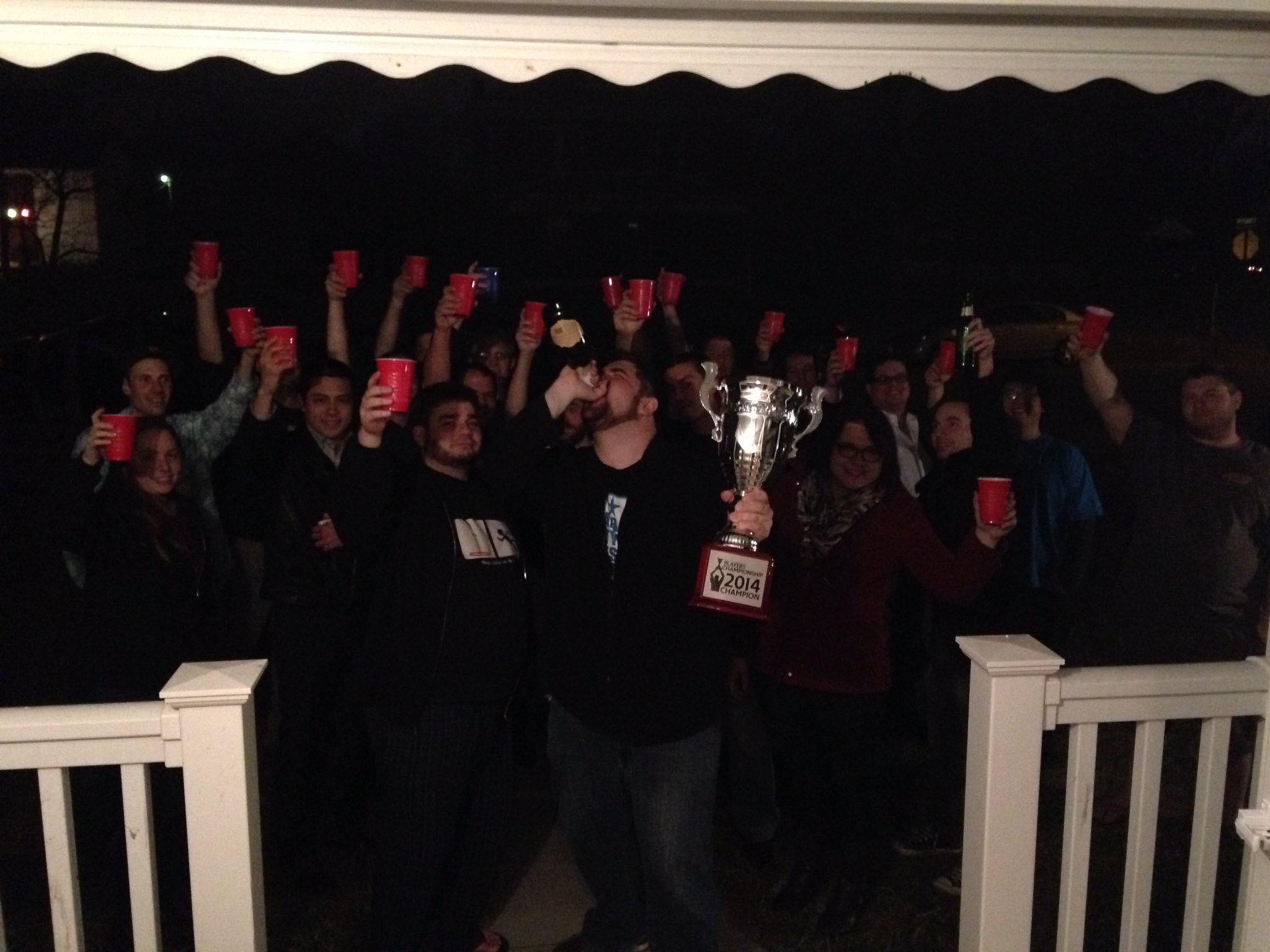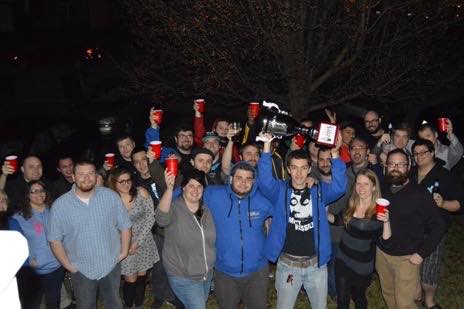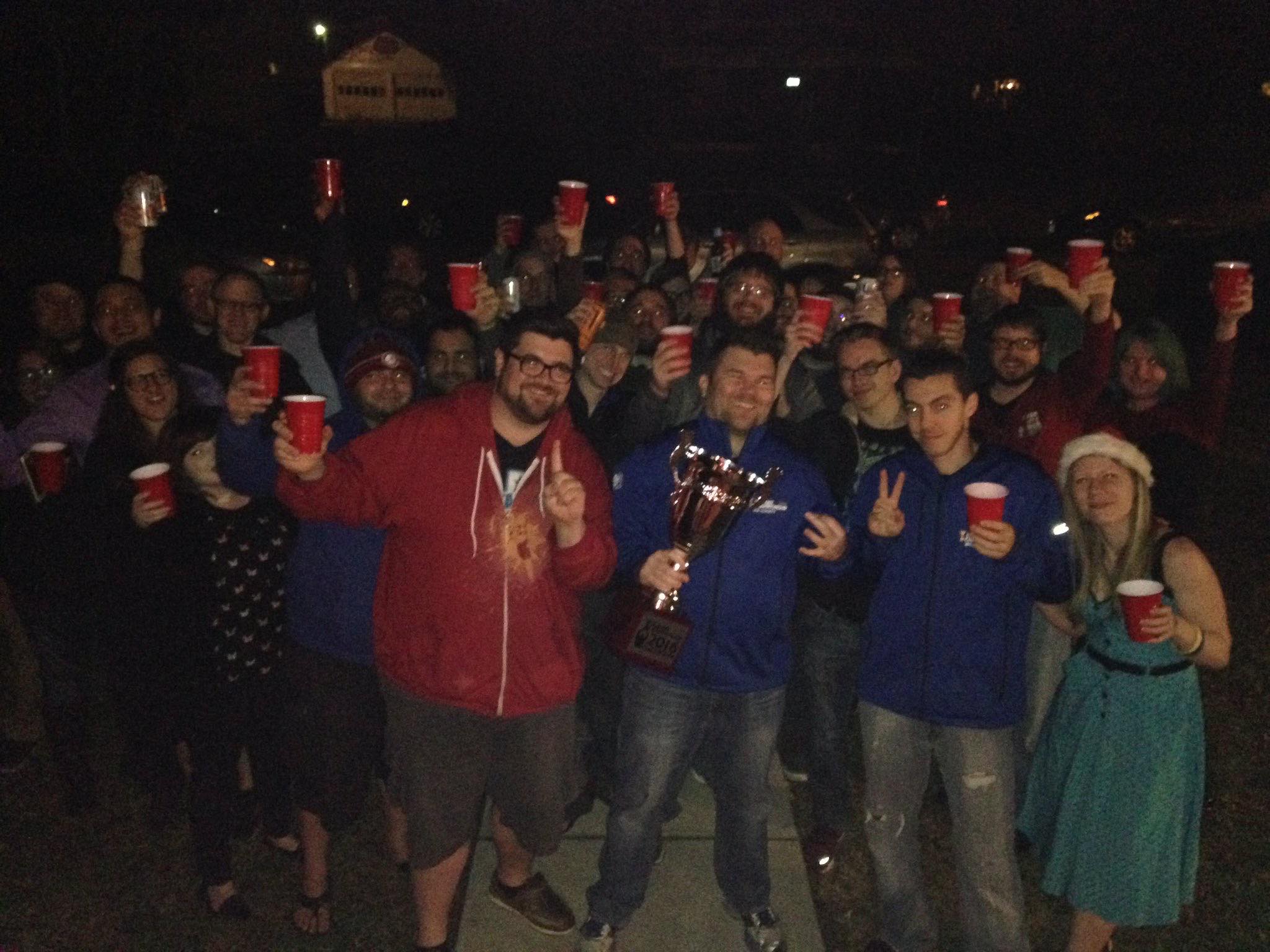 2014 was my turnaround year as a competitive Magic player. Theros Block was released this year, and Temple/shockland manabases just clicked for me. I did well enough on the Pro circuit that I reached the Gold level for the season, and as the year was winding down I pursued the SCG Tour to try to qualify for the upcoming Players' Championship. There were seven consecutive weeks of Opens before the last Invitational, and Todd Anderson and I planned to go to them all.
While Todd sadly missed the needed points to qualify for the first Players' Championship, I did not. The only issue was that this tournament wasn't going to be easy to prepare for, as it was multiple formats and I only had a week to get ready. Luckily for me, Todd was in a great headspace even after his near miss, and helped me every step of the way. He even opened his home up for the celebration after I won the whole thing!
I've had my fair share of celebrations, but none compared to Kali and Todd Anderson PC afterparties. Competitors, staff, friends, and family all having a great time while spilling out of every room in the house. That's what made the Players' Championship so special. Winning the event was great and all, but just being a part of it was the real prize.
These weekends are what I miss most about my time in Roanoke. With more Players' Championships (hopefully) on the way, I hope someone local (Corey!) will continue the tradition in hosting some of the best nights of my life.
Meeting the Love of My Life
Over the years I've begun to appreciate the small moments in time that would eventually influence every aspect of my life. Like the time my friend William Lies forced me to go to the PTQ that would ultimately launch my career. It's just crazy to think about how many moments in time and decisions I've made culminated in me meeting the person I now share a home with.
Without Star City Games offering me "The VS Series," which involved moving to Virginia, my Magic career would most likely have faded away. I don't even know what I would have been doing with my life if that had happened, but it sure wouldn't have involved being in Blacksburg on that fateful Friday afternoon. I still remember it like it was yesterday.
Todd and I were on our next SCG Tour adventure, but he had to make a quick stop in Blacksburg. I really didn't want to stop since we had only been driving for roughly 40 minutes, but there's always a give and take when driving long distances repeatedly with the same people.
We parked in what looked like an apartment complex parking lot and Todd immediately got on his phone. I stepped out of the car to take in the scenery which included three barren trees and a fast food restaurant. All of a sudden I heard Todd say, "Hey, what's up, I want you to meet Brad," and as I turned around my heart skipped a beat.
"Oh hey, I'm Brian."
There he was in all his bald-headed glory. The ying to my yang, my missing puzzle piece, whatever analogy you want to make; on that day, in that parking lot, I met my forever.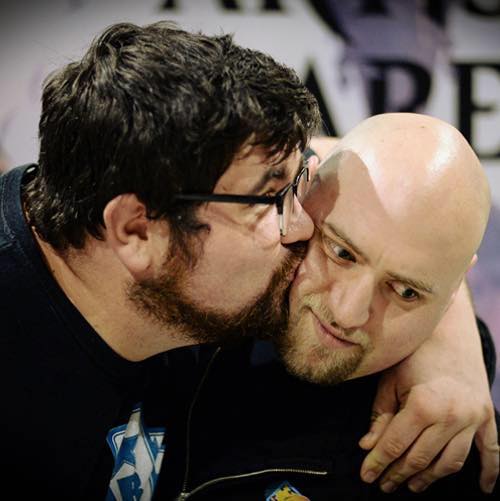 Oh, and I also met my fiance Amber in Roanoke as well.
I could go on and on telling stories about my time with Star City Games. After all, a decade is a really long time, but the messages will all just be the same. Working for this company opened up so many doors for me, and helped me grow as a competitor, a professional, and most importantly a person. I owe so much to Star City Games being with me for so long, but in the end that's just the name of the company. Who I really owe thanks to are the people.
To Steve Sadin, thank you for believing in me, working with me, and trusting me. Without your efforts to bring me to SCG, I really don't know what my life would be like.

To Jacob Van Lunen, thank you for helping me in the early days with content. I was pretty rough around the edges and you really helped me find my voice.

To Jeremy Noell and the rest of the marketing department, thank you for always putting up with my crap. I'll most likely never truly understand why I got to be the face of the content for so long, but without the efforts of each and every one of you, I never would have made it. You propped me up for success and rarely got any of that credit.

To Gerry, Todd, Brian, Tom, Majors, and lastly Ross, thank you for all the years working together on the VS Series. It was some of the most fun content I ever got to make, and I'm proud knowing just how much work we put into it for that many years.

To Cedric, thank you for always being accommodating of my schedule. I always have, and always will, struggle with juggling too many things at once, but you never made it a point of contention. Not having to stress over missing weeks for tournament preparation helped me succeed and allowed me to transition back to believing I was a competitor first.

To Pete, thank you for the wonderful ten years. I proudly worked under the Star City Games banner thanks to your perennial dedication to providing customers with the best service, content, events, and experience the market has to offer. Your personal resolve taught me that a job isn't worth doing if it's not done right.
And lastly, to my fans, thank you for ten great years. I started this job just to make money, but as time went on I realized just how amazing you all were. You weren't just metrics, but actual people who looked to me for entertainment and guidance. You taught me to take my job seriously, but also that it was okay to take risks. Never did you lash out at me when my ideas were bad, but instead encouraged me to try and try again. Through all that encouragement you gave me the confidence to never play it safe and instead always go for it.
Well, I'm going for it. This is Brad Nelson, one last time, signing off.