Hasbro, parent company of Wizards of the Coast (WotC), has released its Third Quarter 2023 Financial Report.
WotC continues to be the growth leader for Hasbro, with the Wizards of the Coast and Digital Gaming segment up 40 percent despite Q3 Hasbro, Inc. revenue declining 10 percent. While The Lord of the Rings: Tales of Middle-earth became the highest-selling Magic: The Gathering set of all time, and second set to break $200 million along with Modern Horizons 2, WotC's revenue growth was mainly driven by the success of Baldur's Gate III and Monopoly Go! which drove $63 million of incremental revenue in Q3. Baldur's Gate 3 is one of the best-selling games of 2023 and one of the highest rated video games of all time while Monopoly Go! is the No. 1 mobile game launch of 2023 as the most revenue-generating mobile game of the year.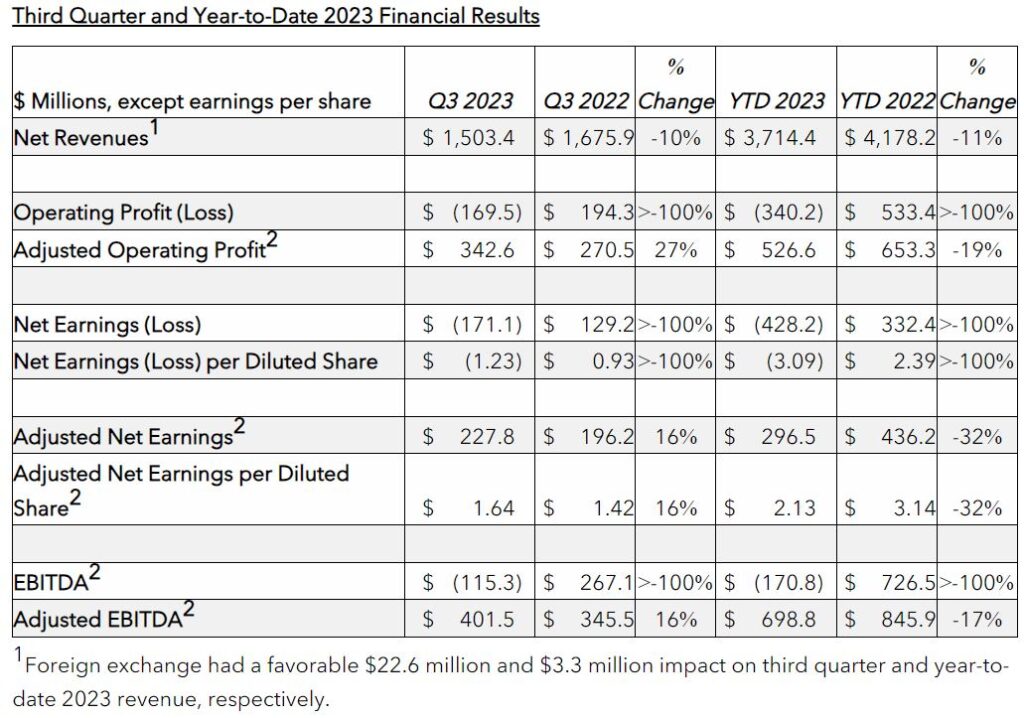 Tabletop revenue increased 18 percent behind growth in Magic: The Gathering with Wilds of Eldraine and Commander Masters releases and continued strong sales of Universes Beyond products including The Lord of the Rings: Tales of Middle-earth sets. MTG had another record year in 2023, but Hasbro CEO, Chris Cocks, said that Magic: The Gathering has been having record years for 13 of the last 14 years.
Cocks also reminded listeners to the earnings conference call that the animated Magic: The Gathering series for Netflix is still in the works. He mentioned that Disney is Hasbro's most valuable partnership and this will show with the future releases of the Marvel Universes Beyond sets for Magic: The Gathering. Cocks said, "Universes Beyond is a long-term multi-property strategy that is already delivering collector excitement and new player growth."
Operating profit grew 99 percent and operating profit margin of 48 percent was +14.3 margin points versus last year behind high-margin digital gaming revenue and growth in MTG. Cocks said Hasbro expects to see broad-based growth in Q4 for WotC.
"We are fortunate in that Wizards of the Coast is a very margin-rich business that is highly cash generative," Cocks said. "Effectively based on Wizards of the Coast and digital licensing revenue, we can self-fund a fairly significant set of long term capital investments, and we've diversified that risk pretty effectively, between licensing games, our tabletop business, and our own internal publishing buildout."
Read the press release from Hasbro.