The Disney Lorcana Trading Card Game (TCG) revealed another new card today from its debut set, The First Chapter — Jumba Jookiba!
Jumba is a Dreamborn Alien Inventor and the scientist responsible for creating Experiment 626, better known as Stitch. The card has a casting cost of 5 with a 4/5 statline, and is aligned with Emerald ink. It appears that Jumba is also a "vanilla" creature, meaning it has no abilities.
The Lorcana team also surprised players with a new card back in December. In case you missed it, check out the friendly snowman, Olaf.
Similar to Jumba, Olaf is a vanilla creature that costs one to cast and has a 1/3 statline. The Storyborn Ally is aligned with the Amethyst ink, matching his creator, Elsa.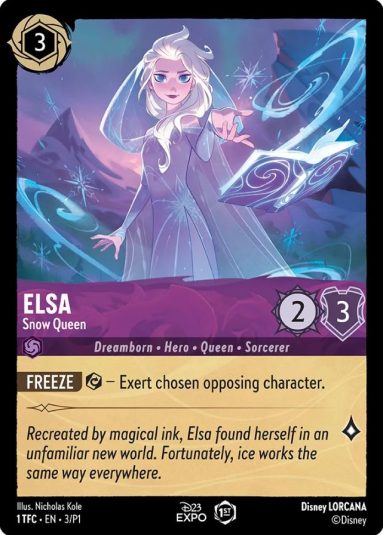 Catch Up
While we await Lorcana's official gameplay reveal this spring, be sure to read our article detailing deckbuilding, mechanics speculation, ink alignments, and more below.
Lorcana's debut set, The First Chapter, is slated for Fall 2023.