Legend Story Studios (LSS) announced the next Flesh and Blood Judge Promo — Theryon, Magister of Justice!
Theryon, a young Light Adjudicator, will be the Judge Promo for the upcoming Road to Nationals season.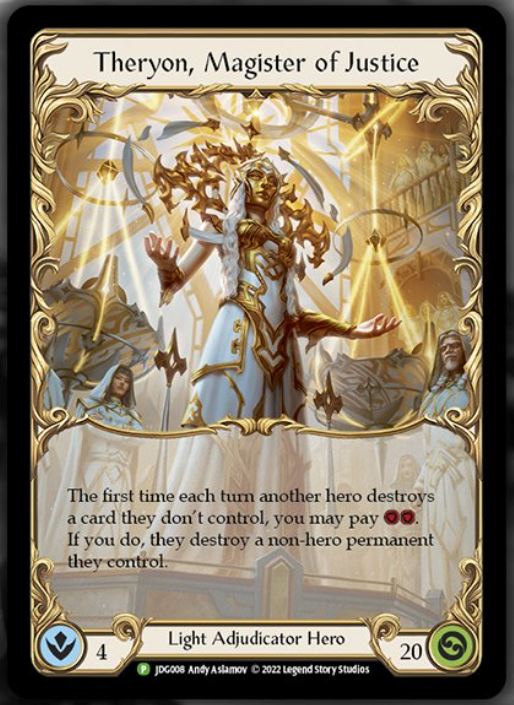 Theryon joins previous promo heroes like Yorick, Weaver of Tales, Taipanis, Dracai of Judgement, and Taylor that are fit for casual play and multiplayer formats.
The next Road to Nationals season runs from May 13 through June 14. More details can be found here.