Pro Tour Baltimore will bring the best and most experienced Flesh and Blood players in the world together for a weekend of high-level competition. But new players or friends tagging along with anyone battling in the Pro Tour or the accompanying Calling have something designed just for them, too. Check out the Fresh to FAB package!
Of the many registration packages for players coming to Baltimore for the Pro Tour, Calling, Battle Hardened, or to play in side events, the Fresh to FAB package is here for players learning the game. For just $50, the Fresh to FAB package includes everything a player needs to learn the game and start playing. On top of a Welcome to Rathe classic playmat, players get an Ira Welcome Deck, an Outsiders preconstructed Blitz deck, and entry to a new player Outsiders Sealed event.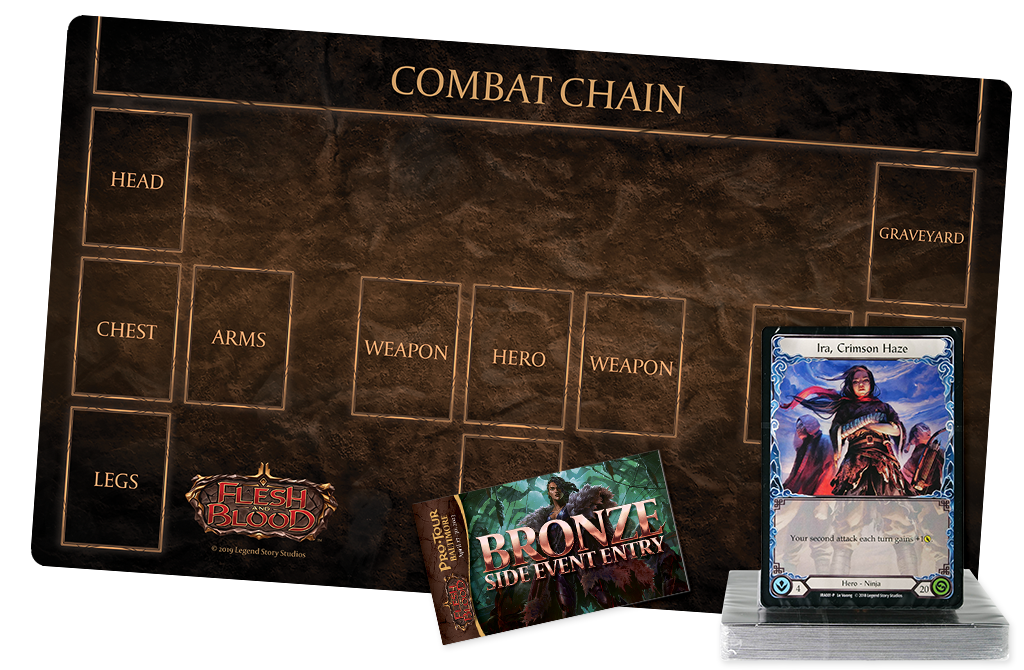 Welcome to Rathe Classic Playmat
Welcome Deck Ira — Learn to Play Demo
Outsiders Preconstructed Blitz Deck Event
New Player Outsiders Sealed Event
Welcome Deck Ira — Learn To Play Demo
The fun begins Saturday morning at 10 AM with a learn to play demo featuring the Ira Welcome Deck. Each player gets the 30-card welcome deck based around Ira, Crimson Haze and learns the basics. After the learn to play demo, players get to participate in a friendly casual tournament to see who is the top Ninja in the field. Did we mention there are prizes, too?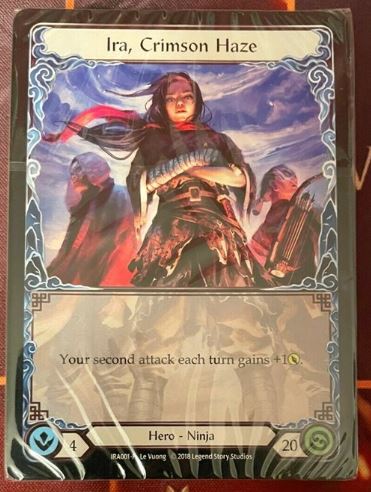 Outsiders Preconstructed Blitz Deck Event
After learning to play and battling in the Ira Welcome Deck tournament, players jump in the Outsiders preconstructed Blitz deck event at 11:30 AM. Pick one of six decks based off the heroes in the latest Flesh and Blood set, and try out the Blitz format featuring 40-card preconstructed decks that are ready to play out of the box.
You can play as any of these heroes:
A new stealth-based Assassin — Arakni
A trap-themed Ranger — Riptide
A tricky new Assassin — Uzuri
A fan-favorite Ranger — Azalea
A scrappy Ninja — Benji
A combo-centric Ninja — Katsu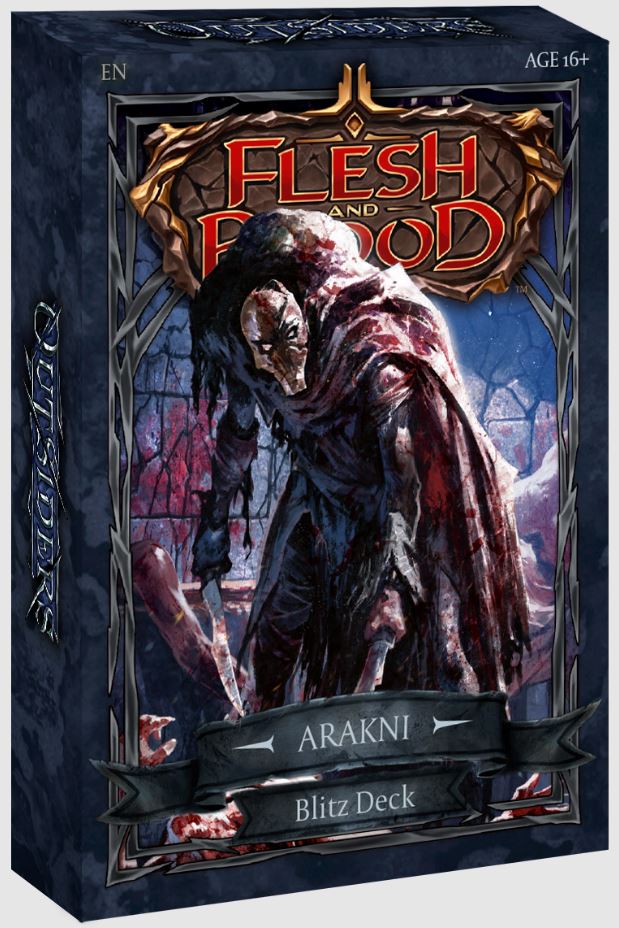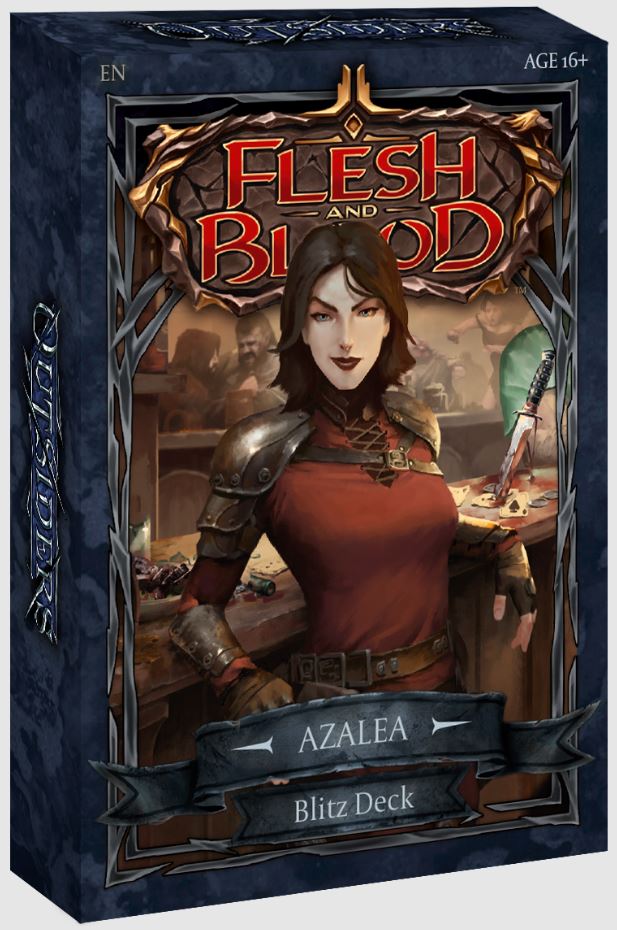 More details on the Outsiders Blitz decks can be found here.
New Player Sealed Event
Put a cap on the day of learning Flesh and Blood with a new player Outsiders Sealed event at 2 PM. Crack open six packs, build a deck, and play others who did the same. If you need help building a deck, assistance will be provided. Keep all the cards you open.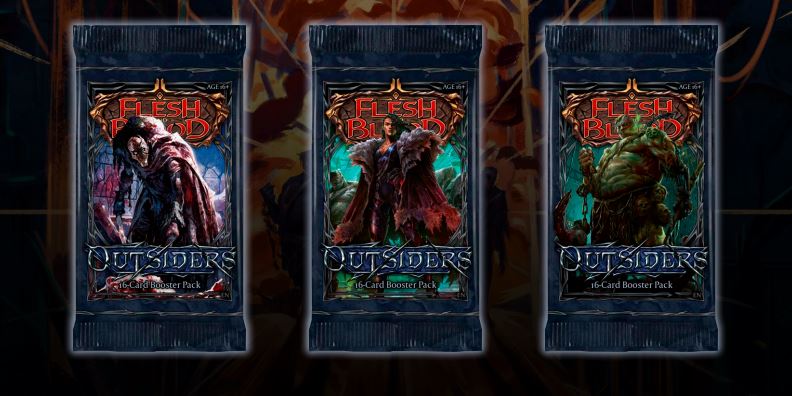 This prerelease guide from Legend Story Studios can get you prepared for playing the Sealed event.
Pro Tour Baltimore runs from April 27-30. Tickets for the Fresh to FAB package can be bought here.