Courtesy of Legend Story Studios, check out a new majestic piece of Shadow Runeblade equipment from Dusk till Dawn — Grimoire of the Haunt!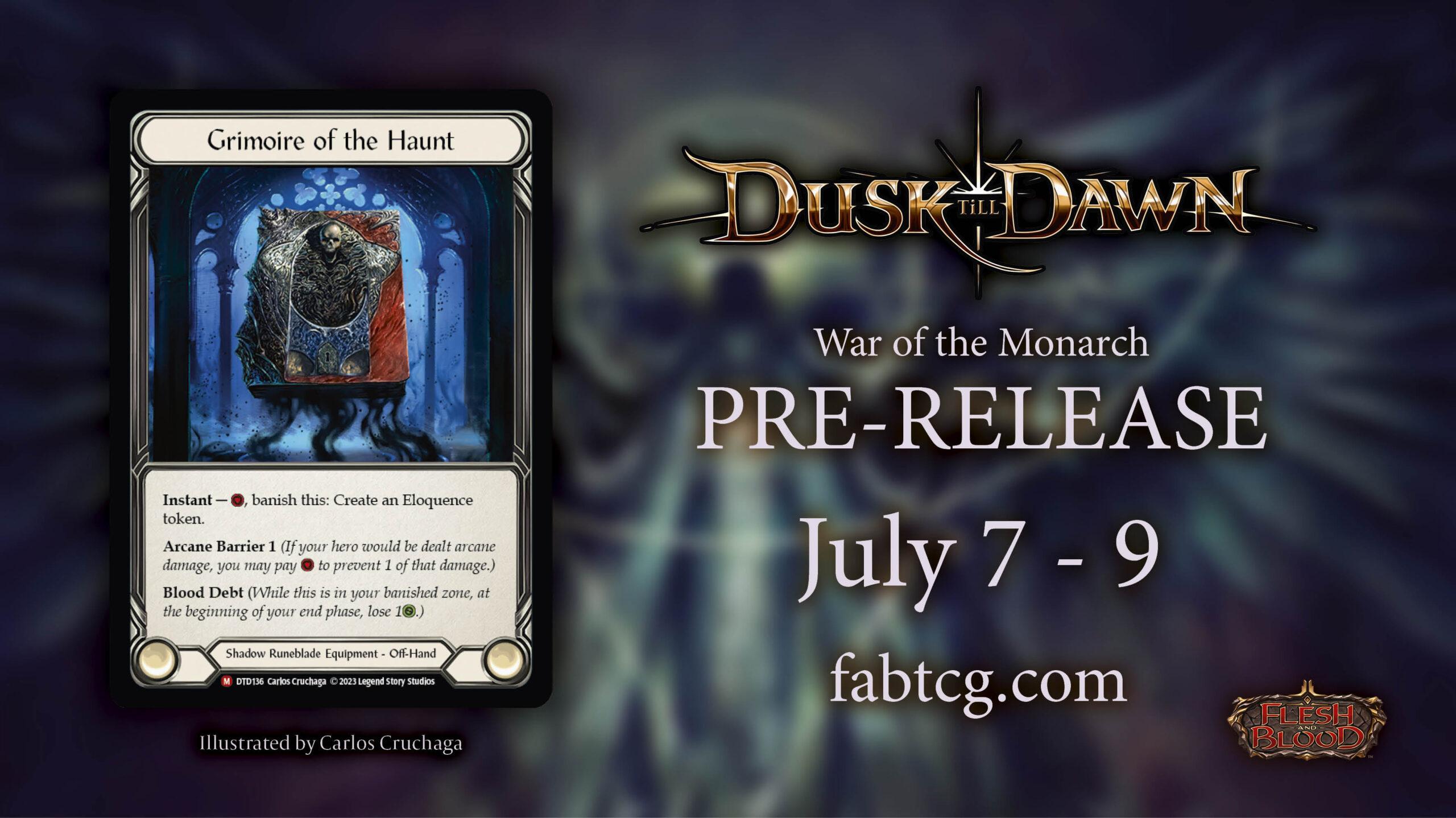 This off-hand equipment from Flesh and Blood's 10th expansion provides Arcane Barrier 1 while also having the instant ability to banish itself to create an Eloquence token.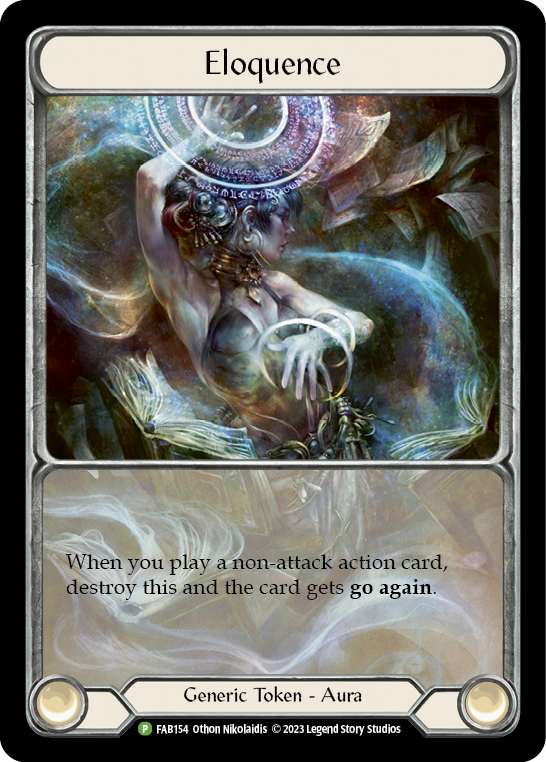 Getting an Eloquence token offers you the option to keep a key turn going by giving a non-attack action card go again. Grimoire of the Haunt lets you soak up arcane damage with its Arcane Barrier 1 while hanging around and waiting for the perfect time to banish it for that extra bit of go again. Of course, it does have the drawback of Blood Debt, so when you banish it prepare to lose some life at the end of your turn.
Vynnset, the new Shadow Runeblade hero from Dusk till Dawn also cares about playing non-attack actions, letting you pay a life to make Runechant damage not be able to be prevented whenever you play a non-attack action. Vynnset can make use of Grimoire of the Haunt to chain more actions in a turn.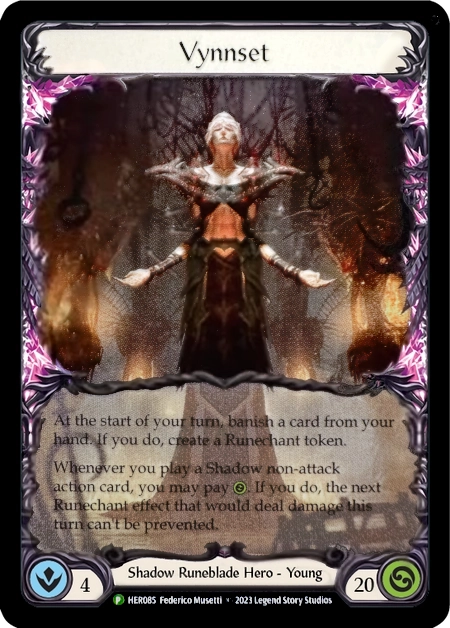 Preorder Dusk till Dawn from Star City Games today to receive your SCG-exclusive cold foil Eloquence token while they last.

Dusk till Dawn is scheduled to release on July 14.