Earlier today, Olivia Gobert-Hicks previewed Alluring Inducement; one of the cards in Dusk till Dawn that will create a new token called Eloquence.
Feast your eyes on Eloquence!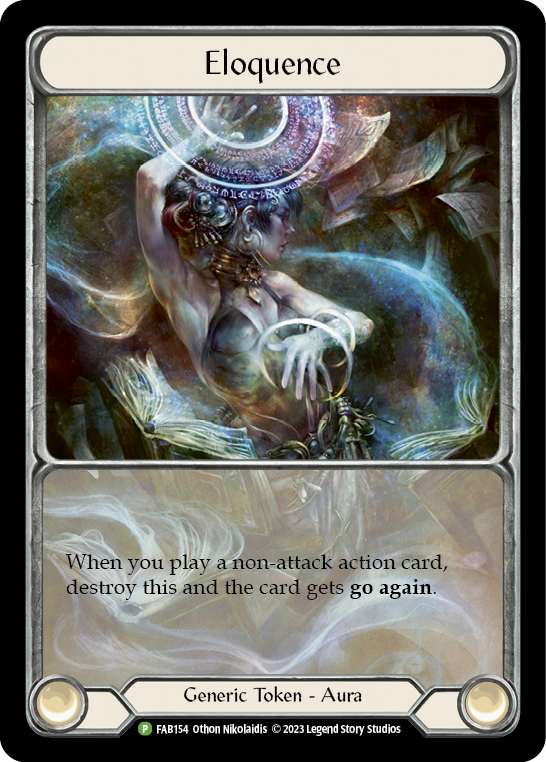 Our friends at Legend Story Studios have told us that Eloquence will have high desirability over time, and we're excited to announce that Star City Games will be the ONLY place that you can get your hands on a COLD FOIL version of the card!
Preorder Dusk till Dawn from Star City Games TODAY to receive your SCG-exclusive COLD FOIL Eloquence token while they last… because once they're gone, they're gone forever!

As always, Star City Games GUARANTEES 100% fulfillment on all preorders, so preorder with confidence!
* Legend Story Studios reserves the right to print a Rainbow Foil version of Eloquence at some point in the future.