Courtesy of Legend Story Studios and IGN, Flesh and Blood players got a chance to see the Buy-A-Box promos from Dusk till Dawn as well as a majestic hinting at upcoming PvE play.
Full-art promo versions of Banneret of Resilience, Banneret of Salvation, and Banneret of Vigor will be Buy-A-Box promo cards stores can give to customers who buy a booster display of Dusk till Dawn. This expansion set is the 10th booster product for the game that launched in 2019.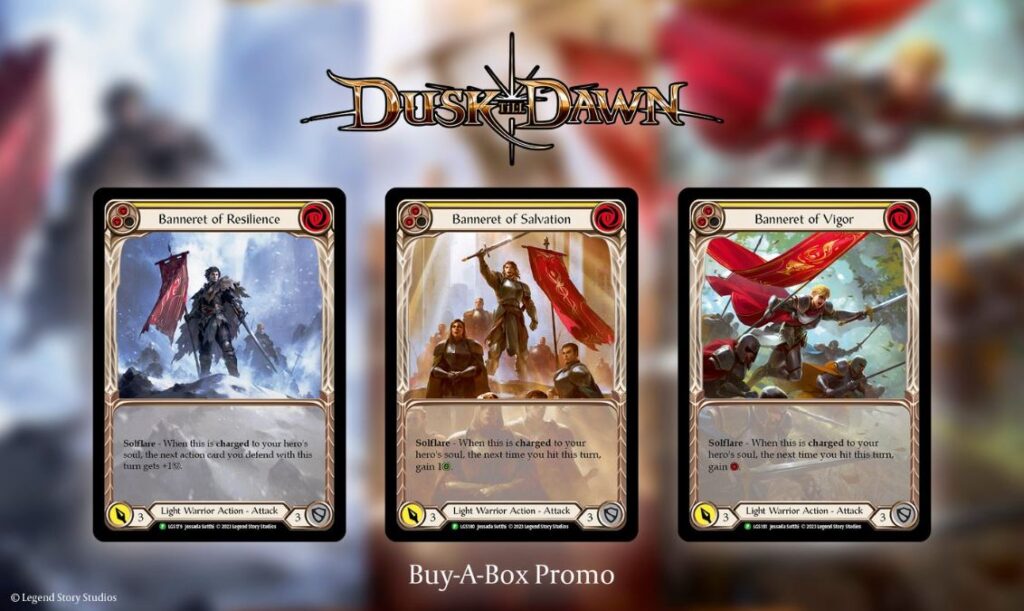 These three Light Warrior Attack Actions go along with three others that have been previewed as promo cards for the Calling in Birmingham, United Kingdom, at the end of July.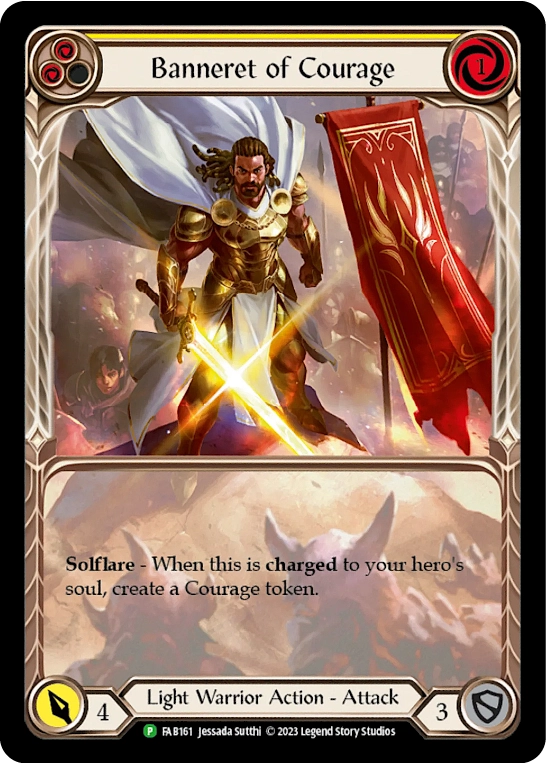 We also got to see a majestic Light Attack Action that features the unity mechanic and teases PvE play with the mention of "in your party." Check out United We Stand.
United We Stand is a three-cost six-attack that can pitch or defend for two, but more importantly, it shows eight heroes from Rathe joining forces to defend their home from an invading attack. It calls out the different heroes and corresponding token you can get when you defend with the card and have those heroes in your party.
While we don't know when PvE for Flesh and Blood will be introduced, LSS has been teasing it for more than a year at this point. It's likely your party will consist of the heroes you are playing with in whatever form the PvE game mode takes shape.
The unity mechanic has also been previewed on other majestics. You can see it on hero specialization cards like Anthem of Spring, Call Down the Lightning, Northern Winds, and more. Notably, United We Stand doesn't have a hero specialization clause, meaning it can go in any Light hero's deck.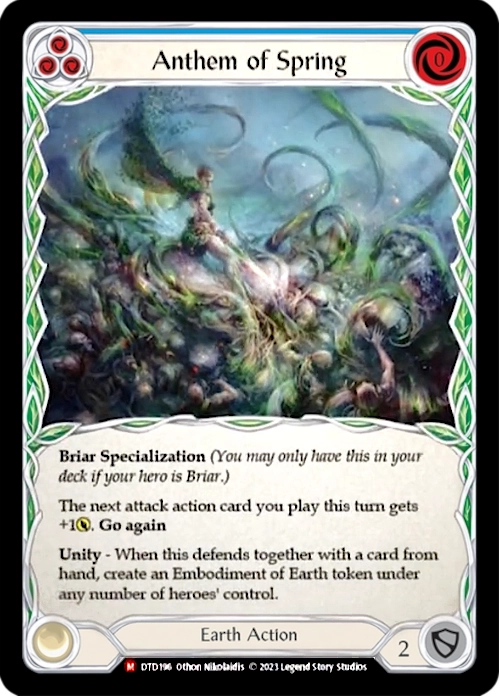 Will Dusk till Dawn finally give Flesh and Blood its long-awaited PvE mode? We'll have to wait and see. Official preview season for the set starts on June 30.
The set is scheduled to be released on July 14. Order a booster case of Dusk till Dawn from Star City Games and get an exclusive cold foil Eloquence token.