Last weekend saw the Standard format expand to accommodate Dissension. Tournaments across the world saw folk Grafting their guys, Forecasting their opponent's demise, and being hell-bent for Hellbent. American and Canadian Regionals are the clay that will shape the metagame. With Top 8 results now in (well, bar a few TOs late to the party), we can begin to form a picture of how Standard will look for the foreseeable future.
Yeah, I know Ted usually does this schtick, but I'm a little tired of Revealing Sealed decks… and if Ferrett can commandeer my material for fun and profit, it's time for some ill-guided payback. Insert smiley here, obviously.
To begin, let's look back a little…
Pro Tour Honolulu gave us the blueprints for an entertaining Standard metagame pre-Dissension, and brought us a Top 8 packed with diversity. For the Aggro fans, we had the winning Heezy Street GR beatdown machine, and Craig Jones's mana-pimped Zoo deck. For those of us who preferred a side of disruption and control with their little attackers, Olivier Ruel brought us the Hand in Hand B/W deck, and Ruud Warmenhoven also went the way of the Orzhov guild for cards like Hypnotic Specter and Shrieking Grotesque. Control was represented by Joe Black, with the Red/Blue Izzetron deck (or, more accurately, Izzeflores). A double-dose of Owling Mine (from Tiago Chan and Antoine Ruel) straddled the control/combo divide. True combo was ably represented by Max Bracht and Heartbeat, rounding out eight decks that definitely had something for everyone.
Of course, the Top 8 is only the beginning. Exploring the other PT money-winners, we see a man in a Ridiculous Hat bringing us another very popular Orzhov deck involving Bill Cosby. Ghost Dad proved fundamental in the months that followed: indeed, the Orzhov guild proved to be the powerhouse of the emerging Standard scene. Magic Online's weekly metagame, logged and dissected by blisterguy here, showed that as the weeks rolled by, the Mad Russians were far and away the most popular family. Ghost Dad, Hand in Hand, Ghost Husk, B/W Control… Rasputin would be proud. The only guild to give them a run for their money was the U/R Izzet conglomeration. Steam Vents outshone Stomping Grounds, much to the despair of the mighty Kird Ape. There were other standouts, of course: Firemane Angel seemed quite the value, and while Greater Good and Glare of Subdual seemed subdued, there was no doubt that they were still powerful options when wielded correctly.
Dissension arrived, with the top decks being Ghost Husk, U/R Magnivore, and Heartbeat. While the Team Standard season provided us with a number of contenders – G/W Chord, R/W Boros Aggro, U/B Jushi Control, and others — the Black/White Husk deck seemed to be the weapon of choice for straight one-on-one Magic before the Dissension cards made an impact.
The pre-Dissension chatter was all about the new guilds. Would Rakdos make a splash? Is Simic Constructed-playable? How about the ever-popular U/W control… or would the Azorius lend themselves to airborne aggression? Now all ten of the shocklands are available, what manner of manabases would be successful? Would players go for the gusto and pony up the new ideas, or would it be a case of "better the devil you know?"
That's where we were. Let's see where we are now…
Regionals Top 8 Breakdown
| | | |
| --- | --- | --- |
| | Qualified | Top 8 |
| Ghost Husk | 26 | 36 |
| R/G Aggro | 12 | 22 |
| U/R Magnivore | 11 | 14 |
| Firemane Angel Control | 7 | 13 |
| Zoo | 7 | 13 |
| Izzetron Wildfire | 11 | 12 |
| Heartbeat Combo | 7 | 12 |
| B/W Control | 6 | 11 |
| U/G/W Control | 5 | 11 |
| B/W Discard | 5 | 10 |
| Hand in Hand | 8 | 9 |
| U/R Control | 6 | 9 |
| Ghazi-Chord | 4 | 9 |
| Beach House Control | 4 | 8 |
| Sea Stompy | 3 | 8 |
| B/W Aggro | 4 | 6 |
| Azorius Control | 3 | 6 |
| Critical Mass | 3 | 6 |
| Ghost Dad | 4 | 5 |
| Simic | 2 | 5 |
| Owling Mine | 3 | 4 |
| Rakdos Aggro | 2 | 4 |
| Greater Gifts | 2 | 4 |
| Zoo with Black | 1 | 4 |
| U/W Aggro | 1 | 4 |
| Greater Good | 0 | 4 |
| Jushi Blue | 2 | 2 |
| Boros Deck Wins | 1 | 2 |
| W/U/B Aggro | 1 | 2 |
| Ghazi Glare | 0 | 2 |
| Mono Green | 0 | 2 |
Okay… I've not added the one-off decks (one qualification or one appearance in a Top 8), as they're statistically redundant.
Let's look at the evidence, and make some sweeping statements.
Ghost Husk is the deck to beat
Thirty-six Top 8 appearances, of which twenty-six made the Nationals… in terms of success, Ghost Husk eclipsed the field and then some. The combo of Nantuko Husk, Orzhov Pontiff, and Promise of Bunrei leads to brutal beatdown and glorious removal. The deck itself will likely have been one of the strongest represented in the field as a whole, but even so, there's no arguing with the numbers. With Black/White remaining popular, you're pretty much guaranteed to face at least one round of Ghost Husk in your coming tournaments.
Of course, this will be the one deck that you opponent will be guaranteed to have tested for, and to be prepared to face with sideboard shenanigans. Will the metagame start seeing this deck fade, now that everyone is sure to face it? Hell, no. Affinity was played through the most intense hatred imaginable. Power is always playable.
If you can't give Ghost Husk a decent game, you're going home early.
A sample decklist:
Both Heartbeat and U/R Magnivore are excellent choices
While everyone was agog over the new Dissension goodies, these hardy perennials brought home the bacon time and time again. Not only did they produce sterling numbers, they also had an extremely high Top 8 to Qualification ratio:
Heartbeat Combo: 7 qualifications from 12 Top 8s
U/R Magnivore: 11 qualifications from 14 Top 8s
While Heartbeat lagged behind U/R Magnivore, the power of the deck is undeniable – if you know what you're doing. Me? I stuggle with Heartbeat. I tap things, and untap things, and get thoroughly mired in the math. Even so, perhaps these are the decks that'll give you the greatest Expected Win Percentage once you've made the Top 8 proper.
That said, both decks have always had problems. Magnivore, for example, is only truly unfair when going first, and Heartbeat stutters terribly when in the hands of anyone unsure of the interactions. Dissension did little to ease these worries.
One thing to consider: If Magnivore is going to be strongly fielded, it's perhaps wise to forgo those fledgling strategies that are yet to be tightened to fever pitch. Magnivore nukes your land: having a deck that isn't optimised for speed of execution (as many of the new archetypes are yet to be, by their sheer nature) is asking for trouble against a strong mana-denial strategy. Only Aggro can truly compete: even so, if your U/W Aggro concoction is still a complete turn off its fundamental endgame — through non-optimal design — then Pyroclasm (and, by extension, Heartbeat's Savage Twister) will turn that one important win into a loss.
Sample decklists for U/R Magnivore and Heartbeat: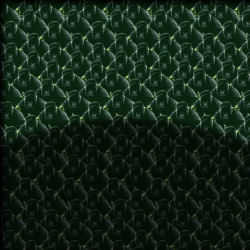 Regionals is indeed a Aggro metagame
R/G Aggro (a natural descendant from Heezy Street) was second only to Ghost Husk in Top 8 appearances. Factor in Zoo, and Hand in Hand, and fringe performers such as Critical Mass and Sea Stompy, and it's pretty clear that attacking with Creatures is a fine way to win. Ghost Husk is Aggro, too.
The highest-placed "true" control archetype, Firemane Angel Control, mustered fourth position on the Roster of Champions… perhaps because that deck represents a strategy so geared for the Aggro matchup, it'll eclipse a thousand Kird Apes without breaking into a sweat.
Aggro will continue to be the yardstick by which the evolving metagame is measured. For coming tournaments, you need to out-pace, or out-kill, all the monsters you will face. Leave those Okiba-Gang Shinobis in the sideboard, chief. Stockpile those Wrath of Gods and Lightning Helixes.
Some sample G/R Aggro and Zoo builds:
And for those that shun the attack step, here's a successful Firemane Angel Control build:
Azorius, Simic, and Rakdos didn't impact as highly as expected…
Dissension promised much in the way of fresh archetypes. While they were certainly represented in Top 8s and qualifications, they did not explode onto the scene as some folk expected.
Maybe the timing of Regionals had something to do with this. Maybe the prospective decks never had sufficient testing and tweaking time to be truly competitive. Our next tournaments, however, could see this change. Don't be surprised to see pure B/R or pure U/G start appearing in numbers. Of course, don't be surprised if they fail to show at all…
Some example decklists: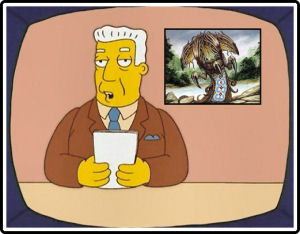 … That said, access to all-color splashes is a wonderful tool
We now have all ten of the shocklands. It has never been a better time to experiment with mana. Well, ignoring Blood Moon, of course… but who plays Blood Moon maindeck?
The world is truly our colorful oyster. I for one welcome our multicolored overlords.
Some example decklists — Simic splashing Red, and W/R Weenie splashing Black:
There were some surprise decks doing well
Where the hell did Tron Wildfire come from? It was pretty much unheralded before Regionals. Now, it's back with a vengeance. It'd be interesting to see the total number of players who ran with Tron Wildfire… I'll wager it probably had a better win percentage than Ghost Husk.
That said, I'd still take U/R Magnivore over it. The Urzatron is a fickle beast, all told.
Black/White is Ghost Husk — Others are simply sub-par…
Ghost Husk eclipsed all other Black/White decks on the day. Yes, others were well represented – Hand in Hand, B/W Control, B/W Discard — but all fell foul to the Pontiff and his pals. Even so, non-Husk decks still have good game. After all, Paladin en-Vec and Umezawa's Jitte is still the strongest combo in the game today.
If I were of a Black/White bent, I'd run the Husk over all others.
Some examples of non-Husk Black/White decks:
… That said, Hand in Hand is still consistent
If I didn't run the Husk, I'd run Hand in Hand. It produced the strongest numbers overall, if the Husk is removed from the equation: 8 qualifications from 9 Top 8 appearances. Olivier Ruel, it seems, is rather good at Magic.
Play Ghost Husk, you Black/White guys. If not, play this.
At the top end, it pays to play established and expected archetypes…
One overriding impression that the table above brings us: if you want to do well, it's best to stick with the tried and true. Yes, other archetypes performed well, but for sheer consistency, it pays to go with what wins.
… But rogue can really bring it home
Personally, I've had some success with unexpected strategies. I made Top 4 at GP London 2002 with the unknown Mono-Black Pirates deck, and I made Top 32 at PT Houston 2002 with the then-unknown Red Deck Wins in Extended. Yes, I know I mention these facts whenever I can. I'm proud of them. I only wish I could recreate these successes.
A powerful rogue deck can overwhelm an opponent with surprise alone. Here are some examples of surprise strategies from Regionals:
Battle of Wits FTW!
Conclusions
The metagame is an open and diverse one. So many options, so many ways to qualify. Even so, it may be prudent to stick with what you know to be good, rather than take the plunge with something that is, by design, still untweaked to its maximum efficiency.
Here are a few pointers to conclude today's sermon. If you've a Standard tournament coming (and I know I have), bear them in mind.
If you want to play Black/White, play Ghost Husk. If you absolutely, positively can't abide the three-mana sac machine, play Hand in Hand.
If you want to play U/R, the main contenders are Magnivore and Tron Wildfire. U/R Control is also strong, but Magnivore and Wildfire should give you the best chance of succeeding in your Top 8 matches.
Prepare yourself for aggro. Both Zoo and G/R beats will be there, in numbers.
No one has yet produced a definitive Dissension-guild-powered deck. Don't fear the Rakdos, or the Simic, or the Azorius. Fear builds that include elements of their respective strategies, but pure R/B, U/G, or U/W is still a few steps away.
Don't be afraid to play rogue decks. In such a diverse field, it's almost impossible to build a deck to combat everything. Thus, a rogue strategy (be it an unpopular archetype like Battle of Wits or Enduring Ideal) should have a decent chance against decks that are trying to protect against everything and therefore neutering their overall strength against an open field.
Finally, although you can expect hate against you if you do field a deck such as Ghost Husk or Heartbeat, remember that your opponents will need to handle a plethora of different, powerful archetypes. Even if you are one of the main targets in the metagame, a deck that over-compensates its plan to combat your strategy will doubtless fall to other decks against which they have little defense. In a metagame so open, tuning a deck to beat one or two main contenders to the detriment of all others is a one-way ticket to destruction. Never fear: if you must play this metagame's Affinity, the artifact-kill won't be everywhere. There'll be no 15-card sideboard devoted to slaughtering you and you alone.
I have a UK Regionals tournament this weekend. I've chosen my weapon, and ordered the cards I need from StarCityGames.com. If I do well, I'll write a report. If not… I'll probably write a report anyway.
Ted should be here some time next week, with his take on the post-Regionals metagame.
Until then,
Thanks for reading.
Craig Stevenson
Mail us at https://sales.starcitygames.com/contactus/contactform.php?emailid=2
Scouseboy on MTGO