The Season One Invitational is here. With no drama left in the Season One points race thanks to Jim Davis locking it up in Dallas a couple weeks back, all eyes are on the Invitational itself. If we learned anything from the Season Four Invitational in Seattle that closed out 2014, there is plenty of excitement still to come. The Open Series points will matter for the following seasons, but for the next three days it all comes down to eight rounds of Standard, eight rounds of Legacy, and a Standard Top 8. Here's what to watch for this weekend in Richmond:
New Format, New Structure
This will be the first time the Invitational debuts a fresh Standard format as Dragons of Tarkir drops on Friday. How will an influx of 264 new cards affect an already-diverse Standard format? Cards like Narset Transcendent, Sarkhan Unbroken, Dromoka's Command, Zurgo Bellstriker, Anticipate, Secure the Wastes, Ultimate Price, Roast, Surrak, the Hunt Caller, and Dragonlord Ojutai have been the focus of many articles and discussions leading up to the Invitational. Will a new archetype take the tournament by surprise, or will an already-tested build of Abzan Midrange or Sultai Control get better with new tools?
The Season One Invitational also shows off the new structure with no byes. All players will need to play sixteen rounds of Magic to reach the Top 8, and the cut to make Day Two has been raised to fifteen points – it'll take five match wins to advance on Day One. Along with the new structure comes the improved prize payouts introduced in Seattle last year.
Invitational Favorites
Tom "The Boss" Ross, Reid Duke, and Chi Hoi Yim were the standouts of the Invitationals in 2014 with Ross making three Top Eights and winning back-to-back Invitationals in Columbus and New Jersey. Duke and Yim both made the Top Eights of Columbus and New Jersey as well. It comes as no surprise that Gerry Thompson has Ross and Duke at the top of his predictions list going into this weekend and it's hard to argue with either pick.

Cedric Phillips and Patrick Sullivan offered their predictions in the latest edition of CEDTalks with Phillips picking Danny Jessup, the number six player on the Season One leaderboard, as a favorite after his runner-up finish in Seattle last year and his strong first season in 2015. Sullivan picked Gerard Fabiano as a favorite following his current run, winning his third Grand Prix, taking second in the Players' Championship, winning two Opens this year, and making another Top Eight at Grand Prix Cleveland.

For myself, it's hard not to pick Brad Nelson. Nelson has absolutely crushed Standard this year and he always seems to know where the format is going from week to week. Nelson's been hard at work preparing for Dragons of Tarkir Standard with the Roanoke crew of Todd Anderson, Brian Braun-Duin, Chris VanMeter, and The Boss himself, Tom Ross, who recently relocated to the area.
Sleeper Picks
While the favorites are pretty clear heading into the Invitational, a handful of strong players flying under the radar this year could be poised for a big run this weekend.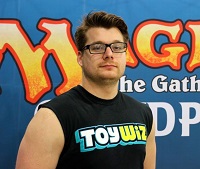 Andrew Boswell – Boswell had an outside chance at reaching the Players' Championship last year but came up short at the end of the year. This year Boswell is in the Top Sixteen on the leaderboard and has some strong finishes including Top Eights at Grand Prix Miami, the Washington, DC Standard Open, and the Standard Premier IQ at the Baltimore Open. Boswell, a testing partner of Reid Duke, has worked on a low-to-the-ground Abzan Aggro deck that has been behind the majority of his results.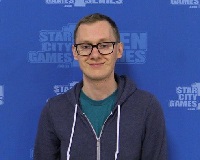 David Long – Long, a Lands aficionado in Legacy, has quietly climbed the leaderboard from his results in Legacy and Modern and is one decent Standard performance away from a big weekend. Long has a semifinals finish at the Philadelphia Legacy Open, two second-place finishes in Legacy Premier IQs, and a Top Eight in the Modern Premier IQ at the Indianapolis Open in the past three months.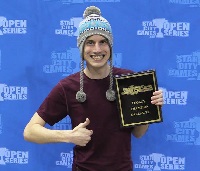 Caleb Scherer – Scherer put his name on the Open Series map with his semifinals appearance at the Seattle Invitational last year with W/U Heroic and Storm. Since that event, Scherer has notched a semifinals finish at the Indianapolis Legacy Open and won a Legacy Premier IQ in Dallas with Storm as well. Scherer has jumped into the Top 32 on the leaderboard and could be a contender for the Players' Championship in Season Three or Four if his results continue.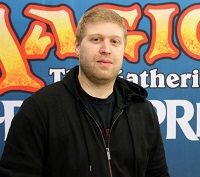 Ralph Betesh – Another Legacy specialist, Betesh is fresh off a Top Eight at Grand Prix Miami with Abzan Aggro. Betesh has Top Eights at the Philadelphia Legacy Open with Temur Delver, the Legacy Premier IQ in Baltimore with Lands, Regionals in Philadelphia, along with a Top Eight at the Legacy Championships. Betesh is another player to look for come Season Four for the points race.
Coverage
Join the SCGLive crew for all the action, starting Friday at 11:30 a.m. with a metagame breakdown by Cedric Phillips, Patrick Sullivan, and Matthias Hunt. Get ready for three days of coverage complete with the best commentary team in the business. I'll be in the sideboard providing Deck Techs and interviews along with the newest member of our coverage crew, Ken Crocker!