I'm not going to be playing in the Season Three Invitational this weekend.
I hadn't been really strongly considering it, but then I starting really feeling comfortable again in Standard and I realized it was a real possibility. Checking into last-minute flights, I started realizing it was actually an incredibly affordable trip.
Now, of course, came the next question: what to play in Legacy?
This isn't an easy question for a lot of reasons. It has been many months since I'd played the format, and while new sets have a much smaller impact on Legacy than most other formats, this isn't to say that they are unchanged by it.
The best way to reacquaint yourself is always to look at a few of the most recent events and see what surprises were there to be found. Sometimes, things just jump out and really demand notice. Other times, you find things are exactly how you left them (or close enough).
The Events
The recent events that I paid the most attention to go back to even before Magic Origins. They are the most recent Legacy Championship (last weekend), the two most recent SCG events (the Premier IQ in Charlotte, also this past weekend, and the Legacy Open in Washington D.C. a few weeks ago), and the Grand Prix in Lille in early July.
Legacy events tend to be somewhat regional for a lot of reasons. First of all, the initial investment in Legacy tends to mean that many players will gravitate to the decks supported by the Legacy cards they own. This means that someone who puts together, say, Sultai Delver, is all the more likely to play Sultai Delver or Temur Delver in any particular Legacy event rather than jump ship to Manaless Dredge or Lands (to name two decks that are, on one axis, practical opposites).
Sometimes these local metagames are well-known and need to be taken into account when analyzing a field. Europe, overall, is far more likely to be a place where you'll see Death and Taxes being played. If, then, you look at the top-performing Death and Taxes deck from Grand Prix Lille (44th), it can speak, perhaps, to a weakness in the positioning of a deck much more strongly than a similar lack of the deck at an event in Seattle, for example, where there has been historically greater interest in combo decks.
Take that very deck:
Creatures (26)
Lands (23)
Spells (11) I'm fairly famously fundamentalist in my anti-Serra Avenger stance in Death and Taxes, but that being said, with only two copies of my least favorite popular card in the archetype, Ellingsen's list looks really solid to me. Some might protest against Spirit of the Labyrinth or Ethersworn Canonist, and maybe they were wrong for that particular weekend, but they could well have been right. Either way, fundamentally speaking, this isn't a wild example of the archetype.
I hate to say it, but pre-Magic Origins, Death and Taxes might not be in the best place in Legacy right now.
Legacy Champs brings a little more of this to the forefront. Check out the top-finishing decks from Legacy Champs: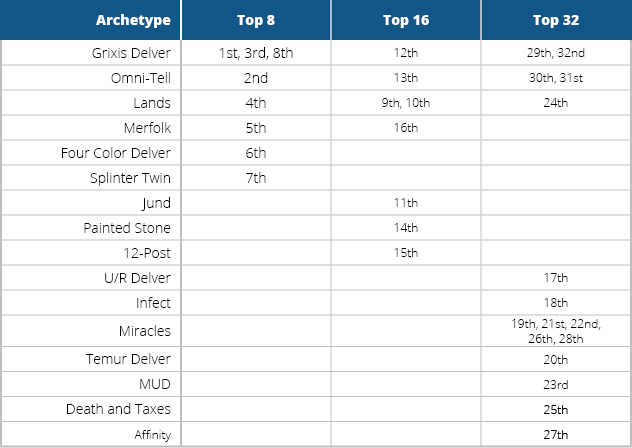 The first great news is that there are still a lot of successful decks in Legacy even if Grixis Delver was the clear big deck of the event. Six different archetypes in the Top Eight is a bit low for Legacy (though some will call it less than that even, merging the two Delver decks together) but it is still exciting to see not only mainstays of Legacy making a comeback (hello there, Merfolk!) but also a high finish for a deck not really a part of the Legacy mainstream in the Jeskai Splinter Twin deck.
If we wrap into this a quick glance at all three larger, recent Legacy events, you can see that Legacy's diversity is maintained across all three. The Legacy Open and the Premier IQ both have eight different archetypes in their respective Top Eights, and between all three events we see twelve different total archetypes are represented in those Top Eight appearances. This shows that there is some real stability in the archetype balance and it isn't just a world of matchup dependence.
Here is a full look at Top Eight representation for those three events: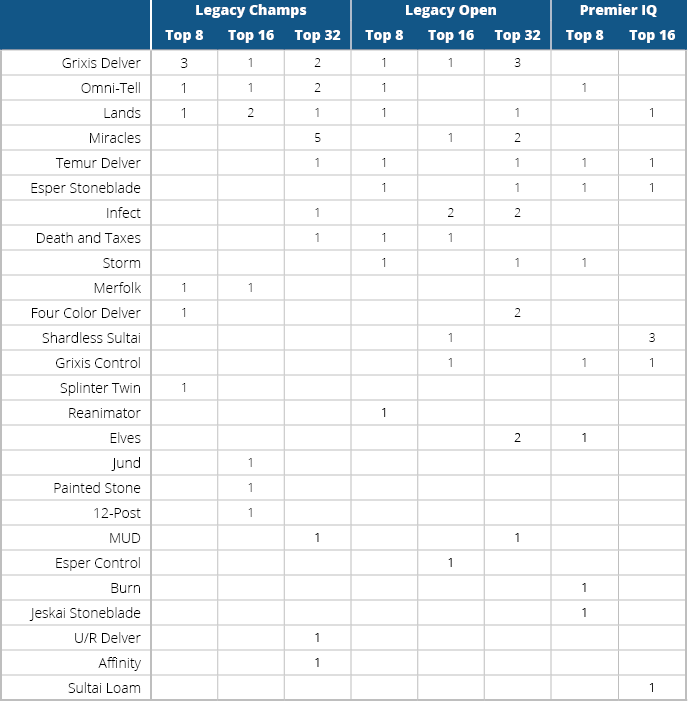 After looking at these results, one of my favorite things is the way in which numerous Strategic Archetypes are represented. We have true aggro-control in the Delver decks, midrange control from Lands, pure control in Miracles, and even that rare beast, hybrid control, in Omni-Tell. About the only thing we don't see represented here at the top is a purely aggro Strategic Archetype, though they both do make an appearance in both a non-combo (Burn) and combo (Storm) form.
Looking at the deck archetypes themselves, I look for the decks that really resonate with me to just get a sense of what I should be considering. Of all of the archetypes, I've got a reasonable amount of experience with a fair number of them.
Miracles
Infect
Death and Taxes
Merfolk
Painted Stone
MUD
Burn
Jeskai Stoneblade
U/R Delver
My next step is to check out the lists themselves for new cards.
Magic Origins Splash On Legacy
The format with Legacy is still less than a month old and Legacy, like an aircraft carrier, is a slow ship to turn. Here are literally all of the new Magic Origins cards that have seen play in those events: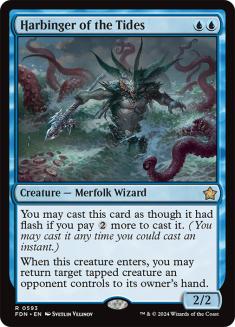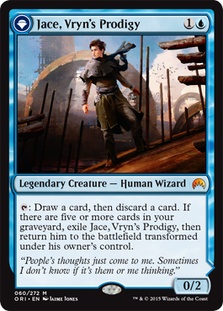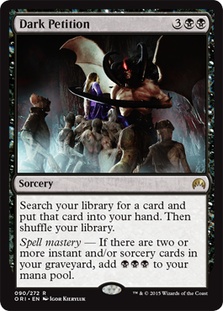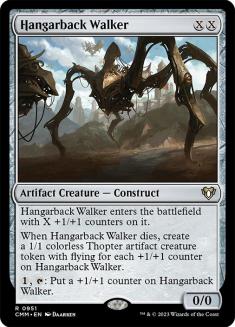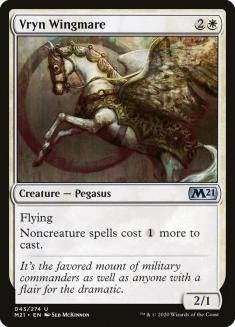 In a way, I'm surprised. This is a bit more than I was expecting, though I expect the fans of red and green may be a little disappointed – perhaps Abbot of Keral Keep and Herald of the Pantheon are just waiting for their moment to shine…
Each of these cards was still very marginal in many ways, but even so, it is always impressive when a new card makes a splash in Legacy. Despite the fact that Vintage technically has more legal cards available, Legacy is just a much bigger format than Vintage. For every card in Legacy like Tarmogoyf which pushes a number of less powerful creatures out of viability, there is an even more powerful card in Vintage that push out far, far more cards. Mox Jet and friends affect the world and simply make playing a card like Knight of the Reliquary in Vintage almost as likely as seeing a Blistering Firecat in Legacy: it could happen, but it probably won't, at least if the deck is winning. (Sorry, kitty – you know I love you!)
The goal with looking at the decks that used these cards is to assess if there is anything truly meaningful to the cards. At worst, they might be so incredibly narrow that they require a very specific strategy (or even deck archetype) to employ; at best, they might give us a better lesson on a broad use. So, what were some of the decks that used these cards?
Let's start with the most obvious one first:
Creatures (26)
Lands (21)
Spells (13) Ah, Merfolk. I think this is one of those decks that I have played at numerous times in numerous formats, but which I've always loved most when it shifts away from being an aggro deck (like it often is in Modern, where it isn't running nearly any countermagic and has minimal interaction) to a true aggro-control deck, like it is here, with Force of Will.
One of the things I really like about Harbinger of the Tides is that it successfully ends up dodging cards like Spell Pierce, it can actually be a damning bit of tempo when you're engaged in a race with a Grixis Delver deck, and creatures are omnipresent enough that you can actually do things like use it disruptively as an instant, mess with any number of utility creatures to stop a creature-based combo, or who knows what else might come up in the odd corners of the Legacy format.
Without the power of Merfolk lords of various types to help pump it up, I'm pretty confident that Harbinger of the Tides is not powerful enough to see play in anything outside of this archetype. Still, George Flete has certainly proved that the card is strong enough to be placed in the Merfolk players' arsenal of options.
Sticking to blue, check out the following two decks:
Creatures (14)
Lands (18)
Spells (28) Creatures (8)
Planeswalkers (1)
Lands (19) These decks are quite different, but both feature Jace, Vryn's Prodigy, in many ways subbing in for Snapcaster Mage. One of the advantages of a card like Jace, Vryn's Prodigy over Snapcaster Mage is that it is not as demanding on your mana. I love Snapcaster, but there are many games in Legacy where you simply can't expect to cast a Snapcaster to any effect. Jace, on the other hand, should it get active, will immediately be have a powerful effect as a Merfolk Looter and if it flips it will not nearly be as intensive on your mana to support – it doesn't ask for that two mana first on the turn you get to flash back your key spell.
I find the card a little more shocking in Charlie Holland's Delver deck because, with ten countermagic spells in the deck, Holland is a lot more likely that Thompson to fail to have a legitimate target (with only sixteen easy targets in the main compared to Thompson's 27).
I actually especially like it in a Young Pyromancer deck, with Cabal Therapy potentially able to decimate a poor unfortunate opponent's hand. In Standard, many players have been making use of Jace as a way to up the power of their Thoughtseizes, and GerryT seems to have keyed in on the Legacy version of that.
More than anything, the difference between these two decks makes me very much start to imagine Jace, Vryn's Prodigy as an alternative card choice for decks that might otherwise consider Snapcaster Mage. I love how in the Delver deck it can be used to help out Deathrite Shaman or Tarmogoyf, and how in the control deck it can simply be a part of the engine of card advantage you might otherwise consider.
I think, in small numbers, we'll be seeing a fair amount of Jace (not the Mind Sculptor!) in Legacy.
Lands (14)
Spells (46) If you had told me we'd be seeing Dark Petition in Legacy, I wouldn't have believed you. It turns out, however, that once you've started going off the initial buy-in cost on Dark Petition is not actually too prohibitive.
The squeamish part of me worries that the moment you cast Dark Petition is a moment of danger where you're suddenly opening yourself up to all manner of problems. Perhaps this will be proven true. However, that same moment existed in older versions of the deck the moment they chose to cast Ad Nauseum, and that was never a real problem for the deck. In addition, the power of the sideboard seems greatly enhanced when you are so able to magnify those cards with the effect of a true tutor.
Like Harbinger of the Tides, though, I think Dark Petition is going to have a very limited range. You really need to be able to count on Spell Mastery, and while that isn't a huge burden the five mana cost truly is. For this card to work, I expect you need to be explosive. Decks like Storm are likely to be the only home for this card.
…And then there is Hangarback Walker.
Creatures (16)
Planeswalkers (2)
Lands (24)
Spells (18) The little robot that stormed Standard is poking its head into Legacy!
James Wolmacher only ran one in the sideboard, so it is distinctly possible that he never even played it… or, worse, that sideboarded it in and stopped sideboarding it in because it wasn't doing the job it needed to do. But what might that job have been?
Well, there is this card that pops up from time to time: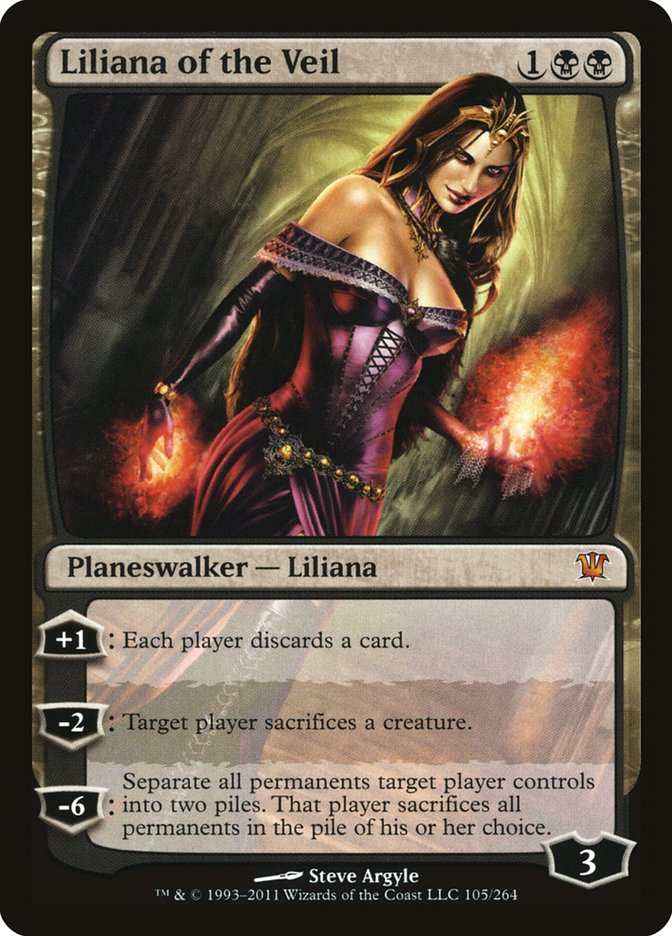 Hangarback Walker is a cheap potential preemptive strike against Liliana, especially if you might be hoping to take the game with a Metalworker. In addition, Hangarback Walker loves to come out after you've dropped a Metalworker, so it can be on both sides of the fence.
I'm not certain that Hangarback Walker is appropriate for Legacy, but I'm not completely certain it is a misstep either. Personally, I'm going to put Hangarback Walker on a little shelf in my mind, remind myself that it exists from time to time, and take it out once in a while just to make sure I don't forget that fact. Perhaps some card interaction will emerge and it will clearly shine.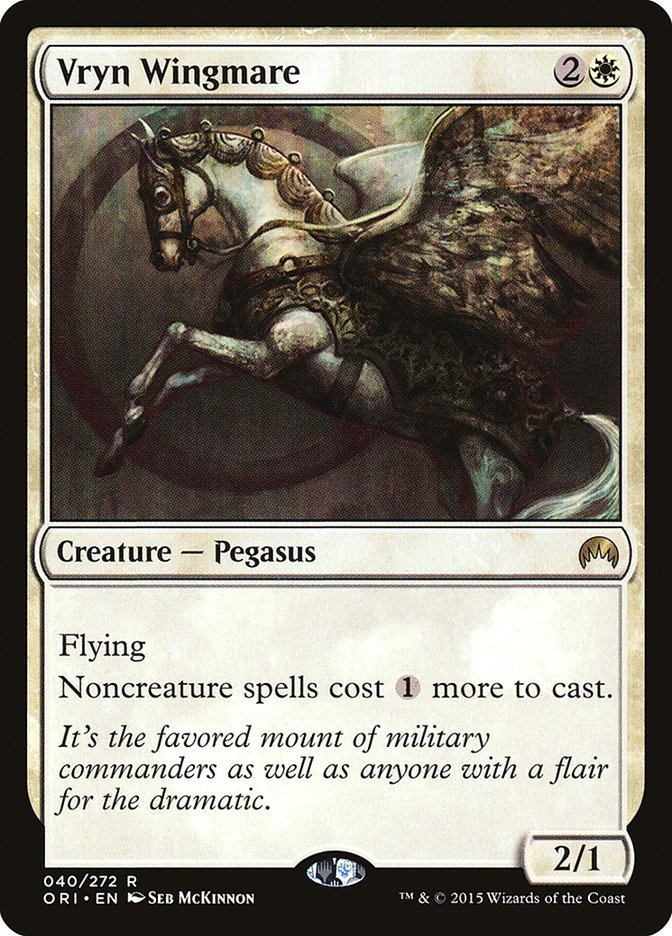 Creatures (26)
Lands (23)
Spells (11) Oh, Death and Taxes, I just can't quit you!
Vryn Wingmare feels actually really exciting to me. Death and Taxes has long been a deck that I've felt is closer to Prison (many Europeans call it "Mono-White Control"), as far as its overarching strategy goes, and Vryn Wingmare goes a long way towards helping increase that element of the deck. However, it does have the little problem of being a 2/1 for three mana.
On the positive side, it can block and kill an Insectile Aberration, fly over that True-Name Nemesis or Tarmogoyf, and is another body to carry a piece of equipment. That doesn't make up for the inefficient stats, otherwise, but they help. Aven Mindcensor at least had the added bonus of being a potential surprise.
Vryn Wingmare certainly feels like a reasonable potential choice. In a world full of Brainstorms, hindering an opponent's mana feels like a powerful thing to be doing. Time will tell if it is right in Death and Taxes, but I could also see it making a splash in Maverick, Death and Taxes's green-mana-loving cousin.
It's funny, I started out, from looking at the results of Grand Prix Lille, feeling disheartened about Death and Taxes. However, after looking at the post-Magic Origins lists, Vryn Wingmare has me wanting to try my own take on the deck again. Is now the time for Phyrexian Revoker or not? Given the look of the Legacy Champs Top 8 perhaps this isn't the time for the card.
Here is probably where I'd end up:
Creatures (25)
Lands (24)
Spells (11) My biggest concern with this build is that it might not have enough for Omni-Tell. Twenty-four lands is also a lot, but I've decided to run so many three-drops it feels like a reasonable choice, especially since Horizon Canopy and Mishra's Factory can both mitigate the flood problem. Mishra's Factory can also be a somewhat expensive way to make Cataclysm hurt a little less, but that is more of a bonus than a plan.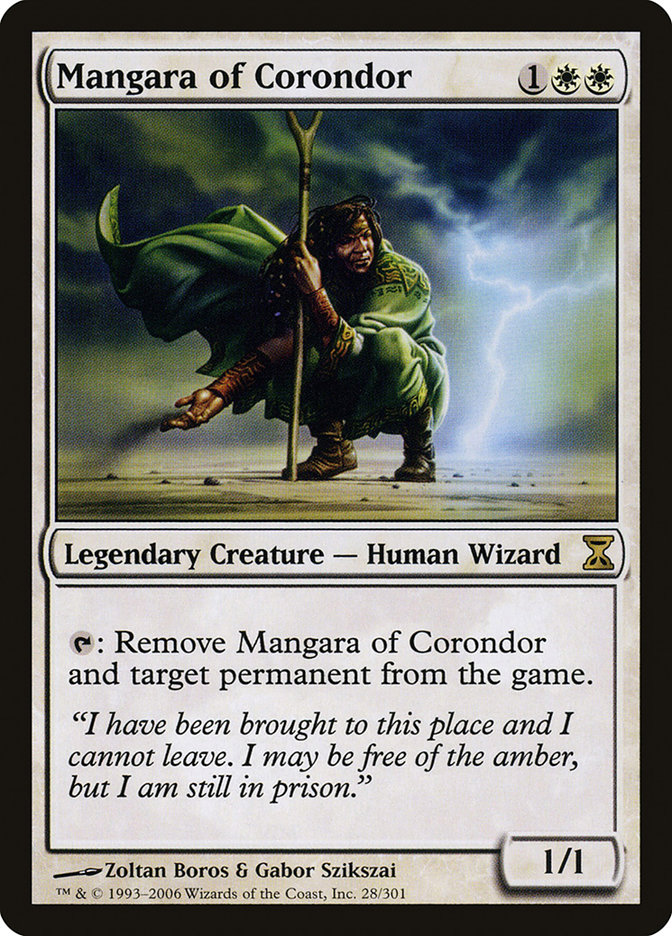 This card has largely been abandoned by Death and Taxes players, but I'm actually very sympathetic to the card in a Vryn Wingmare build – the sheer number of ways you can just stitch a game up become pretty impressive. This might even make for an argument for the fourth Karakas, but right now I'm content to be running only nine Plains in my Mono-White deck.
The other deck that I find really enticing just barely broke into the Top 32 of the last StarCityGames Legacy Open, piloted by my favorite leather jacket-wearing magician:
Creatures (12)
Lands (20)
Spells (28) I'd probably end up sneaking that Sylvan Library into the maindeck, not for any "correct" reason but just because I love the card. I can't see cause for any Magic Origins cards in here, but I'm not concerned with whether or not I'm playing new cards, just that what I'm playing would be fun for me and competitive at the same time.
Ultimately Legacy is such a wide-open format, I feel like I could pick one of about a dozen decks and be happy. Standard is a different story. I won't be in New Jersey, but feel free to imagine me here in Madison, rooting for Sphinx's Tutelage to take it down.
I'll be rooting on my favorites from here. I can't make this Invitational, but I hope to be at the next. Good luck to everyone competing!