I was content to stay home last weekend. There was no rush to gain Pro Points, the Pro Tour took a lot out of me, and I didn't have a deck that I was itching to play. Late Friday night, all that changed. That's a story in and of itself, but the short version is it's all @TSM_Leffen's fault.
Anyway.
Emergency planning took over, and I got registered for the tournament, booked some flights, and thought I was all set. Then I remembered that I needed a deck to actually play in the tournament.
Well, then.
As per last week, I thought about attacking with Toolcraft Exemplar, but what version would I play? I liked Lee Shi Tian's list, but Ceremonious Rejection didn't seem necessary anymore. Given that, Cultivator's Caravan didn't seem appealing. If I wanted to play a W/R variant, I'd probably go with the Tokens version, hoping to get under the mirror.
W/U Flash and B/G Delirium were also options, but I wasn't about to touch B/G Delirium. W/U Flash made sense, but I hadn't played a game with it, and I imagined that any deck with twelve one-drops would murder it. I still have no idea if that's the case.
Either way, I wasn't going to make these last-minute plans and make the smart choice. Nah, I wanted to keep it consistently loose.
It was time to imitate Shota Yasooka.
The Deck
Creatures (6)
Planeswalkers (1)
Lands (26)
Spells (27) At the Grand Prix, many players commented on how me playing Shota's deck was to be expected. Hello? I thought I'd shed my control-leaning deck selection years ago. I've been vocal about control being a poor choice for quite some time. Seeing me play a control deck should be a surprise at this point.
As it turns out, this is the tournament where I'm choosing to relearn a lesson for the tenth time. It's nice to get that refresher. I probably shouldn't be wasting a Grand Prix to do so, but I wasn't exactly making good decisions.
Todd Anderson had been playing Shota's deck and liking it, so I got a quick update from him. Minimizing the black aspect of the deck made the manabase better, and I could see a world where the Incendiary Flows were key to beating Prized Amalgam and Scrapheap Scrounger. As it turned out, that wasn't really necessary.
As for the sideboard, I kept the Ceremonious Rejections as a hedge and because I didn't necessarily want anything else. If people kept Void Shatter instead of Scatter to the Winds, I could use one or two against them as Dispels. After seeing zero Aetherworks Marvels and zero Metalwork Colossuses, I think it's safe to say that Ceremonious Rejection isn't necessary unless you want a way to fight Smuggler's Copter on the draw.
Dynavolt Tower in the sideboard was my personal stamp on the decklist, and one that I liked quite a bit. With W/U Flash on a huge uptick, Dynavolt Tower was excellent for me. It's also quite good in control mirrors due to how difficult it is to remove and how it insulates you from Jeskai Control's Spell Quellers, but that didn't come up nearly as often.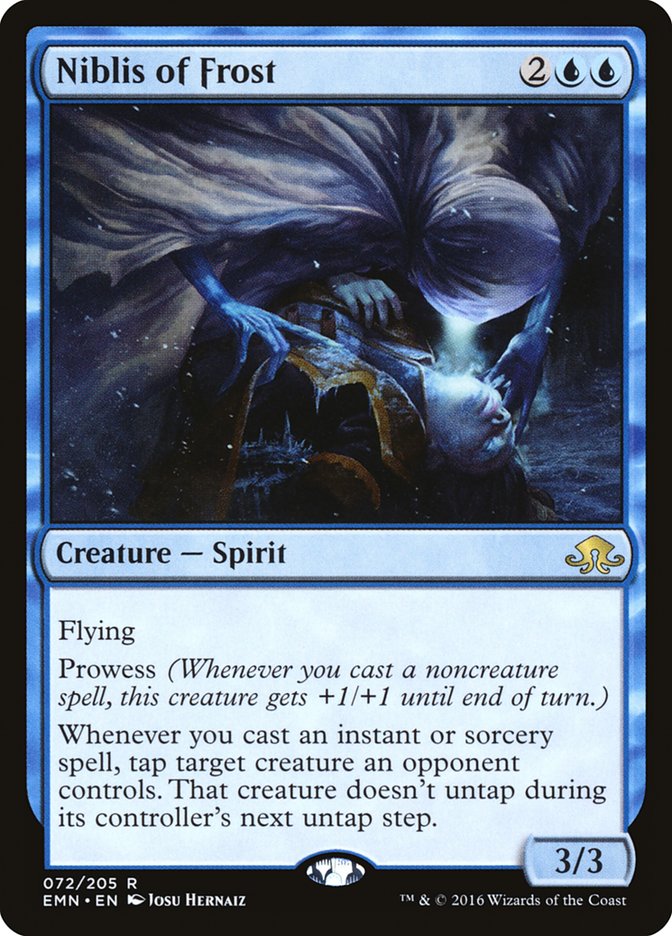 On the way back from the Pro Tour, I was sketching out control decks and really liked the Niblis of Frosts in Pierre Dagen's sideboard. I would have liked to include those, but I think it makes more sense if you're not already incentivizing them to keep in their removal because of Thing in the Ice. Given that most of the metagame had shifted toward W/U Flash, Dynavolt Tower made a bit more sense there as well.
The extra To the Slaughter was for control matchups, G/R Energy, and anything else that tried to hit with big creatures and/or planeswalkers, such as B/G Delirium. It wasn't so much a targeted approach as a hedge. Overall, I'd say that worked out fine.
As expected, I was a little rusty and generally playing below expectation. I made Day 2 with a 7-2 record, which definitely isn't bad and was something I was happy with. However, I quickly went 0-2 to start the second day, dropped, and went shopping for a warmer hoodie. At least that was a great success.
Would I play the deck again? Absolutely not, at least not in its current form. By Round 6, I could already pinpoint various issues with the deck, which I'll get to in a bit.
Threats
The deck had three modes:
1) Counter or kill everything, draw cards, kill at your leisure.
2) Slow them down, jam a turn 6 Torrential Gearhulk, and turn the corner.
3) Protect Thing in the Ice and expend your resources playing like a Delver deck.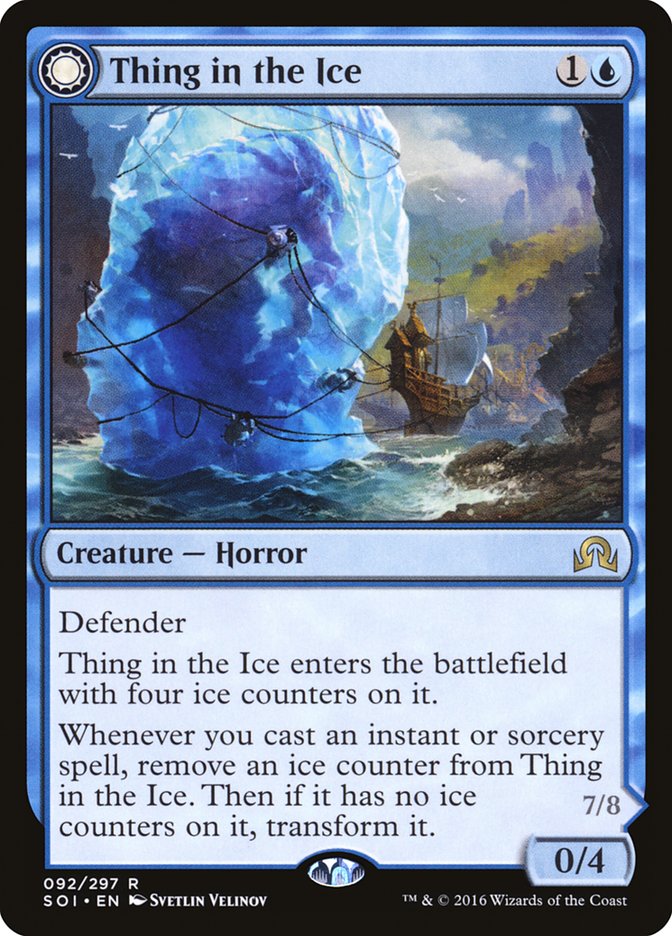 Of those, the third option surprised me the most. I didn't think I signed up to play a Delver deck, but I was hardly disappointed to find myself in those situations. Those were some of the most enjoyable games on the weekend, even if Thing in the Ice was mostly bouncing Thraben Inspector. It kinda killed me inside, but then I killed them.
Overall, Thing in the Ice was excellent. Torrential Gearhulk was excellent. On the other hand, Jace, Unraveler of Secrets was hardly a threat. Oh, how I longed for an additional Torrential Gearhulk over that card. A 5/6 is huge, flashing back something great was never an issue, and it turned the corner very quickly. I lost very few games where I cast a turn 6 Torrential Gearhulk.
Dead Cards
Grixis Control is trying to make one-for-one exchanges, but that has a lot of issues. The deck has more lands than its opponents, its removal doesn't necessarily line up well against threats (most of these issues stem from Galvanic Bombardment), its counterspells are situational, and it has nothing as impactful as Gideon, Ally of Zendikar; nor does it have a good answer to Gideon. The fact that things like Smuggler's Copter and Veteran Motorist help your opponent smooth out their draws does not help.
If you don't have a threat and can't chain card drawing together, eventually you'll have an excess land or a Negate with no relevant target, or they'll have an extra resource thanks to a creature-land, and you'll be in a lot of trouble. There was no shortage of times where I was on the draw and didn't have time to use my Scatter to the Winds effectively. If I never register a Cancel again, I'll be more than happy with that.
At times, it seemed like everything had to go just right in order for Grixis Control to stabilize. I'm not about that life. I'd rather cast a 5/6 and see what they can do about it.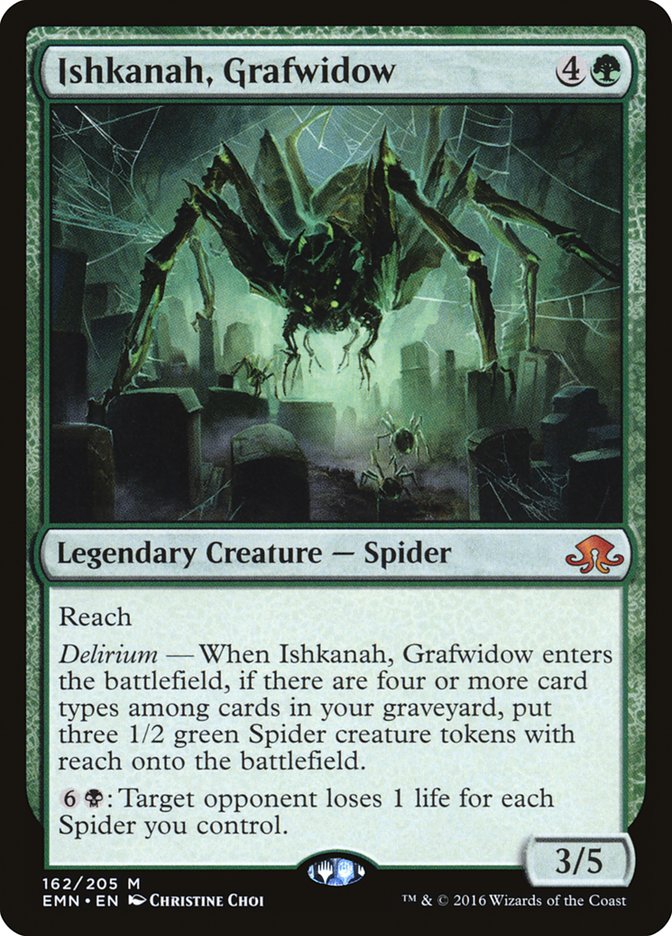 There are also the matchups where people are creating card advantage with Ishkanah, Grafwidow or Liliana, the Last Hope, and it's difficult to beat those cards. It's no real surprise that the green decks can out-card the blue decks at this point, but it's still just as frustrating. If you have the counterspells on-curve, great, but I don't want to bank on that.
After playing with the deck, I don't think Galvanic Bombardment and Radiant Flames belong in the same (main) deck.
Carlos Romao had it right. You should be using Radiant Flames as a way to catch up, not using spot removal in an attempt to kill everything. You shouldn't be using both in combination. If your deck is built to be able to cast Galvanic Bombardment on turn 1, your follow-up Radiant Flames isn't going to do much because their battlefield will be mostly clear. Past the initial wave, they start threatening you with Vehicles and planeswalkers.
Sure, you can hold Galvanic Bombardment to try to clean up post-Radiant Flames, but the deck has entirely too much removal to do that. Post-Radiant Flames, you'll have two or three removal spells in hand which may or may not line up against the stuff they were sandbagging.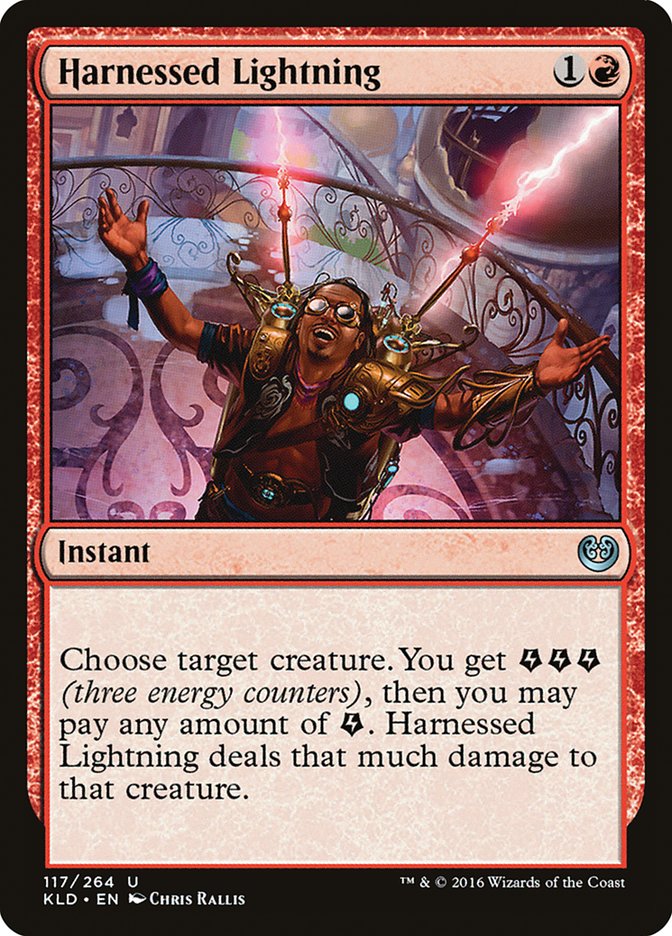 If I could do it all over again, I likely wouldn't play Galvanic Bombardment. Harnessed Lightning and Radiant Flames are a potent combination because they fight Vehicles (Harnessed Lightning) or the swath of creatures that crew them (Radiant Flames). You can splash those into any deck, which is something I'll be trying to do moving forward, but I don't think there is any reason to be base U/R.
Honestly, most of the matchups I won that weren't W/R Vehicles involved some sort of mana screw or mana flood. It just so happened that my deck had a bunch of removal and powerful threats, so I was never kold to something like Kalitas, Traitor of Ghet. If I were W/R, I could see potentially losing some of those games despite my opponent's mana issues. Most of the time, I assume I would be able to run them over.
Manabase
If you're trying to get to Torrential Gearhulk, Battle lands are much better than fastlands. After trying Shota's deck and Travis Woo's fastland-laden Jeskai deck, I can safely say Shota's manabase is much better served for the control archetype, even without the additional creature-land.
There is a tension between wanting your lands to enter the battlefield untapped both early and late. You'd prefer both, but that's not really possible, so which direction do you go? With Radiant Flames to catch you up and with expensive win conditions, I'm going with Battle lands.
Splash Comparison
While the deck has too many issues for my tastes, it's still viable. Given that, what's the best build?
Pound for pound, white is a better splash than black, or even a better main color. Regardless, I like the blue and red cards and would start there.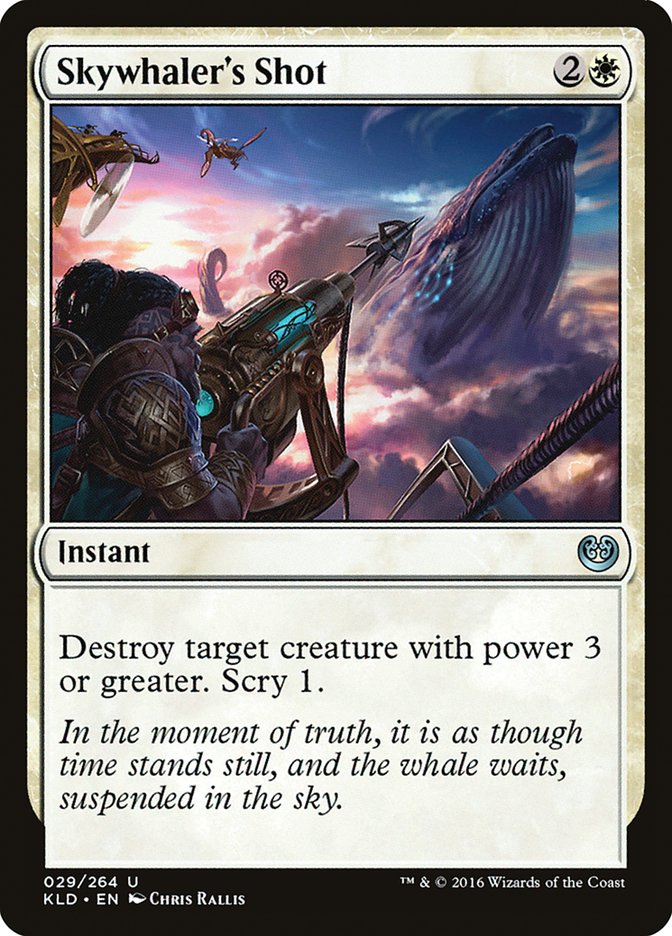 One of the big issues is having a three-mana removal spell for large creatures, and white has a bunch of options. If you can cast Stasis Snare, cool, but there's always Skywhaler's Shot, which is better with Torrential Gearhulk. Immolating Glare is fine and Blessed Alliance is actively great if the format becomes all about B/R Aggro and G/R Energy. Fumigate isn't really what I'm looking for, since Radiant Flames cleans up most threats right now.
Past that, I like white for Fragmentize out of the sideboard. Against W/U Flash, you get an extra cheap removal spell for Smuggler's Copter and a way to protect your Torrential Gearhulks from Stasis Snare.
If I could do it all over again (and had to play Torrential Gearhulk), I would register Jeskai with red as the splash.
It All Comes Full Circle
No matter what happens or what gets printed, Standard has always circled back to Gideon, Ally of Zendikar. It is the most abstractly powerful card in the format, plus it has an excellent supporting cast no matter what type of strategy you want to put it in. Hyper aggro? Midrange? Pure control? It doesn't matter, because Gideon is going to, at the very least, come out of the sideboard and smash your opponent once they either go up or down on removal.
While I pointed toward Toolcraft Exemplar as my pillar moving forward, perhaps that's incorrect. There's no guarantee I'll have a pile of one-drops. Given how things look right now, I think I prefer to be on the W/R (splashing Scrapheap Scrounger) side of things, but that could obviously change. W/U Flash is obviously in my wheelhouse, but it doesn't strike me as a particularly good deck.
If I'm playing white, there's no question I'll have Gideon, Ally of Zendikar somewhere in my 75.