It's almost here! If you haven't yet, preregister now for GP Miami!
Oh man, Grand Prix are the best events in Magic. They feature incredible artists, a huge number of players, and vendors from across the country…
Oh yeah, plus thousands of dollars in cash prizes, pro points, invites to the Pro Tour, and an insane amount of side events all weekend long. If you love
Magic, then you will love GP Miami!
But let's say you can't make it. How can you still be a part of the show? Coverage, of course!
Recently celebrating the fourth anniversary of its existence, SCGLive is proud to present live streaming
coverage all weekend!
We begin on Friday at 6PM ET with our Live VS Series featuring BBD vs. CVM. These guys will be bringing Standard action to those at home along with those
in the live audience.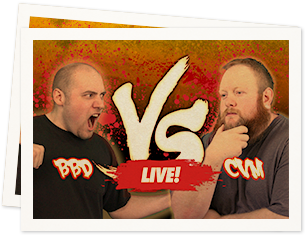 Tune in on Friday night and support #TeamBBD or #TeamCVM!
The big show, of course, begins Saturday morning at 9:30AM. SCGLive is dedicated to bringing you every single round of action. We begin with Round 1 and
don't finish until eighteen rounds of Magic are in the books.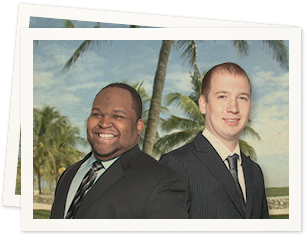 Cedric Phillips and Patrick Sullivan will lead the way through all the Standard action.
But wait…aren't we in spoiler season? What broadcast would be complete without a few additional bells and whistles? In that vein, Wizards of the Coast
has graciously provided us with two (yes, two!) spoilers for Grand Prix Miami!
Our first spoiler will be revealed after Round 4 on Saturday afternoon. The second spoiler will debut on Sunday after the Swiss rounds conclude and just
before the Top 8 begins. Don't miss your chance to see two new rares from Dragons of Tarkir!
And…that's it! Grand Prix Miami is set to be an amazing experience for all attendees, and
we are proud to host another awesome GP! So get yourself to South Beach or twitch.tv/scglive and join us this
weekend!