Hey there. Todd Anderson here, bringing you something a little bit different from my normal fare.
Instead of rundowns of all the new decks in Standard or the hot tech for Temur Delver in Modern (you'll find those in my article over on the Premium side today, here I'll go over some of the better restaurants you can visit this weekend if you're attending the SCG Season Two Invitational Weekend!
First of all, let me start by telling you a little about myself. I live in Roanoke, VA, home to the blowout event this weekend, and I've been living here with my wife and three adorable cats for over six years. Since we are DINKS (double-income, no kids) and neither of us likes cooking all that much, we tend to eat out…a lot. Like, a lot a lot. And while I'm not a picky eater, I lean toward finding some of the better food options whenever we do go out to eat. As a local, and foodie-ish, the honorable Cedric Phillips has blessed me with the opportunity to bring y'all some of the best cuisine options in our lovely little town.
Here are my Top 5 restaurants in the greater Roanoke area.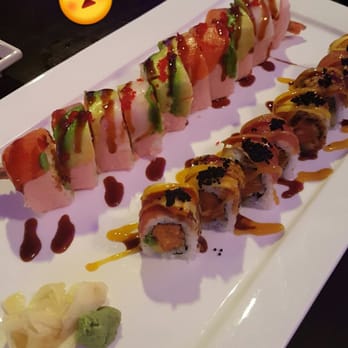 Let me start by saying that Sakura holds a special place in my heart. Is it great? Absolutely not. Is it good? Yeah, it's pretty good. It's also very cheap for what you're actually getting. The portions are big, and the quality of food is solid. Plus, they have an all-you-can-eat sushi menu, which is a pretty big sell in my book.
If you're looking for a decent, reasonably-priced meal after a long day of Magic, I would look no further than Sakura. The staff is friendly, and your food comes freshly prepared without a very long wait. It is a small restaurant, seating less than 60 people, and they might get a little backed up on a weekend night, but there is a very good reason that I eat here about once a week. Plus, it's only a few miles away from the convention center.
Personal recommendations:
Shrimp Teriyaki Bento Box
All-You-Can-Eat Sushi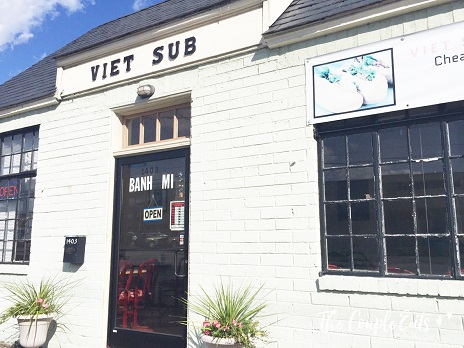 While Viet Sub might not look like much on the outside (or inside, for that matter), they offer some of the best Banh Mi in the business. While I don't recommend everything on the menu (the pho is sub-par), their subs are fantastic.
I highly recommend the Honey Glazed Pork, though I'd be a little careful if you don't like spicy things. Ask them to hold the peppers and you should be fine. And, if you're only getting a sub and no sides, I might recommend grabbing two. They aren't small, but two will hit the spot for under $10.  And it's very close to the convention center! 
Personal recommendations:
Bahn Mi
Honey Glazed Pork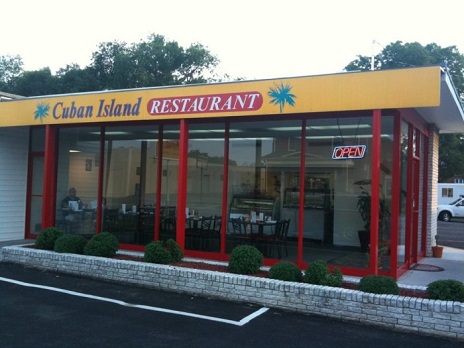 Cuban Island has been a favorite of mine since I first went there over four years ago. Another hidden gem of Roanoke, Cuban Island provides you with some authentic, delicious Cuban food prepared by Stella and her family. Not only are their sandwiches gigantic, they also come buttered and pressed, which makes them just a little bit crispy. My pick for sandwiches, hands down, is the Ropa Vieja. Aside from the sandwiches, I'm a big fan of the Vaca Frita Tacos.
Whatever you do, just make sure to get yourself some rice and beans and fried plantains on the side. Most of their platters come with two sides, but their sandwiches and tacos do not. They offer two delicious sauces (the pepper sauce is very spicy; the other's an apple-cider cilantro) that I highly recommend.
Personal recommendations:
Ropa Viejo Sandwich
Vaca Frita Tacos
Choco-Flan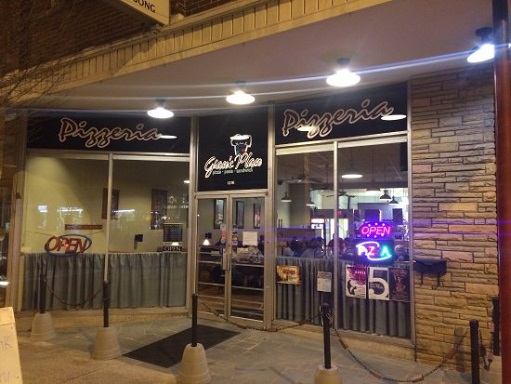 This pizza joint is chock-full of flavor. While the inside is nothing to brag about, with their lackluster decor and almost nostalgic 90s feel, the pizza is anything but. Order by the slice, or by the pie, and enjoy a cold beer or two while you're at it with the "Happy Combo."
I've been to Grace's Place a crazy number of times, and I've tried just about all the specialty pizzas they have to offer. If you fancy yourself a pizza lover, then this will become a regular stop for you whenever you come to Roanoke. And, if you're like me, you might want to lean toward getting something a bit more eccentric than "large pepperoni," though that is certainly a fine choice.
Personal recommendations:
"The Breakfast Pizza" is no longer on the menu, but they'll make it for you if they haven't run out of eggs. If you like eggs, cheese, bacon, and ham (no sauce), then you'll fall in love.
Eggplant Parmesana.
A soft-spoken Italian restaurant unlike anything you'll see in the rest of the area. Instead of the typical fettuccine alfredo or spaghetti and meatballs from the Americanized Italian restaurants like Olive Garden or Carrabba's, you'll be experiencing something a little closer to traditional Italian cuisine. I'll start by saying this: everything tastes fresh, including their hand-made pasta. I haven't had a single "bad" item on the menu, and I try something new every time I go.
As a regular customer of this fine establishment, allow me to give you my best advice on how to approach this meal. For starters, share everything. The plates aren't exactly gigantic, but they're big enough that three or four people can share any dish.
Order some appetizers. Their meat and cheese plates are build-your-own, and their selection is top-tier. Aside from that, a number of their appetizers are fairly creative in pairing texture and taste. If you see anything you think you might like, give it a bite.
Personal recommendations:
Appetizer: Arancini di Riso/Meat and Cheese Plate
Pasta: Rabbit Ragu
Entrée: Pork Shank Osso Buco
Well, that just about wraps things up. But don't be afraid to try some of the other great restaurants in the area! If you're staying near the airport, there are quite a few solid options around the Valley View Mall.
Previous Season Two Invitational Blogs