Happy (almost) Thanksgiving, folks!
Welcome to the first installment of the StarCityGames.com 2017 Season Two Invitational countdown blog! For those unfamiliar, this series of blogs will go over anything and everything concerning the Season Two Invitational weekend, which, if you've ever been to an Invitational before, is a lot!
This first entry is simply an overview to give you the rundown about the StarCityGames.com 2017 Season Two Invitational weekend and start building the excitement for what's going to be a truly unforgettable handful of days. Over the next few days, I'll be going over side event information, artists and cosplayers who will be in attendance, food and lodging options, and much more!
Let's Talk About the Main Event!
Do you have what it takes to become the next Brian Coval? The next Max McVety? The next Tom Ross or Gerry Thompson?
Each Invitational winner receives $20,000, their likeness on a future StarCityGames.com playmat and token, as well as a bye and free entry into every StarCityGames.com Open and one StarCityGames.com Classic per weekend for the following season of the SCG Tour.
That's a lot for winning a single tournament, but as you can see below, there are plenty of prizes to go around!
| | | | |
| --- | --- | --- | --- |
| Place | Prizes | SCG Points | Invtitational Qualification |
| Winner | $20,000 | 50 SCG Points | 2018 Season One |
| Finalist | $10,000 | 40 SCG Points | 2018 Season One |
| Top 4 | $5,000 | 35 SCG Points | 2018 Season One |
| Top 8 | $3,000 | 30 SCG Points | 2018 Season One |
| Top 16 | $2,000 | 20 SCG Points | 2018 Season One |
| Top 32 | $1,000 | 15 SCG Points | |
| Top 64 | $500 | 10 SCG Points | |
| Day 2 | — | 5 SCG Points | |
| Participation | — | 2 SCG Points | |
The Season One Invitational has a 4x Planeswalker Points Multiplier. These points can earn you byes in future Grand Prix Main Events. For more information on Planeswalker Points, visit the Planeswalker Points information page.
What Else Ya Got?
Didn't qualify for the main event? No big deal! Our Invitationals are about making sure everyone who wants to attend can have an experience they'll never forget, so we've got plenty of other things for you to do! Our Infinite Challenge packages continue to be a huge hit, so we've brought that back for the Season Two Invitational in both three-day and two-day packages. We'll have a Modern Open on Saturday, a Modern and Standard Classic on Sunday, and the return of the ever-popular Ultimate Commander package for fans of 100-card formats. Throw in On-Demand side events and anyone who attends the Season Two Invitational this weekend will have no shortage of things to do!
Special Guests!
At the Season One Invitational earlier this year, we had quite a lineup of special guests and cosplayers that fans of the SCG Tour loved interacting with. Well, as the old saying goes, if it aint broke, don't fix it. For the Season Two Invitational, we're blowing the doors off the Berglund Center with the lineup of special guests we've got planned:
Jason Felix
Mark Poole
Matt Stewart
rk post
Anthony Palumbo
Winona Nelson
Andrea Radeck
Vanessa Martin
You can find more information about each of our special guests here!
What's There to Do Before or After The Event?
Great question! When we decided to move all the Invitationals to Roanoke earlier this year, we did so for many reasons. But chief among them was because we would have access to resources that we wouldn't have otherwise. That's one of the advantages of keeping things local!
On Thursday, November 30 from 6-10pm, StarCityGames.com and Rodeo Grande welcome all fans for a special pre-Invitational gathering featuring a Magic: The Gathering team trivia event starting at 7pm, Meet and Greets with some of the game's most entertaining personalities, and more! Make plans to join us for a relaxing evening of good food, good friends, and good fun before the big weekend begins. Mention "Star City Games" to receive 10% off any Rodeo Grande dine-in food purchase.
But why stop the fun on Thursday when there's more to be had on Friday evening as well! The Mantras take the Martin's Downtown stage at 10pm! Mention "Star City Games" at the door to receive 50% off the show's $12 ticket price and to your server(s) to receive 15% off any dine-in food purchase.
Didn't make Top 8 of the Invitational? No big deal, as Saturday evening has plenty to do for sports fans! Whether you're looking to watch UFC 218 Aldo vs. Holloway 2 or any of the evening's many college football Conference Championship Games, you can catch all the action at Roanoke's two Buffalo Wild Wings locations! Mention "Star City Games" at either to receive $5 off any $25+ dine-in food purchase.
Playmats!
Last, an SCG Tour event wouldn't be an SCG Tour event without the chance to acquire some sweet swag, and Season Two Invitational weekend attendees will be amongst the first to be able to get their hands on all-new SCG Tour 2018 Season One exclusive playmats featuring Hostage Taker, Oblivion Stone, and Doomsday!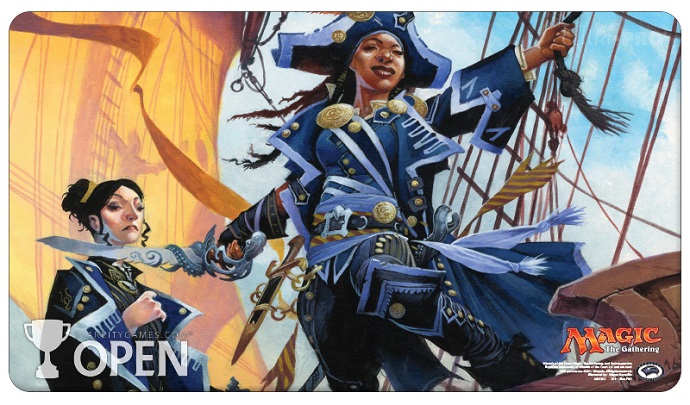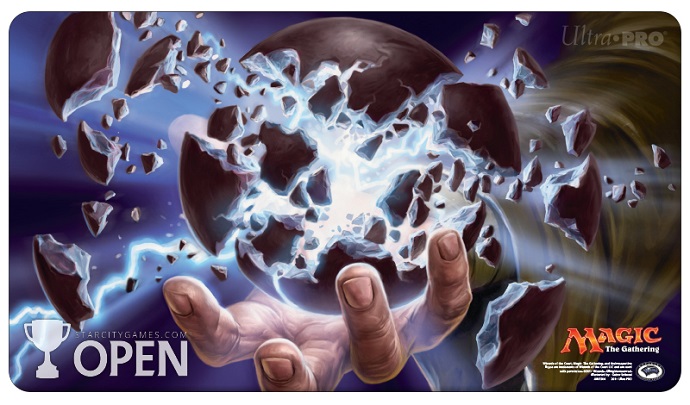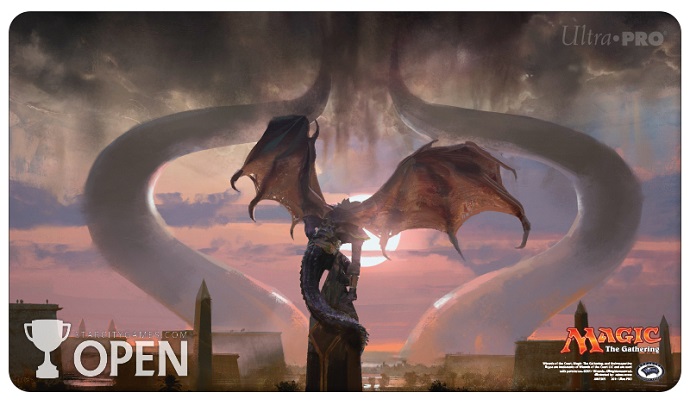 What Tomorrow Brings
The StarCityGames.com 2017 Season Two Invitational is going to be an amazing event, so one little overview from yours truly simply isn't going to be enough. Tomorrow I'll be going over each of our events, registration options, the rewards that go along with them, and making sure that you know which one is the best option for you. See ya then!